« Snapshots Got it Right on Schirrmacher's Speech | Main | Why was Lady Ashton's Reference to Sderot Removed? »
March 20, 2012
Beinart's Anti-Israel Ambitions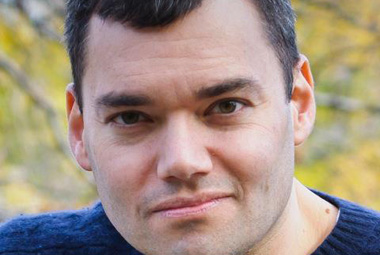 Peter Beinart
It's no surprise The New York Times published Peter Beinart's column calling for a boycott of Israeli settlements. The Op-Ed pages are a forum for extreme voices and radical anti-Israel positions.
Beinart's joining the extremists may win him speaking engagements and plaudits in some venues but he's also clarifying who he is for a lot of other (mainstream) news consumers. As Richard Baehr spells out in Israel Hayom it's clear what he's up to. Nothing advances a lagging career like Israel-bashing.
[I]n early 2010, Beinart chose to follow the Walt-Mearsheimer model. In an article in the New York Review of Books, he bemoaned the loss of support (and even hostility) for Israel among young educated Jews, and decided that his sympathies were with this camp of Jews who had become alienated from Israel.
Claims that young Jews are largely disaffected from Israel are specious, but the argument serves as the favored excuse for the far left to join Israel's attackers. (Various polls show continuing strong sympathy of Jewish youth for Israel. The Cohen Center for Modern Jewish Studies at Brandeis study found the Beinart/J Street theme of younger Jewish "distancing" from Israel to be false. A CAMERA/Luntz poll in May 2011 found young Jews to be sympathetic to Israel in nearly the same degree as the older population.)
Posted by AL at March 20, 2012 12:17 PM
Comments
Beinart's position absolves the Palestinians of anything, including their rejection of previous peace offers, their support for terror, the hate and incitement in the Pal media that the higest goal in life is to kill Jews.
The constant talk in the Palestinian media how Israel will disappear and Israeli cities are Palestinian cities.
The problem is 2 words. Palestinian Rejectionism.
PA continues to teach denial of Israel's existence
http://www.palwatch.org/main.aspx?fi=157&doc_id=3351
Oct 5, 2010
Itamar Marcus and Nan Jacques Zilberdik
Last week, PA TV rebroadcast an educational documentary that has been broadcast numerous times since 2007. The documentary describes the Israeli cities of Haifa, Acre, Ashkelon, Jaffa and the Sea of Galilee as Palestinian.

Posted by: Dan Rosen at March 21, 2012 09:00 AM
Did Beinart mention the P.A. grandizing and naming streets after terrorists and killers of Israeli civilians?
Abbas and company have poisoned their society with the same lies about Israel disappearing, that its not a shock that 84% of the Palestinians supported the Mercaz Harav yeshiva massacre in Jerusalem in 08.
Posted by: Ed Frias at March 21, 2012 11:18 AM
The whole "meme of the disaffected jew", Beinart http://www.abc.net.au/unleashed/2590030.html and many others have adopted, seems to have been merely one prong of a pro-Palestinian strategy to delegitimise Israel all the more by stripping it of its reason for existence. They have done the same by giving a hugely preeminent focus to Jewish critics of Israel, and by portraying anti-Zionist fanatics like the Neturei Karta as being representative of Judaism. The truth is that Beinart and company are agenda-driven extremists, as evidenced by his calling for boycott.
Posted by: Rob Harris at March 21, 2012 03:36 PM
Posted by: Naftali Moses at March 22, 2012 10:33 AM
Guidelines for posting
This is a moderated blog. We will not post comments that include racism, bigotry, threats, or factually inaccurate material.
Post a comment