« Ha'aretz Launders BDSers | Main | Israel Wiped Off Middle East Map »
January 26, 2012
Time To Confront The Threat To Christianity In The Middle East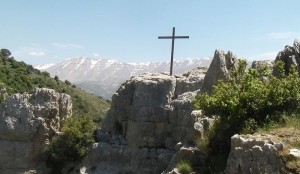 CAMERA's Christian Media Analyst Dexter Van Zile's article "Christianity in the Middle East Must Be Safeguarded", published in The Algemeiner, discusses the continued violence against Christians in the Middle East and CAMERA's recent conference The Persecuted church: Christian Believers in Peril in the Middle East .
The message coming from the conference was a simple one: "It's time for journalists, human rights activists and church leaders in the U.S. to confront the prospect of Christianity's destruction in the region of its birth."
Read the article here.
Posted by at January 26, 2012 09:05 AM
Comments
This all sounds well and good but Arab ethnic cleansing is more than tacitly tolerated among the leftists and the blogerati. It's encouraged. As always, the degrees to which Arab Muslims have successfully ethnically cleansed their countries would, in pure statistical terms, put Eichmann to shame. This isn't a secret. It's simply what most of the western left openly calls 'empowerment' and 'fighting against zionism and colonialism'.
Posted by: Empress Trudy at January 26, 2012 02:38 PM
Guidelines for posting
This is a moderated blog. We will not post comments that include racism, bigotry, threats, or factually inaccurate material.
Post a comment