« AFP's Western Wall Woes | Main | Note to NPR: Jaffa Arab Joins High Court Race »
November 27, 2011
AP Grants Silwan to the Palestinians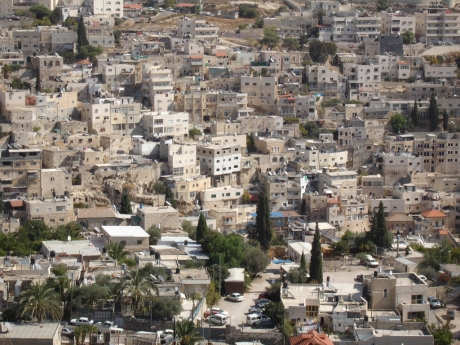 The peace talks are at a standstill, with President Abbas refusing to enter into negotiations, but that hasn't prevented the AP from coming up with its own solution for the disputed Jerusalem neighborhood of Silwan. The predominantly Arab neighborhood sits within the municipal boundaries of Jerusalem, and yet the AP describes it as "the Palestinian neighborhood of Silwan." As if the neighborhood lies within the boundaries of the Palestinian Authority, and not within Israeli territory.
More balanced language would be "the predominantly Arab neighborhood of Silwan, which Palestinians hope to have as part of their future capital."
Posted by TS at November 27, 2011 06:52 AM
Comments
Guidelines for posting
This is a moderated blog. We will not post comments that include racism, bigotry, threats, or factually inaccurate material.
Post a comment