« August 2011 | Main | October 2011 »
September 28, 2011
Where Max Blumenthal and CAMERA Disagree

Max Blumenthal doesn't seem to care too much about the facts.
The anti-Israel blogger flatly lied to the readers of his blog when, in a headline, he announced that Benjamin Netanyahu called the September 11 attacks a "very good" thing. And today he lies again, writing that "CAMERA claimed ... all media reports suggesting that the Border Police killed [Abir Aramin] were categorically false."
On what basis does Blumenthal rest his allegation that we called the reports "categorically false"? An article in which we wrote that "the Israeli border police are not necessarily to blame," and that Palestinian stone throwers "may very well have been responsible for the death of Aramin."
Blumenthal is a writer. He knows that his term — "categorical" — and our phrasing — "not necessarily" and "may very well have been" — have completely opposite meanings. That is, anyone who hears "not necessarily true" but reports instead "categorically false" is being flagrantly dishonest.
On one narrow point, Blumenthal is right. Our piece about the death of Abir Aramin, written over five years ago, needed an update. It's been updated.
On the larger point, he's well off the mark. He apparently thinks news reporters in a fog should report what they want to believe, as opposed to what the available information allows them to conclude. If there is an incomplete picture, the journalist gets to complete it based on their own partisan leanings.
Our piece, which Blumenthal so hysterically attacked, argued the opposite: If information is hazy and contradictory, then reporters should tell their readers that information is hazy and contradictory, and explain why. Only when the fog lifts should news reports relay categorical information.
In the Aramin case, the fog has lifted. Israeli courts accepted the results of an autopsy that concluded she was indeed struck by a rubber bullet. That much is clear today. But based on what was known (and not known) at the time, reporters were unable to reach that conclusion, and so should not have done so in their news copy.
Blumenthal disagrees. But what else would you expect from someone who tries to sell the idea that Netanyahu supported the 9/11 attacks, and who claims that "not necessarily" means the same as "categorically not"?
Posted by GI at 11:37 AM | Comments (1)
September 26, 2011
"Peace Partners" In Their Own Words
In a September 23, 2011, interview, Fatah Central Committee member Abbas Zaki declares goals that echo the 1974 resolution of the Palestinian National Council [PNC], known as the "Phased Plan" for Israel's destruction. In this plan, it was resolved to take any land gained from Israel as a step towards destroying all of Israel.
Posted by at 11:29 PM | Comments (4)
Is Turkish Prime Minister Erdogan an Out-Of-Control Bully?
Last year, a Turkish boat engaged in an act of war by trying to break Israel's legal blockade on Gaza. Its occupants violently attacked Israeli soldiers who attempted to stop it. The soldiers tried to defend themselves from being lynched and in the ensuing battle, nine attackers were killed. Turkish Prime Minister Erdogan demanded an apology from Israel. But after Israel's refusal to apologize for what it saw as a result of Turkey's own wrongdoing, and a UN report that found Israel's maritime blockade of Gaza legal, a furious Erdogan threatened Israel with warships, leaving even the New York Times to wonder whether he was dangerously out of control.
Now Erdogan is throwing his weight around again... this time at the UN and this time literally. The New York Times reports about a scuffle that ensued when Erdogan tried to push his way into an overcrowded gallery to cheer the Palestinian leader's speech on Friday. After a guard tried to stop him, Erdogan disregarded him and pressed forward. The guard pushed him and "a fracas erupted that was audible four flours below." And while it was the guard who in the process of doing his job ended up in hospital with a rib injury, it is the Turkish prime minister who has demanded an apology. UN Secretary-General Ban Ki Moon, however, unlike Israel, has acceded to Erdogan's requests and appeased him with an apology and the firing of several UN guards.
But is appeasement really the best way forward with a bully who has clearly lost control?
Posted by RH at 10:25 PM | Comments (5)
Al Jazeera Bureau Chief Was Hamas Operative
The Jerusalem Post reports that Samer Allawi, Al Jazeera's former Afghanistan bureau chief admitted during an investigation with the Shin Bet that he was a Hamas operative. Allawi was arrested by Israeli security officers last month on the border of the West Bank and Jordan.
During an investigation with The Shin Bet (Israel Security Agency) Allawi said he was recruited into Hamas in 1993 and he served there till 2004 in a senior committee that overseas Hamas operations abroad and is responsible for fundraising.

In 2001 and 2003 he traveled to Syria where he reported on his activities to Mousa Aba Marzook, deputy to Hamas leader Khaled Mashaal in Damascus.

Aba Marzook offered Allawi to become an official Hamas represtive in Iran, but he rejected the offer.

During the interrogation with The Shin Bet, Allawi said he attended a meeting in 2000 in Saudi Arabia in which he said he would be part of a terror operation on behalf of Hamas. He also offered to use his position as a reporter to promote Hamas interests.

In 2006, Allawi traveled to Qatar and met with additional Al Jazeera reporters, who the Shin Bet said were Hamas operatives, and discuused the possibility of using their position to advance Hamas by critizing the US military in Afghanistan.
The question is how many more Hamas operatives are part not only of Al Jazeera but of other media as well?
Posted by RH at 02:28 PM | Comments (0)
More on Areikat's Call for an Ethnically Cleansed Palestine


On the CAMERA website last week, we parsed the "debate" over whether the PLO representative to the U.S. called for the future state of Palestine to be ethnically cleansed of Jews.
The article includes embedded audio of a journalist's question and Maen Areikat's answer, all of which makes quite clear that Areikat was, yet again, calling for the transfer of Jews from a future Palestine, denials by journalists notwithstanding.
Blogger Challah Hu Akbar discussed the issue this weekend, and makes some additional noteworthy points. Check out his post here.
Posted by GI at 10:18 AM | Comments (3)
LA Times Remakes Judah Ben-Hur into 'Palestinian Nobleman'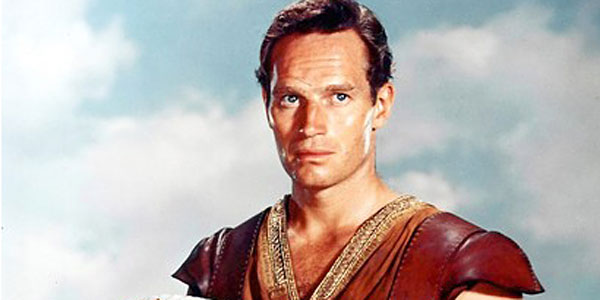 Charles Heston starring as Judah Ben-Hur, the "Palestinian nobleman" (Photo by AFP)
The Los Angeles Times has converted Judah Ben-Hur, the fictional enslaved Jewish nobleman who serves as a protagonist in Charles Heston's 1959 Hollywood blockbuster, into a "Palestinian nobleman." Today's paper reports:
Based on the novel by Lew Wallace, the period drama revolves around Judah Ben-Hur (Heston), a Palestinian nobleman who is enslaved by the Romans, engages in one of the most thrilling chariot races ever captured on screen, and even encounters Jesus Christ.
Of course, there was no such place as "Palestine" in the time of Jesus, since the Romans didn't rename Judea as "Palestina" until a hundred years after the death of Jesus (a fact that even the New York Times had to correct).
In earlier coverage, the Los Angeles Times had correctly described Ben-Hur's Jewish/Judean identity. For instance, a March 15, 2001 article referred to "the rich, honorable Jewish man Judah Ben-Hur"; a June 17, 1994 article correctly described him as "the Judean"; and a Sept. 14, 1990 article referred to him as "prince of Judea."
Perhaps the paper's 2011 remake of Ben-Hur, the Judean, into Ben-Hur, the "Palestinian," is testament to the success of ongoing efforts to misleading the masses into believing that a sovereign Palestinian entity did in fact exist before 1948, either in antiquity or in more recent history.
Send corrections requests to readers.representative@latimes.com .
Sept. 28 Update: Today the LA Times publishes a timely and straightforward correction. Thanks to all the Snapshots readers who, along with CAMERA staff, contacted the paper.
Posted by TS at 03:49 AM | Comments (12)
September 25, 2011
Ha'aretz Fudges Abbas' Democratic Reign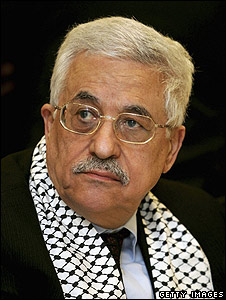 Writing in Ha'aretz today, Amos Harel and Avi Issacharoff bolster Mahmoud Abbas' democratic credentials, setting him up as a foil to "veteran Arab leaders . . . departing from the Middle Eastern scene" and others suspected of serving as agents of Iran (Khaled Meshal and Hassan Nasrallah). They state:
He was elected democratically - even though this happened a long time ago - in 2005, he opposes violence, and does not bend to outside pressure.
That, apparently, is a very kind way of saying that Abbas' term expired in January 2009.
As for Abbas' position regarding violence, his message has been inconsistent. The latest indication that Abbas winks at violence is the PA's appointment of Latifa Abu Hmeid to kick off the official statehood bid campaign.
Posted by TS at 05:06 AM | Comments (0)
Ha'aretz Headlines Again Erase Violence
On Thursday we documented how a Ha'aretz headline writer transformed violent stone-throwing incidents, in which Israelis were injured, into "peaceful" protests. Friday and today, the trend continues. On Friday, a page two subheadline in the English edition states "No violent clashes." The subheadline is contradicted by the factually accurate accompanying article by Avi Issacharoff, which reports:
Major violent clashes between the Israel Defense Forces and the Palestinians have not yet occurred. . .

As Issacharoff correctly notes, no major violent incidents occurred, though violent incidents did occur, nonetheless, as detailed in our earlier analysis.
Palestinian youths throw stones towards Israeli soldiers during clashes with at the Qalandia checkpoint between the West Bank city of Ramallah and Jerusalem on September 21, 2011. AFP PHOTO/AHMAD GHARABLI
Today, a page two headline reads "Fear of weekend clashes prove baseless," even while another article on the same page states:
Just hours earlier, near the West Bank village of Qusra, Israeli soldiers shot dead a Palestinian man during rock-throwing clashes between the villagers and Israeli settlers, according to witnesses and military accounts. . . .

At Qalandiya, a major Israeli checkpoint between the West Bank and Jerusalem, Israeli troops fired tear gas to disperse Palestinian stone-throwers. The confrontations lasted several hours, and by late afternoon, medics said some 70 Palestinians had been injured by rubber-coated steel pellets or suffered tear gas inhalation.

In the West Bank village of Nabi Saleh, Palestinians burned Israeli flags and posters of U.S. President Barack Obama, and threw stones before being enveloped by tear gas fired by Israeli troops. Clashes were also reported in the nearby village of Bil'in.
Posted by TS at 02:54 AM | Comments (1)
September 22, 2011
Palestinian Official: No End of Conflict After Palestinian State
Palestinian ambassador to Lebanon Abdullah Abdullah
There was a time when Palestinian leaders sought to conceal their goal of overrunning the Jewish state in misleading commentary for Western audiences that implied a willingness to accept coexistence with a sovereign Israel. Now, evidently, times have changed and blunt statements are deemed safe to make. A remarkable interview in Lebanon's Daily Star (September 15, 2011) illustrates the shift. According to Abdullah Abdullah, Palestinian ambassador to Lebanon, Palestinians would not all become automatic citizens of any future Palestinian state in the West Bank and Gaza. The story reports:
This would not only apply to refugees in countries such as Lebanon, Egypt, Syria and Jordan or the other 132 countries where Abdullah says Palestinians reside. Abdullah said that "even Palestinian refugees who are living in [refugee camps] inside the [Palestinian] state, they are still refugees. They will not be considered citizens. Abdullah said that the new Palestinian state would "absolutely not" be issuing Palestinian passports to refugees.
Abdullah's willingness to leave Palestinians stateless in camps even in territory under Palestinian authority is spelled out further for anyone who's missed the point:
The right of return that Abdullah says is to be negotiated would not only apply to those Palestinians whose origins are within the 1967 borders of the state, he adds. "The state is the 1967 borders, but the refugees are not only from the 1967 borders. The refugees are from all over Palestine. When we have a state accepted as a member of the United Nations, this is not the end of the conflict. This is not a solution to the conflict. This is only a new framework that will change the rules of the game."
Is that clear? "When we have a state accepted as a member of the United Nations, this is not the end of the conflict" just a change in the rules of the game. Sound like the PLO's 1974 "phased plan" for the destruction of Israel?
Something, indeed, is changing when an "ambassador" can give an interview such as this and there's not a ripple in the Western media.
hat tip Evelyn Gordon at Contentions
Posted by AL at 01:06 PM | Comments (3)
Newsweek Op-Ed: Claiming the Middle Ground Even Though You Lost the Vote
In an op-ed titled, "With Friends Like These..." appearing in Newsweek (Sept. 26, 2011), Israeli professor Fania Oz-Salzberger employs an old trick of claiming the middle ground in order to marginalize politicians she disagrees with. She writes,
This insularity comes awith a strange self-assurance that many right-wing Israelis flaunt and many center-to-left israelis loathe. ... A sense of entitlement surrounds Likud and right-of-Likud politicians as they hammer on with their settlement-expansion and "no partner" mantra, in the face of Arabs, the peace-brokering international Quartet, and the global community.
Oz-Salzberger rails against Israel's "right-wing" government and its close friendship with American evangelical Christians. She deprecates Republican Presidential candidates, who in her view spout "Bible-fed political jargon." She disdains Texas governor Rick Perry "who doesn't seem able to tell his Gideon from his Armageddon."
For Ms. Oz-Sulzberger, Israel's "way of being a light unto the nations is through high-tech innovation and this summer's peaceful, sophisticated social reform movement."
Unfortunately, Ms. Oz-Salzberger is trapped in a fallacy. She claims to speak for "at least half the Israelis"... the "mainstream Israel, high-tech Israel, socially aware Israel, humanist-Zionist Israel." But the majority of Israelis voted for "Likud and right-of-Likud" politicians who to her dismay "cling to the rock offered by their evangelical-Christian friends" she so scorns.
Posted by SS at 11:58 AM | Comments (0)
NYT Bolsters Extinct Palestinian State Myth
Earlier we noted that Palestinians and sympathetic media falsely present the unprecedented acquisition of national trappings, such as a Palestinian-controlled border crossing and the Palestinian pound, as reinstating assets which existed prior to Israel's founding in 1948. The implication, of course, is that a Palestinian state was in existence until Israel came along 63 years ago.
Today, the New York Times promotes the extinct Palestinian state myth, by quoting without challenge a young Palestinian:
"We never thought of [Abbas] as having his finger on the pulse of the Palestinian people the way Arafat did," said Sandra Tannouf, a 17-year-old student at a West Bank rally supporting the U.N. application. "He never filled the gap left by him, but I fully stop this step [at the U.N.] Maybe we will get our country back."
While it's perfectly reasonable to quote Tannouf on this point, it is not reasonable to do so without providing readers with the historically accurate corrective -- that never before has there been a Palestinian state.
Posted by TS at 03:46 AM | Comments (3)
September 20, 2011
Alicia Bridges, The West Bank Calls! (Update)
In 1978, Alicia Bridges scored a crossover hit with her performance of "I Love the Nightlife," a disco song in which she sings those immortal lines:
I love the nightlife
I got to boogie on the disco round, oh yeah
I got to go where the people dance
I want some action
I want to live
Apparently, Bridges somewhat hedonistic outlook on life also has its fans among the community of "peaceandjustice" activists who work in the West Bank. This admission came in an article "Why Your Streets Are Full of Foreigners," by Kieron Monks published a few months ago in This Week in Palestine.

In the article, which has largely gone unnoticed except for a perceptive critique at The Counter Intifada, Monks makes some stunning admissions about why the Palestinian cause is so popular with the peace and human rights community.
The West Bank provides a great quality of life for high-minded internationals! In a passage that sounds like something a travel agent could write, Monks tells his readers that the West Bank's
Quality of life is becoming rapidly more apparent in the "A" areas. In cities like Ramallah and Nablus, expensive restaurants and high-powered financial institutions are common now. Nightlife and entertainment is expanding to cater for international tastes.
And you thought Snapshots was overreaching in our opener!
Monks admits it! They love the nightlife!
They love it so much, a few of the locals are starting to worry about the impact the internationals are having on their society. Monks reports that "more than once I've heard the fear voiced that our influence will damage the traditions of Palestinian society." While he makes a gesture of respect to their sensibilities, he closes his piece with a dismissive "you'll just have to get used to us."
Of course, mixed in with this hedonism and disdain is doctrinaire view of the Arab-Israeli conflict and a totalitarian inability to tolerate disagreement. Monks reports that
In London, where I grew up, this conflict was a "red-line" topic. If you took the wrong position on Palestine-Israel, it was as bad as supporting the death penalty, or liking Margaret Thatcher, and you would be considered the devil incarnate. As I overhead at a Kensington dinner party: "You cannot be a good person if you think the Occupation is okay."
Monks' apparently approving reference to the "Kensington dinner party" is such a nice touch, isn't it? It makes obsessive anti-Zionism and its ever-present twin – indifference to the oppression of religious and ethnic minorities in Muslim-majority countries in the Middle East – seem oh-so respectable.
But seriously, the vast majority of Israelis would love not to have to put soldiers into harm's way, but the problem is that they have learned the hard way that when Israeli soldiers withdraw from hostile territory, more violence follows.
Israel withdrew from cities and towns in the West Bank under the Oslo Accords only to see those towns used as recruiting grounds for suicide bombers during the Second Intifada. It withdrew from a buffer zone in Lebanon in 2000 only to be attacked six years later from that country by Hezbollah. And we all know what happened when Israel withdrew from the Gaza Strip in 2005 – except of course for the internationals who remain willfully ignorant of all this.
Ah, but who is going to let a few historical facts to get in the way of youthful idealism when Shrangri-La beckons! Monks writes:
Since the International Solidarity Movement was established in 2001, over 200 NGOs have sprung up in the West Bank and Gaza. Their presence is proof of how favourable conditions have become. "Palestine is the best-kept secret in the aid industry," I am told by Emily Williams, an American project manager at a medical NGO. "People need field experience and Palestine sounds cool and dangerous because it can be described as a war zone, but in reality it's quite safe and has all the comforts that internationals want. Quality of life here is so much higher than somewhere like Afghanistan, but we don't tell anyone so that we are not replaced or reassigned." [Note to Emily Williams: Don't worry, this will be our little secret. We won't tell anyone. We promise!]
There's trouble in paradise however. Monks highlights the deaths of peace activists such as Rachel Corrie, Furkan Dogan and Tom Hurndall "who have died taking actions when their governments would not." Monks writes "Many more have taken their place." Interestingly enough he makes no mention of Vittorio Arrigoni who was strangled to death with a plastic cord by Islamists in the Gaza Strip earlier this year.
(Update 10/23: Although This Week in Palestine notes the "last update" of Monks' article was in May 2011, he maintains that the piece was written before Arrigoni's death in April 2011.)
Studio 54 had its dark underbelly, so does pro-Palestinian activism.
In any event, the cynical manner with which Monks invokes the deaths of these "internationals," who thoughtlessly put themselves in harm's way by siding with terrorists who call for Israel's destruction, is simply appalling. Monks uses the deaths of these misguided souls to sanctify the self-serving and self-aggrandizing rumspringas of privileged Westerners looking to burnish their résumés and work for international NGOs where anti-Zionism is de rigueur.

Posted by dvz at 12:53 PM | Comments (2)
September 19, 2011
More from an Angry Mackey

Even while announcing that there's "no room for dialogue" with anyone "hysterical" enough to disagree with him, Robert Mackey seems intent on continuing his dialogue with Snapshots. And that dialogue has proved quite revealing.
To summarize the discussion thus far:
* Mackey doesn't like that we've highlighted his penchant for posting predominantly anti-Israel material on his blog, The Lede, on the New York Times website. He insisted that he can't be considered biased since, he admitted, his output was "almost all based" on the writings of anti-Israel bloggers and activists who are just trying to save the country from itself. For good measure, he added that our criticisms are "hysterical," and represent an attempt to silence him.
* In response, we noted that seeking out harsh criticism and passing it off as if that's where the conversation begins and ends is the very issue: "It pushes aside other facets of the debate. Mainstream Israeli voices are virtually silenced. Mackey leaves little room for commentary that's more understanding of Israel's challenges. He leaves little room for criticism of the Palestinian Authority." We also drew attention to specific examples of his unfair treatment of Israel, and addressed his (rather un-self-aware) confusion about the distinction between criticizing someone and attempting to "silence" them.
Mackey's latest rejoinder, which is republished below (and can be seen in its original context here) seems especially angry. It's not just that he uses the word "hysterical" twice this time instead of just once. More striking is that he leveled charges that are so easily belied by a quick glance at his website.
He asserts:
There's obviously no room for reason in a dialogue with someone who feels the need to devote a fresh hysterical post to preface my comment on his previous hysteria, but thanks for neatly illustrating my main point by claiming, falsely, that I compared the raid on the Gaza flotilla to the one on the Exodus - a comparison that was, in fact, made by an Israeli blogger and journalist.
Did he not compare the raid to the Exodus (and thus, by extension, compare the I.H.H. thugs to Holocaust survivors)? Let's start with his title:
"Echoes of Raid on 'Exodus' Ship in 1947." That's certainly an analogy by Mackey.
And what about the first sentence of the post?
To some Israeli observers, it was impossible to miss the parallels between Monday's killing of pro-Palestinian activists by Israel's military in international waters, as commandos intercepted a flotilla of ships trying to break the Israeli naval blockade on Gaza, and a seminal event in the Jewish struggle for an independent homeland.
Mackey does not merely relay someone else's comparison here. He says in his own voice that there are parallels, which are so obvious that they were impossible for other "observers" to miss. (That's not to say the blogger's integrity would have been intact if he stopped at approvingly citing someone else's disgraceful analogy.)
And here's more analogizing in the blogger's own voice:
On Monday, activists wounded by the Israeli military during the raid on the ships were brought to Haifa for medical treatment. Sixty-three years ago, the world saw photographs and newsreel footage of dazed Jewish refugees, some wounded by the British military, disembarking the Exodus 1947, under armed guard, in Haifa.
Not obvious enough? Mackey continues, "Another parallel between the events of 1947 and those on Monday is ...." The rest of the sentence doesn't matter. He is clearly comparing the Mavi Marmara to the Exodus, and its activists to Holocaust survivors. (Not a single voice was quoted taking issue with that offensive comparison.)
It's as good a time as any to scroll back up to first block quote above, in which the blogger flatly denied making a comparison that he clearly made.
His complete comment follows.
There's obviously no room for reason in a dialogue with someone who feels the need to devote a fresh hysterical post to preface my comment on his previous hysteria, but thanks for neatly illustrating my main point by claiming, falsely, that I compared the raid on the Gaza flotilla to the one on the Exodus - a comparison that was, in fact, made by an Israeli blogger and journalist. It was the voices of bloggers in various countries that my Times blog was devoted to covering - and the fact that you can only see that as some sort of attack on Israel exactly echoes the response of ultra-nationalist extremists in several other countries - including Sri Lanka, Pakistan, India, Serbia and Northern Ireland - who also leaped to the same, erroneous conclusion when forced to read the criticism of dissidents from their own nations.

You other objections - that describing an anti-Palestinian group as 'anti-Palestinian' is a slur; that I reported that a video "showed police preventing a Palestinian mother from boarding a police van hen I simply wrote or suggested no such thing - are similarly based on either intentional distortion on your part or a shocking lack of reading comprehension, so there's clearly no need to bother disturbing further you with the facts.
Posted by GI at 04:35 PM | Comments (10)
International Herald Tribune Doubles West Bank's Jewish Population
International Herald Tribune sees Israeli settlements in double
The International Herald Tribune, published by the New York Times, today doubles the West Bank's Jewish population. In an article about the upcoming Palestinian appeal to the United Nations, Neil MacFarquhar writes that since 1991 Palestinians
remain under occupation, the number of settlers in the West Bank has tripled to around 600,000, and they have far less freedom of movement in the territories ostensibly meant to become their state.
In fact, the West Bank's Jewish population is approximately 300,000, half the figure that MacFarquhar cites. According to Israel's Central Bureau of Statistics, 303,900 Jews lived in Judea and Samaria at the end of June 2010. According to B'Tselem, a watch group which opposes settlements, the West Bank's Jewish population in 2009 stood at 297,009. According to the CBS, the West Bank Jewish population stood at 94,100 in 1991, meaning it did triple between then and now, but the total numbers are just half of what the IHT claims.
The New York Times, which also ran the MacFarquhar story, goes to press after the Tribune, and editors there apparently caught the erroneous figure -- sort of. The Times version reads:
They remain under occupation, the number of Jewish settlers has tripled to around 600,000, and they have far less freedom of movement in the territories ostensibly meant to become their state.
By deleting the reference to the West Bank, the figure of 600,000 may also include Jews living in parts of Jerusalem annexed after the Six Day War. But do 300,00 Jews live in eastern Jerusalem? Not according to the CIA World Factbook (which puts the figure at 192,800) or B'Tselem (186,646). In other words, the combined Jewish presence in both the West Bank and eastern Jerusalem nears 500,000, 100,000 less than the New York Times claims.
But hey, in the context of the article told much from the Palestinian point of view (contending that negotiations "achieved little after 20 years." ignoring the fact that Palestinians had several opportunities to achieve a state, and that their rejectionism began with rejection of the 1947 U.N. Partition Plan, citing the George Soros-funded International Crisis Group without any qualification, and more), what's a little numerical padding here and there?
Oct. 6 Update: The Tribune corrects.
Posted by TS at 01:39 AM | Comments (1)
September 18, 2011
In Ha'aretz, Yitzhak Laor Rewrites Oslo Accords
Yitzhak Laor, who is in the past has propped up the Mohammed Al Dura myth, today props up another tired media myth -- that the Oslo accords banned settlements. He writes:
Up until October 2000, Israel violated the Oslo Accords, by continuing settlement activity, building bypass roads around settlements and consolidating existing settlements.
None of these activities were prohibited by the Oslo Accords, and unless Ha'aretz editors can cite chapter and verse showing otherwise (they can't; they don't exist), they should correct.
Posted by TS at 05:52 AM | Comments (0)
ESPN Sinks Mavi Marmara
ESPN should stick to what it knows: sports. The sports network drifted into unknown waters last week when covering an upcoming soccer game between Israel and Turkey. ESPN shot way wide of the goal when reporting:
Although Turkey has traditionally been more positive in its dealings with Israel than most Muslim countries, relations have been severely strained since a Turkish ship carrying aid to Gaza was sunk by Israeli forces last year, killing nine. (Emphasis added.)
Of course, Israeli forces did not sink the Mavi Marmara, sailed it into the Ashdod port and eventually released it.
CAMERA has requested a correction, and the public can weigh in as well.
Posted by TS at 03:45 AM | Comments (1)
Naive Newsman Goes to Journalism School
The latest from Yaakov Kirschen of Dry Bones :
Posted by TS at 03:07 AM | Comments (0)
September 17, 2011
Robert Mackey Responds
We've posted here a handful of times about commentary by Robert Mackey, and on Friday, after hours, the New York Times blogger visited Snapshots to respond. (We published that response in full below. You can see it in context, and with his other comments, here.)
In a statement that came awfully close to being an admission of bias, Mackey wrote,
The blog posts I wrote for The Times that you take as evidence of a bias against Israel were almost all based on the writings of Israeli bloggers and activists who object to some of the country's policies but do so as concerned citizens.
That's the thing. His blog entries about the Arab-Israeli conflict are overwhelmingly devoted to criticism of Israel — criticism that is often harsh, often unfair, and always debatable.
And this penchant for anti-Israel commentary on The Lede, his blog, pushes aside other facets of the debate. Mainstream Israeli voices are virtually silenced. Mackey leaves little room for commentary that's more understanding of Israel challenges. He leaves little room for criticism of the Palestinian Authority.
It means, for example, that Mackey will promote a video meant to show Israeli callousness in arresting a young Palestinian, but won't let on that the video actually shows Israeli police urging the boy's mother accompany him, while a Palestinian man commands her not to get in and pulls her away from the vehicle. When the Israel Press Council acknowledged this, and ruled that a journalist who claimed the video showed police preventing the mother from boarding the police van was being "untruthful," there wasn't a peep from Mackey.
In his comments on CAMERA's blog, Mackey insisted that he is "fair-minded," and implied that therefore his output shouldn't be subject to scrutiny. "You might want to think about that before attacking fair-minded, responsible people like me," he wrote.
Let's ignore this peculiar idea that those who see themselves as "fair-minded" shouldn't be challenged, and instead focus on Mackey's claim of fairness. What, exactly, is fair about comparing the Turkish Islamists who attacked, stabbed and pummeled Israeli soldiers while sailing to the defense of Hamas, a violent and openly anti-Semitic group, to the Jewish Holocaust survivors on the Exodus?
What, exactly, is fair about slurring the pro-Israel advocacy group Fuel for Truth as "an anti-Palestinian group"? (Mackey describes the virulently anti-Israel International Solidarity Movement, whose leaders have called suicide bombings "noble," as nothing more than "pro-Palestinian," and dubs Noam Chomsky as someone who merely "has been critical of Israel.")
And since Mackey implies, absurdly, that by criticizing his output we are trying to "silence" him and his sources — "What sort of a society do you think you will have when you succeed in silencing or driving away any citizen who dares to criticize their own government?," he writes — does the above quote mean he is trying to silence Fuel for Truth? And when, in his comments here, he hysterically charges CAMERA with "inciting hatred of me," is he not, by his own standards, trying to silence CAMERA?
Mackey's record speaks for itself. He might truly think that he's saving Israel by turning his blog over to one-sided discourse about the country. But in the end, one-sided discourse is... well, one-sided discourse.
Mackey's comment is published in full after the break.
Eventually, you might understand that this sort of hysterical attack on anyone who reports anything that might be taken as criticism of Israeli government policies - even Israeli citizens - is doing your cause no good at all. Many people who object to Israeli policies, particularly those that are seen as reckless by some Israeli citizens, are in fact most interested not in hurting the country, but in keeping its most fanatical leaders from wounding it.

The blog posts I wrote for The Times that you take as evidence of a bias against Israel were almost all based on the writings of Israeli bloggers and activists who object to some of the country's policies but do so as concerned citizens. You might want to think about that before attacking fair-minded, responsible people like me. What sort of a society do you think you will have when you succeed in silencing or driving away any citizen who dares to criticize their own government?

I grew up partly in Northern Ireland during 'the troubles,' and worked in Bosnia during the war there, so I am well aware of the damage caused to the world by ultra-nationalists who are blind to anything but what is good for their group. In the end, it does no one any good.
Posted by GI at 03:06 PM | Comments (7)
September 15, 2011
Currency Revisionism: The Palestinian Pound
The AFP is beginning to send off a package of material, much of it erroneous and misleading, in the run-up to the Palestinian Unilateral Declaration of Independence.
Let's start with today's story about the new independence enjoyed by the Palestinian postal service. The article ("Trappings of state in place as Palestinians head to UN") states:
The postal service is also planning to switch the currency marked on its stamps from the Jordanian dinar to the Palestinian pound, which existed before Israel's establishment in 1948, though it is no longer in circulation.
The implication here is that a Palestinian government issued an authentic Palestinian currency, the "Palestinian pound," as any sovereign government would. Of course, the truth is far from that. As noted earlier by blogger Elder of Ziyon, the so-called "Palestinian pound, which existed before Israel's establishment in 1948," was a currency issued by the British mandate authorities bearing Hebrew and English as well as Arabic, and featuring a Jewish holy site in Bethlehem.
Elder tracked down bills from 1939: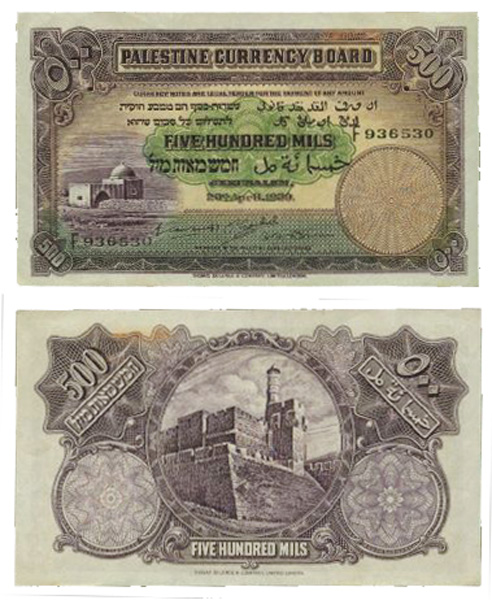 as well as 1948:
This is not the first time the media (and the Palestinians) have misrepresented a newly acquired national trapping as a return to the situation that existed before Israel's existence in 1948, as if a Palestinian state existed then. Recall, following Israel's withdrawal from Gaza, how the Palestinians supposedly "took back control" of the Rafah border crossing?
Posted by TS at 07:29 AM | Comments (2)
Ha'aretz Headline Sanitizes Areikat's No Jews Remark
An anonymous Snapshots reader writes in to point out that Ha'aretz editors sanitized a headline about Maen Areikat's remark that a future Palestine would ban Jews.
The original headline for the Ha'aretz article in question was "PLO Official: Palestinian State to be Free of Jews" and the link was : http://www.haaretz.com/news/diplomacy-defense/plo-official-palestinian-state-to-be-free-of-jews-1.384493
The original headline can still be viewed if you do a Google search for "Ha'aretz Maen Areikat."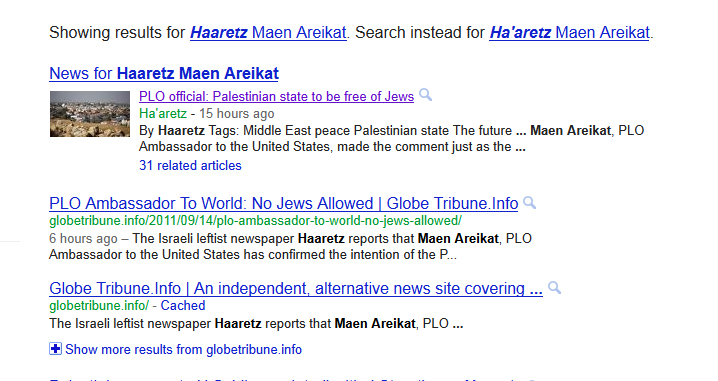 The original link no longer works, and the original straightforward headline no longer appears. Editors whitewashed that headline to read "PLO official: Palestinians, Israelis must be totally separated." A Ha'aretz contribution to the PA's upcoming statehood bid?
Moreover, it must be noted that Ha'aretz editors chose to omit altogether coverage of Maen Airekat's remarks about the banning of Jews from today's print edition. The omission is particularly striking given that Ha'aretz has had plenty to say (including today's editorial) about the Israeli Supreme Court's decision to order the small Jewish community of Rakefet to accept an Arab couple.
Ha'aretz editors write today:
In a democratic, egalitarian society, the right of an individual to build a house in the region where he was born, raised and lives is self-evident.
Self evident, apparently, unless that region happens to be Palestine, and those individuals happen to be Jews.
Ha'aretz goes on:
The Supreme Court's decision expressed again the dichotomy between a democratic country committed to equal rights for all its citizens and the anti-democratic legislative trend in the current Knesset. And not only in the Knesset. Racist tendencies have gained a great deal of momentum in the public in recent years as well.
Only Israeli racism is remarkable and worthy of Ha'aretz's condemnation, while Palestinian racism is swept under the rug. The double standard is itself a mark of Ha'aretz's anti-Palestinian racism in which the morally undeveloped nation cannot be expected to be held to the same standards applied to Israelis.
Posted by TS at 03:39 AM | Comments (0)
September 14, 2011
Apartheid Palestine – Not in Washington Post or New York Times
The Palestine Liberation Organization's representative to Washington, Maen Areikat, told American reporters that a future West Bank and Gaza Strip "Palestine" would ban Jews. USA Today reported that "such a state would be the first to officially prohibit Jews or any other faith since Nazi Germany, which sought a country that was judenrein, or cleansed of Jews, said Elliott Abrams, a former U.S. National Security Council official" ("PLO Ambassador says no Jews in future Palestine; Cites need for national identity," September 14).
USA Today correspondent Oren Dorell, in a full-length article accompanied by a two-column black-and-white picture of Areikat, added that "Israel has often complained of anti-Semitic views in Palestinian discourse. Palestinian media frequently publish and broadcast anti-Semitic sermons by Islamic religious leaders, while the Hamas-run Al-Aqsa TV shows programming for preschoolers that extolls hatred of Jews and suicide bombings, according to a 2009 State Department human rights report."
The newspaper reminded readers that "Israel has 1.3 million Muslims who are Israeli citizens." (Israel's 1.6 million Arabs – Muslim, Christian, and Druze – comprise 20.5 percent of the total population.)
Also highlighting Areikat's declaration was The Washington Times. In his "Embassy Row" column for September 14, under the subhead "Palestinian Tolerance," James Morrison reported that "the Palestinian envoy in Washington assured reporters on Tuesday that a Palestinian state would be a secular nation that would be tolerant of minorities — except Jews and homosexuals."
Morrison noted that The Weekly Standard magazine and The Daily Caller Web site asked the questions about homosexuals and Jews that elicited the PLO envoy's remarks. He pointed out that their identification of Areikat as "the Palestinian ambassador to the United States" was erroneous. "There is no such position because there is no Palestinian nation."
Neither The Washington Post nor New York Times' September 14 print editions reported Areikat's "Palestine: No Jews Allowed" statement.

Posted by ER at 03:54 PM | Comments (0)
The Central Obstacle to Peace: The Ongoing Rejection of Jewish Sovereignty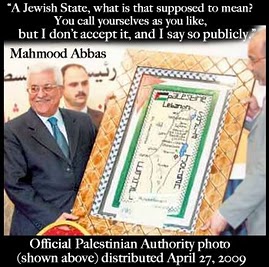 Israel's Deputy Foreign Minister Danny Ayalon has released a new YouTube video, which demonstrates, in historical detail, that the essence of the Arab-Israeli conflict is the ongoing rejection of Jewish sovereignty and self-determination in the land of Israel.
Posted by at 12:23 PM | Comments (2)
September 13, 2011
Reuters Conceals Questions About Credibility of "Expert" Falk
A Reuters story today refers to several UN "experts" who disagreed with the conclusions of the UN Palmer Report, which found that Israel's naval blockade of the Gaza Strip is legal and a reasonable military necessity.
What the reporter doesn't tell you is that the expert quoted in the piece, Richard Falk, a radical anti-Israel activist and 9/11 conspiracy theorist, has had his integrity and credibility questioned by UN Secretary-General Ban Ki Moon, the U.S. representative to the Human Rights Council, the former UN ambassador to the UN, the UK and the NGO UN Watch, among others. (Details here.)
Reuters doesn't bother to alert readers about these questions — not even with the understated word "controversial." He is, supposedly, just an "expert."
Posted by GI at 08:02 PM | Comments (0)
Ahmadinejad Calls Out the Elders of Zion

Today, Mahmoud Ahmadinejad taught his* version of history to The Washington Post's Lally Weymouth:
The United States has a population of 300 million and the whole population is going to be sacrificed for the interests of a few hundred Zionists. A dreadful party, a feared party, the party that was behind the first World War and the second World War. Whenever there is a conflict or war — this party is behind it.
What will Columbia University students learn when they break bread with him later this month?

* Of course, Ahmadinejad is hardly only one who promotes such anti-Jewish conspiracy theories. Here is almost the same exact line, but from a different group of extremists (guess who):
They were behind World War I, when they were able to destroy the Islamic Caliphate, making financial gains and controlling resources. They obtained the Balfour Declaration, formed the League of Nations through which they could rule the world. They were behind World War II, through which they made huge financial gains by trading in armaments, and paved the way for the establishment of their state. It was they who instigated the replacement of the League of Nations with the United Nations and the Security Council to enable them to rule the world through them. There is no war going on anywhere, without having their finger in it.
Posted by GI at 03:58 PM | Comments (2)
September 12, 2011
Anti-Zionist Muck Rising from the Presbyterian Swamp
It was all hugs and kisses at the end of the Presbyterian Church (USA)'s General Assembly that took place last year in Minneapolis. After years of debate and controversy over the Arab-Israeli conflict, pro-Palestinian and pro-Israel activists within the denomination came to a mutual understanding about how to address the conflict as Presbyterians in the future. People on both sides of the debate within the church hailed the understanding as "a new way of being a church" and said that they were providing a model on how to end the conflict.
Sadly, it was not to be.
Apparently, for the pro-Palestinian folks (who are really more anti-Israel than they are pro-Palestinian), what happened at least year's General Assembly was not the beginning of peace, but a hudna, a brief respite before another round of fighting.
In particular, the Israel-Palestine Mission Network of the Presbyterian Church (USA), has for the past few months been engaged in a pretty ugly campaign of defamation.
Evidence of this campaign can be seen on the organization's Facebook page where its supporters have posted ugly anti-Israel invective that undermines the entire denomination's credibility as a peacemaking organization. For example, in one Facebook comment published in June (screenshot below), Noushin Framke, a prominent member of IPMN, declared that Israeli soldiers in the West Bank "are not human beings."
One can condemn the actions of Israeli soldiers, but to deny their humanity, which is what Framke did in her comment, is another thing altogether. What is even more troubling is that Framke was at, at one time, involved withthe PC(USA) committee that deals with the denomination's investments that called for the church to divest from Catterpillar.
Sadly enough, the denomination's staffers in Louisville, Kentucky, seem reluctant to publically admonish the IPMN -- which was created by a vote at the PC(USA)'s 2004 General Assembly -- about its ugly anti-Zionism.
This is a matter of some consquence. The IPMN is not merely a rogue element within the PC(USA), but as Framke's involvment with the PC(USA)'s investment deliberations indicates, a nexus of influence that will play a significant role in framing debate about the Arab-Israeli conflict at the denomination's 2012 General Assembly.
To make matters worse, the Middle East Monitoring Group that was created by the denomination's 2010 General Assembly to offer up responsible witness about the Arab-Israeli conflict has not been all that effective in its work.
For example, the Middle East Monitoring Group produced an analysis of the Kairos Palestine Document that fails to address some of the more dishonest aspects of this document that was issued in December 2009. The monitoring group's failure to speak the truth about the Kairos Document indicates that for one reason or another it is handicapped when it comes time to address the failings of Palestinian leaders.
So while the Middle East Monitoring Group -- which CAMERA had placed great hopes on in the aftermath of last year's General Assembly -- has been spinning its wheels, the IPMN has been promoting a decidedly one-sided narrative about the Arab-Israeli conflict. Nearly all the articles it has posted on its Facebook page are hostile and critical of Israel. And these articles attract some very ugly comments. For example, the article below about the recent failed flotilla, one commenter states Israelis are "lower than a dog's tapeworm, those Zionazis."
This is on a page controlled by a PC(USA)-chartered organization.
Another look at the IPMN's Facebook page provides some insight into how bad things have gotten. In another Facebook post published in July 2011, IPMN allowed a comment that referred to Israeli soldiers as "Gestapo Jews" for more than 12 hours.
The failure of the PC(USA)'s Middle East Monitoring Group to address obvious problems with the Kairos Document, coupled with the ugly comments on the IPMN's Facebook page are taken together, a cause of embarrassment for Snapshots, which in the aftermath of the PC(USA)'s 2010 General Assembly, expressed hope that after years of controversy, that the PC(USA) was finally on the right track to offer a comprehensive and factual understanding of the Arab-Israeli conflict.
In light of the events of the past few months, it seems that these hopes were misplaced. If the PC(USA) had truly decided it was going to provide a model for ending the Arab-Israeli conflict, what has happened at the IPMN's Facebook page would have prompted a scandal within the denomination and elicited an apology from the church for its behavior.
Posted by dvz at 10:30 AM | Comments (1)
Untarnishable Evidence of Robert Mackey's Bias

CAMERA has occasionally drawn attention to Robert Mackey's anti-Israel tilt. For the past few years, Mackey blogged for The Lede, a New York Times blog.
Apparently he's shown himself to be sufficiently hostile to the Jewish state: The Guardian has hired Mackey to be its reporter and blogger.
Oct. 6 Update -- According to a New York Times tweet, Robert Mackey is returning to the Times as the lead blogger at The Lede.
Posted by GI at 10:12 AM | Comments (6)
Wanted: Recent History Tutorial for NY Times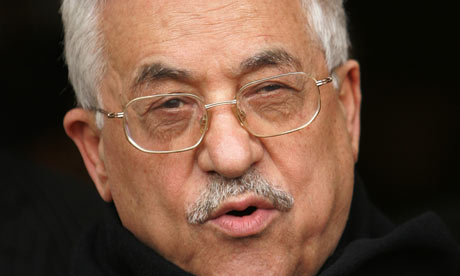 Mahmoud Abbas: Refused Talks (Photo: Mohammed Salem/Reuters)
The New York Times is at it again. Today's editorial blames Israel (first and foremost) for the lack of peace talks over the last couple of years, despite the fact that it is Mahmoud Abbas who has consistently refused to partake, while Benjamin Netanyahu has repeatedly called for face-to-face talks. The editorial states:
Since President Obama took office, the only direct negotiations between Prime Minister Benjamin Netanyahu of Israel and Mr. Abbas lasted a mere two weeks in September 2010.

Both sides share the blame with Mr. Obama and Arab leaders (we put the greater onus on Mr. Netanyahu, who has used any excuse to thwart peace efforts).
Yossi Sarid wrote much the same in Ha'aretz last year, and as Yishai Goldflam of Presspectiva (CAMERA's Israeli site), wrote in a published letter at the time:
Benjamin Netanyahu's publicly declared to the entire world, in opposition to his party's platform and to the will of the majority of his voters, his support for a two state solution. Immediately afterwards, unprecedentedly, he froze construction in the West Bank and called upon Mahmoud Abbas to join him at the negotiating table. Only one month before the end of the moratorium, Abbas so kindly acquiesced as to meet Netanyahu as a result of American pressure, and a month later cancelled the talks because the moratorium had expired.
Posted by TS at 04:50 AM | Comments (1)
September 11, 2011
Journalists Attacked After Embassy Siege
Photo by AP
CNN describes a brutal attack on CNN and other journalists in the aftermath of the embassy siege:
An angry crowd lingering near the Israeli embassy in Cairo after an attack on the building a day earlier turned on journalists reporting the incident Saturday, accusing at least one of being an Israeli spy.

As a CNN crew filmed the embassy from across the street, another crew from American public television -- led by Egyptian television producer Dina Amer -- approached the building. The crew's Russian cameraman was preparing to film the embassy when a woman in the crowd began hurling insults at the TV team, Amer said.

"There was this older lady who decided to follow me and rally people against me," Amer recalled. "She said 'you're a spy working with the Americans.' Then they swarmed me and I was a target." A growing crowd surrounded Amer and her colleagues, as they tried to leave the scene.

Mohamed Fadel Fahmy, a producer working for CNN, rushed to help escort Amer through the angry crowd. But suddenly the two reporters were pinned against the railing of an overpass by young men who were accusing Amer of being an Israeli spy.

Yelling "I'm Egyptian," Fahmy managed to pull Amer another 10 meters down the road, until the pressure from the mob overwhelmed the pair.

Amer screamed as she and Fahmy were knocked to the ground and the crowd started to trample them. Other CNN journalists tried to reach in to help, but were pushed back by a wall of angry men. Fahmy lay on top of Amer, shielding her with his body.

"I was thinking, how powerless I was because there was no police to save us," Fahmy said. "I was worried that they were going to rape her."
(Hat tip: Elder of Ziyon)
Posted by TS at 08:04 AM | Comments (1)
Robert Mackey MisLedes Again
Regarding the attack this weekend on the Israeli embassy in Cairo, the New York Times' Robert Mackey blogs on The Lede:
The wall [surrounding the embassy] was constructed recently by Egyptian authorities following protests calling for the expulsion of Israel's ambassador over the killing of Egyptian security officers by Israeli forces last month. The officers were killed as Israel hunted for militants who carried out deadly attacks near the border between the two countries in the Sinai desert. (Emphasis added)
That's an odd way of describing an attack on Israeli civilians and soldiers within Israeli territory, close to the border with Egypt.
Posted by TS at 06:56 AM | Comments (8)
September 07, 2011
The Dangers of Durban III Explained on Video
Navi Pillay, UN High Commissioner for Human Rights

An excellent video produced by Eye on the UN explains why the reconvening of another "Durban" event -- dubbed Durban III -- is nothing more than the continuation of efforts in the international arena by Israel's enemies to defame and undermine the Jewish state.

A short video of the first 2001 Durban conference is a reminder of the libelous, hypocritical attacks on Israel.

UN officials, such as United Nations High Commissioner for Human Rights Navi Pillay who has pushed the Durban campaign, are thus far unswayed by the growing number of nations boycotting the event. These include: Canada, Israel, United States, Czech Republic, Italy, The Netherlands, Australia, Austria and Germany.

According to Anne Bayefsky, Pillay said she was "disappointed" with these pullouts, labeling them a "political distraction."

Yet the biased assault on Israel -- and neglect of focus on truly oppressive nations -- may trigger congressional action. Representative Ileana Ros-Lehtinen has introduced the United Nations Transparency, Accountability, and Reform Act (H.R. 2829) to cut funding if the U.N. fails to reform.


Posted by AL at 05:07 PM | Comments (2)
September 06, 2011
Richard Silverstein and the New York Times: The Source and the Cover-Up
A story published today in the New York Times, "Leak Offers Look at Efforts by U.S. to Spy on Israel," discusses the transfer of classified documents to a blogger by an FBI translator.
The story tells how the documents — transcripts from an FBI wiretap of the Israeli Embassy in Washington, D.C. that were illegally passed by one radical anti-Israel activist to another — reveal the United States spies on Israel. The reporter, though, fails to point out that the two central figures in the piece are anti-Israel extremists.
The omission is important, since the article was based almost exclusively on assertions made to the newspaper by one of the activists, radical blogger Richard Silverstein. And, in the words of the newspaper, his account "could not be fully corroborated."
Readers are unable to evaluate Silverstein's credibility and motives, and cannot reach appropriate conclusions about why he chooses to share the information he shares, because they aren't told that he's a dedicated anti-Israel activist. And it's not that the story merely failed to properly characterize Silverstein; it dramatically miscategorizes him, saying only that his blog "gives a liberal perspective on Israel and Israeli-American relations." Really?
Silverstein is in fact a distinct minority among liberals, most of whom sympathize more with Israel than with the Palestinians — 49 percent vs. 30 percent, according to a February 2011 poll conducted by Gallup.
Richard Silverstein is so extreme in his anti-Israel views that he has come to the defense of Hamas. He has earned rebuke from the American Task Force on Palestine's Hussein Ibish, who tweeted that Silverstein is a "psycho." Even J Street turned to Twitter to describe Silverstein as being responsible for "disgusting racist and crazy attacks." (The head of J Street later apologized for publishing a post that turned "substantive disagreements into personal attacks.")
Perhaps in exchange for being granted the interview and the scoop, the article soft pedals Silverstein in other ways, too. It mentions in passing that the blogger "said he had burned the secret documents in his Seattle backyard" after the FBI agent came under investigation, but the reporter apparently didn't bother to ask him why he would do that. Was he afraid of being caught with the documents? Did he feel he was violating the law?
Moreover, because the documents have, for over two years, been nothing more than a pile of ash, the article is left to rely on selective bits that Silverstein claims to remember. A typical passage: "Mr. Silverstein said he remembered that...."
It should be noted that the blogger's memory is not generally that good. He wrote on his blog in late 2008: "I have no idea what you're talking about regarding Hamas rockets & the siege. The siege began just after Hamas won the PA election. That's quite a while ago. I haven't kept track of whether Hamas was firing rockets before then or not." It's something only an anti-Israel activist could forget.
Posted by GI at 06:23 PM | Comments (3)
UC Canada Responds to Brothers Controversy
Rev. Bruce Gregersen, The United Church of Canada General Council Minister, Programs responded to a challenge issued by the Center for Israel and Jewish Affairs. (Photo: United Church of Canada)
The United Church of Canada has issued a statement in response to questions regarding Karin Brothers' participation at an anti-Semitic Al Quds rally that took place in Toronto in late August. Brothers, a member of the social justice committee of Bloor Street Church in Toronto (and apparently a contributor to Physics911, part of the "Truther" movement), prompted outrage by appearing at a rally where speakers spoke in patently hostile terms regarding the state of Israel. One speaker described Israel as a cancer and another described it as a "parasitic Zionist state." At this rally, videotaped by the Center for Israel and Jewish Affairs, Brothers told attendees, "We need you."
On Friday, Sept. 2, Rev. Bruce Gregersen, spokesman for the United Church of Canada, issued a statement in response to questions posed by the Center for Israel and Jewish Affairs in its video, namely, "Does Karin Brothers speak for the United Church of Canada?" The text of Gregersen's statement reads as follows:
In answer to several questions about Karin Brothers and her recent participation in the Toronto Al-Quds Day Rally, while Ms. Brothers is a member of the United Church, her views are her own and she does not speak on behalf of, or represent, The United Church of Canada.

The United Church of Canada unequivocally supports the right of Israel to exist and believes that the two-state solution for Israel and Palestine is one that holds the most promise for peace. We have long-standing partners throughout the region, and our statements and policies are guided by their perspectives. All our statements are posted on our website, http://www.united-church.ca/partners/global/israel-palestine#policies.
For more background, go here.
Posted by dvz at 09:27 AM | Comments (1)
September 04, 2011
Germany and Austria Join Boycott of UN's Durban III Conference
A September 2, 2011, Jerusalem Post article reports that Germany has now pulled out of the Durban III conference, making it the ninth country to boycott this event. A spokesman from Germany's Foreign Ministry announced that,
Germany "cannot rule out that the Durban commemoration event in New York will be misused for anti-Semitic statements, as was the case in previous conferences." The spokesman continued that "therefore Germany will not participate. This is an expression of our special responsibility toward Israel."
Germany's withdrawal follows a similar action taken by Austria last week. As explained in a Jerusalem Post article dated August 31, 2011,
Austrian Foreign Ministry spokesman Alexander Schallenberg told the Post that "we have no intention of participating in Durban III in September." Austria has now joined the anti-Durban group of countries, which includes Italy, the Netherlands, the Czech Republic, Australia, the United States, Canada and Israel. Schallenberg said that Austria has "doubts about the content and direction of the conference" which is the reason for its decision to skip the event. The September 22 Durban III event commemorates the 10th anniversary of the Durban I conference, which took place in Durban, South Africa. It was widely denounced as an anti-Semitic, UN-sponsored event that singled out Jews and Israel in order to attack them, including calls to abolish Israel.
Claudia Rosett of the Foundation in Defense of Democracies, recognized for her reporting on corruption at the United Nations, writes,
The UN's "Durban process" has proved from the get-go to be one of its most bigoted endeavors, fixated since its 2001 curtain-raiser in Durban itself on institutionalizing anti-Semitism and the excoriation of the democratic state of Israel.
In a Jerusalem Post article of August 19, 2011, Anne Bayefsky, Senior Editor of Eye on the UN, announced a Durban III counter-conference:
The Durban conference legitimized hate speech on a global scale," said Anne Bayefsky, director of the Touro College Institute on Human Rights and the Holocaust, and a principal organizer of the counter-conference. She added that the September 22 daylong conference, sponsored by the Hudson Institute and Touro College and titled "The Perils of Global Intolerance: the United Nations and Durban III," will serve as a call to action.
Posted by at 05:30 AM | Comments (0)
September 02, 2011
United Church of Canada Peace Activist at Anti-Semitic Rally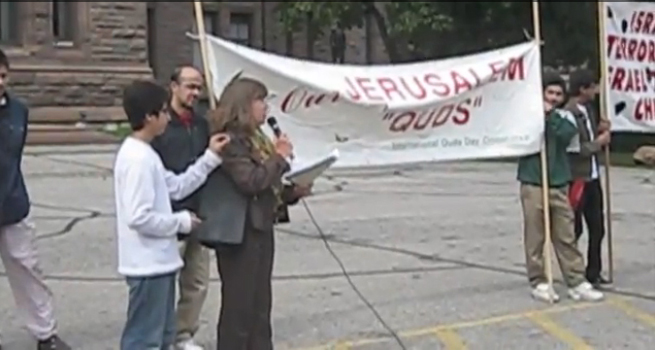 At first glance, it seems reasonable to give Karin Brothers (pictured above), a member of the social justice committee of Bloor Street Church in Toronto, Canada, the benefit of the doubt and assume that she made a terrible mistake when she agreed to speak at an "Al Quds" rally that took place a few days ago (Aug. 28).
How was she to know that one of the speakers at the rally would call Israel a "parasitical Zionist state" and that another would describe Israel as a cancer that must be killed? People say crazy things at rallies all the time, and her mere presence at this rally (documented in footage recorded by the Center for Israel and Jewish Affairs posted below), doesn't mean she agrees with such terrible statements.
Who knows? Maybe she really is disgusted by the people who displayed Hezbollah's flag at the rally! And the picture of Ayatollah Khoemeni? Maybe she didn't see it!
There's just one problem. She has apparently said some pretty ugly stuff about the Jewish control of the media that feeds into the notion that Canadian and American Jews who support Israel undermine democracy.
Speaking at An-Naja University in Nablus in 2006, Brothers reportedly hinted that the Jewish lobby controls media coverage of the Arab-Israeli conflict. An-Najah's website describes her presenation as follows:
The reasons for this one-sided coverage are hinted by Karin Brothers, a housewife actively engaged in documenting the conflict. "The Jewish lobby is indeed very powerful, not only in the US but also in Canada", she says. "A significant amount of electoral money comes from the Jewish community, to the extent that right after the massacre of Jenin, about 96% of Congress was in favour of Israel. They created something like an Israeli solidarity vote to support Israel. It's at that moment that Israel's lobby showed their muscle". She has no doubt about the influence of the Jewish community both in politics and within the media: "Any politician would be targeted if he turned his back on Israel."
Jenin was not a massacre but a pitched battle in which more than a score of Israeli soldiers were killed in a terrible battle in 2002. By asserting that the Jewish lobby came to Israel's defense in the aftermath of an Israeli-perpetrated massacre (that didn't happen), Brothers is portraying Jews as a "well organized and infinitely malign political entity." (That phrase is quoted from Bernard Harrison's 2006 text, The Resuregence of Anti-Semitism: Jews, Israel, and Liberal Opinion.)
The hostility implicit in Brothers' 2006 message seems to dovetail quite nicely with the message offered by the other speakers at the rally a few days ago in Toronto.
This raises an important question: Exactly what is she doing on Bloor Street's social justice committee?
CAMERA contacted Rev. Martha Ter Kuile of Bloor Street United Church to confirm that Brothers was in fact a member of the congregation. Rev. Ter Kuile confirmed "that Karin Brothers is a long time member of the congregation of Bloor Street United Church, and participates as a volunteer in our Social Justice Committee. She is a tireless worker for a just peace in the Middle East, through many different organizations."
As far as the question posted by the Center for Israel and Jewish Affairs in its video (Does Karin Brothers speak for the United Church?), Rev. Ter Kuile stated she does not "except when she is speaking within the limits" of a policy document approved by the denomination at its General Council in 2009. The document, by the way, affirms the Amman Call which supports the Palestinian right of return, which would mean Israel's dissolution of Israel as a Jewish State.
To be sure, neither the United Church of Canada, nor Bloor Street Church in Toronto should be blamed for Brothers' appearance at the Al Quds rally.
But then again, neither institution is a stranger to controversies such as this. In 2009 the General Council of the United Church of Canada was a venue for some ugly accusations against Canadian Jews. And in 2005, the Bloor Street Church hosted a talk by Sabeel's founder Rev. Dr. Naim Ateek, who has used anti-Jewish polemic from the New Testament to assail the Jewish state.
It's not as if Brothers' fellow members at Bloor Street Church and in the United Church of Canada gave her any warning if they should decide that she did indeed cross the line with her appearance at the rally.
Here is the video produced by the Center for Israel and Jewish Affairs:
Posted by dvz at 04:21 PM | Comments (0)