« In Ha'aretz, Conscious or Not? | Main | Border-Line Projection at the NY Times »
May 29, 2011
Federman "Fact-Checks" Netanyahu, Promotes Hamas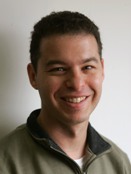 When will Federman fact-check Hamas?
It has just come to our attention that the AP's Mr. Josef "Fact Check Netanyahu" Federman cut Hamas some serious slack earlier in the month. In a May 13 piece entitled "Hamas sends signals of moderation to West" and coauthored with Ibrahim Barzak, Federman writes:
Hamas, the Islamic militant group known for suicide bombings, rocket attacks and hatred of Israel, is sending subtle signals of moderation as it prepares to join a Palestinian unity government.

Hamas officials speak of reconciliation with the West and a halt in armed hostilities with Israel, and even hint at some sort of political accommodation with the Jewish state.

While Israel is not convinced, there are hopes in some Palestinian circles that the Iran-backed group could become a more accepted part of the Mideast diplomatic equation.

"The world should realize that we have made many changes," said Ghazi Hamad, the deputy foreign minister of the Hamas government in the Gaza Strip. "The international community should not run away from these changes." . . .

Hamas has sent a series of signals recently aimed at showing that it will not be the reason for any new breakdown. While refusing to disarm or give up its "right to resist," leaders – including Gaza Hamas Prime Minister Ismail Haniyeh in a speech last week – say they are committed to preserving "calm" with Israel. . . .

At a signing ceremony last week in Cairo, Mashaal referred to an independent Palestinian state in the West Bank and GAza STrip and made no references to Israel's destruction.
Federman and Barzak cast no doubt, raise no questions, "check" no facts.
Two days later, Barzak filed a story covering Ismael Haniyeh's "end the Zionist project in Palestine" speech. He wrote:
A Hamas leader has delivered a hard-line speech to thousands of Muslim worshippers commemorating the uprooting of Palestinians during the 1948 war over Israel's creation.

Ismail Haniyeh said Sunday that Palestinians mark the occasion this year "with great hope of bringing to an end the Zionist project in Palestine." He also affirmed the right to resist Israeli occupation.
Did the Hamas leader's call for genocide -- essentially a reiteration of a goal made plain in the group's charter -- prompt Federman to revisit his Hamas moderation story and re-check his facts? Apparently not.
Posted by TS at May 29, 2011 07:05 AM
Comments
Guidelines for posting
This is a moderated blog. We will not post comments that include racism, bigotry, threats, or factually inaccurate material.
Post a comment