« "Are Israeli Settlers Human?" | Main | Three Jewish Children: Facing the Unpleasant Truth About Anti-Semitism »
March 15, 2011
Two Largest Canadian Parties Condemn "Apartheid Week"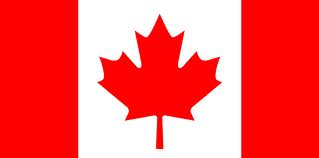 Canada's immigration minister and its opposition leader have strongly condemned Apartheid Week as "hateful" and "ignorant."
The National Post quotes Minister Jason Kenney:
"These activities can cultivate an atmosphere exactly the opposite of one that is open to the free exchange of ideas and the development of the mind with the aid of facts and logic,� he said. Repeatedly singling out and condemning Israel year after year creates a "hateful environment� that "offends not only our sense of fairness, but also our core Canadian values of freedom, democracy, human rights and the rule of law.�
And Liberal Leader Michael Ignatieff
said it's time activists stop comparing Israel to South Africa, where apartheid was in place for approximately 45 years and finally abolished in 1993. He, too, released an official statement Monday condemning the week as a "dangerous cocktail of ignorance and intolerance� that threatens "the mutual respect� of Canadian society.
But then, what else would one expect from Canada (aka the "maple leaf entity"), a fellow apartheid state?
Posted by GI at March 15, 2011 01:21 PM
Comments
Guidelines for posting
This is a moderated blog. We will not post comments that include racism, bigotry, threats, or factually inaccurate material.
Post a comment