« February 2011 | Main | April 2011 »
March 31, 2011
Eldar on Who Started the War
The August 2001 bombing of Sbarro pizzeria
In his column Monday berating the Israeli leadership for not having accepted the Arab League initiative, veteran Ha'aretz journalist Akiva Eldar provides another example of his selective vision ("Arab peace initiative is another missed opportunity for Israel"). He writes:
Instead of making peace with all the Arab states, Prime Minister Ariel Sharon launched a war against the Palestinians the day after the March 2002 Arab League summit: In response to the murder of 30 Israelis in the Hamas suicide attack at a Passover seder in Netanya's Park Hotel, he ordered the army to reoccupy the territories (Operation Defensive Shield ).
That is an interesting take on reality. If Eldar considers Operation "Defensive Shield" the launching of a war against the Palestinians, how does he describe the year and a half-long terror offensive directed against Israel which preceded the operation? In Eldar's mind, was the murder and carnage of Israelis on buses, cafes, and pizzerias, and the firing of rockets at Israeli towns -- which first began in the beginning of 2001 -- simply the normal course of affairs?

Eldar's sentence reflects his worldview in which methodical and institutionalized Palestinian violence against Israelis is natural and acceptable. Yet, when Israel responds (after 135 Israelis were murdered in one month alone), and attacks in return in order to defend its citizens, and not to murder innocent civilians indiscriminately, Eldar accuses Israel of "launch[ing] a war."
-- By Yishai Goldflam
For the Hebrew version of this blog post, visit CAMERA's Israeli site, Presspectiva.
Posted by TS at 04:03 AM | Comments (2)
March 29, 2011
Norway? No Way!
Norwegian academics boycotted Professor Dershowitz, but Chabad welcomed him -- as did crowds of students
The little Nordic country famed, among less positive matters, for giving the world a vivid synonym for traitor -- Quisling -- for its pro-Nazi regime during WWII, is seemingly obsessed with heaping contempt on Israel and its supporters. The latest example centers on renowned Harvard law professor Alan Dershowitz's lecture tour of Norway, during which he offered to speak for no fee at any university on the subject of international law and Israel. All refused.
As Dershowitz notes in his Wall Street Journal column, these same universities, having presented virulent anti-Israel speakers and advocated academic boycotts of Jewish Israeli academics are now boycotting pro-Israel Jewish speakers as well. The bigoted sentiment of some Norwegian professors is striking. Trond Adresen from Trondheim University has written:
There is something immensely self-satisfied and self-centered at the tribal mentality that is so prevalent among Jews...[They] as a whole, are charaterized by this mentality....It is no less legitimate to say such a thing about Jews in 2008-2009 than it was to make the same point about the Germans around 1938.
Fortunately, students at three universities organized enthusiastic meetings for the Harvard professor, attracting large crowds eager to hear the facts about Israel.
Norway expert Manfred Gerstenfeld contends the crude, exclusionary policies of the anti-Israel academics are a reality underestimated in their virulence by many policymakers in Israel. At the same time, Gerstenfeld notes, they don't represent everyone in Norway. Siv Jensen of the opposition Progress Party expresses positive sentiments towards Israel -- and even displays an Israeli flag on her desk.
Posted by AL at 04:54 PM | Comments (2)
Hamas Beats Female Journalists, Raids Offices
Khaled Abu Toameh reports in the Jerusalem Post:
At least eight journalists were beaten by the Hamas police officers during the [unity] rallies.

Some had their cameras and laptops confiscated, while others were taken into custody and made to sign a document pledging to refrain from covering such events in the future.

Later, Hamas security personnel raided the offices of a number of media organizations and confiscated equipment and documents. Among the offices targeted were Reuters, CNN and a Japanese TV network.

One of the female journalists, Samah Ahmed, complained that a Hamas policeman in military uniform stabbed her in the back as she tried to leave the al-Katiba Square, where pro-unity protesters were staging a sit-in strike.

She said that she and another female journalist, Asma al- Ghoul, were later also beaten with clubs before they were taken to detention.
Just one more example of how Hamas treats journalists "with dignity."
Posted by TS at 05:25 AM | Comments (1)
March 27, 2011
LA Times Defends 'Tit-for-Tat Mentality'
The Los Angeles Times goes on the defensive about its indefensible characterization of the Palestinian-Israeli conflict as "the self-destructive tit-for-tat mentality that often seems designed to keep the conflict alive rather than to end it." Editorial writers argue:
You can argue forever about who is right and who is wrong. Or how far back to go to determine who started the hostilities. Or how much worse it is or isn't to kill civilians on purpose than it is to kill them as collateral damage. Those are questions for philosophers to wrestle with. But to deny that there's a cycle of violence seems pointless.
A couple of thoughts: Isn't it the job of editorial writers to grapple with the relative gravity of the intentional brutal murder of civilians versus the killing of civilians used by terrorists as human shields against anti-terror forces? (Is it really that difficult a question to address in the first place?)
As for the "cycle" of violence question, it would be an interesting question for the deep thinkers at the Times to ponder: what would happen if Israeli forces simply laid down their arms and did not attempt to stop any rocket crews, or prevent tunneling into Israel to carry out attacks, or to hunt down terrorists? Would Palestinian attacks continue? And what would happen if the Palestinians completely halted all attacks on Israeli civilians and soldiers, and stopped stockpiling ever more dangerous Iranian weaponry for the next round? Would Israeli attacks continue?
(Hat tip: Stephen S)
Posted by TS at 08:47 AM | Comments (1)
March 26, 2011
Praise for J Street, David Remnick...From Stephen Walt
The J Street Web site may want to update its myths and facts page, a section devoted to attempts to counter charges of anti-Israel activity, malfeasance, dubious fundraising, unsavory associations and the like. The question is how to explain away positive mention from the author of a book deeply hostile to Israel, in the view of some anti-Semitic. Stephen Walt, who himself has trouble with the facts, is marking the five-year anniversary of his The Israel Lobby with pride in the impact it's had. Although he says "we didn't expect groups like AIPAC to dry up and blow away" he's encouraged by other developments. He finds it
gratifying to observe the emergence of J Street, to see groups like Americans for Peace Now and Jewish Voice for Peace become more vocal, and to see writers like Peter Beinart and David Remnick take public stances that are substantially different from ones they might have expressed a few years ago.
Some of those mentioned have always been extreme, but Walt is surely right about David Remnick's shift. The New Yorker editor is far more radical, one-sided and, seemingly, obsessed with scrutinizing and blaming Israel than a few years ago.
Posted by AL at 09:01 PM | Comments (2)
March 24, 2011
Archbishop Warns of "Near Genocide" Conditions in Iraq
A Chaldean Archbishop has put the elites in the West on notice. Christians in Iraq face "near genocide" conditions. The Catholic News Service provides the details:
Archbishop Bashar Warda of Irbil, Iraq, said part of the problem was the country's "weak constitution, which tries to please two masters."

"We are living in a region which cannot decide if it is for democracy or Islamic law," he said March 16 at news conference sponsored by the Catholic charitable agency Aid to the Church in Need.

Archbishop Warda criticized "neighboring governments feeding insurgents with money and weapons to destabilize the Iraqi government" and said the rest of world's governments had "turned their backs on us, as if the human rights abuses and near-genocide conditions Iraqi Christians experience are temporary."

Archbishop Warda said that since the U.S.-led occupation of his country began in 2003, more than 500 Christians had been killed in religious and politically motivated violence.

Between 2006 and 2010, 17 Iraqi priests and two bishops were kidnapped and beaten or tortured. One bishop, four priests and three subdeacons were killed.

"In most cases, those responsible for the crimes stated they wanted Christians out of Iraq," the archbishop said.
Posted by dvz at 11:03 AM | Comments (0)
PC(USA) Stated Clerk Condemns Jerusalem Bombing
Gradye Parsons, Stated Clerk of the General Assembly of the Presbyterian Church(USA)
Mainline churches remained silent about the massacre of two adults and three children in Itamar, but at least one mainline church -- the PC(USA) -- has condemned yesterday's attack in Jerusalem, which killed one person and injured more than 30 others. The statement, issued late yesterday by Gradye Parsons, Stated Clerk of the General Assembly of the Presbyterian Church (U.S.A.) reads as follows:
We have received word today of the detonation of a bomb near a bus stop in the city of Jerusalem. At least one death and numerous serious injuries are being reported.

We condemn this act of violence and the hatred out of which such acts spring.

On behalf of the Presbyterian Church (U.S.A.), we call all people of good will to pray for those who have been victimized by this deadly act, and we renew our petitions to God to help us find a way to facilitate a future of peace in the region.

We recognize that this is not an isolated incident, but reflects the culture of violence that has troubled relationships between Palestinians and Israelis for so long. We urge swift action to identify and punish the perpetrators of this heinous act. We also urge all parties to refrain from using this incident to further escalate the cycle of violence and repression affecting both Israelis and Palestinians.

Every such incident reminds us all of the urgency of the quest to find common ground on which peace can be built.
The shopworn reference to the "cycle of violence" and the failure to mention exactly who is responsible for the incitement that generates and justifies violence against Israeli civilians is troubling. Still, the condemnation indicates that the attack has attracted the attention of people within the PC(USA). It did not go by the boards altogether.
Posted by dvz at 10:16 AM | Comments (0)
Why Amira Hass Is Against the Firing of Qassams
An injured woman after a rocket attack on Sderot
Amira Hass's Op-Ed yesterday, "The sanctity of the soaring Qassam," provides a fascinating look into the depths of her psyche.
In a display of verbal gymnastics, Ha'aretz's Hass attempts to explain to Hamas why the group should not fire Qassams at Israel. Why gymnastics? Because instead of simply saying, "Don't fire Qassams in populated areas because it is a crime against humanity and wrong," she speaks in terms of tactical interests.
Hass explains that Qassam attacks enables Hamas "to put on an act of being an army, one that targets civilians, and thus provide Israel with more ammunition for its victim show."
Hass gives additional reasons why Hamas should not fire rockets:
It's wrong to provide [Israel] with pretexts that would enable it to once again put Gaza's children and old people through an ordeal like Cast Lead, or even one half as bad.
And
The Qassams merely feed Israel's madness. It is not the Qassams that will ensure the Palestinians, both in and out of Gaza, a life of dignity. It is not the Qassams that will topple the Israeli walls around the world's largest prison camp.
Despite several attempts to explain why Hamas should not fire Qassam rockets, she never once mentions the significance of firing on civilians. Hass is simply not capable of just once simply saying: shooting rockets at civilians is a wrong and unjustified act. Period.
Her total lack of feeling for the lives of Israelis is on display when she states:
Who cares that the "appropriate Zionist response" to 50 mortar shells, which sowed fear but did not kill, was the killing of two 16-year-olds?
It is pure luck that the Qassams only "sowed fear but did not kill." Is Hass waiting for someone to (once again) be killed by Qassam fire before she will acknowledge that indiscriminate firing on civilians is wrong?
Beyond the fact that it has been a matter of luck that the mortars did not kill anyone in this round, Hass is completely unconcerned about the emotional trauma suffered by those who lived through 50 mortar attacks (as well as thousands of rockets over the last decade). Will Hass so easily dismiss Israeli strikes in Gaza that result in damage but not death?
-- By Yishai Goldflam. To see the Hebrew version of this blog post, visit Presspectiva, CAMERA's Israeli site.
Posted by TS at 08:36 AM | Comments (2)
NPR Sees Tit for Tat Violence
"Tit for tat" is defined as "an equivalent given in retaliation," or "giving back exactly what one receives." Sheera Frenkel, reporting on NPR's "All Things Considered," cites alleged "tit for tat" violence between Israelis and Palestinians:
Over the past several weeks, Israelis and Palestinians have engaged in tit-for-tat violence that has left civilians dead on both sides in the West Bank and the Gaza Strip.
But her own description of the violence on both sides belies the "tit for tat" canard. Her next words are:
In Gaza, Palestinian militants have fired more than 60 rockets into southern Israeli communities over the last week, injuring at least two Israelis. The IDF has responded with targeted attacks against Palestinian militants. But in one exchange on Tuesday, an Israeli tank misfired and killed four Palestinian civilians in a home close to where the militants had been firing missiles. The IDF said that four militants were also killed in that attack. (Emphasis added.)
In other words, Palestinians indiscriminately set bombs and fire rockets at purely civilian targets, with no military target nearby, ie commit war crimes. Israel attacks Palestinian terrorists who are firing rockets at Israeli civilians, and who use the cover of their own civilian population to do so. As a result, the unfortunate Palestinian civilians exploited as human shields by Palestinian terrorists are killed. Tit for tat?
Moreover, among the civilians dead in the West Bank in the last few weeks (unmentioned by Frenkel), were the five members of the Fogel family -- parents Udi and Ruth, and their three children, Yoav (11), Elad (4), and Hadas (3 months) -- who were brutally stabbed to death in their sleep. Perhaps Frenkel omits this particularly odious atrocity (even by Palestinian standards) because it, more than anything else, undercuts the tit for tat lie.
Posted by TS at 07:25 AM | Comments (1)
LA Times Selectively Quotes Obama Statement
In a statement yesterday President Obama strongly condemned the bombing in Jerusalem and rocket attacks originating from Gaza and offered condolences for the casualties. He also reaffirmed Israel's right to self-defense and offered condolences for the death of four Palestinian civilians in Gaza, killed as Israel was attacking a nearby rocket-launching crew. Here is the President's complete statement:
I condemn in the strongest possible terms the bombing in Jerusalem today, as well as the rockets and mortars fired from Gaza in recent days. Together with the American people, I offer my deepest condolences for those injured or killed. There is never any possible justification for terrorism. The United States calls on the groups responsible to end these attacks at once and we underscore that Israel, like all nations, has a right to self-defense. We also express our deepest condolences for the deaths of Palestinian civilians in Gaza yesterday. We stress the importance of calm and urge all parties to do everything in their power to prevent further violence and civilian casualties.
But the Los Angeles Times entirely ignores the President's condemnation of the anti-Israel terrorist attacks as well as his affirmation of Israel's right to self-defense, which were the first and second (and thus most important) points of his statement. The Times selectively quotes:
In a statement issued Wednesday from the White House, President Obama offered condolences to Israeli and Palestinian victims of violence. "We stress the importance of calm and urge all parties to do everything in their power to prevent further violence and civilian casualties," the statement said.
Posted by TS at 05:50 AM | Comments (0)
Goldberg on Reuters Coverage of Jerusalem Bombing
Another terror attack, and another media outlet reinvents language. Jeffrey Goldberg writes in the Atlantic blog:
This is from a Reuters story on the Jerusalem bombing earlier today:

Police said it was a "terrorist attack" -- Israel's term for a Palestinian strike. It was the first time Jerusalem had been hit by such a bomb since 2004.

Those Israelis and their crazy terms! I mean, referring to a fatal bombing of civilians as a "terrorist attack"? Who are they kidding? Everyone knows that a fatal bombing of Israeli civilians should be referred to as a "teachable moment." Or as a "venting of certain frustrations." Or as "an understandable reaction to Jewish perfidy." Or perhaps as "a very special episode of 'Cheers.'" Anything but "a terrorist attack." I suppose Reuters will mark the 10th anniversary of 9/11 by referring to the attacks as "an exercise in urban renewal."

The mind reels.
Posted by TS at 02:52 AM | Comments (0)
March 23, 2011
That Didn't Take Long
Approximately one hour after more than 30 people were injured and at least one was killed in a pipe bomb attack in Jerusalem, the Popular Resistance Committees issued a statement praising the attack. They weren't alone in their praise of the attack.
Just another example of how the social media can be used to foment contempt.
Posted by dvz at 10:55 AM | Comments (0)
March 21, 2011
State Department Condemns Palestinian Incitement
A follow up on our earlier post about incitement:
"The U.S. State Department issued an explicit condemnation of the naming of a square in a West Bank town for a Palestinian terrorist," JTA reports.
"We condemn this commemoration of terrorism and have conveyed our deep concern about this incident to senior officials in the Palestinian Authority and have urged them to address it," Mark Toner, the State Department's spokesman, said March 17. "We underscore that all parties have an obligation to end any form of incitement."

The statement was more definitive than one issued earlier in the week by a State Department official who said the Obama administration was seeking clarification on the matter.

Jewish groups, including the foreign policy umbrella body of the Jewish community, the Conference of Presidents of Major American Jewish Organizations, had complained that the earlier statement did not go far enough.

Toner's statement appeared to be a response to those complaints: Toner is the most senior spokesman at the State Department, and he led his briefing with the statement instead of reserving it as a response to a reporter's question -- a signal that the State Department uses to convey priority.
Posted by GI at 02:20 PM | Comments (1)
More Evidence of NY Times Double Standard on Civilian War Deaths
Page six.
That's where the New York Times placed a brief AP article about photos of American soldiers "posing with the corpse of an Afghan civilian they are accused of murdering."
Why does this American newspaper continue to be less concerned by alleged atrocities by American soldiers then it was by rumors of indiscriminate killings by Israeli troops?
As we noted a couple of years ago in a Jerusalem Post Op-Ed, the New York Times published on the newspaper's most prominent space — page one, above the fold — unsubstantiated (and later discredited) allegations of misbehavior by Israeli troops. This, while it repeatedly buried, or even ignored, reports of similar and worse atrocities by renegade U.S. soldiers.
Whether you call it an inexcusable double standard, or simply discrimination against the Jewish state, it reflects poorly on the newspaper's standards.
Posted by GI at 12:04 PM | Comments (0)
March 16, 2011
Ha'aretz Editor Tweets Disdain for his Country in Mourning
Every once in a while, the editors of Israel's Ha'aretz give us a revealing glimpse into their thought processes, helping us make sense of the newspaper's all-too-frequent willingness to resort to error and distortion to defame the Jewish state.
A couple of years ago, for example, then-editor of Ha'aretz David Landau (currently the Economist's correspondent in Israel) told Condoleeza Rice and others that Israel "wanted to be raped" by the U.S., and that he'd personally enjoy watching it.
Now, we have the editor of Ha'aretz weekend magazine supplement announcing that the slaughter of the Fogel family filled him not with sympathy toward the attacked, nor disgust toward the attacker, but rather bitter disdain for Israel and its mourning.
In a series of posts on his Twitter account, editor Shai Golden portrayed Israelis as hypnotized in exaggerated, joyful reaction to the murders, and wide-eyed in anticipation of an impending massacre of Arabs:
"These crazy rivers of kitsch will soon be colored blood red. It's the only path people here know."
"The joy with which people come together around the mourning rites for the Fogel family is like a workshop for national bonding that comes before another round of bloodletting. We only understand blood."
"When you're standing over the fresh graves of slaughtered children you're always right. God help us in the face of all this righteousness we Israelis are clinging to with such emotion."
"Sex, like settlement, is a violent and intrusive act. It's a matter of Jews having sex with the earth and discovering in it beauty and holiness. When it comes to both sex and settlers, people are necessarily deviant."
(Via Latma)
Posted by GI at 06:21 PM | Comments (0)
On C-SPAN, Callers Blame Jews for Rep. King's Hearings on Muslim Radicalization
On March 10, viewers of C-SPAN's morning show, Washington Journal, heard vilification of Jews, Israel and U.S. policy by callers responding to the topic "Today's hearing: Islamic radicalization in U.S." The topic referred to the first day of U.S. House hearings, entitled "The Extent of Radicalization in the American Muslim Community and that Community's Response," led by Homeland Security Committee Chairman Rep. Peter T. King, (R-NY).
Non-commercial C-SPAN, funded by the members of the cable-television industry (such as Comcast) but operating autonomously under a board of directors drawn from the industry, is watched weekly by what it claims are tens of millions of viewers, generally tolerates, without challenge, verbal attacks on Jews, Israel and as well, U.S. foreign policy supportive of the Jewish state, on its Washington Journal call-in talk show 7-10 AM daily. Journal moderators (and guests) typically tolerate anti-Jewish, anti-Israel tirades. No other religious/ethnic/national group is subjected to a steady dose of abuse on C-SPAN.
Only one of the 15 Journal callers during this segment on Muslim radicalization lambasted Islam or Muslims. "Darwin," asserting that most of the previous Journal callers on this day were ignorant of the teachings of the Koran (the Muslim scriptures), said: "...to annihilate Christians and Jews. That's the instruction of the Koran." But three callers directly attacked Jews/Israel. Two of the three, like callers to previous Journal broadcasts, vented animosity toward U.S. Senator Joseph Lieberman of Connecticut, the first Jew to run on a major party presidential ticket (Democrats – Gore/Lieberman in 2000).
Watch the video clip of "Anita's" anti-Semitic monologue which included:
I am Republican. I wanted to vote for George Bush, but I felt that there would be a war because I was told that Republicans usually engage in war and I couldn't vote for him but I would not vote for Joe Lieberman with Al Gore because I felt that the Jewish interest was there and that was not the interest in America that we should be looking at. I happen to be Muslim-American ...
Watch the video clip of "Consuela's" conspiracy-spinning tirade which included:
I want to say something about Peter King. What is his proof of this radicalization that he is speaking of, that he is proposing here? And talking about him and Lieberman – I mean, do the American public get the connection here? You're talking about a lot of Jewish influence here on the Americans to kind of put us against – Christians against Muslims – and you've got this Jewish influence that's causing this...What about the Zionists – what is being promoted in the Jewish synagogues? What is being said there? Because there is a lot of xenophobia about radicalization that's going on here in Baltimore...
Watch the video clip of "Khalid's" long, nearly uninterrupted anti-Israel, anti-U.S. ramble which included:
I would like to say "salam aleichem" to all the Muslims in the world. I just wanted to touch on a couple points. The first thing is, if any Muslim in the world believes that America is going to apply justice to any Muslim anywhere in the world ... all you have to do is look at Palestine. Palestine is the model of how America, the European Union, and all the other European countries treat Muslims... [In the video clip, notice that the moderator terminated the lengthy, monotonous tirade only when it became abundantly clear that the caller could continue venting his animosity indefinitely.]
It's not simply wrong for C-SPAN to welcome callers who, regardless of announced topic, excoriate Jews and Israel, especially when the network allows no other minority group or nation to be so attacked, it's intolerable. Cable television viewers should e-mail, call or write your cable service providers and urge them to call for an end to such "hands off anti-Jewish prejudice" by Washington Journal since a portion of your cable fees supports C-SPAN.
Posted by MK at 12:43 PM | Comments (0)
Eery Silence from Mainline Churches on Itamar Attack
It has been approximately five days since five Israelis, including a three-month old baby, were murdered in their homes in Itamar. No one has any real doubts that the attack was perpetrated by Palestinian terrorists despite a denial from Palestinian foreign minister Riyad al-Malki who, according to Haaretz…
said no Palestinian had ever murdered an infant or civilians in such a manner, either for nationalist causes or in revenge, "which raises doubts regarding Israel's haste to accuse the Palestinians."
Even Haaretz isn't buying this.
Malki seems to have forgotten the dozens of attacks carried out by Palestinian terrorists - intent on killing children, women and old people. In November 2002, Sirhan Sirhan entered a house in Kibbutz Metzer and murdered a mother and her two children, aged 4 and 5, after killing another man and woman. This is just one example of several.
Given the horrific details of the murder, it would seem reasonable that the churches in the U.S. that were so quick to condemn Israel in the past few years as it responded to attacks on its citizens from Gaza and Lebanon and during the Second Intifada would offer a word of condemnation of this most recent attack itself. The killer (or killers) slit a little baby's throat.
Yes, the tragedy in Japan has attracted a lot of attention and justifiably so. But in light of the manner in which mainline churches in the U.S. have directed so much of their attention to the Arab-Israeli conflict in recent years – with most of their criticism directed at Israel – a word of comfort on behalf of the Israeli victims and a word of admonition to Palestinian leaders would seem obligatory.
Snapshots readers know where this is headed.

As of this writing (the morning of March 16, 2011), it appears that the five mainline churches that could usually be counted on to condemn Israel have said nothing about the attack. The websites of the Presbyterian Church (USA), the United Church of Christ, the Evangelical Lutheran Church of America, the United Methodist Church and the Episcopal Church have no reference to the attack at all. This morning, plugging "Itamar" into the search engine of the UMC's website yielded a link to a Jerusalem Post article about how Palestinian officials have attempted to blame foreign workers for the murders, but otherwise, nothing.
And as of this writing, there's no reference to it on the World Council of Churches website, nor is there any mention of it on the website of the National Council of Churches.
To be sure, all of this could change with a few updates this afternoon, but the fact is, approximately five days out from the attack, nothing.
The one exception is Churches for Middle East Peace. CMEP responded to the attack with a statement, which in addition to condemning the attack itself cited Palestinian Prime Minister Palestinian President Mahmoud Abbas' belated condemnation of the attack. It also condemned Israeli Prime Minister Benjamin Netanyahu for announcing the construction of additional homes in the West Bank. Left unmentioned, however, is the problem of anti-Semitic incitement that has been an ongoing problem in Palestinian society for years.
The phrase "soft racism of low expectations" comes to mind. Why is it so difficult for would-be peacemakers to hold political, religious and intellectual elites in the Middle East accountable for the vicious slurs directed at Israel and Jews in the region? To be sure, when Iranian President Mahmoud Ahmadinejad starts talking crazy, some leaders respond, but when it comes to condemn the day-in-and-day-out expressions of contempt for Jews particularly in Palestinian society, these churches are AWOL and have been for years.
Given the persistent failure of mainline Protestant churches and their allies in the Roman Catholic community to address this issue, it's time to ask some very difficult questions.
Is there something about Muslim expressions of hostility toward Jews in the Middle East that echoes in the minds of Israel's Christian critics in the U.S.?
Is there something about Muslim anti-Semitism that dovetails with Christian anti-Semitism?
Is that why they find anti-Semitic incitement so unremarkable? Is that why they have remained bystanders to the problem of anti-Semitism in the Middle East and Europe?
If Christians cannot talk bring themselves to speak forcefully about Muslim anti-Semitism and anti-Jewish incitement, can they truly claim to have overcome the problem of anti-Semitism in their own communities? In their own hearts?
If the CMEP and the churches it represents cannot bring themselves to forcefully condemn the anti-Semtic incitement as it exists in the Middle East, maybe these institutions are better off by remaining silent about the conflict altogether.
This is not an issue that would-be peacemakers can ignore.
And yet they do.
Posted by dvz at 11:19 AM | Comments (2)
Three Jewish Children: Facing the Unpleasant Truth About Anti-Semitism
In the wake of the Fogel family slaughter, Jerusalem Post's Caroline Glick writes a hard-hitting piece about today's anti-Semitism. Discussing the uncaring reaction of much of the world to the brutal murders, Glick points out unpleasant truths about "Palestinians' genocidal hatred of the Jewish people" as well as the hatred of "enlightened peoples of Europe, and growing numbers of Americans, have no interest in hearing or seeing anything that depicts Jews as good people, or even just as regular people."
It isn't that the beautiful people and their followers suddenly decided that Jews are not their cup of tea (or rail of cocaine). It's just that we have reached the point where people no longer feel embarrassed to parade negative feelings towards Jews.
Posted by RH at 10:13 AM | Comments (3)
March 15, 2011
Two Largest Canadian Parties Condemn "Apartheid Week"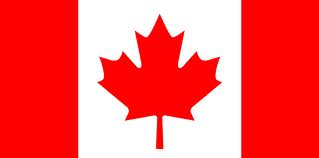 Canada's immigration minister and its opposition leader have strongly condemned Apartheid Week as "hateful" and "ignorant."
The National Post quotes Minister Jason Kenney:
"These activities can cultivate an atmosphere exactly the opposite of one that is open to the free exchange of ideas and the development of the mind with the aid of facts and logic," he said. Repeatedly singling out and condemning Israel year after year creates a "hateful environment" that "offends not only our sense of fairness, but also our core Canadian values of freedom, democracy, human rights and the rule of law."
And Liberal Leader Michael Ignatieff
said it's time activists stop comparing Israel to South Africa, where apartheid was in place for approximately 45 years and finally abolished in 1993. He, too, released an official statement Monday condemning the week as a "dangerous cocktail of ignorance and intolerance" that threatens "the mutual respect" of Canadian society.
But then, what else would one expect from Canada (aka the "maple leaf entity"), a fellow apartheid state?
Posted by GI at 01:21 PM | Comments (0)
"Are Israeli Settlers Human?"
Wall Street Journal columnist Bret Stephens asks:
Just what kind of society thinks it's "natural" to slit the throats of children in their beds?
And answers:
The same society that has named summer camps, soccer tournaments and a public square in Ramallah after Dalal Mughrabi, a Palestinian woman who in March 1978 killed an American photographer and hijacked a pair of Israeli buses, leading to the slaughter of 37 Israeli civilians, 13 children among them.
Posted by GI at 12:56 PM | Comments (1)
Ha'aretz's Double Standard: JStreet V. Im Tirtzu
Natasha Mozgovya's report in Ha'aretz today on the visit of the Israeli activist organization Im Tirzu to Washington, D.C., is notable thanks to one word: controversial. She writes:
This week, the visitors were the leaders of Im Tirzu, the controversial Israeli grassroots movement whose proclaimed goal is to "strenghten the values of Zionism in Israel and to renew and reinstate Zionist discourse, thinking and ideology in order to secure the future of the Jewish people and the State of Israel."
This description isn't striking because it's wrong. In fact, it's accurate. Rather, it's striking because Mozgovya consistently neglects to apply the word "controversial" to JStreet, which has had no shortage of controversy.
As noted by Snapshots here and here, Ha'aretz's "reports" on JStreet avoid all of the difficult questions.
Indeed, another report by Mozgovya earlier this month about JStreet's annual conference keeps up the JStreet promotional beat, stating:
It seems there was no reason for the Israeli diplomats to skip the conference. The reaction to Dennis Ross' speech, void of any specifics, was a good indicator of the fact that the public was not anti-Israel.
The article is also accompanied by a YouTube video of a young Gazan woman confronting Israeli MK Nachman Shai.
But there is another YouTube video from the JStreet conference, one that Ha'aretz does not post, because it shows that some of the public, at least, was indeed anti-Israel. Judge for yourself:
To see an analysis of Ha'aretz's treatment of JStreet on Presspectiva, CAMERA's Hebrew site, click here.
UPDATE: And this just in -- more evidence that JStreet is not pro-Israel, as it claims: "JStreet: Maybe Israel really ain't a good idea"
Posted by TS at 04:09 AM | Comments (1)
March 14, 2011
North American Bloggers Visit Fogel Home
Blogger Tim Mak interviewing IDF soldiers. (Photo: Ido Erez/Ynet)
Bloggers from Canada and the United States visited the Fogel family home in Itamar, where the two parents and three of their young children were slaughtered on Friday night. Ynet reports that blogger Chuck Devore of California
explained that Israel is depicted around the world as Goliath, while the Palestinians are presented as the underdog. He cited a Los Angeles Times article, which reported that the attack on the Fogel family came as revenge for the uprooting of olive trees and the burning of Palestinian cars by settlers.

"The LA Times implied in their article that the Jews instigated their own killing," Devore later wrote in a Twitter message.

He said that while the world does take notice of what goes on in Israel, he came to the country in order to report on the situation in a way that is different from that of the Western media.
Posted by TS at 04:02 AM | Comments (1)
March 13, 2011
Israel to CNN: Apologize for Biased Coverage
Earlier today Snapshots flagged the tendentious coverage by CNN and BBC of the massacre of the Fogel family. Now the Israeli government is taking the networks to task for their biased reports about the murders. Ynet reports:
Israel is demanding an apology from CNN over its coverage of Saturday's terrorist attack in Itamar claiming it was "tendentious and deceptive." Government Press Office director Oren Helman sent a letter to CNN's Bureau Chief Kevin Flower saying he was astonished at the network's coverage of the ruthless attack. A CNN website report avoided describing the event as a terror attack, noting that the Israel Defense Forces consider it an act of terrorism. "Only you decided to use the term terrorist attack in quotation marks, as if this were not necessarily the case," Helman wrote. "There is a limit to the extent of objectivity regarding such a horrific deed." . . .

The BBC also referred to the terrorist as an intruder in its report. "The family - including three children - were stabbed to death by an intruder who broke into their home, Israeli media reported," the BBC reported Saturday. Readers might deduce the family members died in a failed burglary attempt.
Posted by TS at 01:48 PM | Comments (2)
Guardian Admits Israel is 'Straightforward Target'
Almost a year, ago a board member of Human Rights Watch admitted that the organization "tend[s] to go where there's action and where we're going to get reaction." He added, "We seek the limelight—that's part of what we do. And so, Israel's sort of like low-hanging fruit."
And now the Guardian's assistant editor makes a similar admission. As Just Journalism notes:
In an incredibly candid blog entry on media self-censorship by veteran Guardian journalist and staunch Israel critic Michael White, he confesses to:

'middle class ill-ease in going after stories about immigration, legal or otherwise, about welfare fraud or the less attractive tribal habits of the working class, which is more easily ignored altogether.'

By contrast, in, 'Media self-censorship: not just a problem for Turkey,' Israel is put forward as one of the archetypal 'targets' of The Guardian:

'Toffs, including royal ones, Christians, especially popes, governments of Israel, and US Republicans are more straightforward targets.'
Posted by TS at 04:46 AM | Comments (0)
A Terrorist Attack By Every Other Name
What do you call the stabbing and shooting murder of five family members, killed for nationalist reasons -- two parents and three children, including an infant -- sleeping in their beds at night? When it comes to Israeli victims, some in the media, come what may, will NOT call it a terrorist attack. And so they resort to scare quotes. Take, for instance, this CNN headline:
Israeli family of 5 killed in 'terror attack,' military says
Even worse, the BBC puts the fact that the a murderer killed five in quotation marks, as if perhaps even that may be in dispute:
Palestinian 'kills five Israelis' in West Bank
Posted by TS at 01:30 AM | Comments (1)
March 11, 2011
Incitement and Murder
A short while ago, a family of five Israelis was murdered in their West Bank home. According to the Associated Press, citing Israel's YNet news website, "The family — including an 11-year-old, a 3-year-old and an infant — was all stabbed in their sleep..."
The infant was reportedly one month old.
The brutal attack comes only days after a West Bank Palestinian youth center announced a soccer tournament named after Wafa Idris, the first female Palestinian suicide bomber, who killed an 81-year-old man and injured over 100 other Israelis.
The glorification of this suicide bomber, though, was virtually ignored by Western media outlets, many of whom did find time to report, in great detail, on the first home game by the Palestinian national soccer team.
The latter event makes for an interesting human interest story. The former helps explain why peace has been so elusive in the Middle East. It's likely that the terrorist who wiped out the family knew of the soccer tournament named after Wafa Idris. And if not he — or she — certainly knew that scores of other suicide bombers have been lauded as heroes by the Palestinian government and media. The killer undoubtedly internalized the message, reinforced time and time again, that it's noble and heroic to kill Jews. The same goes for the person who planned the attack, and the one who transported the killer, and any other enablers.
We've seen in the past that Western pressure can help convince Palestinians to scale back incitement. Late last year, for example, a Palestinian government website posted a report claiming that Judaism has no relation to the Western Wall, the holiest Jewish place of worship. After the Obama administration condemned the report, it was pulled from the site. (It later resurfaced on the official website of the Palestinian Authority news agency.)
By ignoring this type of incitement, though, Western press makes such pressure unlikely, or impossible. After all, we can't protest against incitement that we don't know about. And so the incitement continues. And so does the killing.
Posted by GI at 08:20 PM | Comments (2)
Dramatic CNN Video of Coptic Funerals in Egypt

Intensifying persecution of Egypt's Christian minority has inched its way into the media. CNN's coverage of the funerals of Christians killed in recent clashes captures the anguish of a beleaguered minority at a tumultuous time in Egypt.

Posted by AL at 04:28 PM | Comments (0)
"Democracy Without the Protection of Minority Rights is Mob Rule."
U.S. Rep. Joseph R. Pitts (R-Pennsylvania) lays it on the line in defense of Coptic Christians in Egypt.
Posted by dvz at 06:13 AM | Comments (1)
March 10, 2011
NYT Buries, Distorts NPR Exec's Anti-Jewish Comments

Plus ça change, as they say. Here we go again. The New York Times once more essentially conceals an anti-Jewish incident. In a sting operation against NPR, officials of the radio network were caught on camera listening to anti-Jewish slurs about Jewish ownership of the media. A Times story on the controversy published March 8 on-line and in print on March 9 didn't get around even to hinting at the anti-Jewish comments until the 20th paragraph of a 23-paragraph story:
The fake group members bring up topics like Jewish ownership of media companies in an apparent effort to get Mr. Schiller talking. They tell him that their group was founded "by a few members of the Muslim Brotherhood in America" and had donated money to Muslim schools. ("Facing Lawmakers' Fire, NPR Sees New Setback")
What the sting agents actually say is they wouldn't be "too upset about maybe a little bit less Jew influence of money into NPR." In response, Schiller observes that he doesn't find "Zionist or pro-Israel" ideas at NPR, "even among funders. I mean it's there in those who own newspapers, obviously, but no one owns NPR."
The Times' vaguely worded description is both incomplete and deceptive, giving no indication that NPR executives gave tacit approval to bigoted comments by their affable silence during much of the hoaxters' commentary. Nor did reporters Brian Stelter and Elizabeth Jensen note that Schiller himself wasn't just a listener, but interjected his own offensive statements in an apparent effort to curry favor.
Additionally, the paper entirely omits mention of the striking response of NPR executive Betsy Liley when the bogus Islamist donors call NPR "National Palestinian Radio." She laughs saying: "Oh, is that right. That's good. I like that."
The Times offers no hint that such an exchange recalls the decades-long record of biased NPR coverage of the Arab-Israeli conflict. The obfuscation continues a long, dishonorable pattern of ignoring anti-Jewish rhetoric.
Posted by AL at 05:49 PM | Comments (1)
Ha'aretz Rewrites Knesset Bill to Outlaw Protests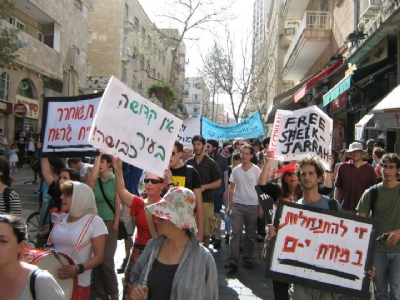 A news brief in Ha'aretz yesterday shockingly claims that a Knesset bill "would ban anti-occupation protests." The brief reads:
Several prominent local artists including poet Meir Wieseltier, singer Rona Kenan, actor Yossi Pollak and photographer Alex Levac have joined a campaign against a bill that would ban anti-occupation protests. The campaign, organized by the Coalition of Women for Peace, includes several short clips featuring the artists expressing their opposition to the bill. If the bill is passed, said Wieseltier, "The country will become a genuine repressive state, not just for those under occupation, but also for its citizens - even for Tel Avivians." (Maya Sela )
What?! Israelis opposed to Israel's presence in the West Bank and eastern Jerusalem would be banned from organizing street protests? They would no longer be permitted to voice their opposition in the media or elsewhere, effectively shutting down Ha'aretz's opinion pages? Surely, if such a bill were in the works, it would be making top news headlines from Ha'aretz to the New York Times to Newsweek and the BBC. But it's not. Because there is no such bill.
In fact, the so-called "bill that would ban anti-occupation protests" is more often referred to as the "boycott law." As Jonathan Lis of Ha'aretz correctly reported two days before Sela's sloppy and inciting item:
The Knesset plenum on Monday approved in its first reading a "boycott law," which would levy harsh punitive fines on Israelis who call for academic or economic boycotts against Israeli institutions. . .

The draft law also calls for imposing sanctions against foreign nationals and organizations that call for anti-Israel boycotts, as well as against states that pass legislation giving such boycotts the force of law.

Elkin said prior to the vote that while in the United States it is considered illegal to boycott Israel - punishable by up to five years in prison and a fine of $1 million - the Israeli legal system cannot punish an Israeli who urges an American company to boycott his own country.
Posted by TS at 05:56 AM | Comments (1)
Wall Street Journal to Vogue: Dictators Are So Last Year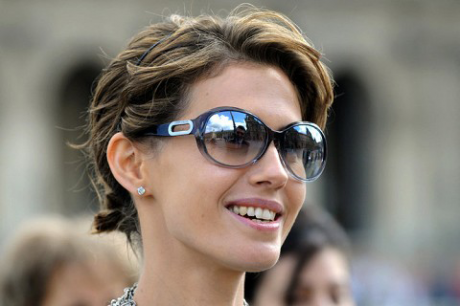 Bari Weiss and David Feith of the Wall Street Journal skewer Vogue's "decision this month to publish a 3,000-word paean to that 'freshest and most magnetic of first ladies,' Syria's Asma al-Assad." They write:
The Assad family—first Hafez and now his son Bashar—has ruled Syria since 1970. In that time, they've killed 20,000 Syrians to put down an uprising in Hama, provoked civil war in Lebanon and then occupied the country to "keep peace," built a secret nuclear-weapons facility modeled on North Korea's, and established Damascus as a hub for terrorists from Hezbollah to Hamas and Islamic Jihad. All part of keeping their countrymen under foot for 40 years.

No matter. The only feet that seem to interest Vogue writer Joan Juliet Buck are the manicured toes of the first lady. Mrs. Assad reveals a "flash of red soles," we're told, as she darts about with "energetic grace."

The red soles are an allusion to the signature feature of Christian Louboutin designer heels—easily $700 a pair—that Mrs. Assad favors. . .

And her parenting? "The household is run on wildly democratic principles," Vogue reports. "We all vote on what we want and where," says Mrs. Assad of herself, her husband and their children.

For the people of Syria, not so much. Outside their home, the Assads believe in democracy the way Saddam Hussein did. In 2000, Bashar al-Assad won 97% of the vote. Vogue musters the gumption only to call this "startling." In fact, it's part of a political climate that's one of the world's worst—on par, says the watchdog group Freedom House, with those of North Korea, Burma and Saudi Arabia.
Posted by TS at 03:28 AM | Comments (0)
March 09, 2011
AINA Provides Detail on Copts -- U.S. Media Waking Up
The Assyrian International News Agency is providing some troubling details about yesterday's violence that caused the deaths of several Copts and Muslims in Cairo. AINA reports:
The incident started when 500 Coptic demonstrators from Manshier Nasr, also known as "Garbage City," which is near the Monastery, were on their way to join the Coptic protest near the Egyptian TV Building, to show their solidarity with the Copts of the village of Soul in Atfif, who were forcibly displaced from their village and their church torched (AINA 3-5-2011). Nearly 15,000 Muslims from the nearby area of Sayeda Aisha and Mokattam, who were armed with weapons including automatic guns, confronted the Copts.

The clashes first started with hurling of stones at the Coptic demonstrators, then Molotov Cocktails. According to eyewitnesses the Copts called the army which arrived at the scene at 15:00 with 10 tanks . At first the military stood by watching, then shot in the air, then at the Coptic side with live ammunition.

"We were at one side and the Muslim on the other, we have hundreds of injured at the Coptic side," said an eyewitness. "The Muslims were also shooting from behind the army tanks."

First-aid was given to the injured in the clinic attached to the Monastery, "But there are only 3 doctors here, not enough to look after all the injured," said the Church custodian. According to one of the doctors all injuries were caused by gun shots. The injured were transported by private persons to various hospitals around Cairo, as ambulances refused to respond to their calls.

It was reported that Muslims stood at the head of the road and any garbage collecting vehicle belonging to Copts from "Garbage City" was confiscated and the owners beaten.

Attorney Wagih Anwar Abou Saad, an eyewitness, told Free Coptic Voice the army has been firing live ammunition on the Copts since 3 PM. "The army is protecting the Muslims, who sought shelter behind the army tanks," he said.

There was a media blackout on the incident. There are no reports of any Muslim casualties.
Subsequent reports indicate that Muslims were, in fact, killed.
The Christian Science Monitor has weighed in with its coverage, as has CNN International and The New York Times.

Posted by dvz at 09:57 AM | Comments (1)
March 08, 2011
Coptic Christians Killed by Egyptian Military – Will the Blackout Continue?
Coptic Christians in Egypt who are hoping that major news outlets in the United States are going to shine a light on the recent attack they endured in Helwan and their ongoing protests in Cairo have good reason to wonder exactly what is going on.
Their story is just not being told in the U.S.
With today's killing of Coptic Christians in Cairo by the Egyptian military, this may change in the next day or two, but one question remains.
Were the events of the past few days not dramatic enough to generate coverage?
Apparently not.

People who rely on traditional media outlets in the U.S. for their information about the Middle East on will know very little about the attack on a church in Sool on Saturday and the ongoing failure of the Egyptian military to protect Copts in Egypt. They will know little if anything about the Egyptian military's attempt to convince the Coptic community to rebuild a church somewhere else other than the site of the destroyed church – where extremists seem intent on building a mosque.
They will know nothing about the ongoing protests by Copts and Muslims in Cairo about the government's failure to protect Egyptian citizens from Muslim extremists. One Muslim woman speaking to the Egyptian media has said that in the current environment Muslims who protect Copts in their homes risk being attacked themselves by young extremists.
People interested in learning about these events must rely on websites run by Coptic Christians either in the U.S. or Egypt that through the use of youtube and twitter, are telling the world what is happening.
Are journalists in the U.S. listening?
The data is not encouraging. Recent Google searches of the news for the word "Copts" and "Coptic" indicates that the story has yet appeared in very few if any online news sources serving American audiences.
A Nexis search on the same words lends further credence to this conclusion. There has been some coverage of a trove of internal state documents suggesting that Egyptian security officials were involved with the New Year's Day attack against the church in Alexandria on Jan. 1, 2011, but little if any mention of the attack in Helwan and its aftermath.
To be sure, part of the problem is that events in Libya are taxing the news gathering resources of major media outlets which have been cut back in recent years. But the fact is, there are numerous sources – including the Egyptian press and the Assyrian International News Agency – that have covered these events. They are offering up testimony about ongoing violence against a community that by some estimates numbers between 12 million and 15 million people.
If the Egyptian military has lost the ability to protect this community, the international community – and the American people – need to know this sooner rather than later.
Maybe with the recent killing of Coptic Christians in Cairo by the Egyptian military, the story of what is happening to this community will make the papers.

Posted by dvz at 03:25 PM | Comments (1)
Ha'aretz, Lost in Translation IV
CiF Watch had a good catch yesterday, finding another example of Ha'aretz's ongoing lost in translation problem. CiF Watch writes:
Ha'aretz seems to have learned a lesson in misrepresenting matters from the anti-Israeli foreign press. This is how it announced the appointment of a new foreign minister for Egypt on its English-language website:

He seems like just the sort of nice chap Israel should be happy to see rise to the top in the "new Egypt".

Unfortunately, in the Hebrew version of the same announcement, it seems that Israel will be stuck with the "old Egypt":

For those who do not read Hebrew, what this says is:

"Nabil el-Araby, who served as Egypt's ambassador to the UN, replaced Achmed abu El Rit. In the past, he led initiatives against Israel".
Posted by TS at 08:13 AM | Comments (0)
"Jenin, Jenin" Filmmaker, Soldiers Battle in High Court
Mohammed Bakri, the filmmaker of "Jenin, Jenin," the controversial film which falsely accused Israeli soldiers of genocide and war crimes, faced off yesterday at Israel's High Court against soldiers who fought in 2002 in Jenin. Ha'aretz reports today:
The five IDF reservists suing Mohammed Bakri for his negative depiction of Israeli soldiers in the film "Jenin, Jenin," yesterday refused a compromise proposed by the Supreme Court. The justices hearing the case suggested that Bakri apologize to the plaintiffs and specify that the film is not a documentary.

Bakri himself also rejected the offer, saying yesterday, "I'll never apologize, no one has a monopoly on the truth, not even the Supreme Court." . . .

Yesterday's court session was marked by violent verbal exchanges that at one point nearly degenerated into a fistfight. At the start of the session, one of the plaintiffs, Yisrael Caspi, accused Bakri of collaborating with Israel's enemies. Bakri, who was accompanied by dozens of supporters, retorted, "Go away, you're a dog, you're all unleashed dogs."

Only the intervention of court security guards prevented a physical confrontation.
Posted by TS at 07:45 AM | Comments (2)
March 07, 2011
C-SPAN's Host of Problems
Steve Scully, a regular and frequent host of Washington Journal
The problems of C-SPAN's Washington Journal telecast – the program is a platform for anti-Israel and anti-Semitic callers who are rarely, if ever, interrupted or challenged by Journal hosts – routinely include serious lapses by the hosts. This was exemplified by Steve Scully's day at the office on Feb. 27, 2011.
Early in the telecast, Scully selected and read, without comment, a defamation of Israel in the form of a Tweet that recommended Rev. Desmond Tutu of South Africa as an advisor to President Barack Obama because he "can help Obama recognize the apartheid that is taking place in Israel." Scully did not not respond at all, let alone to note that this apartheid canard's aim has been to de-legitimize Israel. Neither did the host point out Tutu's history of anti-Israeli, anti-Jewish positions (see, for example, the CAMERA Op-Ed "Carter's Elders of anti-Zion").
Scully's disconnected manner may have led him into rumor-mongering following a 9:48 AM call about the presumed departure of Libya's leader Muammar Gaddafi: "I saw the other day that he [Gaddafi] does have Jewish roots. Technically he could go to Israel because of his – either grandmother or …"
Is there any substance to the Gaddafi-has-a-Jewish-grandmother story or is it the latest variant on the recurrent libel alleging that infamous Jew-haters like Iranian President Mahmoud Ahmadinejad, Gaddafi and Nazi leader Adolf Hitler have Jewish ancestors? Scully does not bother to inquire.
The host's lack of awareness or interest on this day included a failure to recognize the 9:48 AM caller ("This is my second time today. Thank you very much.") as the same person who had called at 7:06 AM. Never mind that C-SPAN supposedly enforces a 30-day rule to prevent individuals from calling more than once a month, Scully ignored the caller's admission.
Just another day at the office for another C-SPAN Washington Journal host too disengaged to actually moderate the program.
Posted by MK at 03:42 PM | Comments (0)
Anti-Christian Rampage in Egypt Goes Unnoticed
People who follow the #copts or #helwan hashtags on Twitter will know that on Saturday, a Church in the town of Sool (or Sol) was attacked by a mob of Muslims after intra-Muslim violence that took place the day before. Al Masry Al Youm reports that "Two men have been killed during clashes between Muslims and Christians, which culminated in Muslims setting fire to the Shaidain church in Sol, a security official said on Saturday."
The act of arson, which so far has received very little coverage in the West, took place, according to Al Masry Al Youm "after a row sparked by relationship between a Christian man and a Muslim woman."
The Assyrian International News Agency (AINA) reports:

This incident was triggered by a relationship between 40-year-old Copt Ashraf Iskander and a Muslim woman. Yesterday a "reconciliation" meeting was arranged between the relevant Coptic and Muslim families and together with the Muslim elders it was decided that Ashraf Iskander would have to leave the village because Muslims torched his house.

The father of the Muslim woman was killed by his cousin because he did not kill his daughter to preserve the family's honor, which led the woman's brother to avenge the death of his father by killing the cousin. The village Muslims blamed the Christians.
The violence began between Muslims, but after two deaths the violence was then directed at Coptic Christians. This indicates that the Coptic community has become a unifying scapegoat. The phrase "unifying scapegoat" is used by Rene Girard to describe how communities in crisis and in conflict will end the violence between them by choosing an outsider to murder.
According to Girard, the benefit of this process is that it unifies the community in question, albeit at the cost of an outsider. In this case, the Muslim community living in Helwan, achieved peace by agreeing to direct their anger and rage at their fellow citizens -- Coptic Christians.
Video of the aftermath of the attack can be seen here. A roughly translated interview of a Coptic Bishop about the attack can be seen here.
Only the most obtuse and evasive can deny the troubling implications of this attack, which the Egyptian military failed to stop.
The Copts are Egyptian citizens, but it appears state officials in Egypt are not all that interested in protecting their rights. After the attack the Egyptian military promised to investigate and rebuild the church in Helwan, but the damage is done and the signal has been sent. Copts are the low-cost target of choice.
After the attack, Coptic Christians and their allies in the Muslim community protested in Tahrir Square. Moreover, some Copts who fled the violence in Helwan were able to find refuge in the homes of their Muslim neighbors.
Run this page from a Coptic news site through google translate and you'll find indications that the land on which the destroyed church is located is still under the control of rioters – who intend to build a mosque on the ruins of the destroyed church. The military is encouraging the Coptic community to have a new church built somewhere else.
Reaching a Crescendo?
This attack is not the only one to have taken place since Mubarak's ouster.
On Feb. 16, 2011, a Church in Rafah was burnt. The perpetrators wrote "No to Christians in Muslim Land." Video of the aftermath of this attack is available here.
On Feb. 17, 2011, a group of Muslims attacked Christians inside a church in the village of El-Hathata. The attacked was prompted by the construction of a roof over a courtyard.
On Feb. 19, 2011 a Coptic woman was abducted from her home. AINA reported that "The abductors wrote messages on the home's wall, the messages said 'Islam is the solution' and 'The Church has to be demolished.' The abductors also wrote the names of the other family members on the wall." A neighbor to the family said she believes the writing of the names "of the rest of the family might mean their turn is coming."
Military Involvement
On Feb. 20 and 21, 2011, Egyptian armed forces demolished brick fences built around two Coptic monasteries. AINA reports that the fences, built to protect the monasteries from criminals who were released from Egyptian prisons during the Jan. 25 Uprising, were demolished by Egyptian soldiers equipped with heavy equipment and armored vehicles.
They were apparently incited to engage in this behavior by "a fanatical Muslim officer." AINA coverage of these attacks is available here. Video documenting the attacks can be seen here and here. More details can be found here.
The events involving the two monasteries are particularly troubling. Compare the behavior of the Egyptian military when it came out onto the streets of Cairo and Tahrir Square on Jan. 28, 2011. The soldiers fraternized with the protestors, did not enforce the curfew they announced and promised to protect the safety of the Egyptian people. When the priests at the Coptic monasteries asked for protection from the prisoners who escaped from prison during the uprising, military officials told them to protect themselves.
And once the Coptic leaders followed this advice and constructed the walls around their monasteries, the military responded with force and even fired live ammunition during the confrontation. The double standard is obvious.
These acts of violence against the Copts by the military suggest that the Muslim Brotherhood has already penetrated the Egyptian military, which is invoked as a supposed bulwark against Islamist extremism. These attacks, like the military's failure to act in Helwan, send a troubling signal to the Egyptian population that future attacks against Coptic Christians will be condoned or worse encouraged by the military.
People appear to be acting on this signal.
For example, on Feb. 22, 2001, right after the confrontation at the monasteries, a Coptic Priest was found stabbed to death in his home in the city of Assiut.
Will this outrageous behavior get the coverage it deserves in the Western media? Or will this incipient ethnic cleansing be ignored?

Posted by dvz at 12:02 PM | Comments (0)
With the Media Focus Gone, Egypt's Transformation Continues
The media has mostly moved on from its round-the-clock coverage of the demonstrations in Egypt. But that doesn't mean that there aren't new developments.
Representatives of the Muslim Brotherhood have begun to advance their political vision over the past weeks. The New York Post's Amir Taheri reports on comments made by Kamal al-Halbawi, a Brotherhood leader visiting Iran, who
announced that he wanted for Egypt what Iran has today: "a true Islamic state." "Egypt and the world of Islam as a whole need leaders like President Mahmoud Ahmadinejad," he said in a speech. Egypt, he said, should join "a new world order with Iran and Venezuela plus Hezbollah and Hamas to chase away the Americans. . . . "Every night when I go to bed, I pray to wake up the next day to see Israel is wiped off the map," the Brotherhood leader said.
Sheik Yusuf Qaradawi, widely considered the most influential Brotherhood-oriented cleric, spoke on Feb. 18 before a crowd estimated at a million in Tahrir square, the main scene of demonstrations. Qaradawi has praised Hitler for his genocide against the Jews and expressed his hopes for another one this time to be carried out by Muslims.
Meanwhile Ynet, the Jerusalem Post and others report that the appointment of new Egyptian Foreign Minister, Nabil Elaraby, a former judge in the International Court of Justice, was opposed by Israel because Elraby's "call to sue the Jewish state for genocide." In March, 2005, Anne Bayefsky, an observer of the United Nations Human Rights Council, gave testimony to Congress that during a UN discussion on terrorism, in reference to Palestinian terrorism against Israel, Elaraby stated,
"Throughout the annals of history, occupation has always been met with armed resistance. Violence breeds violence." He "wholeheartedly subscribe[d] to the view" that there is "a right of resistance."
This statement implies Elaraby legitimizes terrorist attacks against Israel.
Meanwhile, Egyptian cooperation with Israel seems to be an early casualty of the changed Egypt. The Jewish Telegraph Agency reports that

An Egyptian company will not resume delivering natural gas to Israel as expected, one month after its pipeline was sabotaged. The East Mediterranean Gas consortium, which supplies 45 percent of the gas needed to produce Israel's electricity, has missed four promised deadlines to reinstate the gas supply since the pipeline was damaged in a terrorist explosion Feb. 5.
Haaretz sees a new stability setting in, but notices that demonstrations continue and that
The new prime minister [Essam Sharaf] was never a great fan of the peace agreement with Israel. He opposed normalization between the countries so long as the Israeli-Palestinian conflict prevails.
Posted by SS at 11:05 AM | Comments (2)
March 06, 2011
Sefi Rachlevsky and Occupational Hazards
Ha'aretz's Sefi Rachlevsky is overly optimistic. Some might say he is afflicted with selective vision. He once saw "quiet" during years of massive Palestinian terror attacks. Today he finds that only Israel is an occupier, and fails to notice that there are numerous occupied territories around the world. He writes:
Israel will soon celebrate 44 years of the occupation. For a lengthy portion of that time, we are talking about the last colonial occupation on earth.
This surely most come as news to the Tibetans occupied by China, the Chechnyians occupied by Russia, the North Cypriots occupied by Turkey, West Saharans occupied by Morocco, as well as those living in Georgian-occupied Abkhazia and South Ossetia. Did I forget anyone?
And there are of course dozens of places around the world whose status is disputed by states, groups and other entities, as is the case regarding the West Bank.
Posted by TS at 04:18 AM | Comments (8)
March 05, 2011
Christian Century Parrots the New York Times, Word for Word
The Christian Century, the house organ for mainline Protestantism in the U.S., published a whitewash of the Muslim Brotherhood that borrows heavily from The New York Times. And we're not just talking tone and substance, but in one instance, Christian Century's writer borrows language directly from the Gray Lady's coverage of Yusuf Qaradawi's recent appearence in Tahrir Square.
See for yourself.
In its coverage of Qaradawi's triumphant return to Egypt, The New York Times reported "On Friday, he struck themes of democracy and pluralism, long hallmarks of his writing and preaching."
In its coverage of Qaradawi's triumphant return to Egypt, Christian Century's correspondent writes, "In his sermon al-Qaradawi struck themes of democracy and pluralism, long hallmarks of his writing and preaching."
Readers who study the Christian Century article closely will find other echoes of The New York Times article.
Just another example of how the Gray Lady is able to determine how other publications in the U.S. cover stories.
Posted by dvz at 01:55 PM | Comments (1)
March 03, 2011
HRW Founder Bernstein Starts Advancing Human Rights (AHR)
Robert Bernstein, the founder and former chairman of Human Rights Watch who publicly renounced his ties with the organization due to distorted and disproportionate focus on free and open Israel at the expense of the rest of the Middle East -- mostly unfree -- has just launched a new human rights organization, Advancing Human Rights.
Why the need for a new organization? Bernstein, 88, explains:
Some human rights organizations, like Human Rights Watch, do not condemn incitement to genocide, Arab hate speech being spewed daily in Gaza, particularly, and Saudi textbooks being taught to young children calling Jews "monkeys and pigs." Hate speech is the precursor to genocide. I understand giving hate speech a lot of latitude in an open society where it is sure to be criticized - but in a closed society it goes unanswered and encouraged by the government, governments that control all the media.

If I've misinterpreted the positions of these human rights organizations, I'm happy to be corrected.

Human Rights Watch believes it is its job to protect civilians on both sides in a war. This is where we really disagree. In the Israel-Palestine conflict they cannot protect either side for reasons Colonel Kemp will address. Worse, their methodology which is to analyze a war after it is over is flawed and in my view its staff has little knowledge of the realities of asymmetric war and makes accusations of war crimes where others would understand the sad collateral damage of war. In the Israel-Palestine war, it seems to me, the Israelis are usually the party accused. Hamas, I believe, is fighting a war of attrition, and doesn't subscribe to the Geneva conventions . . .

We will focus on women's rights and free speech. These two rights – the spearhead of most totalitarian repression – are so important because where they are absent, achieving the other very important human rights is practically impossible. We will, of course, go into closed societies. The very idea of human rights organizations spending some of their small resources to be another voice in an open society with what we see happening all over the world in closed societies is almost ludicrous. Now that these closed societies are exploding, they will need every ounce of the human rights community's attention so that we don't have another Iran.
Meanwhile, HRW is embroiled in yet another controversy: Sarah Leah Whitson's 2009 praise for Muammar Qaddafi's son Seif Islam as a leading reformer.
Posted by TS at 08:06 AM | Comments (1)
March 01, 2011
Affirmative Action for Jaffa's Arabs, In time for Apartheid Week
When you're planning an international event, all kinds of inconvenient and unpredictable factors can pop up in the last moment and present obstacles to your success. Indeed, the Jaffa municipality just announced an affirmative action housing plan for the city's Arab population. Tough break for the Israeli Apartheid Week folks who are gearing up for their annual campaign.
Posted by TS at 08:22 AM | Comments (3)
More Palestinian Hypocrisy Week Posters
In addition to David Guy's posters featured earlier on Snapshots, student activists should also see images by blogger Elder of Ziyon which expose the falsity of the "Israeli Apartheid Week" claims. Here are a couple of examples:
See also the BDS Cookbook for information and strategies in combatting the IAW campaign.

Posted by TS at 01:28 AM | Comments (0)