« August 2010 | Main | October 2010 »
September 23, 2010
AP Suggests Agreement Hinges on Netanyahu, Not Abbas
The Associated Press asserts today that "there is overwhelming skepticism among both Israelis and Palestinians about [Netanyahu's] ability to actually agree with Abbas on terms. "
Why is the potential for Israeli and Palestinian agreement cast only in terms of Netanyahu's ability to agree, and not Abbas's ability to do so? Perhaps for the same reason that AP considered Israel's requests for unconditional negotiations, and Palestinian refusal to do so, to reflect an Israeli hard line.
Posted by GI at 04:46 PM | Comments (0)
September 22, 2010
Palestinians Ignore Obama's Demand to Stop Inciting (Media Pays No Attention)
Here is President Obama's July 6, 2010 demand of the Palestinians to stop inciting their people to hatred and violence against Israelis:
I think it's very important that the Palestinians not look for excuses for incitement; that they are not engaging in provocative language; that at the international level, they are maintaining a constructive talk, as opposed to looking for opportunities to embarrass Israel. (From press conference held jointly with Israeli Prime Minister Netanyahu)
But this demand is ignored by Mahmoud Abbas' Palestinian Authority. Palestinian Media Watch (PMW) monitors the incitement. Here are just two of PMW's recent findings:
Palestinian Authority television broadcast says Jews praying at Western Wall are "sin and filth."
• September 9, 2010 (PA newspaper)
A Palestinian Authority newspaper informed its readers that the Palestinian ambassador to Lebanon revealed that the actual Palestinian goal in the current peace talks with Israel is to undermine Israel's legitimacy in the eyes of the world.
But the American media, focused on the settlement freeze, is oblivious to the Palestinian incitement issue. Apparently the media believes that the expanding of housing facilities constitutes much more of an obstacle to peace than preaching hate and inciting violence.
Posted by MK at 10:54 AM | Comments (0)
September 21, 2010
Helen Thomas and CAIR – a Logical Twosome
The American Thinker: Helen Thomas who had a long history of anti-Israeli, anti-Jewish rants as a White House correspondent, gets an award from CAIR [Council on American Islamic Relations]. Thomas, then 89, resigned from Hearst newspapers in June in the wake of video recorded comments she made urging Israeli Jews to "get the hell out of Palestine" ... [and] "go back home to Poland, Germany, America and everywhere else." Thomas will receive a lifetime achievement award from CAIR on October 9, 2010.
CAIR has been listed by the Justice Department as an unindicted co-conspirator in a U.S. government terrorism funding trial. CAIR's co-founders had ties to an international religious extremist movement, the Muslim Brotherhood. For more on CAIR's Islamist orientation and activities, including attempted intimidation of critics and Muslim moderates, see CAMERA's Special Report CAIR: Civil Rights or Extremism?
This award makes perfect sense since Helen Thomas' anti-Israel maunderings and CAIR's agenda go hand-in-hand.
Posted by MK at 11:18 AM | Comments (0)
September 20, 2010
CNN Covers Egyptian Fauxtography
Posted by TS at 08:45 AM | Comments (0)
Fiction by Margaret Atwood
Celebrated poet and fiction writer Margaret Atwood, the recipient of the Dan David Prize at Tel Aviv University last May, should stick to the world of fiction. In a Sept. 17 piece in Ha'aretz, Atwood gives a so-called test case to challenge those "entrenched" in their views regarding the Palestinian-Israeli conflict to agree on the following (note: really, she challenges only one side):
What about the Palestinian children of Area C? (Area C, for those witless innocents who have never heard of it, is not that part of the West Bank controlled by the Palestinian Authority, nor is it Gaza, for which Israel now claims no administrative responsibility other than blockading it. Instead it is that part of Palestine entirely occupied and controlled by Israel since 1967. ) According to a 2009 report by Save The Children U.K. called "Life on the Edge," the rate of malnutrition of the children in Area C is higher even than that in Gaza, and many kids are not only developmentally stunted, but are dying from related illnesses.

Is Israel responsible for this situation? Yes, because it alone controls the Area C Palestinian population's access to food and its ability to earn a viable living. Is there a "Yes But" that could possibly justify the conditions being imposed on these children? Unless the report is lying, I can't think of one. Even the most wild-eyed extremist can hardly claim that children under the age of seven are terrorists.
Whether or not the report is lying (a discussion for another post), the 70-page document says nothing about child malnutrition or mortality, either caused by illnesses related to malnutrition, developmental stunting, or otherwise. This is pure invention on the part of Ms. Atwood.
Atwood, like Ha'aretz writer Akiva Eldar before her, injects her own fabrications into a research document. To Ha'aretz's credit, Eldar corrected his creative rendition. Will Atwood do the same, or will the fiction-writer get a pass?
Posted by TS at 07:24 AM | Comments (0)
September 19, 2010
Steady Drumbeat of Palestinian Incitement, Still Ignored
In the latest example of the ongoing Palestinian incitement emanating from Mahmoud Abbas' Palestinian Authority comes via a Palestinian dance troupe performing on the government-controlled PA TV, singing, "pull the trigger. . . redeem the country." Once again, the media double standard is still in effect, ignoring the institutionalized Palestinian incitement propagated by a government now in peace talks with Israel, while highlighting the occasional instance of Israeli incitement, rejected by the Israeli leadership.
View the PA TV here, courtesy of Palestinian Media Watch:
Posted by TS at 05:29 AM | Comments (0)
September 15, 2010
AP: "Israeli aircraft strike Gaza as leaders convene"
Imagine you are a headline writer for the Associated Press, and you're handed a story that starts as follows:
Militants launched mortar shells into Israel and Israeli jets bombed targets in Gaza on Wednesday, just as Israeli and Palestinian leaders held peace talks in Jerusalem with U.S. Secretary of State Hillary Rodham Clinton.

Gaza militants opposed to peace with Israel have threatened to derail the fledgling negotiations, and the Israeli military said eight mortars and one rocket hit Israel by mid-afternoon on the day of the talks the highest daily total since March 2009. There were no injuries.

Israeli warplanes responded by bombing a smuggling tunnel along the Gaza-Egypt border, the military said. Hamas officials said one person was killed and four wounded.
What headline would you choose in order to best convey the crux of the story? "Palestinians Attack Prompts Israeli Retaliation"? Maybe "Gaza Militants Spark Fighting During Peace Talks"? Or "Gaza Tunnel Bombed After 8 Mortars Fall in Israel"? All of the above would be fair.
But for much of today, the title that showed up on countless websites carrying AP stories told only of Israeli violence during negotiations: "Israeli Aircraft Strike Gaza as Leaders Convene."
The title was eventually changed to the more fair, but still imprecise, "Amid Peace Talks, Gaza Shells and Israel Air Raids."
Posted by GI at 04:03 PM | Comments (0)
Oren Refutes Time Claims
In a Los Angeles Times Op-Ed today, Michael Oren refutes Time Magazine's claim that Israelis, distracted by a strong economy, don't care about peace.
Posted by TS at 06:30 AM | Comments (0)
September 14, 2010
Israel: Washington Times, heads; Washington Post, tails
The top story in The Washington Times' September 14 "Geopolitics" pages? "250 tons of building supplies get into Gaza". The Associated Press dispatch reported that "the largest shipment of raw materials" into the Gaza Strip since Israel's late May raid on a blockade-running flotilla would allow improvement of Gaza City's sewage treatment plant. This will enable it "to process all waste and halt the dumping" of untreated sewage into the Mediterranean Sea.
The top story in The Washington Post's September 14 "The World" pages? "West Bank settlement town thrust into debate; Some Israelis question the future of Ariel as peace talks move forward." This report, by Post special correspondent Joel Greenberg, focused on the West Bank as "occupied" rather than disputed territory and erroneously asserted that "Ariel and its adjacent industrial zone pose a challenge to the vision of a geographically contiguous Palestinian state — the goal of renewed peace talks between Israel and the Palestinians ...."
Renewed Arab-Israeli negotiations aim at a "two-state solution" that will provide Israel with secure and recognized borders alongside a new Palestinian Arab state that drops all belligerent claims. Ariel, anticipated by many as one of the large settlement blocs to be incorporated within Israel's borders in a negotiated agreement, lies to the west of the main north-south West Bank road and does not break the territory's contiguity.
Maybe "250 tons of building supplies get into Gaza" was not the most important breaking news for a daily paper's "World News" section on September 14. The Wall Street Journal, perhaps not surprisingly, thought it was "E.U., China in Showdown over Tariffs." But for The Washington Post, which led its "The World" pages on September 8 with "Ultra-Orthodox turn back clock; Early end to daylight saving time for Yom Kippur fast sparks debate over party's power," also written by Greenberg, Jews, especially Israelis portrayed as problematic, are global news leaders. If not daily, then weekly.

Posted by ER at 05:44 PM | Comments (1)
September 12, 2010
Gordis Reflects on Time: What's Acceptable in Polite Society?
Writing in the Commentary blog, Daniel Gordis weighs in the Time Magazine controversy:
The German word Salonfähig doesn't have a precise English translation. The closest English can do is something along the lines of "acceptable in polite society." Salonfähig came to mind when I got my first look at the outrageous cover of this week's Time magazine. Against a light blue background is a Star of David composed of white daisies. "Blue and white" brought to you by Time. But in the middle of the star, in stark black letters, lies the title of this week's cover story: "Why Israel Doesn't Care About Peace."

Here we are in the middle of peace negotiations that Israel's prime minister, Benjamin Netanyahu, insisted upon, and to which the president of the Palestinian Authority, Abu Mazen, had to be dragged, and Time writes about "why Israel doesn't care about peace." Is there no limit to the Israel-bashing that now passes for serious conversion in polite society?
Posted by TS at 07:46 AM | Comments (0)
Greenway Errs on Arafat's Death
Well wishers gather at a makeshift shrine outside the Percy Military Hospital, where Palestinian leader Yasser Arafat is receiving treatment, in Clamart November 10, 2004. French military doctor and hospital spokesman General Christian Estripeau announced the death of Palestinian President Yasser Arafat in Clamart, near Paris, early morning Nov. 11, 2004. (ALIX WILLIAM/SIPA/Newscom)
H.D.S. Greenway, whose column appears regularly in the Boston Globe, erred last week, wrongly stating in his Sept. 7 column ("Obama's Mideast Quicksand") that ". . . . Arafat finally died, holed up in a bunker under Israeli siege."
Yasser Arafat died in a French military hospital, not in a bunker, and not under Israeli siege. As the Nov. 12, 2004 Boston Globe obituary for Arafat began:
Yasser Arafat expired politically long before he was declared dead yesterday morning in a hospital outside Paris.
A more detailed article the day earlier, by Charles Sennott and Charles Radin, opened:
PARIS -- Palestinian leader Yasser Arafat died early today at a French military hospital where he had been in a coma lingering between life and death for the last week.
The Greenway column also appeared Sept. 8 in the International Herald Tribune. Stay tuned for corrections. . . .

Posted by TS at 04:38 AM | Comments (0)
September 07, 2010
Food for Thought on Gaza 'Shortages'
Despite allegations of Gaza food shortages, Gazan food products are finding their way from the blockaded Gaza Strip to a movie set in Turkey, reports the New York Times.
For some, apparently, art comes before food.
Posted by TS at 07:09 AM | Comments (0)
September 06, 2010
Not Covered: Hezbollah Weapons Cache Explosion
In July we noted that media outlets which obsessively cover Israel -- such as the New York Times and Washington Post -- failed to report on Hezbollah's buildup of weapons in Lebanese civilian areas in violation of U.N. Resolution 1701.
It seems that not even a massive explosion Sept. 2 of one of these facilities -- whose aftermath was caught on film -- was enough to wake those journalists from their slumber. While some, such as the Associated Press and Boston Globe, did cover the explosion in the town of Al- Shahabiya, the leading national newspapers -- the New York Times, Washington Post, and Los Angeles Times -- did not.
All the news that's fit to print? Make that "some of the news."
A video of the evacuation of arms from the building, released by the Israeli army, is below:
Posted by TS at 05:17 AM | Comments (0)
September 05, 2010
Incitement Double Standard Strikes Again
PA's Karake honors the mother of four terrorists [Al-Hayat Al-Jadida, Aug. 28, 2010, courtesy of Palestinian Media Watch]
As we noted last week, any incident whiffing of Israeli incitement, including Rabbi Ovadia Yosef's vitriolic remarks make big news, but Palestinian incitement, including Abbas and Fayyad's honoring of a mastermind of the Munich massacre, continue to go unreported.
With a new week, we are confronted with fresh examples of officially-sanctioned Palestinian Authority incitement, and yet again, the continuing silence of the Western press corps.
In the first incident, the Palestinian Authority's Minister for Prisoner Affairs Issa Karake honored a mother whose four sons were involved in suicide bombings and other terror attacks. He praised her:
The Palestinian mother is a central partner in the struggle... It is she who gave birth to the fighters, and she deserves that we bow to her in salute and in honor.
Karake also visited the home of Ayyat Al-Akhras, who murdered two Israelis in a 2002 suicide bombing attack in a Jerusalem supermarket.
Second, the Palestinian ambassador to Tehran, Salah Zawawi, called for "eradication of the fabricated regime [ie, Israel] in due course."
While this information is published in the government controlled Palestinian and Iranian media, and translated into English thanks to Palestinian Media Watch, Western journalists simply can't be bothered to report Mideast incitement unless they can point a finger at Israeli Jews.
Posted by TS at 06:21 AM | Comments (0)
C-SPAN, Establishment Address for Lunatic Fringe
In an article in
American Thinker
, CAMERA's Eric Rozenman and Myron Kaplan describe the
ongoing problem
of anti-Semitic callers finding a home at C-SPAN's "Washington Journal"
As is often the case, a frequent anti-Israel caller is allowed to a) violate C-SPAN's ostensible "one-call-per-thirty-days" rule, b) go completely off-topic, c) make preposterous anti-Israel and anti-Jewish claims ("the neocons -- you know -- the Israeli lobby, AIPAC is pushing us into more wars in the Middle East") and d) cite fringe anti-Jewish, anti-Israeli websites. The host sits silently, and "Washington Journal" technicians don't cut off the caller.
Posted by TS at 03:38 AM | Comments (0)
September 01, 2010
Washington Post Sports Reporter Suspended for Fabricated Tweet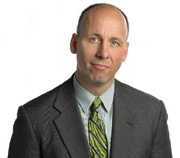 Sports reporter Mike Wise: benched for foul play in social media
The Washington Post ombudsman reports:
Popular Washington Post sports columnist Mike Wise has been suspended for a month after knowingly sending a false tweet on Monday.

The action stems from a short scoop to his Twitter followers that said Pittsburgh Steelers quarterback Ben Roethlisberger, who has been suspended for six games by the NFL after allegations of misconduct, will only have to sit out five games. "Roethlisberger will get five games, I'm told," Wise tweeted.

That was big news for those who follow professional football, and it quickly spread on the Internet. But as Wise soon acknowledged, it was a hoax that was part of a misguided attempt to comment on the lowered standards of accuracy for information shared on social media.

Fabrication is a major journalistic transgression. He's lucky he wasn't fired. . . .

On Monday afternoon, after the fabrication became known, [sports editor Matthew Vita sent a note to his staff reminding them of The Post's rules on social media. They say that in anything transmitted via social media networks, like Twitter or Facebook, "we must protect our professional integrity."

"We must be accurate in our reporting and transparent about our intentions," the guidelines read.

But Wise wasn't reporting. He was fabricating, which is the greatest sin in journalism.

This case reminds us of past examples of journalistic fabrications (involving seal hunting, university hazing, and a college basketball game) -- in which the writers paid the price, either by losing their jobs all together or facing suspension.
The counter-example that comes to mind is freelance writer Carolyn Wheeler's fabrication in the Globe and Mail, in which she falsely claimed to have attended a summit with then-Prime Minister Ariel Sharon in east Jerusalem. In fact, had she attended, she would have known that the summit was in Sharon's western Jerusalem home in Rehavia. Unlike the other cases involving fabrication, the Globe and Mail took no punitive action against Wheeler, who continued to write on a freelance basis for the newspaper for years.
As for the Wise case, we are glad to see the Post taking the fabrication seriously, even if the subject is only basketball, even if it was limited to the unruly social media.
(Hat tip: Nathan W.)
Posted by TS at 03:26 AM | Comments (0)