« Guardian vs Ha'aretz On Right of Reply | Main | Amnesty's Water Report: Will the Facts Trickle Out? »
October 28, 2009
Where's Hamas?
For those of you who relate better to visual information as opposed to verbiage, check out Elder of Ziyon's graphic representation of the Goldstone Report's conclusions and recommendations sections. He used a program called Wordle to demonstrate the relative use of each word. Can you find Hamas?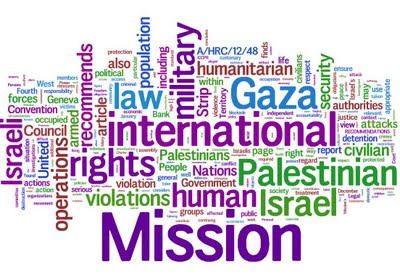 So much for the media canard that the report condemns both Israel and Hamas.
Posted by TS at October 28, 2009 07:07 AM
Comments
Guidelines for posting
This is a moderated blog. We will not post comments that include racism, bigotry, threats, or factually inaccurate material.
Post a comment