« Ex-Congressman (and Felon) James Traficant Bashes Israel and Jews | Main | Mapping the Global Muslim Population »
October 09, 2009
Muslim Leaders' Old Battle Cry Heard Again:Defend Al Aqsa Mosque From the Jews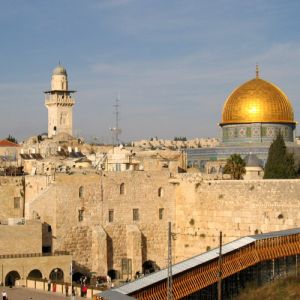 Palestinian and Muslim leaders are again reverting to their trusted and successful anti-Israel incitement methods, calling on Muslims to defend the al Aqsa Mosque from the Jews. Since 1929, this same specious claim-- that Jews are trying to take over Muslim holy sites --has been used successfully as a call to Jihad. Read "The Battle Over the Temple Mount."
Posted by RH at October 9, 2009 08:40 AM
Comments
Guidelines for posting
This is a moderated blog. We will not post comments that include racism, bigotry, threats, or factually inaccurate material.
Post a comment