« HRW's Sarah Leah Whitson On Shaky Ground | Main | AP Corrects 'Palestine' in Seeds of Peace Story »
June 29, 2009
A Message Behind the Image?
Tehran Bureau, a new independent web site reporting on events in Iran, published a photo of what it claims is the Basidj militia giving a straight armed salute. The Basidj are the Iranian regime's street enforcers who are busy suppressing the post-election protests.
>
>
>
>
>
We've seen this salute before.
Lebanese Hezbollah, Palestinian Fatah and Palestinian Hamas all seem to have adopted it.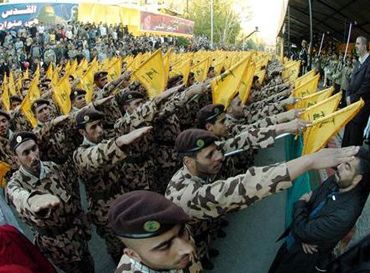 Where did they all learn this particular salute ?
Posted by SS at June 29, 2009 02:50 PM
Comments
Guidelines for posting
This is a moderated blog. We will not post comments that include racism, bigotry, threats, or factually inaccurate material.
Post a comment