« IDF and New Media | Main | BBC Journalist: 'Grill' the Israelis »
January 05, 2009
Pollak Corrects Amanpour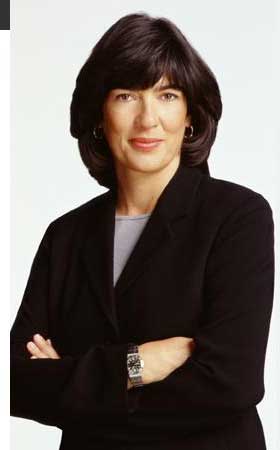 Noah Pollak of Contentions catches CNN's Christiane Amanpour, star of the grossly biased "God's Warriors" series, on a few Gaza falsehoods:
On CNN a few moments ago, Christiane Amanpour, in the midst of an otherwise completely warped report on the Gaza war, said that over the past year only two Israelis were killed by Hamas rocket fire. Her point in the segment was to insinuate that Israel is overreacting to Hamas attacks that have been largely harmless. In order to do that, she had to abstain from mentioning important facts and context, such as that Hamas' attacks in 2008 more than doubled — to 3,278 — from the 2007 number. And this figures in the six-month "lull" period, during which "only" around 100 rockets were fired. She also did not mention that the range and deadliness of Hamas' rockets increased as well, putting around 15 percent of the Israeli population under Hamas' missile umbrella. (The "disproportionality" fetishists also never get around to noting that Israel has conducted less than a thousand air strikes in response to over 7,000 Hamas rocket attacks since 2005.)

Thus is the history of this episode of the conflict re-written almost in real time, from one of a gathering danger to one of a boring nuisance. Oh, and eight Israelis, not two, were killed by Hamas in 2008. Amanpour's "errors" always seem to work in one direction, don't they?
Posted by TS at January 5, 2009 02:46 AM
Comments
I REALLY REALLY REALLY dislike Ms. Amanpour and her unbelievable bias.
Posted by: Captain Canuck at January 5, 2009 02:07 PM
Guidelines for posting
This is a moderated blog. We will not post comments that include racism, bigotry, threats, or factually inaccurate material.
Post a comment