« A New News Concept at Abu Dhabi Paper: Independence | Main | What Would Martin Luther King Say about Anti-Zionism? »
April 30, 2008
The Bare Bones on Foreign Coverage
Dry Bones blog offers up a cartoon today on the fundamental challenge to accurate reporting on the Mideast, and kindly features CAMERA.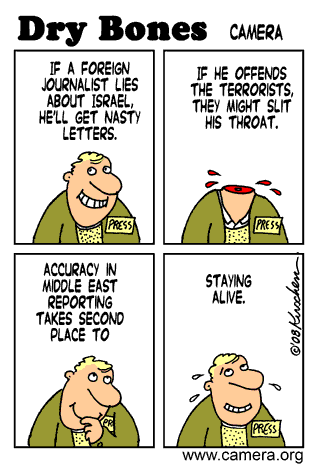 For CAMERA's collection of articles on intimidation of the media, see here.
Posted by TS at April 30, 2008 03:33 PM
Comments
Guidelines for posting
This is a moderated blog. We will not post comments that include racism, bigotry, threats, or factually inaccurate material.
Post a comment