« June 2007 | Main | August 2007 »
July 31, 2007
Hamas Detains Palestinian Journalists
As if any more evidence was needed to disprove Abu Marzook's claim in the Los Angeles Times that Hamas treats journalists with "dignity," Ma'an reported yesterday:
The chairperson of the oversight and human rights committee in the Palestinian Legislative Council, Dr. Faisal Abu Shahla, condemned Hamas' Executive Forces for attacking press freedom in the Gaza Strip Monday.

He said the Executive Forces had detained workers from three newspapers, Al Ayyam, Al Quds, and Al Hayyat Al Jadeedah, for three hours, describing the incident as "a dangerous act."

Earlier Monday, the Executive Force froze imports of newspapers in the Gaza Strip for an hour as a warning to end defamatory reports against Hamas in the press.
Posted by TS at 05:07 AM | Comments (0)
All Aboard for Hamas Press Tour
Hamas officials took foreign journalists to eight sites yesterdayPhoto by Reuters
Now that Hamas has the Op-Ed pages of major Western media outlets covered, it's moving on to the news reporters. Steve Gutkin of the Associated Press reports that yesterday Hamas took two busloads of journalists on a carefully orchestrated tour of the Gaza Strip.
Posted by TS at 03:26 AM | Comments (0)
Textbook Case of Bias at LA Times
Rubin: In Arab and Palestinian media, books, and politics, there is not the slightest acknowledgement to anything Israelis and Jews say, feel, or have experienced
Barry Rubin of GLORIA blasts the Los Angeles Times' July 27 editorial ("Two versions of history") for "demand[ing] that Israel be completely balanced -- and criticiz[ing] anything that appears not to be -- while not demanding anything of the other side."
While the Times demands that Hebrew editions of an elementary school book also include a line noting that Arabs consider the founding of Israel a catastrophe, the editors are silent about the fact that "Palestinians and Arabs in general are taught by every source--sermons, government statements, textbooks, etc.--that Israel is evil and illegitimate."
Posted by TS at 02:45 AM | Comments (0)
July 30, 2007
H.D.S Greenway's Hallucinatory Flashback
In a piece entitled "Flashbacks of a Lost Cause" (July 17, 2007), Boston Globe columnist H.D.S. Greenway recounts the history of British entanglement in Mandate Palestine's "civil war" as follows:


First came the Arab revolt of 1936-1939, which was marked by cruelty and torture of Arab prisoners - including simulated drowning. Later on, even before the end of World War II, came terror from the Zionist side.
Greenway has made a career out of condemning Israel, often by touching up or ignoring facts. But even by Greenway's standards, this rendering of history, which portrays Arabs only as victims and Jews only as aggressors, is outrageous.
First of all, the Arab revolt of 1936-39 was neither the "first" conflict between Arab and Jew nor the first clash between Arabs and British authorities in Palestine. In 1929, for example, Arab rioters stirred up by the anti-British and anti-Jewish Mufti of Jerusalem massacred 133 Jews across the land. In its effort to stop the pogrom, the British police killed 110 Arabs rioters.
In describing the Arab revolt of 1936-39 as being "marked by cruelty and torture of Arab prisoners," Greenway again ignores Arab acts of violence. Perhaps the "simulated drowning" of Arab prisoners, perpetrated by the British authorities, is worth mentioning. But what about the Aug. 13, 1936 bombing of a Jewish home that killed a Jewish father and his three children; or the Aug. 17 attack that killed two Jewish nurses and a young Jewish girl; or the Sept. 19 bombing that killed a 7-year-old Jewish child; or the bomb attack on a Jewish school that injured 9 children; or any of the other Arab attacks that claimed 80 Jewish lives in the spring and summer of 1936 alone?
In light of these attacks, and other Arab attacks that claimed the lives of British policemen, why does Greenway only specifically name "the Zionist side" as being guilty of terror?
(A minority of Jewish extremists did commit acts of terror, which were condemned by the mainstream Jewish leadership.)
Posted by GI at 07:22 PM | Comments (0)
July 27, 2007
MIT Contest Not Only Biased, But...
CAMERA's article about MIT's Just Jerusalem contest concentrates on the severe anti-Israel bias of the contest's steering committee and jury.
There is, however, another important point to be made about the contest, which was cogently expressed by an alumnus of the MIT School of Architecture and Planning who wrote to us. He wonders
whether the competition exercise has any validity at all. The objective seems noble. But I cannot see how creating a vision for something that doesn't exist — Palestinian and Israel accord — can help to make it exist, when there are fundamental problems that must be resolved before any plan can be drafted. To do this is like planning a wedding for two people who mistrust and even hate each other, who have long been divorced, planning as well how they will live together in the same house — and believing all the while that by holding up such a vision everything will fall into place.

I've pondered my knowledge of the history of cities and of national states, and I cannot find any parallel or precedent to using a design vision to unify two warring parties. The reunification of Berlin and Germany is not a pertinent example. They were unified culturally prior to physical unification. A little know plan for the Mekong River basin prior to the Vietnam War (published in Scientific American in the early 60s) doesn't serve either. The people in the basin were pretty much the same ethnically. And look what happened.

Certainly much can be done to improve the condition of Palestinians in the Jerusalem area, but this exercise may not be an effective way to do it. It might create only disillusionment.

I think this MIT exercise might do more harm than good, setting up Israel as a pariah for not being more supportive of something they cannot support. Israel is not about to offer up Jerusalem, or split it. It's that simple, jurors and their biases aside.

I hope that MIT gets this and other critical commentaries. I hope to hear more about the discussions on this matter within the MIT community.
Posted by GI at 09:55 PM | Comments (1)
July 26, 2007
Israel Without a Capital?
Medecins Sans Frontieres (Doctors Without Borders), the 1999 Nobel Peace Prize-winning medical relief organization, is currently sending out packages as part of a fundraising campaign. The packages include a request for a donation and a world map. The maps show every country in the world and every national capital ... except one. Israel -- which is identified as "Israel & Palestinian Territories" -- is the only country in the world without a capital on the map. Jerusalem is shown on the map, but is designated only as a city, not as a national capital.
By contrast, Taipei, the de facto capital of Taiwan -- which mainland China adamantly insists is part of its own sovereign territory and which most countries of the world do not technically recognize as a national capital -- is indicated on the map as the national capital of Taiwan.
The web site for the organization is www.doctorswithoutborders.org. Please draw attention to this organization's hypocrisy and the double standard it is applying by refusing to recognize Israel's capital on its maps. They can be contacted at their U.S. headquarters: 212-679-6800. Or you can submit a comment on their Web site by clicking here .
For other examples of Doctors Without Borders' anti-Israel bias, click here and here
Authored by Stephen Silver
Posted by LG at 08:14 PM | Comments (1)
July 25, 2007
Economist Magazine Endorses Henry Ford's Anti-Semitism
In reviewing Amity Shlaes' The Forgotten Man: A New History of the Great Depression in its July 21st issue, the Economist Magazine actually seems to endorse the notorious anti-Semitism of Henry Ford.
While Ms. Shlaes in her book charges that President Roosevelt's economic policies only made things worse, the Economist approvingly quotes Henry Ford to point the finger at another villain — the Jews. Here's the somewhat shocking passage:
Ms Shlaes tends to look at the Depression in terms of the conflict between business (good) and politics (bad). At the time, though, Roosevelt's view that the "lack of honour of men in high financial places" was at the root of the trouble seemed like a statement of the obvious, rather than a political pose. Even Henry Ford had been uttering warnings that "the Jews of Wall Street", as he so nicely called them, had stored up trouble in the 1920s. The Depression appeared to prove him right.
Posted by MK at 05:07 PM | Comments (10)
20th Anniversary of the Murder of a Palestinian Cartoonist
al-Ali's cartoons were critical of Mideast leaders like Arafat and Khomeini
Palestinian journalists face all kinds of threats from Palestinian leaders today, but this is hardly a new development. Twenty years ago, on July 22, 1987, a Palestinian cartoonist -- Naji Salim al-Ali -- was gunned down on a London street. al-Ali satirized Arab politics and was especially critical of Iran's Ayatollah Khomeini. The BBC reports:
An Al Qabas [newspaper] spokesman says [al-Ali] received over 100 death threats during his career.

Mr al-Ali's colleague revealed a senior member of Yasser Arafat's PLO telephoned the cartoonist in the middle of June and said: "You must correct your attitude."

"Don't say anything against the honest people, otherwise we will have business to sort you out," the caller continued.

Mr al-Ali ignored the warning and published a cartoon lampooning Mr Arafat and his henchmen on 24 June.
(Hat tip: Michael H.)

Posted by TS at 03:05 AM | Comments (0)
July 24, 2007
CAMERA Letter in JPost: Don't Whitewash B'Tselem
CAMERA's letter today in the Jerusalem Post invites readers to look beyond Jessica Montell's general defense of B'Tselem's research and to examine specific examples of B'Tselem's questionable data.
Posted by TS at 03:07 AM | Comments (0)
July 23, 2007
Headline Bias at the LA Times
Three briefs. Three headlines. Two standards. Thanks to the Los Angeles Times today for providing a case study in headline bias:
Israel kills 4 Palestinian militants

4 [Lebanese] soldiers slain battling militants
The LA Times' tendency to single out Israeli actions with the active voice was documented years ago. (See here, here, and here.) In addition to the fact that the active voice is reserved exclusively for Israel, the verbs themselves are also striking. Israel "kills," a very strong word in comparison to the softer "slain" and "dead." Another interesting point in today's sampling is that other than the Israeli-Palestinian example, the headlines don't even indicate where in the world the other killings occurred.
Posted by TS at 04:22 AM | Comments (0)
Hamas TV Encourages Kids to Become Journalists
We regularly hear about Palestinian television shows indoctrinating children to become "martyrs." Therefore, any sign of Palestinian television promoting bona fide professions with a future would be welcome, right?
On Friday, Nahoul the bee, cousin of the slain Farfur, appeared in a segment in which a young girl professed her interest in becoming a journalist.
PMW translated:
A young caller, Sabah, is asked what she wants to be when she grows up.

Sabah: "Journalist."

Saraa', girl in studio: "Wow, journalist! Nahool, we need journalists."

Nahoul: "Why? So that… so that they will photograph the Jews when they are killing Farfur and the little children?

Saraa': "Yes, Nahoul."

Another young caller says: "We will go on [the path] of Jihad when we grow up."

Nahoul: "Yes, we are all Jihad warriors.

Saraa': "Allah willing." [Al-Aqsa TV (Hamas), July 20, 2007]
The bottomline message: Before you die while killing others for Allah, pick up a camera in service of Palestine. If you're really good, maybe you can get your propaganda into a foreign news outlet, just like the Hamas man who reportedly worked for the BBC.
Posted by TS at 03:43 AM | Comments (0)
July 22, 2007
Where Is the Moral Outrage?
Will editors argue that "simply because Abu Marzook can turn a good phrase, mass murderers will from now on be entitled to their point of view?"
While the Los Angeles Times now accepts Op-Eds from indicted Hamas terrorists, editors also find space for rabbis representing an organization that works for tolerance. Rabbis Marvin Hier and Abraham Cooper of the Simon Wiesenthal Center react with well justified moral outrage to the Los Angeles Times' decision to print an Op-Ed by a Hamas leader. The pair writes:
Let's be clear: This issue is not about giving ink to Hamas' views. Their statements and actions deserve real-time coverage, just the way the statements and actions of Hitler and Stalin received coverage by the most prestigious newspapers in the world's most important democracy. But such people do not deserve the status of a sagely byline, because that destroys the distinction between honorable men and women bound by basic principles of humanity and the despots and terrorists eager to destroy those values.

If the criteria is simply because "it is an important story," then would the editors have welcomed articles by Auschwitz's Dr. Josef Mengele justifying his gruesome medical experiments, or by the Virginia Tech killer explaining why he committed mass murder? Of course, newspapers have the right and responsibility to inform their readers about dictators and purveyors of terror. But they don't have the right to bestow editorial credibility on those bent on genocide.
The Times has yet to set the record straight on Abu Marzook's multiple falsehoods which require correction. Stay tuned.
Posted by TS at 07:11 AM | Comments (0)
July 19, 2007
Post Omits Bush's Palestinian Requirements
President George W. Bush proposed restarting the Israeli-Palestinian "peace process" with a regional conference this fall. In covering the president's speech, The Washington Post omitted key conditions the president said the Palestinian Arabs had to meet. Bush stated that
"To make this prospect [resumed diplomacy about a West Bank and Gaza Strip state] a reality, the Palestinian people must decide that they want a future of decency and hope — not a future of terror and death. They must match their words denouncing terror with action to combat terror. The Palestinian government must arrest terrorists, dismantle their infrastructure, and confiscate illegal weapons — as the [2003 international diplomatic] 'road map' requires. They must work to stop attacks on Israel, and to free the Israeli soldier held hostage by extremists. And they must enforce the law without corruption, so they can earn the trust of their people, and the world."
That is, one general and six specific requirements: 1) rejection of the Palestinian culture of death, 2) arrest terrorists, 3) dismantle the terrorist infrastructure, 4) confiscate illegal weapons, 5) stop attacks on Israel, 6) free Israeli Cpl. Gilad Shalit, believed held by Hamas in the Gaza Strip, and 7) end widespread corruption under the Palestinian Authority.
The Post's page one article, "Bush Renews Mideast Efforts" by staff writers Peter Baker and Robin Wright, ignored all six specific presidential expectations for the Palestinian Arabs.
The Post reported that Bush also outlined what he considered to be Israel's responsibilities. "Israel, he said, should support Abbas, remove unauthorized outposts and halt settlement expansion in the West Bank."
That is, the newspaper did report one general and two specific presidential expectations regarding Israel.
The speech was a fifth-anniversary return to the subject of Bush's June 24, 2002 address. In it, an American president voiced public support for the first time for a "two-state solution" based on Israel and a democratic West Bank and Gaza Strip state "side-by-side and at peace." The Post gave Bush's text itself short-shrift, directly quoting it in only five of 19 paragraphs, two of the citations being sentence fragments, the other three brief quotations. Most of the article focused on reaction to the speech and intra-Palestinian developments. The two concluding paragraphs were given to University of Maryland Prof. Shibley Telhami and Arab American Institute President James Zogby. Telhami was skeptical, Zogby critical.
Speech coverage, including that of presidential addresses, need not be stenographic. Follow-up, including informed reaction, provides context. But neither should important addresses be pureed in a journalistic blender. – M.B. and E.R.

Posted by ER at 03:42 PM | Comments (0)
CSMonitor Calls Israel's Creation an 'Injustice'
Among other such gems, the July 18, 2007 Christian Science Monitor editorial calls Israel's creation an "injustice done to [Palestinians]."
No injustice was "done to the [Palestinians]" by the creation of Israel. The plight of Palestinian Arabs was "done to them" by their own active participation in a failed war of aggression, or passive collaboration in it. Had the Arabs not violently rejected the UN's 1947 partition plan to divide Palestine into a Jewish country and an Arab country, the Palestinian Arabs would have had their own country nearly 60 years ago and would not have been political pawns of Arab extremists ever since.
Submit comments to the editor and chief editorial writer on CSM's comment page. Click here.
Click here to read editorial or see below.
Commentary > The Monitor's View

from the July 18, 2007 edition

Bush's final push for a Palestine

The US must push Israel for big concessions at the peace conference to win over even Hamas backers.
With 18 months left in office, President Bush may try to pull a rabbit out of the thread-bare Middle East hat. No, probably not in Iraq. Rather, in trying to forge a Palestine - if, that is, he can be even-handed about it.

On Monday, he called for an international conference this fall to negotiate the creation of a Palestinian state that can exist peacefully with Israel. Such a historic step would do as much to prevent another terrorist strike on US soil as anything else Mr. Bush has done overseas in the nearly six years since the Sept. 11 attacks. His goal of democratizing the Middle East is a ways off, to say the least, with an unstable Iraq. And Al Qaeda has found a new home in Pakistan.

Stateless Palestinians have long been a casus belli among Arab terrorists, although removing the injustice done to them by Israel's creation in 1948 has also long been in the interests of the US and Israel, especially since the 1967 war that led Israel to take new territory.

Toward the end of his presidency, President Clinton tried to make a final push to forge a compromise between Israel and the Palestinians. A lame-duck US president has enough independence from domestic political pressures to attempt such head-knocking diplomacy. But Mr. Clinton failed, and within a year, the 9/11 attacks happened, setting the stage for Bush to virtually ignore the Palestinian issue as he formed a tight bond with a hardline Israeli government.

His secretary of State, Condoleezza Rice, however, has nudged Bush to help create a Palestine, one based on moderate Palestinians. With Yasser Arafat's passing in 2004 and then the recent Palestinian civil war that left the militant Hamas isolated in the Gaza Strip, the opportunity arose to work solely with Fatah, the other main Palestinian group, and with President Mahmoud Abbas, Fatah's leader. Moderate Arab states, too, are moving closer to Israel, worried about Iran's drive to be a regional nuclear power and the war in Iraq, while also tiring of the Palestinians' violent squabbles.

What's missing the most in this new clarity of events is Bush's plan to push Israel into making major concessions. Up to now, Bush and Israel have largely been like lips to teeth in chewing on the Palestinian question. Any big concessions, especially on Jerusalem's future and the dismantling of Jewish settlements on the West Bank, need to be on the table.

Israel, to its credit, has seized on recent events to transfer money to the Abbas regime and start the release of Palestinian prisoners. The harder decisions have yet to be made, and, with the US foreign military-financing budget giving nearly $2.4 billion for Israel in 2007, Bush has some leverage.

Israel can't count on Mr. Abbas's political weakness to avoid taking such steps. Rather, as long as both Israel and Bush are isolating the elected Hamas leaders, they must go even further in winning over many Palestinians everywhere with concessions. Otherwise, Hamas may only gain more political strength.

Bush must also ensure that Abbas fully disarms terrorist groups in the West Bank and works to end official Israel-bashing propaganda that incites terrorism.

Bush's father sponsored the 1991 Madrid conference that led to the 1993 Oslo peace accords. Those failed, but left lessons on what the US can do right this time.
Posted by LG at 02:03 PM | Comments (43)
Compromised: "BBC's Values of Accuracy and Honesty"
A staffer poses as a winner on the BBC competition Comic Relief/Getty Images
You don't say. It couldn't be. The BBC was less than honest? BBC News reports:
The BBC has suspended all competitions after an inquiry unearthed a fresh batch of faked phone-ins.

Serious editorial breaches were found in six shows, including Comic Relief. Director general Mark Thompson said the incidents were "totally unacceptable".

Mr Thompson has outlined a "zero tolerance" approach to any future lapses in editorial judgement.

He also ordered an independent inquiry into footage that wrongly implied the Queen walked out of a photo session. . . .

The BBC Trust said it was "deeply concerned that significant failures of control and compliance within the BBC have compromised the BBC's values of accuracy and honesty".
In actuality, though, it seems that the talk show misrepresentations were right in line with BBC's history of lapses in accuracy and honesty.
And for more Comic Relief, BBC's Thompson states:
"There is no excuse for deception. I know the idea of deceiving the public would simply never occur to most people in the BBC.

"If you have a choice between deception and a programme going off air, let the programme go. It is far better to accept a production problem and make a clean breast to the public than to deceive."
If that policy were actually applied to the world news department, BBC's reporting on the Middle East would be very thin indeed.
Posted by TS at 02:33 AM | Comments (0)
Israel Broadcasting Scales Down English News
While Iran is busy launching its 24-hour English satellite network, Israel Broadcasting Authority is eliminating its 10 pm English news show, leaving only the 15-minute program earlier in the evening.
Posted by TS at 02:03 AM | Comments (0)
July 18, 2007
Hamas's Misinformation Spree
Barry Rubin, the Director of the Global Research in International Affairs Center (GLORIA), criticizes the New York Times' and Washington Post's decision to publish Op-Eds by Hamas leader Ahmad Yousef, arguing that
Since these articles are completely disinformation, they do not reflect Hamas's doctrines, policy, or strategy. As a result, they are worthless for anything other than mobilizing support for the group and disguising its nature. This is not the purpose of op-ed articles.
For more on the Hamas misinformation spree, see the rest of Rubin's article here, and CAMERA's comments on Hamas's Op-Ed in the LA Times here.
Posted by GI at 04:48 PM | Comments (1)
July 17, 2007
Nothing Funny About Hamas Op-Ed
"Move over Oscar and Felix," jokes sitcom writer Jeff Astrof, "we have Mousa and Uncle Sam"
Hollywood sitcom writer Jeff Astrof tries to find the funny side in Mousa Abu Marzook's Los Angeles Times Op-Ed last week:
The piece, "Hamas' stand," written by Hamas politico Mousa Abu Marzook, contains all the elements of a good comedy. First, the premise: A terrorist organization violently opposed to Western culture uses the media of one of its sworn enemies — in May, a top Hamas official called for death to all Americans — to try to explain itself to the same Americans it wishes to kill! Move over Oscar and Felix, we have Mousa and Uncle Sam.

The text of the letter fits even more nicely into the sitcom format: start with a big joke. Mr. Abu Marzook claims that the recent Hamas coup "… was done as part of our effort to secure Gaza from the lawlessness of militias and violence." In sitcom parlance, this is known as a "flip to": ie: A character claims that he will never, under any circumstance, wear a dress. Flip to: that character wearing a dress. In our example, Hamas is saving Gaza from militias and violence. Flip to: rival Fatah members being thrown to their deaths from 15-story buildings by roving gangs of Hamas militias. It's an easy joke form, but it always works.

Mr. Abu Marzook continues, "Hamas has never supported attacks on Westerners…" Except for that call this past May by Hamas Sheik Ahmad Bahr to "…defeat the Jews and the Americans, and bring us victory over them." Why, I oughta! Mr. Abu Marzook goes on to claim that Hamas' "struggle has always been focused on the occupier and our legal resistance." Well, blowing up women and children in restaurants is actually illegal, but again, dumb characters always play huge.
Astrof ends on a serious note, lamenting:
The only difference between Mr. Abu Marzook's letter and a sitcom is that, after 22 minutes, a sitcom is over. But the problems facing Israelis and Palestinians are not over; if anything, conditions are getting worse. Israeli children still have to sleep in bomb shelters to avoid the daily barrage of Hamas rockets, and Palestinians in Gaza are being held captive by a government that is helping to foment a humanitarian disaster and is not afraid to use its own citizens as human shields. It would all be hilarious. Except it isn't.
Posted by TS at 06:34 AM | Comments (0)
Good for Orphanages, Bad for Mideast Policy
On the nature or nurture debate, Father Edward Flanagan came down on the nurture side. The founder of a Nebraska orphanage in 1917, his theory was: "There is nothing the matter with our growing boys that love, proper training and guidance will not remedy."
Barry Rubin writes in the Jerusalem Post that, unfortunately, "the Flanagan Method has . . . become the backbone of contemporary Western Middle East policy toward radical nationalists and Islamists." He continues:
Take Hamas, for example. Much of the media coverage, for example an article in the Los Angeles Times, July 13, tries desperately to find some way to avoid concluding that Hamas is fanatical, genocidal, terrorist, and ruthlessly repressive.

If only it is given a chance and treated properly, the argument goes, it will become moderate. The Los Angeles Times article portrays Hamas as walking "an ideological tightrope" between its "pragmatists" and "hardliners." Wow, I sure hope the pragmatists win.

If there is a villain, we are told it is the smaller Islamic Jihad, Army of Islam, al-Qaida or others "seeking to capitalize on the unrest between Palestinian political parties and turn Gaza into a radical Islamic state."

Hamas's own goal is now attributed instead to marginal third parties who are supposedly using the Fatah-Hamas conflict for this purpose. It is bad enough to cope with the concept that Fatah are the good guys and Hamas the bad ones. Now this is being taken one step further, with Hamas as the moderates trying to hold off the real radical Islamists.
The July 13 Los Angeles Times article is just but one example of the new good guy-bad guy dichotomy, in which Hamas, incredibly, has become the good guy.
Posted by TS at 02:46 AM | Comments (0)
BBC Refuses to Remove Anti-Semitic Posting
The Jerusalem Post reports:
The BBC is refusing to remove a provocative and anti-Semitic message posted on one of its message boards despite a barrage of complaints.

The message was posted on the BBC Radio Web site message board following a discussion about a television program on anti-Semitism that screened on the UK's Channel Four network last week.

The offensive message, left by someone using the alias "Iron Naz," reads: "Zionism is a racist ideology where jews [sic] are given supremacy over all other races and faiths. This is found in the Talmud. There is a law called Baba Mezia which allows jews to lie as long as its to non-jews. Many pro jewish supporters will cringe at this being exposed because they know it exists, yet they keep quiet about it, hey frip, jla and co [the aliases of other people taking part in the discussion]. The Law of Baba Mezia!! Tsk tsk tsk! It's in the Talmud." . . .

The BBC obviously no longer recognizes anti-Semitism even when it slaps it in the face," said Mark Gardiner, head of communications at the Community Security Trust (CST), an organization that ensures the safety and security of the Jewish community and monitors anti-Semitic incidents in the UK. "The BBC is a public body, funded by the British tax payer. It has legal obligations and we will pursue them."

Gardiner added: "It is bad enough that it is up to readers to police what the BBC publish on their own Web sites, but it is far sadder that this public body should actively refuse to remove the filth, and give no explanation for their actions - or perhaps the BBC agree with the essential element of the posting, that Zionism is a racist ideology where Jews are given supremacy over all other races and faiths."
Posted by TS at 02:38 AM | Comments (14)
July 16, 2007
Iran Launches English Satellite TV
The Los Angeles Times reports:
In fits and starts, Iran this month entered the business of providing 24-hour English-language satellite television news programming, competing in a field that includes BBC World, CNN International, Fox News Channel, MSNBC, Al Jazeera International and France 24.

The government aims to use Press TV to counter what it sees as a steady stream of Western propaganda against Iran as well as offer an alternative view of world news.

"We are the target of global media war, and there is hardly any media delivering on its commitment," Iranian President Mahmoud Ahmadinejad said during a July 2 ceremony marking the station's launch. "We cannot help but be attentive to the agony of our fellow human beings. Even if one day our country is not the target of a bullying power, we will not be indifferent to the world and to oppression." . . .

But the ads for upcoming documentaries show the channel's slant. They include "Back From Iraq," a series about Western correspondents who covered the war and are critical of the conflict; "America Countdown," in which Americans speak out against the Bush administration; and "AMIA," a documentary that purports to prove that Israel had a hand in the 1994 bombing of a Jewish community center in Buenos Aires that has been blamed on Iranian operatives.

Another documentary, "Land of Religions," is said to show how Iran's Muslims, Christians, Jews and Zoroastrians live peacefully side by side.
According to the Times,
Reporters refer to Israel by its name instead of calling it the "Zionist entity," as it is on Persian-language channels.
At the network's Web site today, though, Israel is the "Zionist regime." A home page news item reads:
Explosions have been reported outside the British and Zionist regime embassies in the Chilean capital of Santiago causing minor damages.
Posted by TS at 04:47 AM | Comments (1)
Jihadi Bee Replaces Farfur on Hamas TV
Farfur maybe "martyred" but his message lives on. Nahoul the Bee, Farfour's cousin, made his first appearance on Hamas' Al Aqsa TV, promising to continue in his slain cousin's path of "Islam, heroism, martyrdom, and the
mujahideen." See it at MEMRI.

Posted by TS at 03:29 AM | Comments (0)
PCHR: Hamas Attacked Reuters Journalists
Hamas has a peculiar understanding of what "treatment with dignity" entails. In the Los Angeles Times last week, Hamas spokesman Mousa Abu Mazook claimed that that under Hamas, Gaza will be a place "where all journalists . . . will be treated with dignity."
Yesterday, though, the Palestinian Center for Human Rights called for an investigation of Hamas attacks against two Reuters journalists and another from Ramattan news agency:
PCHR calls for opening an immediate investigation into attacks against 3 journalists while they were covering a demonstration organized by national factions in Khan Yunis on Thursday evening, 12 July 2007, forcing them to delete all video footages and photographs before releasing them. PCHR calls also for an investigation into violations, including beating and degrading treatment, against a number of people who were arrested following the demonstration. . .

Member of the Executive Force detained 3 journalists who were covering the demonstration and forced them to delete video footages and photographs from their cameras. The journalists are:

1) Rami Hasan Abu Shammala, a cameraman of Ramattan;
2) Ibrahim Abu Mustafa, a Reuters reporter; and
3) Bassam Mas'oud, a Reuters reported.

One of the journalists told PCHR that members of the Executive Force took them to the office of the force inside the hospital and forced them to delete video footages that showed members of the force fining into the air to disperse the demonstrations. They also warned and the threatened the journalists not to publish any of those footages.
Posted by TS at 02:47 AM | Comments (1)
July 13, 2007
Beirut Journalist Addresses "Pre-Planned Attack" Canard
The view from Lebanon of last summer's war seems to be much better than the view from the United Kingdom.
Discussing myths from the war between Hezbollah and Israel, Michael Young, the opinion editor at the Beirut's Daily Star, wrote:
A second myth ... was that the Lebanese war was a practice run for a US military campaign against Iran's nuclear facilities. This appraisal served several purposes, most importantly that it situated the Lebanese conflict in the context of a larger American and Israeli plot to change power relations in the region. There was some truth there: once the war kicked off, Washington saw a golden opportunity to weaken Hizbullah, and by extension Iran and Syria. However, there was little evidence then, or today, to indicate that Israel had launched a pre-planned attack. (emphasis added)
Quite a striking contrast to the wild assertion by UK-based National Union of Journalists delegates that the fighting amounted to a "savage, pre-planned attack on Lebanon by Israel."
You can read the rest of Young's piece here.
Posted by GI at 03:34 PM | Comments (0)
July 12, 2007
Nonviolent Temple Mount Protest Gets No Coverage
In February, Palestinians violently protested Temple Mount construction(AP)
Once again, there are concerns that construction at the Temple Mount, known to Muslims as the Noble Sanctuary, will damage archeological remains. But, don't expect an international uproar or intensive media coverage like back in February, when Israel then began work on a new bridge to the Temple Mount.
Why? Because in February Israel was the perceived violator, and Arabs in Israel and abroad responded violently. Now,the Muslim Waqf is carrying out a construction project and the concerned Israeli archeologists and others are protesting, but without violence.
Instead, the Committee for the Prevention of Destruction of Antiquities on the Temple Mount merely peacefully voiced its objection to the Waqf's digging of a ditch on the northern side, which is being carried out "without real, professional and careful archaeological supervision involving meticulous documentation."
So far, predictably, no Western media outlets have picked up on the Waqf's latest recklessness with archeological treasures. Their lack of interest in this topic is long established.
Posted by TS at 02:54 AM | Comments (0)
PFLP Leader: Arafat Died of AIDS
Ahmad Jibril, Secretary-General of the PFLP General Command, says that he was told by Mahmoud Abbas' team that Arafat died from AIDS, records MEMRI's blog:
When Abu Mazen came to Damascus with his team, I asked them: "What happened to the investigation into the death of Abu Ammar [Arafat]? The Israelis killed him. He was my colleague ever since 1965 and used to sleep at my home. He and I followed the same path." Is it conceivable that when Rafiq Al-Hariri was killed, all hell broke loose, even though he was just a merchant in Saudi Arabia, who later entered politics, whereas the death of Yasser Arafat, who for 40 years had been carrying his gun from one place to another, is not investigated? Is this conceivable? They were silent, and then one of them said to me: "To be honest, the French gave us the medical report that stated that the cause of Abu Ammar's death was AIDS." I am not saying this, they did. Now they pretend that they miss Yasser Arafat, and complain that [Hamas] entered his house in [Gaza] and so on... I say to every honorable member of the Fatah movement that he should be happy that we got rid of the plague, which had been imposed upon them and upon the Palestinian people. The Fatah movement now has an opportunity to renew itself.
Maybe it's time for the New York Times to revisit this story?
Posted by TS at 01:16 AM | Comments (0)
July 11, 2007
NUJ Discards Boycott of Israel
The UK's National Union of Journalists has voted to "take no further action" on the proposed boycott of Israel that was passed at its annual delegates meeting in April. As an article in the Guardian on July 10 explains, the motion that passed in April recommended a boycott to the Trades Union Congress, who have rejected it.
The article also provides a porthole into the political manuevering within the NUJ. The vote to reject the boycott call was passed by the executive committee of the union, who nevertheless reaffirmed the authority of the delegates to pass such a motion. The new motion to take no further action on the boycott also asserts clear that the union is not anti-Semitic or racist.
Posted by SS at 09:43 AM | Comments (1)
July 08, 2007
Credibility Still for Peace Now?
Dror Etkes (mis)leads the way
Dror Etkes, one of Peace Now's "settlement experts," doesn't have a good track record when it comes to the facts. In February, he falsely claimed that illegal Palestinian construction "is undertaken by private individuals in all cases;" that illegal Palestinian building merely serves families in need and serves no political purpose; that "Most of the Palestinian illegal construction is undertaken on their own private land," and that the Arab population in eastern Jerusalem has no right to vote in municipal elections. (This last claim is contradicted by Peace Now's own documents.)
And in October 2006, Etkes' Peace Now falsely reported that 86.4 percent of Ma'aleh Adumim land is privately owned by Palestinians -- an error of 15,900 percent!
All of which makes us scratch our head in response to the New York Times latest report yesterday on Peace Now's "findings."
Just how many lies to you have to tell in order for the Times to no longer consider you a credible source worthy of coverage? Saeb Erekat, care to take a shot at that one?
Posted by TS at 07:20 AM | Comments (3)
The Price Tag for Alan Johnston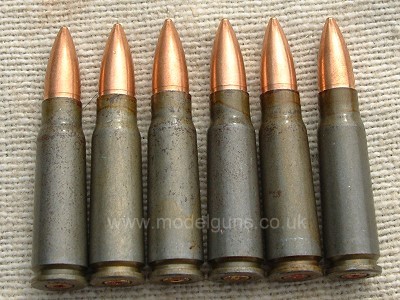 MEMRI's blog picks up on an Al-Hayat Al-Jadida report which states:
Sources close to Jaysh Al-Islam have revealed that the organization received $5 million and a million Kalashnikov rifle bullets in a deal for the release of BBC correspondent Alan Johnston.

According to Palestinian sources, Jaysh Al-Islam commander Mumtaz Daghmoush received a guarantee from Hamas that he would not stand trial for crimes he was suspected of carrying out, and that Hamas would release Jaysh Al-Islam's spokesman, whom it was holding.

Further, Hamas and Jaysh Al-Islam agreed not to reveal which operations they had carried out jointly.

Dismissed Palestinian prime minister Isma'il Haniya denied that there had been a deal or preconditions in the matter of Johnston's release.
(Hat tip: Little Green Footballs)

Posted by TS at 06:58 AM | Comments (1)
After Seven Good Years, A NY Times Relapse on 242
Roger Cohen's feature today on Tzipi Livni errs on UN resolutions
In 2000, the New York Times was on a roll -- misreporting, and correcting, UN resolutions on Israel's boundaries three times in three months. A Sept. 8, 2000 correction, for example, stated:
While Security Council Resolution 242, passed after the 1967 Middle East War, calls for Israel's armed forces to withdraw "from territories occupied in the recent conflict," no resolution calls for Israeli withdrawal from all territory, including East Jerusalem, occupied in the war.
That series of corrections ensured that for almost seven years the paper of record did not repeat the error. Until today, that is. Today's New York Times Magazine contains a lengthy feature by Roger Cohen on Tzipi Livni, which errs:
Livni brought out a map to make her point that a return to the precise 1967 lines -- as UN resolutions and the Arab peace plan reiterated this year in Riyadh demand -- was impractical.
CAMERA has contacted editors. Stay tuned for a correction. Let's hope that after seven good years, this is not the beginning of seven bad years.
UPDATE: Mediacrity does a fine job of fisking the entire feature.
Posted by TS at 05:09 AM | Comments (0)
Another Day, Another Hamas Threat
This photo, reportedly of a Fatah's man's wounded legs following Hamas torture, is the center of the latest tension between Hamas and Ma'an News Agency/Ma'an Photo Archives
Once again, Hamas has reportedly threatened Ma'an News Agency:
Last week, the chief editor of Ma'an News Agency received direct threats on his mobile telephone from Hamas spokesperson, Fawzi Barhoum, who demanded that Ma'an avoid criticizing the Hamas movement. He threatened that, if Ma'an does not stop criticizing the Hamas movement, they will embark on a campaign of defamation against our news agency, and accuse it of reporting false news and of antagonizing the Hamas movement.
Posted by TS at 03:24 AM | Comments (1)
July 05, 2007
Incitement in Hamas Summer Camp Bothers Some Palestinians
The Jerusalem Post's Khaled Abu Toameh reports that
Some Palestinian parents in the Gaza Strip are up in arms over Hamas summer camps which are being used to train children on the use of weapons and other military equipment.
The article points out that although Fatah itself has used summer camps for inciting against Israel and the US, the organization is not happy to be on the receiving end of such incitement:
A statement issued by Fatah accused Hamas of "kidnapping" and "brainwashing" the children.

"Hamas is helping create a culture of hatred and vengeance," the statement charged. "They are killing the innocence of children by forcing them to undergo military training and teaching them hatred. They want to use these children to fight their own people in the future.
You can read the article here.
The indoctrination of Palestinian youth is nothing new, though. A July 2005 report in the San Francisco Chronicle, for example, noted that children in Hamas camp were taught songs "urging them to 'kill Zionists wherever they are, in the name of God.'"
And in March of this year, a Palestinian academic admitted that "A whole generation was raised on the denial of the 'other' and erasing him completely, and to the possibility of killing him without any restraint or problem."
Posted by GI at 11:26 AM | Comments (0)
July 04, 2007
BBC Journalist Alan Johnston Freed
Johnston after his release
After almost 4 months of captivity, Alan Johnston was freed last night in a murky deal between Hamas and the Army of Islam who held him. Johnston describes his experience as terrifying, most of the time spent by himself in a darkened room, his life repeatedly threatened. His release is being greeted with relief.
A Hamas spokesman states they will not arrest the kidnappers, dismantle or disarm the group. An Army of Islam spokesman asserts they will be working again with Hamas (with whom they cooperated to kidnap Gilad Shalit).
All this raises the question--did the Army of Islam ever really have a falling out with Hamas? Or was Johnson's kidnapping and subsequent "rescue mission" indeed coordinated with Hamas?
Posted by RH at 10:57 AM | Comments (0)
July 02, 2007
Report: Gaza Journalist Seeks Asylum
Alan Johnston is not the only journalist in danger in the Gaza Strip. AP reports today:
OSLO - A TV journalist who worked for the Al-Arabiya network in the Gaza Strip is seeking asylum in Norway, saying his family was threatened, Norwegian state broadcaster NRK reported.

We came to Norway because I, my wife and children received death threats, and we decided to leave Gaza, where I could not continue as a free-speaking journalist, Saif el-Deen Shahin was quoted as saying in a report on NRK's Web site.

Norway's Foreign Ministry could not confirm yesterday that Shahin had applied for asylum.

Hamas had accused Al-Arabiya of bias in favor of its rival, Fatah, in the months leading up to its takeover of Gaza.

Shahin said only about 10 percent of journalists in Gaza dare to carry out their profession. The rest have stopped working because of pressure and fears for their lives, Shahin was quoted as saying in the report posted Thursday.

The report said Shahin was beaten up and threatened after describing the kidnappers of BBC reporter Alan Johnston as criminals.
Posted by TS at 07:27 AM | Comments (0)
Spokesman of Group Holding Johnston Arrested
Alan Johnston has been captive for more than three months
The Associated Press reports that Hamas arrested the spokesman for Army of Islam, the group which kidnapped BBC's Alan Johnston:
Hamas on Monday arrested the spokesman of a militant group holding British correspondent Alan Johnston, a move that could give it a bargaining chip to secure the Briton's release.

However, a Hamas spokesman denied any link between the arrest of the Army of Islam spokesman and efforts to free Johnston. Abu Khatab al-Maqdisi, he said, was arrested in a gunbattle.

Hamas has demanded that the Army of Islam, led by a violent Gaza clan, free Johnston, who was kidnapped on a Gaza City street on March 12.
Posted by TS at 07:17 AM | Comments (0)