« Twenty Tons of Explosives Smuggled to Gaza | Main | A Dose of Fact-Checking »
October 15, 2006
CAIR For the Facts?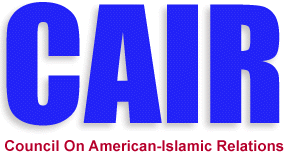 "CAIR: Islamists Fooling the Establishment," was the name of the Spring 2006 Middle East Quarterly article on the Council on American-Islamic Relations. For a fine example of CAIR fooling the establishment, see Dave McKibben's article Friday in the Los Angeles Times.
McKibben writes:
[Former state Republican Party Chairman Shawn] Steel said he considered CAIR an extremist group. The largest Muslim civil rights group in the country, CAIR is widely viewed as mainstream and helps the FBI in combating terrorism. In enjoys the political support of figures such as Orange County Sheriff Michael S. Carona.
Maybe that's because CAIR has been busy fooling the establishment. How else to explain the "mainstream" label, despite the fact that "at least five of its employees and board members have been arrested, convicted, deported, or otherwise linked to terrorism-related charges and activities," as MEQ reported.
We are at a loss to explain McKibben's assertion that CAIR "helps the FBI in combating terrorism." Read MEQ to see how the organization impedes counterterrorism.
Posted by TS at October 15, 2006 07:45 AM
Comments
Guidelines for posting
This is a moderated blog. We will not post comments that include racism, bigotry, threats, or factually inaccurate material.
Post a comment