« Eye-Catching Ha'aretz Headline Assumes Guilt | Main | The Haniyeh Pattern »
March 26, 2006
Terrorist TV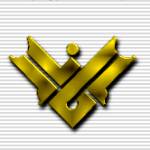 Al Manar TV logo
On Thursday, the U.S. Department of the Treasury designated the Hezbollah operated al Manar television satellite network as a specially designated global terrorist entity. A press release states:
Al Manar has employed multiple Hizballah members. One al Manar employee engaged in pre-operational surveillance for Hizballah operations under cover of employment by al Manar.

Al Manar and al Nour have supported fundraising and recruitment efforts by Hizballah. Al Manar raised funds for Hizballah through advertisements broadcast on the network and an accompanying website that requested donations for the terrorist organization. As recently as late 2005, Hizballah-affiliated charities aired commercials on al Manar, providing contact information and bank account numbers for donations. Moreover, Hizballah Secretary General Nasrallah publicized an invitation for all Lebanese citizens to volunteer for Hizballah military training on al Manar and al Nour.

In addition to supporting Hizballah, al Manar has also provided support to other designated Palestinian terrorist organizations, including the Palestinian Islamic Jihad (PIJ) and al Aqsa Martyrs Brigade, notably transferring tens of thousands of dollars for a PIJ-controlled charity. PIJ is listed as a Specially Designated Global Terrorist and a Foreign Terrorist Organization by the U.S. Government, and is also named on the European Union's list of terrorist entities.

Hizballah Secretary General Hasan Nasrallah, along with Hizballah's Executive Council, managed and oversaw the budgets of al Manar and al Nour. . .

Today's action prohibits transactions between U.S. persons and the designated entities and also freezes any assets they may have under U.S. jurisdiction.
Posted by TS at March 26, 2006 04:29 AM
Comments
Guidelines for posting
This is a moderated blog. We will not post comments that include racism, bigotry, threats, or factually inaccurate material.
Post a comment