« No Challenge to Rami Khouri | Main | Atlantic Monthly Article on Checkpoints is Fair »
February 14, 2006
The Washington Post Against Itself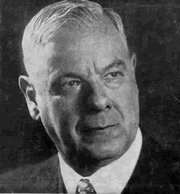 The Washington Post's moral clarity in addressing apartheid racism fades when examining Hamas's position.
(Pictured: former apartheid Prime Minister Verwoerd and Hamas leader Mahmoud Zahar)
Does The Washington Post have one standard for apartheid racism and another for Hamas's racism?
Back in 1982, The Post's then-editorial page editor, Meg Greenfield, wrote:

The argument is that the apartheid system, whatever its inequities, is for the present, anyway, a safeguard aganist the violence, anarchy and social and economic catstrophe just waiting to happen here. From which it follows that this system may be disassembled only very gradually and as the possibility of a healthier social order is developed to take its place. But this is an inverstion of the truth. The apartheid system is not a temporary solution. It is the problem. It is not a defense against danger. It is a source and endless inflamer of the danger. (South Africa: Worse Than You Think; Apartheid Is Taking Its Supporters Over a Cliff," Nov. 14, 1982)
Fast-forward 23 years to the Post's January 22 editorial, "Palestinians risky election." It concludes that the Bush administration "must hope that Hamas eventually will embrace democracy as the sole means of advancing its agenda, rather than as a mere tool to prevent its own disarmament or any Palestinian concessions to Israel .... [but] Whether or not that happens, a Palestinian Authority backed by Hamas may be able to restore a semblance of order to Gaza. In the dismal present circumstances, that would be a step forward."
The possibility that Hamas might "restore a semblance of order to Gaza" closely parallels the argument then made for tolerating apartheid, which the late Meg Greenfield exposed. Apartheid temporarily repressed potential disorder that its own inequities, based on institutionalized racial discrimination, sowed. Similarly, disorder and dismal circumstances epitomize the Gaza Strip today not only due to the corruption of the Fatah-dominated PA, which Hamas said it would change, but also to Hamas-led terrorism. Remorseless anti-Israel violence, in the name of an Islamic movement slandering Jews as "sons of monkeys and pigs," helped abort Oslo peace process hopes for coexistence and prosperity.
South African apartheid saw blacks as inferiors requiring tight control. Hamas' anti-Zionist, antisemitic charter insists that Jews are evil, grasping enemies of humanity, legitimate targets for murder and not entitled to a state.
Greenfield asserted that apartheid should not be tolerated, even in the short-run, as a lesser of other, anticipated evils. But The Post's editorial advises tolerating, if not rewarding Hamas because it might help clean up the mess it greatly contributed to making.
For a full analysis of the editorial, "Palestinians risky election" including its other instances of factual amnesia and illogic, click here. Meanwhile, Post editorials on Arab-Israeli topics would benefit from a dose of Greenfield's moral clarity.
Posted by ER at February 14, 2006 01:59 PM
Comments
Guidelines for posting
This is a moderated blog. We will not post comments that include racism, bigotry, threats, or factually inaccurate material.
Post a comment