« Dvorkin's Conflict of Interest | Main | AFP Whitewashes Palestinian Terror Groups »
May 31, 2005
Calls to Sack Israeli Anchorman
Israel's veteran anchorman, Chaim Yavin of IBA's Channel 1, has sparked a controversy in Israel over his five-part series, "Land of the Settlers," which lashes out at settlers and Israel's settlement policy. Filming the series by himself with a hand-held video camera, Yavin apparently used his celebrity as "Mr. TV" to market a personal attack on settlements. His own Channel 1 refused to broadcast the series (it will be broadcast on another station starting tonight, Tuesday, May 31.)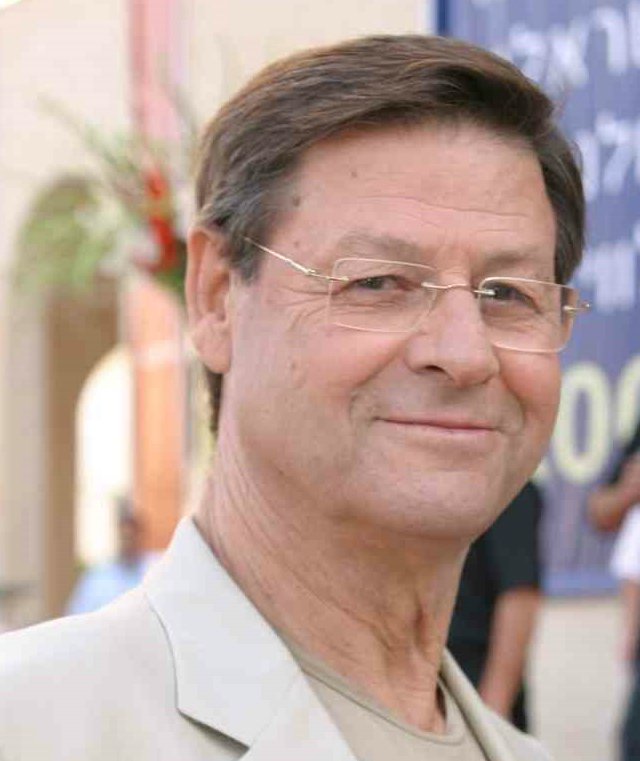 Chaim Yavin, at center of controversy
Today's New York Times provided what could essentially be described as a promo for Yavin's series in an article entitled "Israel's 'Mr. TV' Faults Settlements in Documentary."
"Since 1967, we have been brutal conquerors, occupiers, suppressing another people," he says in the documentary, "Yoman Masa,"' ("Diary of a Journey"), which he filmed by himself, with a hand-held video camera and without a crew, in the West Bank and Gaza Strip over the last two and a half years.

He speaks to settlers, Palestinians and soldiers. While Israel is planning to pull its 9,000 settlers out of Gaza this summer, Mr. Yavin sees no end to the Israeli occupation of the West Bank, where more than 230,000 Israelis live beyond the 1967 boundary lines, plus 200,000 or so in East Jerusalem, annexed by Israel after that lightning war, in which he fought.

Talking of the missed chances of many governments, both Labor and Likud, to end or reduce the steady occupation of the West Bank, Mr. Yavin says astringently: "This merrymaking will never be stopped."
And on and on. The nearly 1000-word article is made up Yavin's quotes, but no critic of Yavin nor any settler representative is quoted. And not mentioned in the Times is the fact that settlers are now demanding that the Israel Broadcasting Authority (IBA) fire Mr. Yavin.
Settler council leader Benzi Lieberman appealed Monday to temporary Israel Broadcasting Authority director Yair Aloni to terminate Chaim Yavin's role as a Channel 1 newscaster, charging that Yavin's "Land of the Settlers" five-part documentary which debuts Tuesday on Channel 2 constitutes a "one-sided," negative portrayal of the settlers bound to create widespread antagonism in the viewing public.

"To preserve public faith in Channel 1's news coverage, we demand that Mr. Yavin immediately cease to present the Mabat news program," Lieberman wrote.

"Even if his opinions and the manner in which he presents them may be considered legitimate, his continued serving in the objective newscaster's position constitutes a blow to media ethics and professional integrity," he added.
Why did the Times quote Yavin at length spouting his anti-settlement views, without quoting his detractors?
Posted by RH at May 31, 2005 03:52 PM