« Again, NY Times Silent on Islamic Jihad Terror Designation | Main | AP Distorts: Bethlehem 'Almost Completely Surrounded' »
December 10, 2019
Variety Redraws Israel's Map
"Variety is the most authoritative and trusted source of entertainment business news," boasts its web site but readers should not have any expectations about the accuracy of its geopolitical coverage. A May 2019 movie review which just came to our attention erroneously placed the northern Israeli city of Nazareth in "Palestine."
Asserting that movie director Elia Suleiman, "the eternal observer, trusts his audience to know the facts," Variety's Jay Weissberg gets the facts wrong, erroneously reporting: "'Heaven' begins in Palestine -- Nazareth, to be precise . . . " ("Film Review: 'It Must Be Heaven,'" May 24, 2019).

Nazareth is a city in northern Israel, within the undisputed pre-1967 boundaries of the country. It is not in "Palestine," the West Bank or the occupied territories, as this United Nations map makes clear.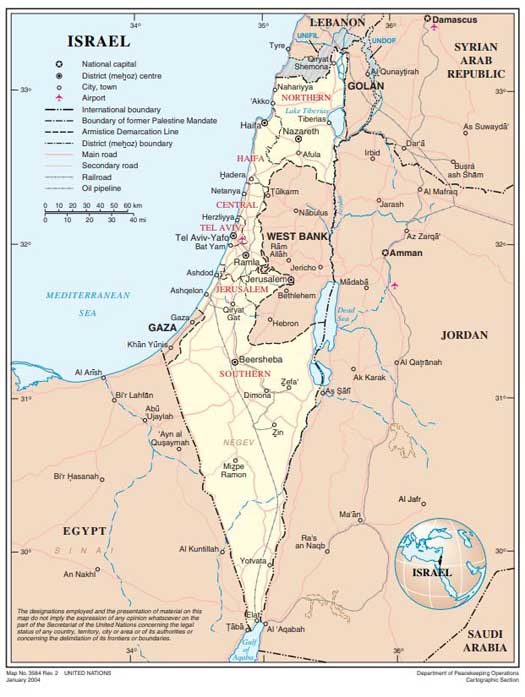 Hat tip: Tomer Ilan
Posted by TS at December 10, 2019 04:12 AM
Comments
Guidelines for posting
This is a moderated blog. We will not post comments that include racism, bigotry, threats, or factually inaccurate material.
Post a comment