« October 2019 | Main | December 2019 »
November 13, 2019
Again, NY Times Silent on Islamic Jihad Terror Designation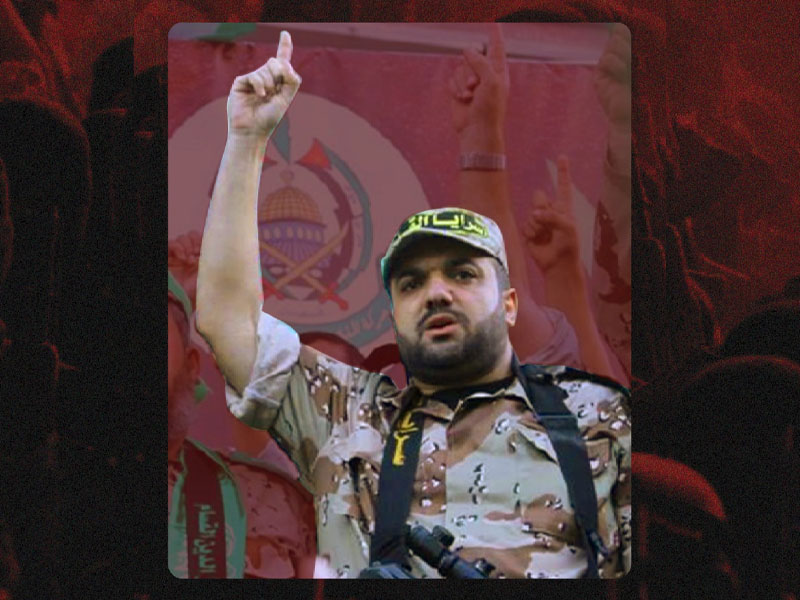 As we noted yesterday, the New York Times chose to remove the word "terror" from its article about fighting between Palestinian Islamic Jihad and Israel. While early versions of the story informed readers that Islamic Jihad is recognized internationally as a terrorist group, that information was scrubbed from the article shortly after 9am in New York.
Today's follow-up story on the fighting, too, neglects to tell readers of Islamic Jihad's terror designation. In fact, it's been over six months since the paper informed readers that the group is listed as a terror organization.
CAMERA's article yesterday pointed out that the Times repeatedly used the T-word after the U.S. operation that lead to the death of ISIS leader Abu Bakr al Baghdadi. But we don't have to look even that far back. Today and yesterday, on the very days the newspaper avoided noting — made edits to avoid noting — Islamic Jihad's terror designation, it did see fit to inform readers that, e.g.,
• "Turkey regards the Syrian Kurdish militia [SDF] as a terrorist organization";
• and that "Turkey also considers the Islamic State a terrorist organization";
• and that the Chinese government claims Hong Kong protesters are engaged in "brazen terrorism";
• and that ISIS is a "terror group."
So why weren't readers informed that Islamic Jihad is considered a terrorist group by the US, EU, Canada, UK, Australia, New Zealand and others? Is it somehow less important to share fundamental context about an organization that targets Jewish-Israeli civilians?
Posted by gi at 03:39 PM | Comments (0)
November 05, 2019
Reuters Errs on Administrative Detention For 'Anti-Israel Activity'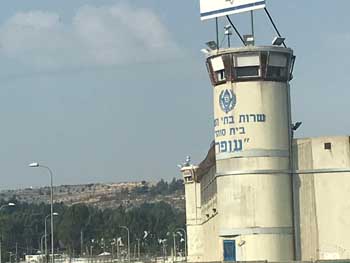 The Ofer Prison, near Ramallah (Photo by Tamar Sternthal)
A Reuters article today egregiously misrepresents administrative detention, erroneously asserting that it is mainly applied to "Palestinians suspected of anti-Israeli activities," when in fact the Israeli practice applies in cases of suspected security offenses. The Nov 4. article ("Jordan says two citizens held in Israel to return 'before the end of the week'") errs:
Israel mainly uses "administrative detention", or imprisonment without trial, against Palestinians suspected of anti-Israeli activities. (Emphasis added.)
The identical error also appears in this earlier Oct. 29 article.
Israel does not mainly use administrative detention against Palestinians suspected of "anti-Israeli activities" generally. Rather, the measure may only be applied in cases of suspicion regarding security-related offenses.
Thus, B'Tselem, an NGO highly critical of Israeli government policies and activity in the West Bank, explains:
In the West Bank (not including East Jerusalem), administrative detention is carried out under the Order regarding Security Provisions. The order empowers the military commander of the West Bank, or another commander to whom the power has been delegated, to place individuals in administrative detention for up to six months at a time, if the commander has "reasonable grounds to believe that reasons of regional security or public security require that a certain person be held in detention".
The Associated Press, another leading wire service, accurately described administrative detention yesterday, stating that the two Jordanian citizens to be released later this week
are being held in administrative detention, an Israeli policy that allows for open-ended detentions without filing charges against people suspected of security offenses.
CAMERA has contacted Reuters to request a clarification. Stay tuned for an update.

Posted by TS at 07:38 AM | Comments (0)