« Diminishing Morale and Dissension Within Hezbollah | Main | Where's the Coverage? Iran Calls for Palestinian Terrorist Attacks »
February 23, 2017
NY Times: Hamas Seeking to Put Off War, Israelis Itching for Conflict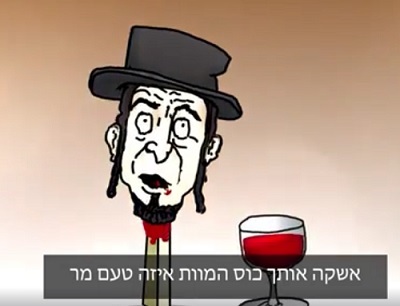 There's a peculiar juxtaposition in yesterday's front page New York Times story, contrasting how Israel and Hamas supposedly view the possibility of renewed confrontation. The insinuation seems to be that Israelis are seeking war, while Hamas is seeking to put it off.
Here's what the story says is happening "on the Israeli side":
On the Israeli side, the political right talks of a new war in the spring over Hamas's rearming and expresses a desire to inflict a decisive blow. …
Sounds like they're chomping at the bit.
Then there's Hamas. The piece does note that the group's new leader is "hard-line," and that weapons are "presumably" being constructed in, and smuggled into, the Gaza Strip. But regarding attitudes toward renewed fighting, we're told that its leaders are seeking to "put off as long as possible what they see as the next inevitable war":


Leaders of Hamas, considered a terrorist group by the United States and by many other countries, do not have the same backing from the West. Interviews with political and business leaders, academics and ordinary people can divine only a basic strategy: improve the lives of frustrated residents as its leaders put off as long as possible what they see as the next inevitable war, then fight when it happens. (Life could be better, Hamas's critics contend, if the group spent less on war preparations.)
So Hamas leaders want to avoid war, readers are led to believe, but are resigned to the fact that Israel will force it upon them — never mind that Gaza's major wars tend to begin with Hamas rocket barrages or cross-border kidnapping attacks against Israelis.

In unrelated news, Hamas recently released a Hebrew-language music video about launching a war and killing Jews.
The video, at least, isn't shy about predicting that the hypothetical next war will begin with Hamas firing rockets at Israel. The opening line of the song, sung over animated images of a Hamas rocket attack, says, "For my Zionist enemy I've prepared all kinds of rockets that reach where he lives," and that "he will die if he doesn't immediately leave my land."
Other images include Jews being sliced in half by rockets and a severed Haredi head being impaled on a sword.
Check out the full video here.

Posted by at February 23, 2017 03:09 PM
Comments
In WW2, the Times covered up the genocide the Nazis were committing against the Jews.
Great video about this.
Downplaying the Holocaust -- Sulzberger & NY Times by Anna Blech
https://www.youtube.com/watch?v=Q2PQCNQH2lY&t=2s
When it came to the Babi Yar massacre in 1941 in Ukraine, the NY Times wrote that 30,000 Russians and Ukrainians were killed.
The NY Times didn't even mention that all the victims in Babi Yar were Jews.
The NY Times opposed the U.S recognizing Israel in 48.
The NY Times opposed Israel bombing Iraq's nuclear facility in 81.
In 2014 Roger Cohen of the Times basically comes out and says Israel should do nothing while Hamas fires hundreds of rockets at Israeli civilians.
Good response to Roger Cohen
http://www.adl.org/press-center/c/ny-times-3.html?referrer=https://www.google.com/#.WLgI8_krLIV
Posted by: Barry Meridian at March 2, 2017 06:59 AM
Guidelines for posting
This is a moderated blog. We will not post comments that include racism, bigotry, threats, or factually inaccurate material.
Post a comment