« July 2016 | Main | September 2016 »
August 31, 2016
Touro Institute on Human Rights and the Holocaust: UN Hosts anti-Semitic, anti-Israel Hate Groups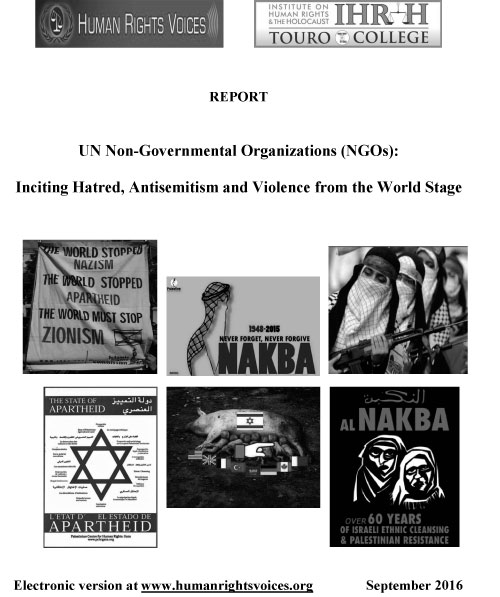 A shocking new report by Prof. Anne Bayefsky and Sarah Willig of Human Rights Voices and the Touro Institute for Human Rights and the Holocaust exposes how blatant antisemitism and incitement to violence is being spread at the United Nations by UN-accredited non-governmental organizations (NGOs).
According to the authors:
The UN is enabling these groups to spread hatred, encourage terrorism, and promote the destruction of the Jewish state from the world stage.

Democratic states, led by the United States, control the purse strings of the United Nations either from within the UN bureaucracy or through domestic policy. Getting serious about combating gross intolerance and violent extremism means putting an immediate stop to the use and abuse of the United Nations to broadcast and support antisemitism and bigotry and the lethal consequences.
For the full report click here.
Posted by AS at 11:44 PM | Comments (0)
The Intensifying War in Syria - How is the Media Covering It?
The Daily Mail on Aug. 30, 2016 carried a large detailed expose of Iran's "covert war" in Syria.
The article describes a not so hidden escalation of Iranian involvement in Syria. According to the Daily Mail, Iran now directly commands 60,000 Shia troops from its headquarters in Damascus. In addition, the dwindling Syrian army still possesses 50,000 troops.
The article also calculates that Iran has spent $100 billion in the Syrian war since 2011. This is considerably higher than Western estimates of $15 billion.
The Daily Mail piece comes on top of significant recent developments. Fighting in Syria's largest city, Aleppo, continues. In the north,Turkey has launched ground operations against the Kurds. Turkey's actions pits it against the United States, which now supports the Kurds. This despite the fact that both the United States and Turkey are NATO members.
It was recently reported that Russia has also begun to send in ground troops.
In the Southwest front, a realignment is underway, where American-backed "moderate" insurgents have joined with ISIS fighters in an offensive against Syrian and Shiite forces.
There are no accurate casualty figures, but the reporting points to an intensification of the fighting.
Coverage of the war has suffered because it is such a dangerous place journalists don't dare to venture there anymore. The Internet site, Syria Deeply, has a piece on this problem of coverage noting that there are fewer journalist deaths in Syria recently because there aren't many left. An Internet site, SyriaDirect, provides human interest stories. These and other websites provide more continuous and expansive coverage than the traditional mainstream news sources.
There are websites that focus on specific groups. The Kurds have several internet newspapers following events and life in Kurdistan.
It would be interesting to find out what Americans know about the conflict in Syria. A Gallup poll in February, 2016 found that 80 percent of Americans view Syria unfavorably. But what does that even mean? Syria is a fractured country. Americans were evenly divided on what to do. A third favored increased involvement, a third favored less involvement and a third thought American involvement was just right.
Posted by SS at 12:25 PM | Comments (0)
August 26, 2016
USA Today Report Shines Light on Terrorist Motivations, Israeli Responses

In only 487-words, a USA Today report ("Attack lull ends as Israeli is stabbed by Palestinian,� Aug. 12, 2016) on a Palestinian terrorist attack in Jerusalem provided readers with information frequently omitted by major U.S. news media outlets. Although the article initially erred by claiming that an Aug. 11, 2016 terror attack was "the first such attack after a five-week lull,� it nonetheless offered some valuable reporting and insights.
As CAMERA has noted ("After CAMERA Contacts about Error, USA Today Corrects on Palestinian Terror 'Lull,'� Aug. 26, 2016), the August 11 assault was, in fact, not "the first such attack� since July 1, 2016. Other incidents were detailed by, among others, Israel's Foreign Ministry. Following contact from CAMERA, Today editors commendably issued a correction.
The rest of the article, however, was informative and offered details seldom found elsewhere.
Rubin highlighted Israel's strategy in confronting the so-called "stabbing intifada� in which Palestinian Arabs have, since September 2015, attacked Israelis with rocks, knives, vehicles, and guns, among other weapons. Rubin pointed out that "Israel has tamped down attacks by retaliating against the assailants' families rather than cracking down on all Palestinians and provoking a widespread push for new violence against Israelis, according to security analysts.�
By contrast, some news media have inaccurately depicted Israeli counterterror responses as both indiscriminate and disproportionate (see, for example "Ha'aretz Validates Bernie with Bad Information,� CAMERA, April 18, 2016).
New Israeli counterterror methods are detailed in the Today article. For example, the report noted that Israeli authorities have "developed online algorithms to identify and take down online posts that incite assaults…. [and] other ministries have worked on a system to find potential attackers based on their online comments in support of violence and a desire to avenge the death of a relative by Israeli forces.�
Despite the terrorist attacks, Rubin pointed out that the Jewish state "has been letting more Palestinian workers into the country and is planning to distribute thousands of work permits in the near future, a move intended to spare the wider Palestinian community punishments for the acts of a few.�
Unlike some prior reports on the stabbing intifada, the USA Today article highlighted a key cause behind it: the al-Aqsa libel. Rubin stated that the assaults and murders were "prompted by false rumors that Israel would take control of the sacred Al-Aqsa Mosque in Jerusalem.� Indeed, as CAMERA noted at the time ("Incitement over Temple Mount Leads to Palestinian Violence, Again,� Sept. 16, 2015), Palestinian leadership have repeatedly echoed an old libel which claimed that Jews held designs to "rid� Jerusalem of the al-Aqsa mosque, located on Judaism's holiest site, Temple Mount. As in previous instances, for example 1929, 1996 and 2000, Palestinian officials and media used that libel to encourage anti-Jewish violence.
The USA Today report, despite an initial error, gave readers insights into both a motivating factor behind Palestinian terror attacks and how Israel is responding to the violence. Shira Rubin's article can be found here.
Posted by SD at 02:10 PM | Comments (1)
August 25, 2016
Palestinian Journalists Targeted by Hamas and Palestinian Authority, Media Silent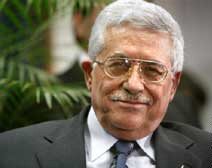 PA President Mahmoud Abbas

Palestinian journalists are being targeted by Palestinian officials ahead of local and municipal elections in the West Bank (Judea and Samaria) and the Gaza Strip scheduled for Oct. 8, 2016. Yet, the crackdown on Palestinian reporters by Hamas, the U.S.-designated terror group that rules the Gaza Strip, and the Palestinian Authority (PA), which governs the West Bank, has been largely ignored by U.S. news media outlets.
Writing in the Gatestone Institute, Israeli Arab journalist Khaled Abu Toameh detailed "repressive measures against Palestinian journalists� by Hamas and the PA ("Hamas, Palestinian Authority Target Journalists Ahead of Election,� Aug. 23, 2016).
Toameh highlighted the Aug. 18, 2016 arrest by Hamas of a Gazan journalist named Ahmed Said. Said runs a radio program called Sawt Al Sha'ab (Voice of the People). Palestinian Arabs routinely call Said's show and vent about problems in the Gaza Strip.
Before Said was detained, Toameh noted that the radio host "had phone the spokesman of the Hamas police force, Ayman Al Batnihi, to discuss the recent rise in cases of homicides in the Gaza Strip.� In response, al Batnihi reportedly threatened Said, telling him, "You are causing us a lot of problems and inciting people. I know how to deal with people. You need to be hanged.�
Another Palestinian Arab reporter who has reported on problems in the Gaza Strip, Abu Awwad, also was arrested by Hamas shortly before Said.
Toameh pointed out in his article: "Both journalists made the mistake of reporting on the suffering of Palestinians living under Hamas rule. These are not the kind of stories that Hamas wishes to see ahead of the local and municipal elections.�
Hamas is not the only Palestinian group to attack the press ahead of the October elections.
PA security forces detained Mohamed Abu Khabisah, a journalist for Anadolu, a Turkish news agency. Like Said and Awwad, his personal computer was seized. According to Toameh, Khabisah "was apparently arrested for reporting about financial corruption in the Palestinian Authority's official news agency, Wafa.� This made him "the sixth journalist to be arrested by the PA since the decision to hold local and municipal elections was taken two months ago.�
As CAMERA noted in a recent Washington Times Op-Ed ("When 'journalists' kill journalists,� April 22, 2016), terrorist groups and authoritarian regimes often use intimidation to exploit and manipulate the press. Yet, the constraints imposed by terrorists and despotic governments often go unmentioned in media coverage.
Indeed, as Toameh pointed out, foreign journalists have chosen "not to report about the campaign of intimidation facing their Palestinian colleagues.� Instead, some in the media—while ignoring abuses by Hamas and the PA—have accused Israel of "crushing� its own free press (see, for example "Jumbled, Incoherent NYT Op-Ed Slams Netanyahu,� CAMERA, Aug. 1, 2016).
It may just be that distorting the news about Israel is a much easier—and perhaps a much safer—assignment than noting how Hamas and the PA are silencing criticism.
Remarking on the methods of fascist leaders such as Adolf Hitler and Benito Mussolini, the British leader Winston Churchill noted:
"You see these dictators on their pedestals, surrounded by the bayonets of their soldiers and the truncheons of their police ... yet in their hearts there is unspoken fear. They are afraid of words and thoughts: words spoken abroad, thoughts stirring at home…terrify them.�
Both Hamas and the PA seem fearful. The press should take note.
Posted by SD at 04:37 PM | Comments (0)
ISIS Suspect Worked for ICNA

The FBI has arrested a former employee of the Islamic Circle of North America (ICNA), Erick Jamal Hendricks, for conspiring to set up a North Carolina cell for the Islamic State in Iraq and Syria (ISIS), a U.S.-designated terrorist group. ICNA—despite its radical roots as a subsidiary of the Muslim Brotherhood—is frequently treated as a credible source by some in the news media when reporting on Muslims in the United States.
According to the Charlotte Observer, Hendricks was arrested on Aug. 4, 2016 and charged with conspiracy to provide material support to a designated terrorist organization. Hendricks, an Arkansas-born convert to Islam, is alleged by federal prosecutors to have recruited ISIS sympathizers online for potential terrorist attacks in the U.S.
Hendricks has claimed that he is innocent and what is more, an opponent of radical Islam who was working as a paid informant for the FBI.
Although the Observer reported that Hendricks "had ties to a mosque in Virginia [Dar Al-Hijrah in Falls Church] that has been linked to an Islamic organization whose members have included terrorists,� the paper failed to note that Hendricks also has ties to the ICNA.

The Clarion Project, a Washington D.C.-based nonprofit organization that monitors Islamic extremism, pointed out that Hendricks "was the youth coordinator for a mosque that belongs to the 'moderate' Islamic Circle of North America.�
As CAMERA has noted (see, for example "ICNA's Selective Outrage on Bangladesh Violence,� May 17, 2016), the ICNA is a non-profit organization that claims to represent the interests of Muslims in America, specifically those from South Asia. ICNA is an offshoot of the Islamic Circle of North America, a Muslim Brotherhood spin-off. The Egyptian-based, Sunni Brotherhood seeks to spread sharia (Islamic law) globally. ICNA is part of a network of groups, including the Council on American Islamic Relations (CAIR) that stemmed from the Brotherhood's North American initiatives.
ICNA's magazines have featured interviews with terrorist leaders in Pakistan and their conferences, such as one held in December 2009, have included calls to destroy Israel.
The organization has made its own objectives clear. According to the Washington D.C.-based Investigative Project on Terrorism (IPT), a 2010 ICNA Member's Hand Book proclaimed that "the organization's ultimate goal is 'the Establishment of Islam' as the sole basis of global society and governance.�
ICNA's troubling history and objectives haven't stopped news organizations from treating them as a credible source. In one example that was detailed in a June 3, 2015 CAMERA Snapshot ("Baltimore Sun Gives Islamic Circle a Free Pass�), The Baltimore Sun quoted from ICNA representatives for a story on charitable activities, but failed to provide readers with the group's questionable history and associations. Subsequently, CAMERA provided Sun reporters and staff with a copy of The Islamic Society of North America: Active, Influential and Rooted in the Muslim Brotherhood, a Sept. 2012 CAMERA special report which included, among other things, information on the ICNA.
The Baltimore Sun did not carry the news of Hendricks' arrest. The next time a news outlet references ICNA they would do well to note it.
Posted by SD at 03:32 PM | Comments (0)
Palestinian Libels: Dumb and Dumber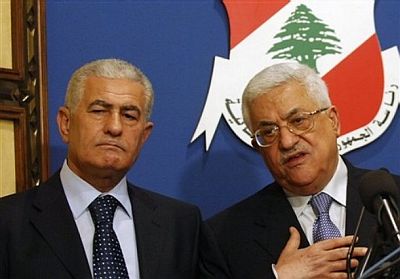 Abbas Zaki pictured with colleague Mahmoud Abbas
For years, the Palestinians, including Mahmoud Abbas' Palestinian Authority and Fatah party, have incited the Palestinian public to violence and murder by spreading libels against Israel. These libels range from old chestnuts like Israeli Jews planning to destroy Muslim holy sites, echoing the 1920's libels by Grand Mufti Haj Amin al Husseini that resulted in the gruesome massacres of Jews in Hebron and Safed, to such absurdities as Israel supplying Palestinian youth with drugs or aphrodisiac chewing gum to corrupt them.
And the libels have become increasingly absurd. Palestinian Media Watch describes the latest anti-Israel accusations by Fatah and PLO officials and they are astonishing in their stupidity. For example, in the official PA daily newspaper, Fatah Central Committee member Abbas Zaki accused Israeli dentists of injecting Palestinian terrorist Na'im Al-Shawamreh with muscular dystrophy when he was incarcerated in an Israeli prison.
Of course, anyone with a smattering of medical knowledge knows that muscular dystrophy arises from mutations in the genes that code for the protein necessary to build and repair muscles. In other words, it is an inherited disorder, not an acquired one, even though some forms of the disease manifest themselves only in adulthood. Shawamreh, whose disease manifested itself during his incarceration, died three years after his release from prison. But Zaki and his colleagues who resort to such obviously dumb libels care little about facts when it comes to defaming Israel.
Even dumber is the theory expressed on PA State TV by PLO Executive Committee member Dr. Ahmed Majdalani that Israel is distributing guns to Palestinians so that they can fight amongst themselves.
Dumbest, however, are the dupes who believe these absurdities.
Posted by rh at 12:07 PM | Comments (2)
Updated with Correction: Another Biased Headline by Reuters
Reuters has corrected the skewed headline we wrote about yesterday. See below.
Aug. 24, 2:30 PM: How does a Reuters headline describe a situation where a Palestinian stone-thrower pursued by the Israeli soldiers exits his car to stab one of the soldiers in the neck before being shot by the wounded soldier?
This sort of reporting that reverses the perpetrator and victim to whitewash Palestinian terrorism is what gives many news agencies their reputation for unprofessional, biased reporting.
CAMERA has contacted Reuters regarding the skewed headline.
UPDATE, Aug. 25
Reuters thanked CAMERA for its communication regarding the headline, apologized and corrected. Below is the corrected headline: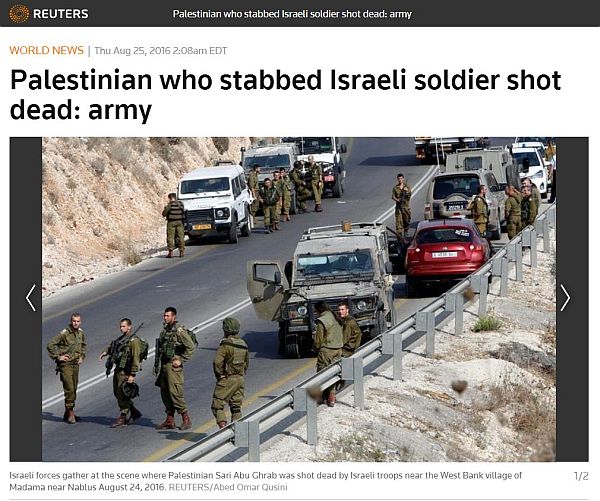 Posted by rh at 11:30 AM | Comments (4)
August 24, 2016
Reuters Headline Describes Palestinian Attacker As "Driver"
The Israeli army today reported that a Palestinian attacker was killed after he stabbed a soldier.
But a Reuters headline about the attack suggests the man was killed while doing no more than driving his car: "Israeli soldier shoots dead Palestinian driver in West Bank: army."
By contrast, here's how Reuters described an incident in Belgium earlier this month in which an attacker was killed after slashing police officers: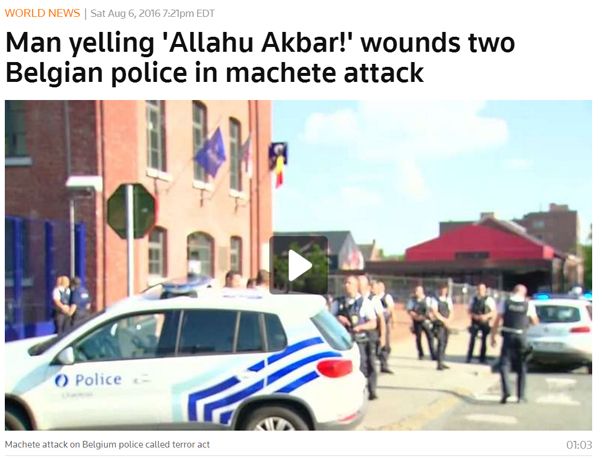 Why, then, isn't today's story headlined something like "Man wounds Israeli soldier in stabbing attack"? Unfortunately, distorted and misleading headlines about anti-Israel violence seem to be all the rage. Reuters' Jerusalem bureau chief Luke Baker, especially, is no stranger to skewed journalism and double standards.
But wait: Hasn't this same Luke Baker criticized headlines that cast attackers as nothing more than innocent victims? After CBS published headline about an anti-Israel attack that read, "3 Palestinians killed as daily violence grinds on," Baker called CBS's wording "horrible":
You can find that tweet by Baker here: https://twitter.com/LukeReuters/status/694959536680124416. Or not. The post has mysteriously vanished from Twitter, and now all you'll see is this:
The original tweet is gone, without a trace. Almost:
The disappearance of the post might seem strange. But then again, it sure would look bad if Baker's own bureau repeatedly publishes headlines of the type that he himself said were "horrible." And it does look bad.
But it might look equally bad for a journalist to surreptitiously delete his own tweets.

Aug. 25 update: Reuters has informed CAMERA that it has fixed its poor headline. See details here.
Posted by at 03:50 PM | Comments (2)
August 22, 2016
Where's the Coverage? Four Palestinians Killed by Palestinians in 'Clashes'
PA security forces

Four Palestinian Arabs were killed in "clashes between Palestinian security forces and terror suspects� in Nablus on Aug. 18-19 2016, the Jewish Telegraphic Agency (JTA) noted ("4 killed in Nablus fighting between Palestinian officers, terror suspects,� Aug. 19, 2016). At least two other Palestinians were wounded during the violence. However, the fighting was not reported by many U.S. news media outlets.
JTA, citing the French news agency AFP, said that the fighting began when Palestinian Authority (PA) security forces sought to "collect illegally owned weapons� in Nablus. Four PA operatives were shot. Two, identified by Palestinian news agency Ma'an as Shibli Ibrahim Abed Bani Shamseh and Mahmoud Tarayra, later died ("4 killed, 2 injured after clashes between wanted Palestinians and security forces,� Aug. 18, 2016).
The PA is tasked with security cooperation with Israel, to include efforts against terrorist groups, as part of the 1990s Oslo diplomatic process that created the authority. Despite this requirement, PA security has a history of participating in or encouraging terror attacks, such as in Dec. 3, 2015 when a PA intelligence officer attacked and wounded an Israeli civilian and IDF soldier ("Where's the Coverage? Palestinian Official Shoots Israeli Solider,� CAMERA, Dec. 9, 2015).
Two other Palestinian men were killed early Aug. 19, 2016 "during armed clashes when security forces attempted to arrest them,� Ma'an said. Citing an unnamed Palestinian official, Ma'an reported that the PA has launched a "concerted campaign to detain the Palestinians responsible for the shooting.�

However, that "campaign� and the violence which preceded it went unreported by the U.S. news media. A Lexis-Nexis search of major print outlets, such as The Washington Post, The Washington Times, USA Today and The Baltimore Sun, showed not a single mention of the four Palestinians killed, the fighting or the raids.
By contrast, Israel frequently receives media attention that is often disproportionate and frequently inaccurate. As a recent CAMERA Op-Ed in The Hill noted, when Israeli Prime Minister Benjamin Netanyahu's dog bit two dinner guests at a party, The New York Times, Time Magazine, Reuters, among others, carried the story ("Palestinian activist challenges anti-Israel campaign,� June 23, 2016). Of those outlets, only Reuters—in a four-sentence brief—reported the August 18-19 "clashes� in which four Palestinians were killed ("Four killed in Palestinian police arrest raid in West Bank,� Aug. 19, 2016).
In their report, Reuters uncritically quoted Adnan al Damiri, a Palestinian security spokesperson. However, as CAMERA has pointed out, al Damiri has a history of questionable statements. For example, he blamed the West for the March 22, 2016 Islamic State terror attack in Brussels, during which 31 people were murdered ("U.S. and EU-Trained Palestinian Official Blames West for Brussels Terror Attack,� March 24, 2016).
Al-Damiri told Ma'an news agency that "five [PA] security officers have been killed in the past month�—presumably by Palestinian terrorists. Not surprisingly, these deaths also received scant attention from the U.S. news media.
Where's the coverage?
Posted by SD at 01:36 PM | Comments (1)
August 19, 2016
Twitter Shuts Down Accounts Linked to Terrorists

The social media platform Twitter announced on Aug. 18, 2016 that since February 2016 it had shut down more than 235,000 accounts for promoting terrorism.
In statement released on their blog, Twitter noted that it had previously shut down 125,000 accounts for "violating our longtime prohibition on violent threats and the promotion of terrorism.� In total, the company claimed to have suspended more than 360,000 accounts since June 2015.
Twitter added:
"Daily suspensions are up over 80 percent since last year, with spikes in suspensions immediately following terrorist attacks. Our response time for suspending reported accounts, the amount of time these accounts are on Twitter, and the number of followers they accumulate have all decreased dramatically. We have also made progress in disrupting the ability of those suspended to immediately return to the platform.�
Twitter also stated that it had expanded the capabilities of those tasked with evaluating "questionable� accounts and increased cooperation with other social media networks to share "information and best practices for identifying terrorist content.�
Twitter's attempts to remove jihadist content haven't always been successful. As CAMERA has noted, the company closed down an account linked to Hamas, the U.S.-designated terror group that rules the Gaza Strip, on April 15, 2016 ("Twitter Tries to 'Mute' Hamas,� April 18, 2016). Yet, that Twitter account, which belonged to Hamas spokesman Abu Obeida, reappeared the same day. Obeida simply used his new account to direct the 196,000 followers of Hamas' Izz ad-Din al-Qassam Brigades to a new page created for the group.
Other social media outlets, such as Facebook, have been used not only to promote terrorism, but to actively recruit terrorists, as CAMERA has highlighted (see, for example "Israel Busts Terror Cells Sponsored by Hezbollah, Recruited via Facebook,� Aug. 17, 2016).
However, the mechanisms in place to properly distinguish terrorists from non-terrorists are imperfect, at best. Twitter's own rules (which can be found here) are vague.

Dr. Jonathan Spyer, a noted Middle East analyst, journalist and author, was banned from Facebook for discussing the threat "the Islamist insurgency� posed to Europe. The post which resulted in Spyer's suspension from the site was a detailed analysis of recent terrorist attacks in Europe and how policymakers were responding. As Spyer stated on his blog, Facebook initially stood by its decision only to reinstate his account several days later without explanation.
In a Feb. 29, 2016 report published by the Jerusalem Center for Public Affairs ("Incitement on Social Media: The Fuel and Detonator of Palestinian Violence�), an Israeli think tank, analyst Gilad Gamlieli pointed to the role of social media in encouraging Palestinian terrorist attacks against Israelis.
Gamlieli argued that social media networks play a "major role…in shaping the Palestinian narrative about the incidents and influencing their course.� Among the content circulated were videos, cartoons and instructions on how to stab Jews. In at least one incident, a Palestinian terrorist named Iyad Awawdeh stabbed an Israeli soldier in Hebron on Oct. 16, 2015. Awawdeh disguised himself as a journalist before attempting to murder the soldier in an act that "was filmed by Awawdeh's colleagues [and] made waves in the social networks.�
In their blog post, Twitter was careful to point out that, "There is no one 'magic algorithm' for identifying terrorist content on the Internet.� Properly identifying that content seems likely to be a problem that will confront social media platforms for the foreseeable future.
Posted by SD at 02:24 PM | Comments (0)
August 17, 2016
Israel Busts Terror Cells Sponsored by Hezbollah, Recruited via Facebook

Israel has arrested Palestinian terrorists in the West Bank (Judea and Samaria) and the Gaza Strip who were recruited by Hezbollah through social media. Hezbollah is the Lebanese-based, Shiite Muslim, U.S.-designated terrorist group.

According to The Times of Israel, two separate Palestinian terror cells had "planned to carry out suicide bombing and ambush IDF patrols in the West Bank ("Hezbollah terror cells, set up via Facebook in West Bank and Israel, busted by Shin Bet,� Aug. 16, 2016).�

The Shin Bet, Israel's domestic security agency, thwarted the plot "earlier this summer.� The case was only publicly revealed on August 16, 2016.
Times of Israel correspondent Judah Ari Gross reported that the head of the West Bank terror cell, a Palestinian Arab named Mustafa Kamal Hindi, "told interrogators that he'd been recruited through a Facebook page, 'Palestine the Free,' where Hezbollah posted 'anti-Israel and pro-jihad content.'� Hindi and four other members of his cell were detained by Israeli authorities in June 2016.
The Gaza Strip cell consisted of three Palestinians. Gross noted:
"Mehmed Fa'iz Abu-Jadian, a resident of the Gaza Strip and member of Hezbollah's Unit 133, reached out to Usama Nu'af Sid Najm, a 36-year-old resident of Qabalan, south of Nablus, through Facebook.
After making initial contact through the social media, Abu-Jadian instructed Najm to use a computer encryption program in order to contact Hezbollah operatives in Lebanon, according to the investigation.
Najm also agreed to recruit others to join Hezbollah and eventually carry out a suicide bombing on an Israeli bus 'in exchange for $900,' the Shin Bet said.�
Gross said that Najm was attempting to set up a branch of the Popular Front for the Liberation of Palestine (PFLP), a U.S.-designated terrorist group that, like Hamas and Hezbollah, among others, receives extensive Iranian support.
The Gaza cell used Facebook to set up initial contacts and later moved to emails, phone calls and eventually encrypted communications. The group planned to carry out a shooting attack on Israeli soldiers in the Jenin area. The Shin Bet stated that Hezbollah has made "multiple attempts…to recruit operatives among the country's [Israel's] Arab population through a Facebook profile that posted anti-Israel and pro-Palestinian sentiments.�
CAMERA has previously highlighted how Facebook has allowed terrorist-sponsored media to operate on its platform, while blocking articles by pro-Israel commentators, such as Bernard-Henri Levy (see, for example "Facebook Allows Hamas News Agency to Operate Freely,� Oct. 26, 2015). Hezbollah's use of the social media network is disconcerting.
As CAMERA's July 2016 backgrounder noted, Hezbollah is a well-armed terrorist organization that remains committed to Israel's destruction ("Hezbollah Backgrounder: 2016,� July 19, 2016). Hezbollah has made clear who its principal benefactor is.
According to the Middle East Media Research Institute (MEMRI), a non-profit organization that translates Arab and Iranian media Hezbollah chieftain Hassan Nasrallah stated in June 24, 2016 speech: "Hizbullah's budget—its salaries and expenditures, [the money that pays for] its food and drink, weapons and missiles—[all come from] Iran. Is that clear? As long as Iran has money we have money.�
In a July 8, 2015 Op-Ed in The Hill ("Iran becoming a responsible international player—the mother of all mirages�), a Washington D.C.-based publication, CAMERA pointed out that many media outlets have erroneously labeled Iranian rulers as "moderate.� Yet, as the arrests of Hezbollah-supported terror cells indicate, Iran—and its proxies who 'share' the group's goals—are anything but.
Posted by SD at 09:51 AM | Comments (0)
August 15, 2016
New York Times Casts Olympians' Anti-Israel Hostility As Mutual Animosity
In a sports story on the Egyptian judoka who refused to shake hands with his Israeli opponent, The New York Times misleadingly depicts a pattern of anti-Israel hostility on the part of Muslim and Arab Olympians as "animosity between Israeli and other Middle Eastern athletes," as if the two sides are equally engaged in hostile acts directed against the other side. In his Aug. 13 article about Islam El Shehaby's snub of Or Sasson ("Egyptian Refuses Handshake After Losing to Israeli"), Victor Mather writes:
There is a history of animosity between Israeli and other Middle Eastern athletes at the Olympics, including in judo.
Mather helpfully goes on to cite examples, all of which tellingly point to one directional hostility: Arab and Muslim athletes snubbing Israeli competitors. First, he cites last week's incident in a Lebanese team prevented an Israeli team for boarding a bus. Then, he notes that last Tuesday, a Saudi judo player forfeited a match, reportedly to avoid competing against an Israeli. Finally, The Times' Mather cites a 2004 incident in which Iranian judoka Arash Miresmaeili apparently binged in order to be disqualified so as to not to face off against an Israeli.
Indeed, Israeli Olympians are consistently on the receiving end of Arab and Muslim animosity so why misleadingly characterize the hostility as "animosity between Israeli and other Middle Eastern athletes"?
See also "AFP Headlines Conceal Egyptian, Lebanese Bad Sportsmanship at Olympics"
Posted by TS at 02:52 PM | Comments (5)
August 12, 2016
AFP Headlines Conceal Egyptian, Lebanese Bad Sportsmanship at Olympics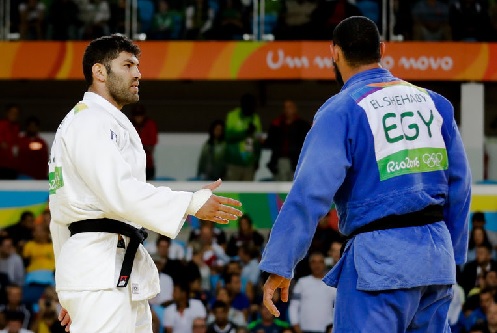 Lebanese and Egyptian athletes have been reproached for bad sportsmanship after a series of anti-Israel stunts at the Rio Olympics. AFP headline writers, though, appear to be going out of their way to obfuscate the facts.
As CAMERA's UK Media Watch has noted, when Lebanese Olympic delegation barred Israeli athletes from boarding a bus, an act for which they were reprimanded by the International Olympic Committee, an pitiful AFP headline announced: "Israeli and Lebanese teams compete for bus.� The euphemistic language miserably failed to summarize the story, and obscured the discriminatory behavior of the Lebanese delegation.
And today, after an Egyptian judoka refused to shake the outstretched hand of his victorious Israeli challenger, earning boos from the audience, AFP again fell short. Its headline: "Egyptian judoka jeered after Israeli handshake snub.�
The headline is perhaps less awful than the earlier one. But the language is still unnecessarily vague, and inexplicably so coming from a major professional media organization. To describe the incident as involving an "Israeli … snub� suggests it was the Israeli who snubbed his opponent, and not the opposite. And if it was an Israeli snub, was it also an Israeli jeer?
It's possible that some readers will be able to extrapolate from the AFP headline what actually happened. Others certainly won't.
The Poynter Institute has described headlines as "often the most important element on the page.� A Columbia School of Journalism document says they "may be more important than any paragraph in a normal story.� So why can't AFP get it right?
There's no good excuse for bad sportsmanship in the Olympics. And there's no good excuse for bad headlines about the bad sportsmanship.
Posted by at 04:56 PM | Comments (0)
August 11, 2016
AFP Headline on Stabbing Says Less With More
The shirt belonging to the 18-year-old Jew injured in a Palestinian stabbing attack today (Photo from Israel Police)
Poynter Institute, a leading journalism organization, has noted that headlines are "often the most important element on a page." Many hurried readers never get beyond the headlines, and so the headline may be the only information they learn about the story. For these reasons, accuracy and clarity is particularly vital when it comes to headlines.
Headlines from two leading wire services, the Associated Press and Agence France Presse, about a Palestinian stabbing attack today in Jerusalem demonstrate how different headlines about the same event can provide more or less information, and give a clear, or less informative, snapshot of events. Wire service headlines are particularly influential because newspapers and websites around the world reproduce them.
AFP's headline is: "Jewish man stabbed in suspected Jerusalem 'terror' attack: police"

AP's headline states: "Palestinian stabs, wounds Israeli teen in Jerusalem"

The differences between the two are striking.
1) AFP's headline does not identify the perpetrator. AP's does (Palestinian). Therefore, AP gives more basic information critical to the story. AFP gives less.
2) AFP uses the passive voice ("Jewish man stabbed"). AP uses the active voice ("Palestinians stabs"). Passive voice obscures the perpetrator.
3) AFP's headline is nine words. AP's is just seven. AP uses less to say more. AFP wastes words. The headline identifies police as the source of the information that a Jewish man was stabbed, so it is redundant to label the stabbing as a "suspected" terror attack. Moreover, police spokesman Micky Rosenfeld was definitive in his characterization of the attack as terror. He did not refer to a "suspected" terror attack. (In addition, the scare quotes on the word "terror" aren't necessary, because, again, the headline already attributes the information to the police.)
Posted by TS at 02:40 PM | Comments (0)
LA Times Errs on Western Wall, Still Silent on Stolen Aid
Aug. 15 Update: CAMERA Prompts Los Angeles Times Correction on Western Wall
The Temple Mount's southern wall, one of several extant remains of the Temple complex
Even as it continues to churn out coverage on Israel and the Palestinians, including an article today on opposition to women leading prayer at the Western Wall, The Los Angeles Times still ignores Hamas' diversion of tens of millions of dollars donated from multiple international aid organizations, a huge story with profound implications for humanitarian aid in Gaza and other areas of conflict.
Meanwhile, today's story on the Western Wall, by Joshua Mitnick, errs: "The wall, with its giant stone blocks, is the last remnant of the Jewish Temple complex built two millenniums ago. . . "
In fact, It is not the last remnant of the Temple complex. There are numerous extant remnants. The southern, eastern and northern retaining walls are also still extant. Surviving features abutting the southern walls include a broad stairway leading up to the Temple Mount's entrance and two gates, known as the Huldah Gates, which provided access to the Temple Mount (Hershel Shanks, Jerusalem: An Archaeological Biography, p. 143). Some of the interior part of the Herodian Double Gate (which is one of the Huldah Gates) is also still intact. There are also surviving underground remnants of the Temple complex, including the area known as Solomon's Stables. In addition, an area called "Robinson's Arch," in the south-western corner of the Temple complex, still remains. In his book, Shanks provides details concerning numerous other remnants.
On Sept. 24, 2004, The Los Angeles Times corrected the very same error:
Western Wall–An article in Monday's Section A about a visit to Jerusalem by pop star Madonna described the Western Wall in the Old City as the sole remnant of Jews' Second Temple. It is the principal remnant of the temple complex accessible to worshipers, but other archeological elements survive.
Other media outlets which have previously corrected the same error include the Associated Press and Haaretz.
Posted by TS at 01:25 PM | Comments (0)
August 10, 2016
'Pragmatic' Iranian Official Boasts of 'Tsunami' in Nuclear Activity—Media M.I.A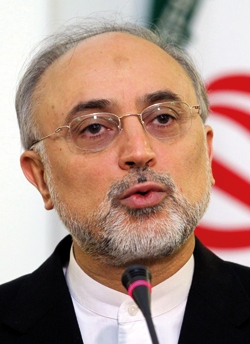 Ali Akbar Salehi

The head of the Atomic Energy Organization of Iran (AEOI), Ali Akbar Salehi, rejected claims that his country would decelerate its nuclear activity, instead promising a "tsunami" in Tehran's nuclear industry. Despite the fact that the AEOI is tasked with operating Iran' nuclear facilities, Salehi's remarks on Aug. 9, 2016 received scant coverage by major U.S. news media outlets.
Speaking before the Professional Center for Journalism, an Iranian non-profit organization, Salehi disputed rumors that Iran's nuclear activity was dissipating. Iran's one-time foreign minister told the audience, "With all my scientific, technological and administrative experience in the nuclear field for some 50 years, I insist that the nuclear industry has not been shut down and the work is going on. ("Iran's Atomic Energy Chief Rejects Rumors of Waning Nuclear Activity,� The Algemeiner, Aug. 9, 2016)�
Salehi added that Iran's President, Hassan Rouhani, would be meeting with Russian leader Vladimir Putin to discuss, among other things, the construction of two new nuclear power plants for the Islamic Republic. The AEOI chief said that the $10 billion project, once approved by Moscow and Tehran, would create a "tsunami� in Iran's nuclear industry.
Although Salehi's comments were made before the Professional Center for Journalism, they were little noted by the U.S. news media. A Lexis-Nexis search of The New York Times, The Washington Post, The Washington Times, USA Today and The Baltimore Sun, among other print outlets, showed no mention of Salehi's remarks.
The failure to report Iran's nuclear chief promising growth in Tehran's nuclear program is conspicuous. As CAMERA has noted (see, for example "Watchdog: Iran Nuclear Deal Prevents Public Reporting of Violations,� March 10, 2016), media coverage of Iran's nuclear program—while often flawed—has been extensive. Reporting was particularly substantial in the months before, during and after the July 2015 JCPOA (Joint Comprehensive Plan of Action) in which the United States, Germany, France, Russia, the United Kingdom, China and Iran reached an agreement over the latter's alleged nuclear weapons program.
Salehi himself is no stranger to the press. Reuters hailed his August 2013 appointment to head the AEOI, characterizing him as a "pragmatist ("Iran appoints pragmatist Salehi to head nuclear program,� Aug. 16, 2013). The news service quoted Mark Fitzpatrick, the director of the non-proliferation and disarmament program at the International Institute for Strategic Studies, a U.K.-based think tank. Fitzpatrick called Salehi's appointment "wise…Salehi was the best of [former Iranian President Mahmoud] Ahmadinejad's ministers, a pragmatist who understands how the world works. It made sense to keep him on in some capacity.�

Salehi may indeed be pragmatic in working to achieve his—and the mullahs—self-stated goals of increasing Iran's nuclear capabilities. As Richard Rorty, a deceased philosopher of pragmatism, once noted, "Truth is what your contemporaries let you get away with.�
Iran's nuclear chief revealed a truth about his country's nuclear pursuits—one that seems to contravene the spirit of the Iran nuclear deal. And his contemporaries in the press failed to report it.
Where was the coverage?
Posted by SD at 02:56 PM | Comments (1)
LA Times Silent on International Aid Going to Hamas
The New York Times last week published an in-depth article, more than 1,100 words, about the Gaza director for World Vision, a Christian aid organization, who was charged with funneling over $40 million to the Hamas terrorist organization. Before the Times reporters had completed that story, their paper's website already posted this Associated Press article about Mohammed el-Halabi, the World Vision employee.
The Times continued its strong coverage on the subject with a long article in print today about a United Nations aid worker similarly charged with helping Hamas in Gaza. The charges are significant enough that Australia and Germany have halted their support for World Vision projects in Gaza and the West Bank.
Yet, The Los Angeles Times print edition published not a single word about the employees working for World Vision, the United Nations Development Program and Save the Children, another international aid group, who have been arrested for funneling aid money to Hamas. (The Los Angeles Times website did run three Associated Press news stories, inexplicably in the nation section, though the stories are international. Please see clarification below.)
The LA Times' utter failure to cover this critical story is all the more glaring in light of the paper's publication today of an article about the slow reconstruction of homes in Gaza since the 2014 war between Israel and Hamas ("2 years after Gaza war, still no homes"). Given the vital role that international organizations, including the United Nations, play in the rebuilding of homes in Gaza, the oversight is all the more indefensible.
As The New York Times reported, the United Nations Development Program, where Waheed Al Bursh was employed as an engineer, "is helping rebuild thousands of homes and other buildings destroyed by airstrikes" in 2014. Al Bursh was charged with providing material assistance to Hamas, including helping to build a jetty for the terror group.
According to The New York Times, a statement by the Shin Bet, Israel's internal security forces, said that Al Bursh "had also persuaded his managers to prioritize the rebuilding of homes in an area 'populated by Hamas members.'"
The implications of widespread abuse of international aid funds are profound. As Ashley Jackson, a research associated at the Overseas Development Institute in London told The New York Times: "Working in the Palestinian territories was hard before, and I can't imagine what it is going to be like now." Robert Piper, a UN humanitarian worker, likewise lamented: "If proven by a due legal process, these actions deserve unreserved condemnation; Gaza's demoralized and vulnerable citizens deserve so much better."
As Naji Sharrab, a political science professor at Al Azhar University in Gaza, candidly told The New York Times: "Hamas has complete authority to interfere and control all the organizations working in Gaza." Hamas' authority to interfere also affects the organizations' efforts to rebuild, though The Los Angeles Times completely ignored this factor in its account of the "multiple headwinds holding up the massive project."

Aug. 12 Clarification and Update
This post was amended on Aug. 12 to reflect the fact that The Los Angeles Times website did publish Associated Press stories on the World Vision in its "Nation" section, though the stories are international news. CAMERA regrets the oversight concerning the online edition. These wire stories did not appear in the print edition.
In addition, an editor at the foreign desk responded to CAMERA's concerns about the paper's failure to cover Hamas' diversion of international aid. The editor stated that the paper's correspondent in Israel is on vacation and thus The Times is unable to cover the story. Of course, the print edition has in the past relied on wire services to fill in on their coverage of Gaza, so it's not clear why editors did not run a wire story in this case as well. Associated Press articles about Gaza which appeared earlier this year in The Los Angeles Times print edition include "''Romeo and Juliet,' Gaza-style; Rift between Hamas and Fatah takes center stage in altered Shakespeare play" (May 14, page A4); "Gaza grapples with sewage crisis, spill poisons coast and Israeli blockade makes matters worse" (May 8, page 14); "Laughter as a medical aid, Palestinian clowns offer relief to kids in Gaza hospitals" (April 3, page A9); and "Gaza's zoo animals die of hunger, disease; 'People have a hard time finding food, much less the animals, a zookeeper laments" (Jan. 31, page A6). Surely if a Gaza theater production and the fate of Gaza's zoo animals merit coverage in the print edition, then so does a large scale funding scandal involving multiple international aid groups and tens of millions of dollars which jeopardizes humanitarian aid in the Gaza Strip.
Posted by TS at 01:52 PM | Comments (0)
August 04, 2016
Did World Vision Employee Spy for Hamas?
In June, Israel arrested Mohammed El-Halabi, director of World Vision's operations in Gaza. World Vision, as most Snapshots readers know, is a Christian charitable organization that seeks to improve child welfare throughout the world.
Today, the story broke that Halabi is charged with siphoning funds and materials intended to help children in the Gaza Strip and redirecting these funds and goods to the terror organization Hamas. The news is shocking. But there's one aspect of the charges against Halabi that has not got much play: Halabi allegedly used his status as a World Vision employee to spy for Hamas. A statement issued by the Israeli government detailing Halabi's alleged crimes includes the following passage:
In addition to the financial and logistical aid that El-Halabi provided Hamas, he also exploited his visits to Israel, which were permitted due to his legitimate work for World Vision, to engage in serious terrorist activity – locating and marking [via GPS] sites near the Erez Crossing that potentially could be used as egress points for Hamas attack tunnels.
If this allegation is true, it indicates that Halabi used his status as an employee of an NGO to spy on behalf of a terror organization.
Posted by dvz at 04:18 PM | Comments (0)
Fatah Claims Murders as Accomplishments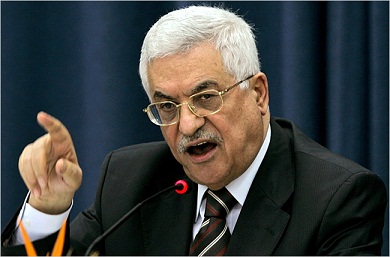 PA President and Fatah chief Mahmoud Abbas

Fatah, the movement which dominates the Palestinian Authority (PA), claimed murder and terror attacks as achievements on behalf of Palestinian Arabs in a list posted on the social media site Facebook.
According to Palestinian Media Watch (PMW), a non-profit organization that monitors Arab media in eastern Jerusalem, the West Bank (Judea and Samaria) and the Gaza Strip, Fatah published the catalog of what it considered to be accomplishments on August 2, 2016. In it, PMW noted, "Fatah did not cite even once peace-seeking or peace-promoting achievement, but only listed Fatah acts of violence and terror.�
PMW reported that a partial inventory of Fatah's self-selected attainments include: "Fatah has killed 11,000 Israelis,� "Fatah has sacrificed 170,000 Martyrs (Shahids)� and "Fatah led the Palestinian attack on Israel in the U.N.�
Specific terrorist attacks were also highlighted by Fatah. For example, the 1988 bus hijacking and murder of three Israeli civilians traveling to work in Dimona. Fatah has celebrated the Dimona attack before—even producing a 2015 full-length feature film entitled The Revolutionists of the Land, glorifying the "great operation.�
As a recent CAMERA Op-Ed in the Washington Examiner ("Missing the Palestinian after-terror after party,� July 6, 2016) noted, Palestinian celebrations of anti-Jewish violence are not new. In fact, they are common.
Although Fatah often glorifies terrorist attacks, the movement—and its leader PA President Mahmoud Abbas—frequently have been mislabeled by many media outlets as "moderate� (see, for example "Where's the Coverage? 'Moderate' Fatah a Partner in Terror,� July 9, 2014).

The same day that Fatah published its list of "achievements,� Israel announced a new scientific breakthrough. The Times of Israel reported that "civilian airline pilots flying through fog or other limited visibility conditions will soon be able to benefit from an optical system designed by Israeli defense industry leader Elbit Systems ("Israel tech enables pilots to see through fog�).

As CAMERA has often noted (see, for example "Where's the Coverage? Israeli Technology Gives Sight to the Blind,� Nov. 6, 2013), Israel is a leader in developing technology which, among other things, fights cancer, helps those with visual impairments and disabilities and provides water in regions where it's scarce. If your national liberation movement is about building, this is what you celebrate. If it's about destroying, then you honor murder.
Posted by SD at 11:12 AM | Comments (0)
August 03, 2016
'Moderate' Hamas Media Favorite Calls for 'Small Stabs to All Parts' of Israel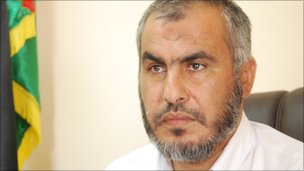 Hamas operative Ghazi Hamad
A top operative of Hamas and news media favorite named Ghazi Hamad has recommended "small stabs to all parts of Israel� as a strategy against the Jewish state. Hamad is currently the deputy foreign minister of Hamas, the U.S.-designated terrorist group that rules the Gaza Strip.
According to the Middle East Media Research Institute (MEMRI), a non-profit organization that translates Arab and Persian media, Hamad suggested a war of attrition against Israel in an Op-Ed he wrote for the Alwatanvoice.com, an online Palestinian news outlet based in the Gaza Strip.
Hamad—a former spokesperson for Hamas—has frequently been treated as a credible source by many media outlets. A Lexis-Nexis search showed that The New York Times alone quoted Hamad—often uncritically—no less than 18 times between 2006 and 2016. Despite, or perhaps because of the frequency with which he has been quoted, some U.S. news outlets seemingly have been taken in by the Hamas operative.
In a Sept. 12, 2006 story, The New York Times uncritically quoted Hamad's false claim that "the charter of Israel's conservative Likud Party calls for an Israel on both banks of the Jordan River.� The Times offered a correction eight days later ("Don't Bank on Hamad's Word,� CAMERA, Sept. 20, 2006).
In yet another example of the media giving Hamad undue credibility, Edmund Sanders, The Los Angeles Times Jerusalem bureau chief, wrote that Hamad was "considered a leading moderate voice in Hamas� in a June 8, 2012 interview ("LA Times Soft-Pedals Hamas Terrorist Agenda,� CAMERA, June 20, 2012). But it seems that Sanders may have been confusing moderation with pragmatism; as MEMRI reported, Hamad's ultimate objective is precisely what Hamas spells out in its charter—the destruction of the Jewish state and the genocide of its citizens.
In his Altwatanvoice Op-Ed, Hamad criticized Hamas' "boasting� about future large-scale wars against the Jewish state. MEMRI noted that Hamad said, "Wars do not require words, speeches, or predictions—rather they require observation, understanding, and judgement.�
In place of fiery rhetoric, the Hamas operative advocated smaller, more strategic attacks against Israelis. Hamad exhorted:
"Throughout history, and according to experience, rules and principles dictate how the resistance movement operates, and it does so based on sporadic attacks and retreat, striking at the underbelly, and avoiding direct conflict as much as possible—meaning that we must conduct 'guerrilla warfare.'�
Hamad clarified that although he believed in avoiding an open war with Israel, he did "not [want] to avoid conflict, but rather to achieve better results in fighting the enemy.�
Perhaps anticipating criticism for his stance from possible Hamas rivals, Hamad wrote, "Before anyone [hastens] to formulate exaggerated slogans about me, let me reiterate that resistance is a legitimate and undisputed right.� As CAMERA has noted (see, for example "New York Times Magazine Cheerleads for Terror,� March 20, 2013), "resistance� is a term frequently used by Palestinian Arabs to describe—and justify—anti-Jewish violence, virtually always criminal under international law.
In his commentary, Hamad pointed out one way to "stab� Israel: "exhaust it and place it under intense public pressure, while the price that the Palestinian side must pay [for guerilla warfare] is less harmful and painful.� That "intense public pressure� against Israel is aided by news media too willing to see a man advocating strategic terrorist attacks as opposed to immediate full-scale warfare as a "moderate.�
Posted by SD at 12:49 PM | Comments (0)
August 02, 2016
Anti-Israel Human Rights Watch Accidentally Admits: Israel Does Not Occupy Gaza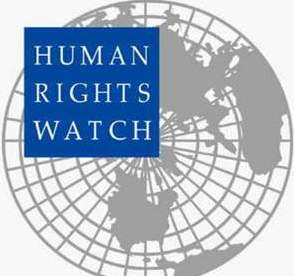 Human Rights Watch (HRW), a self-described human rights advocacy organization, inadvertently acknowledged that Israel does not occupy the Gaza Strip in a July 31, 2016 report. CAMERA has frequently highlighted HRW's record of anti-Israel bias and distortions (see, for example "Human Rights Watch Discredited Even By Its Founder,� Oct. 20, 2009).
Elder of Ziyon, an American blogger who writes about the Arab-Israeli conflict and antisemitism, highlighted HRW's admission in its recent report on Palestinian Arabs seeking to visit family members incarcerated by Israel for terror-related offenses.
Ziyon noted that one theme of HRW's report is "Israel is violating international law by incarcerating Gazans in prisons within Israel rather than within the 'occupied territories.' They get this from the Fourth Geneva Convention article 76, which states 'Protected persons accused of offences shall be detained in the occupied territory, and if convicted they shall serve their sentences therein.'�
Yet, the HRW report proceeds to—if unintentionally—acknowledge that the Geneva rules cannot apply to Gaza, because "Israel ended its permanent ground troop presence in Gaza in 2005, Israel can and should transfer them [prisoners] to the West Bank, the other part of the occupied Palestinian territory [emphasis added]. …The prohibition against removing prisoners from the occupied territory is designed, in part, to allow them to maintain family ties, and the Israeli government should facilitate visits for family members from Gaza to the maximum extent possible.�
However, as Elder of Ziyon pointed out, the Geneva conventions don't make a distinction between "occupied territory where the occupying army has actual control� and "occupied territory where the army has no possibility of maintaining the obligations of the Convention.� Although the Geneva conventions don't make such a contrast, HRW is attempting to do so.
Elder of Ziyon explained the reason for HRW's effort to make a distinction where none exists:
"Because Gaza isn't occupied by any reasonable definition of international law, and HRW knows it. The state of occupation in international law is binary, either it is or it isn't, based on whether the occupying army has 'effective control.' If the army cannot set up a prison within the territory, then by definition the territory isn't occupied.�
In an Oct. 19, 2009 New York Times Op-Ed entitled "Rights Watchdog, Lost in the Mideast,� HRW's founder Robert Bernstein said his former organization had "lost critical perspective� on Israel. HRW's verbal gymnastics—as displayed in its attempt to reinvent the definition of "occupation�—illustrate that, when it comes to a fair analysis of Israel, it remains M.I.A.

Posted by SD at 09:55 AM | Comments (0)