« Politics Make Strange Bedfellows | Main | CNN Errs on Israel Again »
March 10, 2015
Petraeus: "We Cannot Allow Them to Be on the Brink of Having a Nuclear Weapon"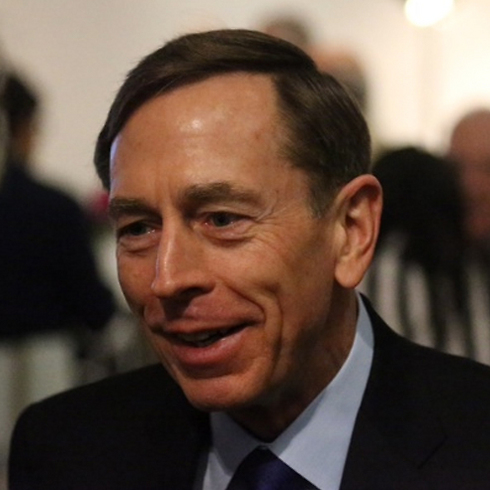 In a far-reaching interview with Ronen Bergman, correspondent for Ynet (the on-line version of the Israeli newspaper Yedioth Ahranoth), General David Petraeus expresses broad concern with where the Middle East is headed.
On the question of whether it is acceptable for Iran to be "a few turns of the screwdriver" away from having a nuclear bomb, Petraeus stated,
...based on everything we know and see about the Iranian government, we cannot allow them to be on the brink of having a nuclear weapon. For all intents and purposes, that is a distinction without a difference, including with respect to its implications for regional proliferation.
The architect of the "surge" in Iraq and former head of the CIA in the Obama administration, Petraeus agrees with the hard-line taken by Israeli Prime Minister Benjamin Netanyahu on what has to happen to the Iranian nuclear program. He asserts, "To my mind, a 'good deal' needs to bolt the door on the Iranians getting a nuclear weapon. In this respect, certainly large swaths of the program need to be dismantled or at least altered." However, he has one significant difference with Netanyahu in his assessment of the current proposed deal between the United States and Iran. According to Petraeus,
Despite the willingness of the Obama administration to meet the Iranians more than halfway, I think the prospects for a breakthrough are still less than 50-50...Ultimately, I have my doubts whether the Supreme Leader will ever agree to roll back components of the nuclear program – which is what any deal would require, even one assessed as favorable to the Iranians – and agree to accept that sanctions relief will be gradual and not immediate. But we shall see.
While lauding the "notable successes" the United States has had in the war against Al Qaeda, Petraeus remains worried about the overall situation in the Middle East. He notes,
At the same time, the adversary we face is resilient, adaptive, and determined. As core al-Qaeda has been degraded, we have seen the rise of affiliates in places like Yemen and Africa, and of offshoots like Islamic State – some of which have the potential to eclipse core al-Qaeda in their lethality.
Petraeus is not restrained in identifying the core problem.
Above all, we need to recognize that we are not just battling a monolithic organization – an entity that can be degraded and eventually destroyed – but also an ideology. It is this ideology of violent Islamist extremism that animates the followers of al-Qaeda and Islamic State, and that ultimately needs to be discredited and discarded in order for us to be successful in this conflict.
Posted by SS at March 10, 2015 10:21 AM
Comments
Guidelines for posting
This is a moderated blog. We will not post comments that include racism, bigotry, threats, or factually inaccurate material.
Post a comment