« The Tripod: CAMERA Links in 3 Languages: Jan. 7-9 | Main | Predictably, Sharon-Related Falsehoods Under Way »
January 10, 2014
CPB Ombudsman Agrees with CAMERA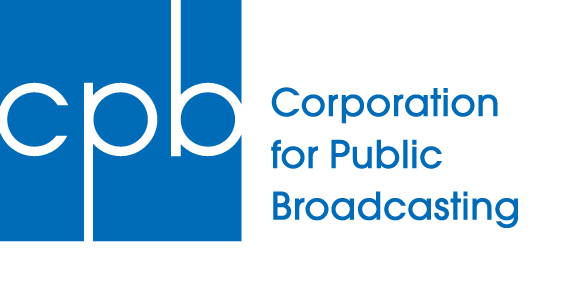 During the dog days of summer, PBS aired two anti-Israel documentaries, back to back, as part of its POV series. CAMERA analyzed them in the article, "PBS Doubles Down on Anti-Israel Films.� Many letter writers and callers contacted their local PBS stations, the PBS ombudsman and the ombudsman of the Corporation for Public Broadcasting (CPB), which administers your tax dollars for public broadcasting.
In October, CPB Ombudsman Joel Kaplan addressed viewers' concerns:
In August I wrote about numerous complaints I received from PBS viewers who were upset that POV was running two documentaries, "5 Broken Cameras" and "The Law in These Parts" that appeared to be sympathetic to the plight of the Palestinians at the expense of the Israelis. Much of the criticism was prompted from a request by the Committee for Accuracy in Middle East Reporting (CAMERA)---to complain to the CPB ombudsman as well as PBS ombudsman Michael Getler.

At the time I urged those complaining to at least wait until the documentaries were broadcast before lodging any complaints.

[...]

Since I also received so many complaints I too decided to watch the documentaries and must say that I agree with many of those who, in my view, prematurely complained. I found both films to be one-sided, particularly "5 Broken Cameras." That film doesn't even give lip service to the Israeli point of view and its filmed interactions with the Israeli army appear to be edited to place the Israelis in the worst possible light.

In the past I have defended public broadcasting against criticisms that various reports were not objective nor balanced when it comes to the Israeli-Palestinian conflict by pointing out that much of the balance comes in other news reports.

But in the case of POV, that is simply not the case. Of all its documentaries for its new season, there are two that can be portrayed to varying degrees as anti-Israel. But there are no corresponding documentaries that portray the Israeli point of view.

[...]

To select these two films given the ongoing conflict and controversy surrounding the Israeli-Palestinian relationship is only going to provoke those who already feel as though anti-Israel sentiment is the rule rather than the exception when it comes to public broadcasting. There is little to no objectivity and balance in these two films and POV should not be citing a film from three years ago about a Jewish family who travels to China to adopt a child as an example of balance.

To the extent that I was critical of those who complained before the films ran, I now say that I agree with much of that criticism.
Thank you to all the dedicated CAMERA members who made your voices heard. You are making a difference.
Posted by SC at January 10, 2014 12:41 PM
Comments
CPB Ombudsman Joel Kaplan misses the point of the CAMERA complaint. The films should not have been run on PBS because neither was in any way 'fair and balanced' let alone truthful. The few PBS viewers who may be aware of Joel Kaplan's October address of viewers' concerns (or are even aware of CAMERA) are swamped by the many who were exposed to these anti-Semitic films. What Joel should have addressed is how POV's journalistic and documentary editorial standards will be more closely monitored by CPB and those violating the standards will be sanctioned and PBS funding for documentaries not meeting the standards will be withheld.
Posted by: Victor at January 11, 2014 12:34 PM
Clearly, Joel Kaplan is not in any position to do anything about the programming on PBS. First of all, CPB provides the funding to PBS, but does not produce, edit, or otherwise control the PBS productions. Even PBS can claim plausible deniability since they usually sub-contract the productions to independent fly-by-night film companies that only exist while the film is in production. Secondly, Joel Kaplan is an ombudsman, a customer-service rep whose sole reason for being there is to deflect and absorb the outrage of some viewers. As such, it would take an avalanche of complaints to get CPB's attention, and even that might not be enough to change their bias. A better approach is to write to congressional representatives to de-fund CPB. I know it sounds draconian, but the goal is to get CPB's attention, just as the BDS movement is getting our attention.
Posted by: rodfrankel at January 14, 2014 10:38 PM
A true and proper journalist will vet the information before promoting it. Kaplan was initially not willing to heed the complaints. Now that the damage is done, he apologizes in retrospect. Clearly these alleged documentaries could have, and should have, been vetted in advance. The First Amendment guarantees freedom of speech. But at the same time, POV should make sure it does not mean freedom FROM the truth. And all the truth.
Posted by: Mark Schneider at January 16, 2014 01:30 PM
Congress has a role in ensuring public dollars support American journalistic values of fairness, accuracy and honesty. Tax dollars subsidizing PBS, sponsored by the Corporation of Public Broadcasting, supported the bias and demonization of America's only democratic ally, Israel, starred for extinction by the Arab/Palestinians. Two very one sided films, "The Law in These Parts and Five Broken Arrows omitted any positive view of Israel. The bias and lies represented charges as ridiculous as Arab males beat their wives because Israel exists. Please set the record straight. Norma Wolens, Sterling, Ill.
Posted by: Norma Wolens at January 16, 2014 10:01 PM
Guidelines for posting
This is a moderated blog. We will not post comments that include racism, bigotry, threats, or factually inaccurate material.
Post a comment