« The Tripod: CAMERA Links in Three Languages -- August 29-30 | Main | The Tripod: CAMERA Links in Three Languages -- Sept. 1-3 »
September 01, 2013
When Wright is Wrong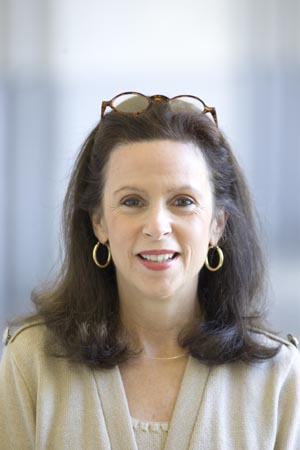 Robin Wright, a scholar at the U.S. Institute of Peace as the Woodrow Wilson Center, is regularly called upon by the mainstream media to comment on the tumultuous Middle East. Despite her credentials, Wright is not always right.
Last month, for example, appearing on the BBC, she called convicted murderers and attempted murderers "political prisoners."
And last week, writing in the Los Angeles Times, Wright errs ("The risk of taking on Syria"):
I lived in Beirut during Israel's 1982 invasion of Lebanon to evict the Palestine Liberation Organization. It achieved the immediate goal, yet Operation Peace for Galilee also backfired: Iran deployed Revolutionary Guards to Lebanon and created Hezbollah, which ultimately drove out both Israeli troops and American peacekeepers. It was Israel's first retreat — made voluntarily due to inexorable costs — in the long Arab-Israeli dispute. (Emphasis added.)
Contrary to Ms. Wright's claim, Israel's 2000 withdrawal from Lebanon was not the country's first retreat in the Arab-Israeli dispute. Prior to the retreat from Lebanon, Israel had undertaken multiple withdrawals.

Following the 1956 Suez crisis, Israel withdrew from Sinai and Gaza (and later returned, in 1967). The LA Times ("Israel at 50: Decades of Conflict," April 12, 1988) reported:


March 1957: U.N. forces are sent to keep peace in the Sinai and Gaza Strip. Israel retreats from both. . . .
As part of a 1974 armistice agreement with Syria, Israel withdrew from part of the Golan Heights, including the town of Quneitra. As the Los Angeles Times' John Daniszewski reported on April 2, 2000:


In an armistice agreement hammered out by Secretary of State Henry A. Kissinger, Syria managed to obtain an Israeli withdrawal from Quneitra . . .
As the Los Angeles Times reported ("Israel at 50: Prelude to Peace," April 12, 1998):
1978: Sadat and Begin meet with President Jimmy Carter at Camp David and agree to an Israeli withdrawal from Sinai in exchange for full diplomatic relations between the two countries. . . . 1982: Israel withdraws from Sinai.
When Israel withdrew from the entire Sinai Peninsula in 1982, relinquishing vital installations such as air bases, mountain passes and oil fields, as well as settlements, it withdrew from 91 percent of the territory that it gained in 1967.
In addition, after Israel and the Palestinian Authority signed the Interim Agreement on Sept. 28, 1995, Israeli troops withdrew from the majority of the Palestinian population centers in the West Bank. (See Martin Gilbert's map showing the extent of the withdrawals.) As the LA Times reported on Dec. 28, 1995 (Mary Curtius, "Jeers, then cheers as Israelis withdraw. West Bank: The last pullout of the year comes in an emotional Ramallah, the city that is expected to be Arafat's base"):
For the final time this year, Israeli troops hauled down their flag and pulled out of a West Bank city Wednesday, ducking a hail of stones as their jeeps speeded out of the town expected to become Yasser Arafat's West Bank base.

The pullout from Ramallah leaves Arafat's forces in control of seven of the West Bank's eight Palestinian cities and about 400 villages.
In 1997, Israel withdrew from most of the disputed West Bank city of Hebron. The Los Angeles Times reported (Rebecca Trounson, dateline Hebron, Jan. 17, 1997, "30-Year Hebron occupation ends with a handshake"):
The Israeli army ended 30 years of occupation of most of this sensitive West Bank city just before dawn today, handing its hilltop headquarters over to Palestinian police as a handful of witnesses cheered.

The long-awaited withdrawal from 80% of this ancient city came hours after Israel's parliament overwhelmingly approved the Hebron pact sealed Wednesday by Prime Minister Benjamin Netanyahu and Palestinian Authority President Yasser Arafat.
Posted by TS at September 1, 2013 07:56 AM
Comments
Guidelines for posting
This is a moderated blog. We will not post comments that include racism, bigotry, threats, or factually inaccurate material.
Post a comment