« What Gideon Levy is Missing in Nazareth | Main | Where's the Coverage? The Ignored Palestinian Protests »
July 01, 2012
The LA Times, UNESCO and the Holy Sites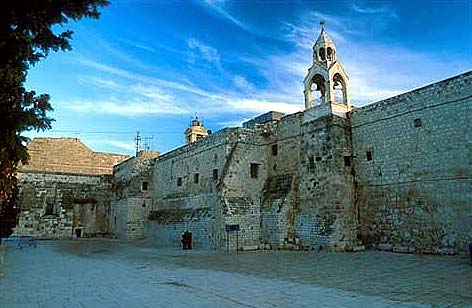 The Church of the Nativity. UNESCO's own expert panel recommended against adding it as a World Heritage site
The Los Angeles Times' coverage of the controversy surrounding Unesco's decision to list Bethlehem holy sites as World Heritage sites comes up short. While it notes Israeli Prime Minister Netanyahu's view that "UNESCO is driven by political considerations and not cultural ones," it ignores a key point of evidence substantiating that position.
As reported in many media outlets, but not the LA Times, U.S. ambassador to UNESCO, David Killion noted the decision was made "against the official recommendation of the International Council on Monuments and Sites, the expert advisory body that evaluated the site." The expert panel's recommendations are almost always heeded.
(Hat tip: Stephen Silver)
Posted by TS at July 1, 2012 07:35 AM
Comments
Guidelines for posting
This is a moderated blog. We will not post comments that include racism, bigotry, threats, or factually inaccurate material.
Post a comment