« AINA Provides Detail on Copts -- U.S. Media Waking Up | Main | Ha'aretz Rewrites Knesset Bill to Outlaw Protests »
March 10, 2011
Wall Street Journal to Vogue: Dictators Are So Last Year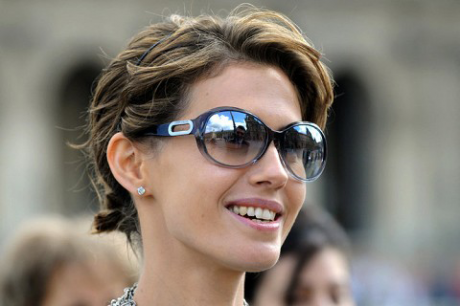 Bari Weiss and David Feith of the Wall Street Journal skewer Vogue's "decision this month to publish a 3,000-word paean to that 'freshest and most magnetic of first ladies,' Syria's Asma al-Assad." They write:
The Assad family—first Hafez and now his son Bashar—has ruled Syria since 1970. In that time, they've killed 20,000 Syrians to put down an uprising in Hama, provoked civil war in Lebanon and then occupied the country to "keep peace," built a secret nuclear-weapons facility modeled on North Korea's, and established Damascus as a hub for terrorists from Hezbollah to Hamas and Islamic Jihad. All part of keeping their countrymen under foot for 40 years.

No matter. The only feet that seem to interest Vogue writer Joan Juliet Buck are the manicured toes of the first lady. Mrs. Assad reveals a "flash of red soles," we're told, as she darts about with "energetic grace."

The red soles are an allusion to the signature feature of Christian Louboutin designer heels—easily $700 a pair—that Mrs. Assad favors. . .

And her parenting? "The household is run on wildly democratic principles," Vogue reports. "We all vote on what we want and where," says Mrs. Assad of herself, her husband and their children.

For the people of Syria, not so much. Outside their home, the Assads believe in democracy the way Saddam Hussein did. In 2000, Bashar al-Assad won 97% of the vote. Vogue musters the gumption only to call this "startling." In fact, it's part of a political climate that's one of the world's worst—on par, says the watchdog group Freedom House, with those of North Korea, Burma and Saudi Arabia.
Posted by TS at March 10, 2011 03:28 AM
Comments
Guidelines for posting
This is a moderated blog. We will not post comments that include racism, bigotry, threats, or factually inaccurate material.
Post a comment