« Video Overview of Flotilla Incident | Main | Major Media Mute About News of Hezbollah's Human Shields in Lebanon »
July 21, 2010
Deprived Gazans Open Luxury Mall
Elder of Ziyon has posted many pictures and a video of the new luxury Gaza Mall-- complete with indoor fountains.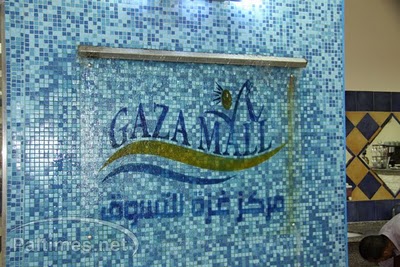 Posted by rh at July 21, 2010 01:51 PM
Comments
And... most of the world's billionaires live in the US. Ergo, all Americans have plenty of money. (That guy living under a bridge just does so for fun.)
Posted by: Gatton Fratton at July 28, 2010 07:40 PM
No, but it makes one wonder about the dearth of goods in Gaza. that one hears about in much of the mainstream media.
Posted by: rh at July 28, 2010 07:41 PM
Guidelines for posting
This is a moderated blog. We will not post comments that include racism, bigotry, threats, or factually inaccurate material.
Post a comment