« NY Times Misses the Boat on Israeli Warnings | Main | More Footage of Passenger Violence on Ship Mavi Marmara »
May 31, 2010
Reuters Corrects: The Wounded Was Israeli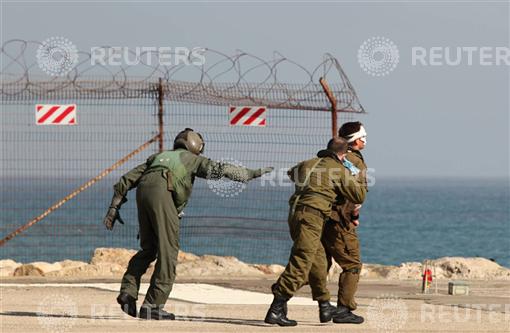 Following communication with CAMERA, Reuters commendably corrected an erroneous headline for the photo pictured here which appeared in the photo service available to clients. The erroneous headline misidentified an Israeli soldier, wounded in the violent confrontation on the Gaza flotilla today, as a pro-Palestinian activist. The erroneous headline, along with the caption which contained the correct information appear below:

When notified about the error, Reuters promptly corrected:
Posted by TS at May 31, 2010 08:17 AM
Comments
Guidelines for posting
This is a moderated blog. We will not post comments that include racism, bigotry, threats, or factually inaccurate material.
Post a comment