«

Fatah In the Headlines: "Unreformed" and "Hard-Line" or ... "A New Generation"

| Main | More Embarassing News for J Street »
August 13, 2009
The Scoop on J Street's Pollster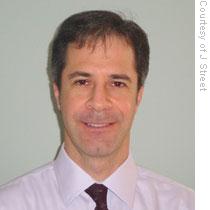 Former J Street VP Jim Gerstein
Earlier (see here and here) we examined J Street's problematic use of polls to suit its agenda. Now Noah Pollak at Commentary exposes the conflict of interest of Jim Gerstein, the head of the firm that carries out J Street's polls, as well as a former J Street vice president. The latter position is concealed in J Street's pr material.
Posted by TS at August 13, 2009 08:14 AM
Comments
Guidelines for posting
This is a moderated blog. We will not post comments that include racism, bigotry, threats, or factually inaccurate material.
Post a comment