« Free Gaza Coordinator Doubles as Daily Telegraph Journalist | Main | Checking the Numbers »
January 26, 2009
Naive Newsman on the West Bank
Dry Bones brings back the Naive Newsman, who turns his sights from the Gaza Strip to the West Bank.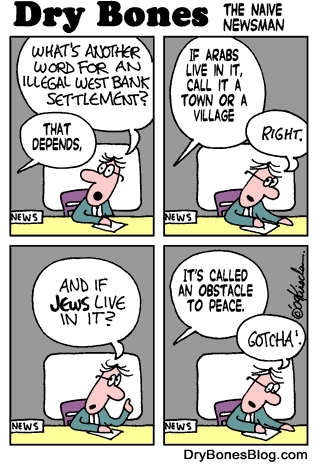 Posted by TS at January 26, 2009 02:33 AM
Comments
Very accurate and true !!!
Posted by: Philippe at January 27, 2009 09:51 AM
Guidelines for posting
This is a moderated blog. We will not post comments that include racism, bigotry, threats, or factually inaccurate material.
Post a comment