« Levy Inflates Civilian Casualties By Almost 300 Percent | Main | Israeli Israel-Haters »
January 01, 2009
Bloggers Counter Russian Media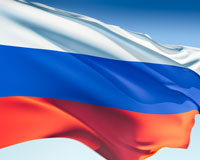 Ha'aretz reports today that Israeli bloggers are challenging bias in Russian-language media. The print edition includes information not available online:
In the last few days a newspaper in Russia featured a report that Israel is bombing a Russian city. How did this happen? Instead of writing about the unwillingness of the Bnai Ayish Local Council, most of whose residents are Russian speakers, including the council head, to accept that missiles might be launched at it from Gaza, the paper wrote about Israelis firing on the "Russian city of Bnai Ayish." A few hours later, thanks to the assistance of Russian -speaking Israeli bloggers, a more accurate version of the report was published.

When you start from the assumption that the average Russian does not necessarily know where Israel is located and where Gaza is, and that he is fed primarily by the official propaganda in Russia, it is necessary to explain to him the proximity and the danger in launching rockets from Gaza using his own reference points. The bloggers created maps of Moscow and its surrounding suburbs in order to explain to the Russian audience where it would be possible to launch missiles at them and from that conclude how dangerous the rocket threat against Israel is.
Posted by TS at January 1, 2009 03:27 AM
Comments
Guidelines for posting
This is a moderated blog. We will not post comments that include racism, bigotry, threats, or factually inaccurate material.
Post a comment