« Axis Lauren | Main | An Update Needed at WorldVision's Website »
December 21, 2008
Who Violated the Ceasefire First?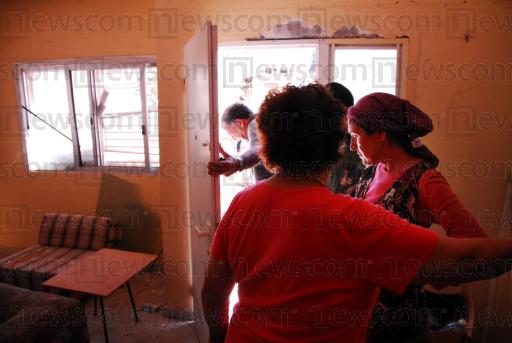 Sderot residents inspect damage to a house after a Palestinian rocket slammed into it on June 24, 2008, five days after the ceasefire was declared (Photo by Rafel Ben-Ari/Chameleons Eye)
Ha'aretz's Gideon Levy, like any columnist, is entitled to argue for whatever policy he prefers, but journalistic ethics require that even Op-Eds stick to factual accuracy. Yet, in his column today advocating direct negotiations which Hamas, he writes:
The ceasefire was violated first by Israel with its unnecessary operation of blowing up a tunnel.
Of course, Israel blew up the tunnel in question the beginning of November, while Palestinians again started firing rockets into Israel just days after the June 19 ceasefire was declared.
By Aug. 28, Palestinians had fired 40 rockets and mortars at Israel.
Posted by TS at December 21, 2008 05:12 AM
Comments
Guidelines for posting
This is a moderated blog. We will not post comments that include racism, bigotry, threats, or factually inaccurate material.
Post a comment