« Not Reassured by Kristof's "Expert Reassurances" | Main | UPDATED: Reuters Rewrites Rulership of West Bank »
August 08, 2008
The Power of Numbers?
"We don't boycott a quarter of humanity."
French President Nicolas Sarkozy made this comment this specifically about China, in response to criticism of his presence at the opening ceremony of the Beijing Olympic games.
One can't help but wonder, though, if a similar calculus has fueled what Italian Foreign Minister Franco Frattini recently described as the European Union's "unbalanced stance vis a vis Israel."
The population of the Arab world is roughly 300 million. Israel's population is about 7 million (5.5 million of whom are Jews).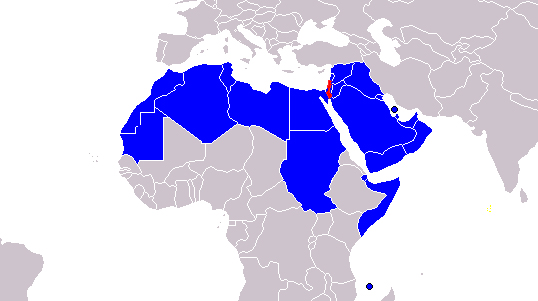 Posted by at August 8, 2008 10:41 AM
Comments
That is not counting the muslim states, adn the muslim world which IS a quarter of humanity, well... actually 24% of the global population. Although religion doesn't necesarily enter the ecuation. But still, lets not leave out religious intolerance which is a strong factor.
Posted by: Erick at August 12, 2008 05:03 PM
But the Arab world doesn't get along with each other. Muslims are always at each other's throtes.
Posted by: Darius at January 15, 2009 01:21 AM
Guidelines for posting
This is a moderated blog. We will not post comments that include racism, bigotry, threats, or factually inaccurate material.
Post a comment