« Frank Rich Gets It Wrong on Hagee | Main | Akiva Eldar: Proud Not to Be Objective »
May 25, 2008
T-Shirts for Terror-Lovers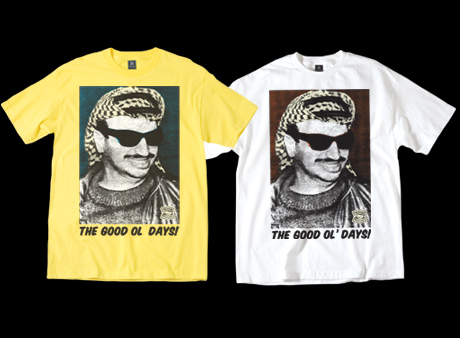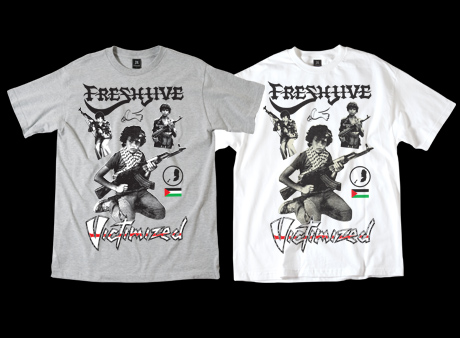 Me thinks "Fresh Jive" T-shirt manufacturer Rick Klotz protests too much. Hmmm, he says he's all about "respectful dialog," but he lionizes the godfather of terrorism, a young Yasser Arafat, in a repulsive T-shirt design , with the slogan "the good ol' days". Then he proudly promotes another T-shirt design (which was being sold at Urban Outfitters) featuring "victimized" young Palestinian terrorists in training, who are indeed victims of their own extremist culture, but who more than anything strive to victimize innocent Jews.

When the public protested the T-shirts' glorification of terrorists, potty-mouth Rick claims he is a poor misunderstood man who just wants to encourage "respectful dialog," even though he curses anyone who disagrees with him and repeatedly drops the f-bomb on them. For someone supposedly interested in respectful dialogue, he seems to be doing a lot of hero-worship of people who have chosen murder and extremism over peace and dialogue time after time.

I can't imagine why anyone would want to buy a Fresh Jive T-shirt or spend a dime in any store that sells them. Thankfully Urban Outfitters decided to no longer sell the terror-lovers T-shirt.


Posted by LG at May 25, 2008 01:28 AM
Comments
Guidelines for posting
This is a moderated blog. We will not post comments that include racism, bigotry, threats, or factually inaccurate material.
Post a comment