« University Heads and Nobel Prize Winners Against British Academic Boycott | Main | Columnist criticizes U.N. treatment of Israel »
June 28, 2007
Fatah's Links to Iran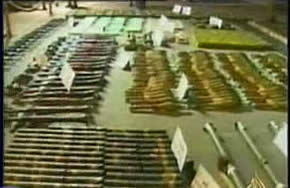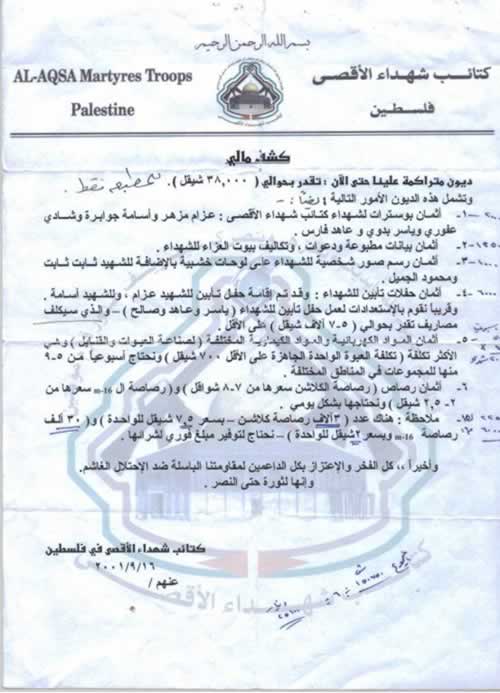 Israel recently announced its intention to release funds to the Fatah-dominated Palestinian government in the West Bank. Both the Israeli and American government want to bolster President Abbas and Fatah as a more moderate alternative to Hamas, which is viewed as being aligned with Iran. But there is concern that elements within Fatah are also linked to Iran.
A policy paper published on March 12, 2007 by former Brigadier General Shalom Harari, now a senior research scholar at the Institute for Counter-Terrorism in Israel, estimates 40 percent of Fatah's fighting groups are funded by Iran.
There is also more direct evidence of a Fatah-Iran connection. Recall the cautionary story of the Karine-A.
On January 3, 2002, a chartered ship, the Karine-A, was intercepted by Israel on its way to delivering a large cache of weapons to the Palestinian Authority (PA) from Iran. The PA was then led by Yasir Arafat and the Fatah party. The ship contained vast supplies of explosives and missiles for use against Israeli forces and civilians.
Two months later, an Israeli raid into the Jericho prison yielded a number of documents detailing this arms deal between the PA and Iran. Some of the documents captured included lists submitted by Al-Aqsa Brigades cells itemizing ammunition needs and machinery for fabricating explosive devices.
A key player in the deal was one of Yasir Arafat's most trusted lieutenants, Fuad al-Shobaki. The Intelligence and Terrorism Information Center at the Center for Special Studies published a detailed account of the siezed documents and interview with Shobaki.
During his interrogation, Shobaki described how he was tasked by Arafat to purchase weapons using funds culled in part from aid money sent by Western donors. Shobaki admitted that many of the weapons were turned over to the Al-Aqsa Martyrs Brigades.
The warning by Harari and the revelations about the Karine-A incident suggest the U.S. and Israel should exercise caution as they procede with their decision to make more funds available to Fatah.
Posted by SS at June 28, 2007 11:04 AM
Comments
Guidelines for posting
This is a moderated blog. We will not post comments that include racism, bigotry, threats, or factually inaccurate material.
Post a comment