« Independent: 'Militant' Infiltrates Reuters | Main | Incitement Continues on PA TV »
September 13, 2005
CAMERA Report: Media Excuses Palestinian Destruction of Synagogues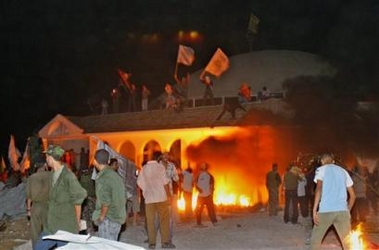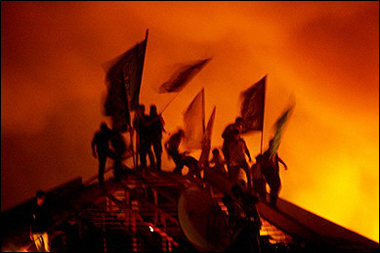 Palestinians Destroy Gaza Synagogues
As the IDF left the Gaza Strip, ending the Israeli presence there, Palestinians charged in, looting, burning and destroying the synagogues left behind. One can only imagine the international outcry had Israelis destroyed even one deserted Muslim mosque–the mere rumor that a Koran may have been mishandled was enough to spark widespread media condemnation—but here much of the media, following the Palestinian lead, justified the rampaging as an understandable reaction to what they called "38 years of Israeli occupation" in the Gaza Strip and turned the tables to criticize Israel.
CAMERA has documented some of the media response. Read about it here.
Posted by rh at September 13, 2005 11:01 PM
Comments
Guidelines for posting
This is a moderated blog. We will not post comments that include racism, bigotry, threats, or factually inaccurate material.
Post a comment