October 23, 2017
Another Chapter in Yusef Daher's One-Man Propaganda War
The confined spaces of the Old City of Jerusalem present real problems for Israeli officials during celebrations of the Easter Triduum. In particular, the Church of the Holy Sepulcher and its narrow courtyard present a nightmare for officials responsible for crowd control in the Old City. Sadly, Yusef Daher, executive secretary of the Jerusalem Inter-Church Center, currently located at the Monastery of St. Anne in the Old City, uses Israel's response to these difficulties as a pretext to accuse Israeli officials of oppressing the Christian community in Jerusalem. (Photos: Dexter Van Zile)
Yusef Daher really ought to be ashamed of himself.
For at least a decade, he has used his status as executive secretary of the Jerusalem Interchurch Center — currently located in St. Anne's Monastery near the Lion's Gate of the Old City — to de-legitimize the Jewish state.
It's bad enough that Daher, a Christian, has posted images on social media that valorize Palestinian violence against Israeli civilians, but to make matters worse, he has used his status as a "Christian peacemaker" to portray legitimate Israeli security measures as a violation of religious freedom in Jerusalem. The problem is that if Israeli officials did not impose some sort of crowd control on Christian celebrations in Jerusalem, people might get killed in stampedes. It's happened in the past.
Here are the details.
Daher periodically condemns Israeli security officials for keeping a tight rein on the crowds of Christians that gather to participate in Good Friday and Easter services in the Church of the Holy Sepulcher in the Old City of Jerusalem. Sadly enough, irresponsible Christian leaders in Jerusalem have cooperated with Daher's efforts to demonize Israel.
In an article published by the Catholic News Service in April 2014, Daher complained that pilgrims intent on watching Good Friday and Easter services at the Sepulcher are kept away from the Church and are forced to watch the events on a large TV screen near Jaffa Gate. Pilgrims, Daher said, "are kept behind iron barricades as if they are in prison."
The same article quotes church leaders in Jerusalem as they accuse Israel of "tampering with the traditional celebrations and local heritage."
Daher said that Israel disrupts pilgrims on Good Friday service and that this "often disturbs people who are in prayer and creates tension." He also declared that Israeli police have acted violently against worshippers and that there have been arrests.
The article also states that "Daher noted that pilgrims are prevented from standing in the church's courtyard even though a three-meter-wide corridor would be enough for people to pass through in an emergency."

Continue reading "Another Chapter in Yusef Daher's One-Man Propaganda War"
Posted by dvz at 03:31 PM | Comments (0)
Hamas Celebrates Qatar's New UN Gig, Media MIA
Khaled Meshal

On Oct. 17, 2017, it was announced that Qatar would be appointed to the United Nations Human Rights Council (UNHRC). In a largely underreported move, Hamas, the U.S.-designated terrorist group that rules the Gaza Strip, seemed pleased with the announcement.
Hamas's official Twitter account said that "Qatar is a member in U.N. Human Rights Council after getting 155 votes." It might seem odd that a terror group would take the time to celebrate a country's appointment to a UN body ostensibly concerned with human rights.
But Qatar champions Hamas, whose charter calls for the destruction of Israel, the genocide of Jews, and which hides behind human shields while launching missiles at the Jewish state.
Jonathan Schanzer, a former terror analyst for the U.S. Treasury Department, highlighted Hamas's celebratory tweet. Schanzer, who is now the Vice President at the Foundation for the Defense of Democracies, a Washington D.C.-based think tank, has noted Qatar's support for terrorism before.
In an April 20, 2017 New York Post Op-Ed ("Time for the U.S. to stop Qatar's support for terror"), Schanzer detailed how Hamas "enjoys safe haven in Qatar and also raises plenty of cash." Noting that top Hamas official Khaled Meshal has "long operated out of Doha," the former Treasury official also pointed out that:
"Hamas military official Saleh Arouri — suspected of masterminding the kidnapping and murder of three Israeli teens, sparking the 2014 war between Hamas and Israel — is now reportedly in Qatar after being booted from Turkey."
Qatar's support for terrorism has extended to hosting members of the Taliban and a seeming unwillingness to go after terror financiers. In 2016, the U.S. Treasury Department's top terrorism-finance, Adam Szubin, said that Doha had demonstrated "a lack of political will…to effectively enforce their combating terrorist financing laws."
Qatar's support for Iran—which the U.S. State Department has listed as the top state sponsor of terrorism—has caused a publicized fissure with its fellow Gulf Arab countries who view the Islamic Republic as exporting instability (see, for example "As Persian Gulf Crisis Persists, Alarm in Washington Deepens," Sept. 17, 2017, The Washington Post). Despite this aspect, many major U.S. news outlets failed to detail Hamas's open celebration of Qatar's U.N. appointment. A Lexis-Nexis search of USA Today, The Washington Post, The Washington Times, and others, showed no mention of the tweet despite Qatar, the U.N., and Hamas being frequently covered topics.
Posted by SD at 10:57 AM | Comments (0)
The Journalists Bin Laden Could Count On

Osama bin Laden knew which journalists to feed information to when the terror chieftain wanted information disseminated in a manner useful to his aims. The al-Qaeda founder, like his terrorist counterparts in Hamas, Hezbollah and the Islamic State in Iraq and Syria (ISIS), used the media to his advantage, a new book highlights.
In their 2017 book The Exile: The Stunning Inside Story of Osama Bin Laden and Al-Qaeda in Flight, British journalists Cathy Scott-Clark and Adrian Levy interviewed top counterterrorism officials from a variety of governments, as well as Bin Laden associates and members of the terror group.
Among other things, Scott-Clark and Levy note that, from his hideout in Abbottabad, Pakistan, Bin Laden plotted in October 2010 on how best to highlight the upcoming anniversary of the Sept. 11, 2001 terror attacks perpetrated by al-Qaeda. The author's state:
"The tenth anniversary of 9/11 was coming and 'attention should be paid to start preparing for [it] now,' Osama railed. Al Qaeda needed to 'benefit from this event' and present 'our cause to the world, especially to the European people.' Atiyah [abd al-Rahman, a top AQ operative] should reach out to the right people. He [Bin Laden] suggested Ahmad Zaidan at Al Jazeera, Robert Fisk of the Independent, and the prominent Arab newspaper editor Abdel Bari Atwan, based in London [emphasis added]."
Bin Laden clarified that "jihadi media" is a "main piece of the war" and it shouldn't be "abandoned."
The journalists named by Bin Laden as preferable disseminators of his propaganda have another thing in common: They all target Israel.
As UK Media Watch, a CAMERA affiliate, has detailed, Fisk's work evidences a history of offering anti-Israel broadsides and distortions. Among other things, he has said that Hamas is more moral than Israel and conspiratorially accused the Jewish state of dragging "the West into [the] Syrian war." In one June 22, 2014 report, Fisk worried about the terror threat to the U.K. from Israeli soldiers.
Similarly, Al-Jazeera, the de-facto state news outlet for Qatar, a chief financier of Hamas and other terror groups, also has a history of making anti-Israel, and frequently antisemitic, broadcasts. And, as Levy and Scott-Clark note, one of Al-Qaeda's earliest media chiefs was Abu Walid al-Masri—a former Al-Jazeera journalist. Al-Masri even served as Al-Jazeera's Afghanistan bureau chief from 1998-2001—after he had trained in the same jihadist camps in the 1980s as future Al-Qaeda fighters. Al-Masri's son-in-law, Saif al-Adel, served as Al-Qaeda's military chief for a number of years, according to Levy and Scott-Clark.
Posted by SD at 09:48 AM | Comments (0)
October 16, 2017
Where's the Coverage? Egyptian Army Destroys Sinai Homes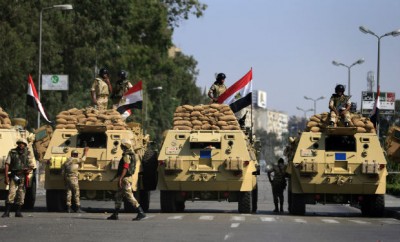 In a widely underreported move, the Egyptian Army began demolishing the homes of civilians in the city of Rafah on Oct. 4, 2017. The move, an Al-Monitor report noted, was "part of the third stage of building a border buffer zone with the Gaza Strip ("Egypt's army destroys Sinai homes to expand Gaza buffer," Oct. 11, 2017)."
The buffer line, the dispatch stated, is part of an attempt to destroy tunnels used by terrorist groups, such as Hamas, to smuggle operatives and materials between Gaza and the Sinai Peninsula. The process has been ongoing since October 2014. In its third phase, as with the preceding two, an area of 500 meters was added.
Al-Monitor claimed to have received a copy of the press statement of the governor of northern Sinai, Abdel Fattah Harhoor. Among other things, it said that the third phase of the buffer zones development was essential to "protecting Egypt's national security and countering terrorism," Al-Monitor said.
Those residents who have been displaced as a result of its construction are "facing difficulties in finding alternative housing," the paper reported. The publication added:
"Hundreds have resorted to building huts from the remains of houses and palm trees in desert areas in the surroundings of Sheikh Zuweid, Rafah and el-Arish. But their presence in these areas puts their lives at risk because there has been constant military combing and launching of random missiles between the army and the Egyptian branch of the Islamic State, Wilayat Sinai, since 2013."
During the first phase of the buffer zone's construction, displaced residents were offered compensation by the Egyptian government. At present, it's unknown if compensation of any form will be offered to those forcibly relocated during the ongoing third phase.
Egypt's decision to construct the buffer zone has been widely ignored by many major Western news outlets. A Lexis-Nexis search of major U.S. news outlets, such as The Washington Post, USA Today and The Baltimore Sun, among others, shows no mention of the recent phase and its accompanying displacement of Egyptian residents due to security concerns.
By contrast, as CAMERA has highlighted, Israeli security measures, such as the security barrier, are both well covered and frequently misreported (see here for examples and CAMERA-prompted corrections).
Posted by SD at 09:27 AM | Comments (0)
Fatah: A 'Sea of Blood' Will 'Create the State of Palestine'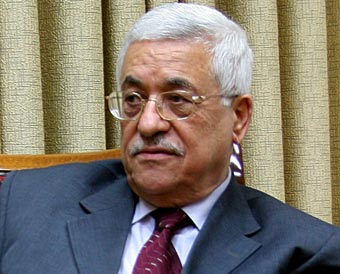 PA President Mahmoud Abbas

Fatah is the movement that dominates the Palestinian Authority (PA), the entity responsible for governing the West Bank (Judea and Samaria). Controlled by PA President Mahmoud Abbas, the movement is frequently labeled "moderate" by many news outlets. But even a cursory look at Fatah's Facebook page should dispel that myth.
According to Palestinian Media Watch (PMW), a non-profit organization that translates media in the West Bank, eastern Jerusalem and the Gaza Strip, Fatah recently authored a social media post that spelled out its objectives.
PMW noted that, in an Oct. 3, 2017 post on its official Facebook page, Fatah proclaimed:
"From the blood of the Martyrs (Shahids) we will create the State of Palestine."
Having enunciated its methods for state building, Fatah's Nablus branch offered more details in an Oc. 4, 2017, Facebook post, which stated:
"The Palestinian blood is not oil or water, but rather the salt of the earth and the gunpowder of the revolution."
Images of Palestinian "leaders," such as Fathi Shaqaqi, the founder of U.S. designated terror group Palestinian Islamic Jihad (PIJ), Ahmad Yassin, the deceased founder of Hamas, and others, accompanied the Facebook post.
As CAMERA has highlighted, Fatah's Facebook page frequently disseminates antisemitic material and exhortations to anti-Jewish violence. In March 2017, Facebook took the page down. However, it was back up within three days and Facebook had not removed "any of the terror promoting material that is regularly posted on the page," PMW noted.
Enraged at having its page briefly removed, Fatah accused Facebook of having a "blind bias in favor of the occupation."
Facebook never explained its reasons for removing—or for reinstating—Fatah's page. Less than a year later, Fatah continues to violate the social network's stated guidelines against threatening language. And it continues to make its motives and desires clear.
Posted by SD at 08:44 AM | Comments (1)
October 15, 2017
Imaginary BDS Demon Gets Haaretz Photo Editor
Oct. 17 Update: Haaretz Prints Correction on BDS Activists That Weren't
In his Oct. 13 column ("Exorcising an imaginary BDS demon"), Haaretz's David Rosenberg argues that the anti-Israel BDS (boycott, divest, sanctions) movement is an "imaginary demon." As the subheadline puts it: "Israel isn't under any threat from boycott movement, but fighting a phony BDS war is too tempting for many to pass up. Even, [sic] the U.S. Congress has been enlisted in the fight."
In addition to the U.S. Congress, it seems that a Haaretz photo editor has also been taken in by the phony BDS demon, imagining BDS activists where there are none. Thus, the photo caption accompanying the article in the print edition (page 14) stated: "Israel supporters separated by a police barrier from BDS activists at a New York parade."
But the "BDS activists" are actually anti-BDS activists, as made clear in the original Associated Press caption.

Haaretz's digital edition got it right, correctly identifying the demonstrators as anti-BDS activists.
CAMERA has contacted Haaretz to request a correction. Stay tuned for an update.
Hat tip: LDS
Posted by TS at 06:34 AM | Comments (1)
October 10, 2017
Where's the Coverage of Torture in Gaza Prisons?
Earlier this month, the online news site Al-Monitor wrote about two Palestinian human rights organizations' reporting on complaints of torture in Gaza prisons. ("Gaza activists decry rise in torture within prisons," October 1, 2017.) Al-Monitor wrote:
Human rights organizations operating in the Gaza Strip have monitored many cases of torture in Gaza prisons in 2016-17, which were described as "recurring."

After he was severely tortured, detainee Khalil Abu Harb, from Gaza City, committed suicide on Sept. 19. The Palestinian Center for Human Rights (PCHR) demanded in a Sept. 20 statement that the attorney general and decision-makers in the Gaza Strip stop what the PCHR described as a state of decay in detention centers. The PCHR demanded that they put an end to torture in prisons and abide by Palestinian law.

The Independent Commission for Human Rights (ICHR) issued its monthly report for July on Sept. 20. The ICHR noted that during July, it received 38 complaints of torture and ill-treatment in the Palestinian territories, 26 of which were in Gaza, and they included 22 complaints against the police and four against the Internal Security Service.

In its annual report for 2016, the ICHR revealed that it documented hundreds of complaints submitted by victims of torture in detention centers and prisons in the Gaza Strip that year.

PCHR's legal researcher Mohammed Abu Hashim told Al-Monitor that there is a lack of comprehensive and accurate statistics on cases of torture in prisons and detention centers, because the victims of torture are reluctant to confront the authorities. They do not trust in their ability to protect them or provide some form of compensation either by the judiciary or human rights centers.

With the help of Google Translate, CAMERA reviewed the IHCR report for July as well as the PCHR September 20 statement that Al-Monitor cited, which support the article.
The IHCR was founded in 1993 by Yasser Arafat. The PHCR has been noted for its bias against Israel and its reliance on lawfare against Israel. Yet, it has taken the step of criticizing the Hamas government of Gaza.
No mainstream American news media, however, has prominently featured this story. Palestinian suffering is only newsworthy, it seems, when Israel can be blamed.

Posted by kabe at 04:22 PM | Comments (2)
October 06, 2017
The Washington Post Belatedly Covers Hamas-Fatah Talks

The Washington Post has finally reported on recent reconciliation attempts between the two ruling Palestinian groups, Fatah and Hamas—nearly a month after they first came to public light.
In an Oct. 3, 2017 dispatch, Post reporter Sufian Taha and Jerusalem bureau chief Loveday Morris noted that Palestinian Authority (PA) Prime Minister Rami Hamdallah was visiting Hamas-ruled Gaza Strip as part of a "symbolic step toward ending a decade-long rift" with the U.S.-designated terror group. The PA is dominated by the Fatah movement, which, after losing elections in 2006, fought a brief and bloody war with Hamas in June 2007.
Tensions between the two groups have continued in the years since that conflict. However, as CAMERA has noted, many major news outlets frequently underreport Palestinian politics and rivalries. Some outlets, such as The Washington Post, devote in an inordinate amount of coverage to Israeli politics. (see, for example, "The Washington Post's Jewish Home Fixation," The Washington Jewish Week, April 26, 2017).
The Post, for instance, has offered reports on Israeli Prime Minister Benjamin Netanyahu's dog biting someone, or, under its "World Views" section, a piece on an Israeli restaurant purportedly overcharging Chinese tourists. When Palestinian affairs are covered, it's often in a manner that infantilizes them; recent Post reports have been on topics such as a Gazan field trip for schoolchildren and Palestinian pigeon ownership; implicitly portraying them as prisoners without independent agency ("For Palestinians, its Lights Out at The Washington Post," Algemeiner, June 22, 2017).
To its credit, The Post now informs readers that:
"Hamas invited Hamdallah's unity government…to take control of administering Gaza last month [emphasis added]. Hamas also its own administrative committee and said it was ready to hold elections."
This has important ramifications—and not only for Palestinian politics. As the U.S., Israel and others list Hamas as a terrorist group, what becomes of the Palestinian Authority and its composition is of extreme importance to both the region and the policies of non-regional actors, like the United States. However, this is the first Post report fully detailing efforts that have been going on since "last month."
The New York Times, Reuters and other outlets have been covering the reconciliation attempts since the beginning of September 2017. A Sept. 28, 2017 lengthy Post report on Gaza's water crisis briefly—in five sentences—noted that reconciliation attempts were under way. But, the majority of that dispatch focused on Gaza's water crisis, while omitting that by devoting reconstruction aid to terror instead of infrastructure, Hamas rulers are principally to blame.
To the detriment of its readers, The Post continues to underreport Palestinian politics.
Posted by SD at 11:36 AM | Comments (0)
(Updated) Wikipedia's Jewish Problem
Note: This post has been updated. Scroll down for information.

If anyone has any doubts that Wikipedia has a problem with the Jewish state, let them take a look at the website's list of national dances. It's a pretty straightforward list, except of course when it comes to Israel. The screenshot below shows the problem:
Continue reading "(Updated) Wikipedia's Jewish Problem"
Posted by dvz at 11:31 AM | Comments (1)
October 03, 2017
BDS Activist and Media Favorite Uses Las Vegas Tragedy to Attack Israel
Munayyer

A prominent activist in the boycott, divestment and sanctions (BDS) effort, Yousef Munayyer, used the Oct. 2, 2017 mass shooting in Las Vegas to attack Israel. Munayyer is the executive director of the U.S. Campaign for Palestinian Rights, formerly known as the U.S. Campaign to End the Israeli Occupation, a pro-BDS organization.
As CAMERA has pointed out, BDS backers call for the end of the Jewish state of Israel and seek to delegitimize it ("More distortions on Israel, The Hill, May 19, 2015).
After news of the massacre broke, the Embassy of Israel tweeted, "Our thoughts and prayers are with the victims of the #LasVegasShooting and their families. Love and Solidarity from Israel."
Munayyer quoted the tweet, and added one of his own: "Also from Israel, assault rifles into the U.S. market." He provided a link to a February 2017 Daily Beast article, which said that the AK-47 assault rifle might one-day be made in Israel. But as Cornell law professor William Jacobson noted at the Legal Insurrection, a blog that focuses on antisemitism and other issues, AK-47s are currently "manufactured in many places, including the U.S."
On Twitter, Yair Rosenberg, a journalist with Tablet magazine, elaborated: "American guns are overwhelmingly produced in America, but there is no atrocity that cannot and will not be blamed on the Jews or their state."
Rosenberg even cited a list of the top "firearms imported into the United States by country of manufacture in 2016." Israel, with 47,307, ranked fifteen in the amount of total firearms. By contrast, Austria imported 1,322,684 and Turkey imported ten times as many as Israel. But, as Rosenberg noted, Israel was the only Jewish country on the list. It was perhaps for this distinguishing feature that Munayyer chose to use a tragedy for his own political ends.
As CAMERA has detailed, Munayyer has a history of making misleading statements. For example, in a 2014 interview with CNN, Munayyer, refused to answer questions about why Hamas was ordering Gazans to stay inside of homes that Israel was telling them—in advance—would be bombed during the Jewish state's 2014 war with the terror group. Hamas—a genocidal terrorist group that calls for Israel's destruction—wanted to increase Palestinian civilian casualties for propaganda purposes. On CNN, Munayyer wanted to push his own propaganda; deflecting the interviewers question and minimizing Hamas' crimes and objectives.
At a July 25, 2016 event held by the U.S. Campaign to End the Israeli Occupation, U.S. Congressman Hank Johnson compared Jewish settlers to insects; an age-old antisemitic trope ("U.S. Congressman Calls Jewish Settlers 'Termites'—Media Silent," July 27, 2016). As CAMERA highlighted, many major media outlets failed to report this event.
Munayyer, however, is a media favorite. His bio on the U.S. Campaign for Palestinian Rights' website proudly notes: "His writings have appeared in every major metropolitan newspaper in the United States and many others internationally as well as online. He has frequently appeared to comment on national and international media outlets including CNN, MSNBC, Fox News, NBC, CBS, Al-Jazeera English, C-Span, and others many others."
Posted by SD at 11:35 AM | Comments (1)
September 27, 2017
The Washington Post Cites—Then Removes—A Tweet From an Antisemite

A Washington Post report on U.S. comedian Conan O'Brien's recent trip to Israel initially cited an antisemitic Twitter user. Following contact from CAMERA, The Post removed the offensive tweet from the online article ("How Conan's Israel episode confronted the 'polarizing' political issues," Sept. 20, 2017).
Post reporter Bethonie Butler detailed O'Brien's trip, noting comedic moments as well as the entertainers' encounters with "activists near the separation barrier in the West Bank [Judea and Samaria]."
Quoting O'Brien's televised show, The Post's dispatch informed readers that the security barrier is "a measure built to protect against terrorist attacks and has resulted in a dramatic drop in Israeli deaths."
Bizarrely, the article also initially included a tweet ostensibly meant to show negative reaction to O'Brien's show. Twitter user "MagSec" said, "Conan O'Brien's trip to Israel is the most shameless bit of propaganda that I've ever seen. He even has an Israeli doctor treating a Syrian." Of course, Israeli doctors have been treating victims of the Syrian civil war—a fact that is seldom noted by many media outlets. It's hard to see how this qualifies as "shameless propaganda"—unless one is an antisemite.
Screenshots taken by CAMERA Senior Research Analyst Gilead Ini show that the same Twitter user also thinks "The Jews at CNN are trying to get blacks to murder whites again" and "Never forget that CNN anchor Rick Sanchez said CNN & all the news networks were run by Jews." In addition to being a purveyor of antisemitic tropes, the individual's bigotry extends elsewhere, and includes attacking transgender people and praising assaults against journalists.
Following contact from CAMERA, The Washington Post commendably removed the tweet from its online report and noted that the post "has been updated." Nonetheless, its initial inclusion does raise the question of why this particular Twitter user was cited in the first place.
The dispatch also presented information in a manner that could mislead readers, stating that O'Brien listened to activists who "described attending the funeral of an eight-year old Palestinian girl, who was run over by an Israeli settler in the West Bank." In fact, as CAMERA affiliate UK Media Watch has noted, the girl who is likely being described, Aseel Abu Oun, was killed in what police described as a "regular road accident." However, The Post presented her death in a manner that could lead readers to think that the death was intentional.
By using a questionable source and ambiguous phrasing—even if unintentional—The Post's story could misinform readers.
Posted by SD at 01:29 PM | Comments (0)
Journalist Harassed by PA in 2014 Now in Facebook Jail
Brian Schrauger, editor and publisher of The Jerusalem Journal. (Photo: Dexter Van Zile)
Brian Schrauger, editor of a pro-Israel website The Jerusalem Journal, has, along with a number of his friends and supporters, been placed in Facebook's equivalent of jail, blocked from posting articles to groups on the social media giant's network. Details are a bit sketchy, but Schrauger, along with a number of other pro-Israel bloggers who have attempted to post articles from Schrauger's Chaim Report, a news aggregation section on The Jerusalem Journal.
"The Chaim Report is a kind of Israel-centered version of the Drudge Report," Schrauger says. "Like Drudge, it provides a daily aggregation of third party stories from mainstream news and government sources."
Folks who have tried to post articles from The Chaim Report into Facebook groups have gotten messages that state "Action Blocked." The messages go onto state that the writers in question have been "temporarily restricted from joining and posting to groups." The restrictions or punishments appear to be about 10 days in length.
"Eleven of us have been put in prison," Schrauger says. "So far the release date is from 3-6 October."
Schrauger has his suspicions as to what's happening.

Continue reading "Journalist Harassed by PA in 2014 Now in Facebook Jail"
Posted by dvz at 11:58 AM | Comments (1)
September 26, 2017
The Washington Post Pushes 'Despair' Excuse for Palestinian Terrorism, Again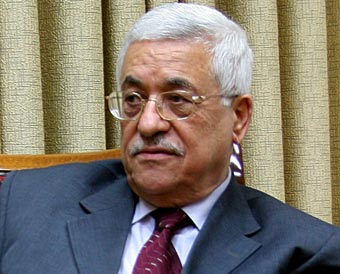 PA President Mahmoud Abbas

A Washington Post report on a Sept. 26, 2017 Palestinian terror attack pushed the narrative that "despair" and "frustration" over the lack of a Palestinian state was a motivating factor in anti-Jewish violence ("Palestinian shoots dead 3 Israelis at settlement near Jerusalem").
The dispatch, by Post reporter Ruth Eglash and Jerusalem bureau chief Loveday Morris, provided details about the attack in which a 37-year-old Palestinian named Nimr Mahmoud al-Jamal murdered an Israeli policeman and two security guards at the entrance to Har Adar in the West Bank (Judea and Samaria). Al-Jamal, who worked in Har Adar, opened fire shortly after 7 a.m., murdering the three men and wounding another Israeli.
In an otherwise informative article, The Post uncritically repeated the claim that "Palestinians say such attacks are caused by frustration stemming from 50 years of occupation." However, as CAMERA has frequently noted, Arab anti-Jewish violence—including terrorist attacks—predates Israel's acquisition of disputed territories in the 1967 Six Day War (for example, see "Anti-Jewish Violence in Pre-State Palestine," Aug 23, 2009).
According to CAMERA's BBC Watch, the Palestine Liberation Organization (PLO) encourages the media to push the narrative that "despair" and "frustration" over the lack of a Palestinian state are the motivating factor behind terror attacks. (see "Reviewing BBC compliance with PLO media guidance," Dec. 8, 2015). The Post, and others, frequently seem to follow these PLO-approved talking points.
Some Palestinian leaders, however, have refuted the idea that frustration over a "military occupation" is the motivating factor behind anti-Jewish violence. For example, Ismail Haniyeh, the leader of Hamas, declared in a speech at a rally on Jan. 19, 2016, at the very height of the so-called "stabbing intifada":
"This intifada [violent uprising] is not the result of despair. This intifada is a jihad, a holy war…only a holy war will drive the occupier out of Palestine."
Indeed, if "despair" over the lack of state is to blame, than Palestinians should be attacking their leadership, which has rejected U.S. and Israeli offers for a state in exchange for peace with the Jewish nation in 2000 at Camp David, 2001 at Taba and 2008 after the Annapolis Conference, among other occasions.
Both Fatah, the movement that dominates the Palestinian Authority (PA), and Hamas, the U.S.-designated terror group that controls the Gaza Strip, praised the September 26th attack. Palestinian Media Watch (PMW), a non-profit organization that monitors Arab media in the West Bank, the Gaza Strip and eastern Jerusalem, noted that Fatah called the attack "an operation" and al-Jamal a "Shahid" (martyr) on its official Facebook page. As PMW pointed out:
"Fatah's referring to the terrorist murderer as a Shahid is the highest praise that Fatah could give…[it] means that he 'died for Allah.' Fatah is telling Palestinians that murdering Israelis is something that their god, Allah, desires, and for which the 'Martyr' will be rewarded in Heaven."
In other words, it's not "despair," but a twisted idea of the divine, that helps motivate anti-Jewish violence.
Indeed, PA President Mahmoud Abbas—who is frequently called a "moderate" by the press and policymakers—has praised such acts. His advisor on religious affairs, Mahmoud Al-Habbash, stated on official PA TV "there is no status Allah has exalted more than Shahada (Martyrdom)," in a 2013 sermon translated by PMW.
As with other Palestinian terrorists who have murdered Jews, the family of al-Jamal will receive payments from the PA—a practice enshrined in law as CAMERA noted in a recent Op-Ed in The Hill. Unsurprisingly, this also went unmentioned by the Palestinian leadership—and The Post that often uncritically quotes them.
Posted by SD at 01:11 PM | Comments (0)
Where's the Coverage? U.S. Establishes a New Base in Israel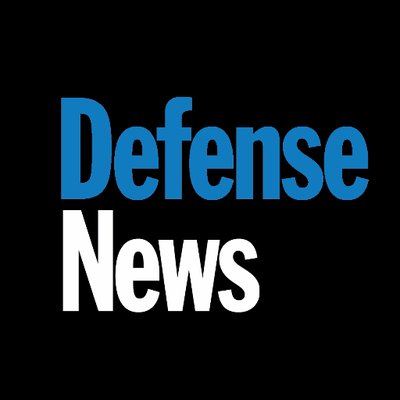 The United States has established a new base in Israel. And many major U.S. news outlets have failed to report the event.
On Sept. 18, 2017, the U.S. announced that it was creating a permanent U.S. Army base to be co-located at the Israel Defense Forces Air Defense School near Beersheba. The base will have dozens of American soldiers and will be operating under an American flag.
A dispatch by Defense News reporter Barbara Opall-Rome ("U.S. breaks ground for new permanent base in Israel," September 18) noted that the location will "house U.S. operational systems to identify and intercept a spectrum of aerial threats, along with barracks, recreational and other facilities required to support several dozen American air defenders."
The IDF's air commander, Israeli Air Force Brig. Gen. Zvika Haimovich, stated that the U.S. presence would be permanent and was part of "an American task force that will be stationed here."
"The purpose of their presence is not for training or for exercises, but rather as part of a joint Israeli and American effort to sustain and enhance our defensive capabilities," Haimovich said.
U.S. Maj. General John Gronski took part in the September 18 ceremonies to announce the base. In his remarks, Gronski—who is the deputy commanding General of the Army National Guard in U.S. Army Europe—pointed out that the base "signifies the strong bond that exists between the U.S. and Israel."
Plans to open the base have been in the works for two years. It's not the first U.S. military presence in the area; an independent facility has been operating in the same area of Israel's Negev desert for almost a decade. That facility, however, is not a joint U.S.-Israeli one. Rather, it is U.S. only but with Israeli search and track radars to provide an early warning in the event of a missile attack from Iran.
By contrast, the new facility, referred to as Site 883 Life Support Area, "represents the first ever stationing of a U.S. Army unit on Israeli soil," Gronski noted. The U.S. General stated:
"The U.S. and Israel have long planned together, exercised together, trained together. And now, with the opening of this site, these crucial interactions will occur every day. We'll have Israeli airmen, US soldiers living and working side by side."
However, many major U.S. news outlets failed to cover this significant event. The Washington Post, for example, only carried an AP dispatch ("Israel and U.S. open first American military base in Israel," September 18). USA Today and The Baltimore Sun didn't report it at all.
The Post's failure to provide original coverage of a development that might have huge ramifications for the United States, Israel and the rest of the Middle East, stands in stark contrast to other items that they choose to prioritize. As CAMERA has highlighted, in recent months the paper has run dispatches on Palestinian pigeon ownership ("An old pastime thrives in a Palestinian enclave," August 13) and a school trip for Gazan Arab school children ("Children from Gaza visit Jerusalem for the first time," August 20).
Posted by SD at 11:04 AM | Comments (0)
AFP Fails to Correct IDF Fatalities in Jenin
Oct. 15 Update: AFP Corrects Number of IDF Fatalities in Jenin
Agence France Presse, an influential news agency, on Sunday understated the number of 13 Israeli soldiers killed in Jenin in April 2002. The Sept. 24 article ("Israel minister wants probe of Arab filmmaker over Lebanon remarks") erred, stating that Israeli filmmaker Mohammed
Bakri enraged the Israeli establishment and Jewish public with his documentary film "Jenin, Jenin" about April 2002 clashes in which 52 Palestinians and 13 Israeli soldiers were killed.
As AFP itself repeatedly reported at the time, 23 Israeli soldiers were killed during those battles. An April 24, 2002 article, for example, accurately reported ("Israeli president tells world to stop using 'double standards'"):
Israel lost 23 soldiers in the nine-day battle which broke out on April 3 when the army invaded the camp in search of hardline militants and suicide bombers.
CAMERA notified AFP editors of the error yesterday. As of this writing the wire service has yet to issue a correction despite the fact that the first of the agency's "Ten guiding principles" states:
AFP journalists are expected to provide accurate, balanced and impartial news coverage, and to correct errors quickly and transparently.
Posted by TS at 03:32 AM | Comments (0)
September 14, 2017
"Palestine" Enters Popular Culture on Jeopardy!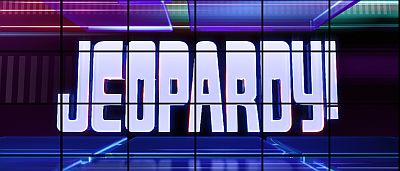 Jeopardy! -- the popular television quiz show that began in the 1960's -- is premised upon contestants formulating a question to a clue presented by the host in the form of a statement/answer. The clues are chosen from a variety of categories (within history, geography, literature, science) that tests contestants' general knowledge.
The term "Palestine" to ostensibly describe a modern-day entity has recently been the subject of Jeopardy! clues. For example, the September 13th show included the following clue and answer:
Clue: A land divided by Jordan, Egypt & Israel, or the seat of Anderson County, Texas.
Answer: "What is Palestine?"
The implication seems to be that "Palestine" is also the current name of a modern country in the Middle East (referring to disputed territories).

In the November 18, 2016 show, there was a similar clue:
Clue: It's a small New Hampshire town as well as an ancient name for Palestine.
Answer: What is Canaan?
The implication again seems to be that Palestine is the modern-day name of the country. But references to a current "Palestine" in the West Bank and Gaza are incorrect. Those areas should accurately be referred to as "Palestinian" or "disputed" territories, depending on which areas are being discussed, or as the West Bank and Gaza. If Jeopardy! clues are trying to suggest that Palestine is a modern-day state, the program should take a cue from the numerous media outlets that have corrected this error. For example:
Correction (National Geographic,12/15/16): A previous version of this article incorrectly referred to a barrier between Israel and Palestine. The barrier is between Israel and the West Bank.

Correction (Washington Post, 9/25/14): The Sept. 23 obituary for religious scholar Gerald A. Larue inaccurately reported that he participated in archaeological digs in Egypt, Palestine and other parts of the Middle East. He took part in digs in Egypt, Israel and the West Bank, not Palestine.

Correction (Wall Street Journal, 7/11/08): Salam Fayyad is the prime minister of the Palestinian Authority. An item in Thursday's World Watch column incorrectly gave his name as Falam Fayyad and indicated he was prime minister of Palestine.

Correction (LA Times, 5/5/2007) An article in Friday's California section included a subhead saying former President Carter urged students to travel to Palestine. The area referred to is the Palestinian territories.

Correction (LA Times, 12/23/2005) An article in the Dec. 11 Calendar section about an international art exhibition included Palestine in a list of nations from which artists had contributed works. It should have said the Palestinian territories.
Posted by RH at 12:47 PM | Comments (1)
Vox: Don't Say "Radical Islamic Terrorism," But Definitely Say "Jewish Terrorism"
On our main site yesterday, we wrote about Vox's false claim that West Bank settlements are dotted with world-class hospitals that Palestinians can't go into.
While looking into that, we noticed something else. Across multiple articles, Vox reporter Zack Beauchamp has championed the argument that use of the phrase "radical Islamic terrorism" is problematic in that, even with the qualifier "radical," it broadbrushes all Muslims.
Here, for example, is Beauchamp approvingly citing the view that the phrase targets "the entirety of the Muslim religion":
And again later in the piece:
In another article, Beauchamp writes,
And here, Beauchamp treats the concept as one that should be obvious:
Okay. But if that's what Beauchamp and Vox believe, why do they use the phrase "Jewish terrorism" with such relish?
In one article, variants of the phrase appear 18 times: in the title, in headings, approvingly in quotes, and in the reporter's own words.
Does Beauchamp think attacks by extremist Jews speak for "the entirety of the Jewish religion"? Does he not care about "alienating Jewish allies"? Or "misidentifying the cause of the problem as one of Jewish theology"? Is it fine, in his view, to "insult mainstream Jews to boot"? That seems to be the conclusion from his language.

Posted by GI at 10:54 AM | Comments (0)
September 13, 2017
In New Yorker, Diana Buttu Fabricates About 'Fauda'
Diana Buttu, a lawyer and former legal advisor for the Palestine Liberation Organization who has infamously and repeatedly insisted that Palestinian rockets fired from Gaza "do not carry explosive heads," and has repeatedly and falsely maintained that no Israelis died in suicide bombings from 1997 to 2000 inside Israel (in fact, 24 Israeli civilians were killed in six bombings during that time period), has now turned her fact-defying denials to fiction: the popular television series "Fauda."
In a New Yorker review of "Fauda," editor David Remnick writes ("How Do You Make a TV Show Set in the West Bank," Sept. 4):
Diana Buttu, a lawyer who has worked as a legal adviser to the P.L.O., watched the series recently and told me that she found the experience disturbing. She did not share Shamni's ambivalence, and when we spoke she made a compelling critique of "Fauda." "In 'Fauda,' we do not see the occupation," she said. "It is invisible, just as it is in the minds of Israelis. In fact, we never even hear the word. We don't see a single checkpoint, settlement, settlers, or home demolitions. We don't see any homes being taken over, or land being expropriated or anything of the sort. We see a nice brick wall, not the ugly eight-metre-high one, as the only sign that we are in the West Bank.
While Buttu's critique may be "compelling," it's also false. Contrary to Buttu's claim, the word "occupation" is heard in "Fauda" and checkpoints do appear. For instance, in the very first episode, during the key wedding scene in which undercover Israeli forces carry out a failed attempt to kill arch-terrorist Taufiq Hamed and end up killing the groom, the groom's uncle gives a speech, stating before these dramatic events (23:06): "Despite all that the occupation has done to us, we still bear children. We're successful, we raise families, have children and prosper."
Likewise, in the very first episode (19:55), a checkpoint appears, not for the only time in the season.
A very dramatic scene takes place in episode 8, in which Nassrin Hamed (far right, first picture below), Taufiq's wife, arrives at a checkpoint to cross into Israel to visit her daughter in the hospital, and is strip-searched in a small building at the checkpoint.
CAMERA has contacted The New Yorker to request clarification of Buttu's false information about the show. Meanwhile, Haaretz has covered The New Yorker review of "Fauda," likewise carrying Buttu's quote without notifying readers that she fabricates. Stay tuned for an update.
Hat tip: Erika Dreifus. With research by CAMERA Fellow Natalie Segev and Lia Lands.
Posted by TS at 02:37 AM | Comments (1)
September 12, 2017
LA Times Gives New Meaning to 'Speaking Out'
The Los Angeles Times gives new meaning to the term "speaking out," extending it to students who violated university policy by loudly disrupting a pro-Israel event at the University of California Irvine last May with chants including: "These colonizers and occupiers! You should not be on our f****** campus"; . . . "F*** you!" . . . "Israel, Israel you can't hide, we charge you with genocide!" . . . "Long live the intifada!" . . . "Israel, Israel what you say? How many people did you kill today?"
As Snapshots noted last week, The Times' online article about SJP's appeal protesting the administration's sanctions gave voice only to those who drowned out others' voices, dedicating three out of seven paragraphs to SJP statements, while failing to publish even one sentence reflecting the views or statements of the pro-Israel groups which ran the disrupted event or pro-Israel students who attended.
Meanwhile, The Times has compounded the problem on Friday by running the same skewed article in print and adding the egregiously misleading headline: "UCI group fights discipline; University punished students who spoke out at event featuring Israeli veterans." (Emphasis added.)
For comparative purposes, here is how The Times used the term "spoke/speak out" in recent weeks in other contexts:
Continue reading "LA Times Gives New Meaning to 'Speaking Out'"
Posted by TS at 06:51 AM | Comments (0)
September 11, 2017
Politico Whitewashes Linda Sarsour's Record
Linda Sarsour is a New York-based, Palestinian-American anti-Israel activist who has latched on to so-called progressive political causes in the United States. According to Politico magazine, she's also one of "50 ideas blowing up American politics (and the people behind them)."
Sarsour, Politico tells readers, is number forty-six.
Reporter Taylor Gee called Sarsour a "lightning rod of the resistance" and "the picture of defiance." The article noted that Sarsour is an advocate for "intersectional progressivism" and that "her insistence on Palestinian rights as part of the progressive package has met vociferous opposition from pro-Israel Democrats, who label her exclusionary and anti-Semitic."
This, however, is a vague—and misleading—description. As CAMERA's Ricki Hollander noted in a May 23, 2017 report, Sarsour has a history of silencing "those who shed light on misogynic practices and to avert criticism from the societies that tolerate or encourage them ("Who is Linda Sarsour?")." The self-styled progressive activist even threatened Ayaan Hirsi Ali, a Somali-born feminist and former Muslim, calling to take her 'vagina away,' in a crude 2011 tweet that Sarsour later deleted. Ayaan Hirsi Ali is a victim of female genital mutilation (FGM).
Indeed, ugly and exclusionary statements are Sarsour's specialty. She has called Zionism—the belief in Jewish self-determination—as "creepy" and a form of "racism." This echoes Soviet-era propaganda which sought to paint the Jewish state of Israel as being unnatural and unworthy of existence.
Politico does not specify what sort of "Palestinian rights" their awardee advocates for. But Sarsour has been clear on this point via her support for the boycott, divestment and sanctions movement (BDS) that seeks to single out Israel for opprobrium. As CAMERA has noted, BDS leaders like Omar Barghouti have explicitly called for the destruction of Israel. U.S.-designated terrorist groups like Hamas—whose charter quoted Adolf Hitler—are also BDS supporters. Sarsour, however is a BDS defender—despite studies that show BDS to be economically harmful to Palestinians.
In fact, Sarsour is noticeably quiet about the abuses Palestinian people endure at the hands of their autocratic leadership in the form of Hamas in the Gaza Strip, or Mahmoud Abbas' Palestinian Authority (PA), which rules the West Bank (Judea and Samaria). It's a revealing omission.
As Hollander noted, what Sarsour really advocates is "the replacement of the Jewish state with a Palestinian one." Politico should have told its readers about this fact—and the rest of Sarsour's history—when the publication offered its whitewashed portrait.
Posted by SD at 04:59 PM | Comments (1)