August 17, 2017
AFP Omits Israeli Victims In List of Car Ramming Attacks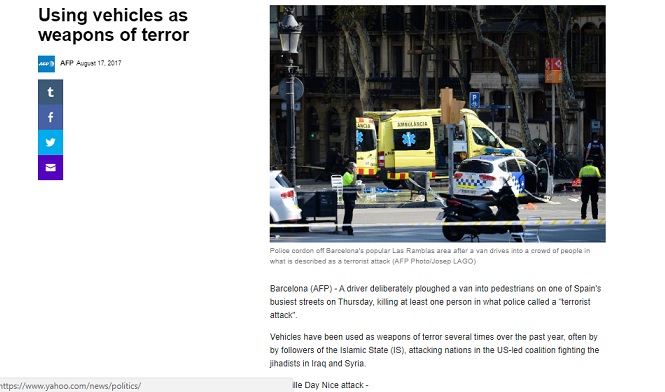 A few hours ago, at least 12 people were murdered in Barcelona by a Spanish national of North African descent who drove a van into a restaurant. One news source in Europe reports that prior to the attack, the perpetrator posted anti-Israel propaganda on social media. Ninety people were injured in the attack; more deaths are likely.
In its coverage of the attack, Agence France Press has included a list of car ramming attacks that have taken place over the past year, with the list beginning with an attack that took place in Nice, France in 2016. The language (which is in the screenshot above) used to frame the list is as follows:
Vehicles have been used as weapons of terror several times over the past year, often by by followers of the Islamic State (IS), attacking nations in the US-led coalition fighting the jihadists in Iraq and Syria.
The list includes car ramming attacks perpetrated in France, Germany, Sweden, and England. Predictably, AFP's list omits car ramming attacks that have targeted Israelis.
There were at least three such attacks, probably others.

Continue reading "AFP Omits Israeli Victims In List of Car Ramming Attacks"
Posted by dvz at 03:36 PM | Comments (0)
Charlottesville Is the New Cudgel Against the Israeli PM
It took no time at all for the mainstream media to transform the tragic events in Charlottesville, VA -- or rather the reaction to them -- into a cudgel with which to beat Israeli Prime Minister Netanyahu.
Does Netanyahu support white supremacists and neo-Nazis? Of course not.
Did he condemn them? Yes, below is his tweet from the Prime Minister's office.
So what has spawned all these articles critical of Netanyahu? Obviously, it does not take much to trigger articles condemning Netanyahu, but let's take a look at the specific criticism.
Continue reading "Charlottesville Is the New Cudgel Against the Israeli PM"
Posted by RH at 03:31 PM | Comments (0)
August 15, 2017
Iran Increases Military Spending and the Media Fumbles
IRGC members

Iranian lawmakers voted to increase military spending, while chanting "Death to America," on Aug. 13, 2017. Many major U.S. news outlets ignored the event, while others offered incomplete reporting.
Iran's parliament voted to increase funding for the country's ballistic missile program and what The New York Times called "foreign operations by the Revolutionary Guards ("Iranian Parliament, Facing U.S. Sanctions, Votes to Raise Military Spending," Aug. 13, 2017)."
Citing Iran's state media, Times reporter Thomas Erdbrink said that Tehran would spend $260 million on its ballistic missile program and "around $300 million on activities by the Quds brigade, the international arm of the Revolutionary Guards Corps." Additional funds, approximately more than $200 million, "will go to other defense and intelligence projects."
Ali Larijiani, the speaker of the parliament, described the legislation as a "first step," The Times reported. Out of 247 legislators present, all but seven voted for the bill.
As CAMERA has noted, the U.S. State Department has designated Tehran as the leading state sponsor of terrorism. The parliament, which has erroneously been described by some media outlets as containing "moderates," is largely a rubber stamp for the theocratic dictatorship led by Ayatollah Ali Khamenei ("The Media and the Myth of the Moderate Mullahs," March 2, 2016).
The Times' report omitted key information about Iran. The dispatch failed to mention that the Islamic Revolutionary Guards Corps is actively involved in training U.S.-designated terrorist groups, including Hezbollah. As CAMERA has highlighted, the IRGC is supporting Popular Mobilization Units (PMUs) who are threatening U.S. troops and committing atrocities in Iraq and Syria ("Politico Whitewashes Iranian Militias," April 20, 2017). Instead, reporter Erdbrink simply stated that the IRGC is "advising Iraq and Syria."
The paper also treated Iranian claims with an uncritical eye. For example, it quoted the regimes' assertions that "Iran says it does not want to make nuclear warheads, something the International Atomic Energy Agency verified during continuing inspections." Yet, The Times failed to note that in every single instance in which an ICBM program was launched it was accompanied by an attempt to attach a nuclear payload to it. Similarly, the paper failed to note that the IAEA is only allowed access to sites that the Iranian government has "declared ("Iran deal limits inspectors' access to suspicious sites," Bipartisan Policy Center, July 17, 2015)."
Indeed, on the same day that Erdbrink filed his dispatch, the deputy chief of the IRGC, Hossein Salami, rejected U.S. demands to inspect Iranian military sites, stating "we'll not let them even watch the doors of the sites." In a November 2016 speech covered by the Iranian state media that Erdbrink cites, Salami proclaimed that Iran is able to target the U.S. "anywhere in the world."
The Times failed to cover Salami's remarks. It also treated as credible Iranian claims that pressure from the Trump administration—specifically the passage of recent U.S. sanctions aimed at Tehran—was responsible for the military increase. However, as CAMERA highlighted in January 2017, Iran voted on Jan. 9, 2017 to "expand military spending"—eleven days before Donald Trump was sworn in as President. That is: Iran was increasing military spending before U.S. sanctions were increased—a key fact omitted by the paper.
Major U.S. news outlets largely ignored that earlier increase, including Politico, The Baltimore Sun and USA Today, among others. And yet again, all three outlets omitted Iran's recent defense appropriation.
Posted by SD at 03:29 PM | Comments (0)
August 14, 2017
The Washington Post and The Case of the Missing Abu Jihad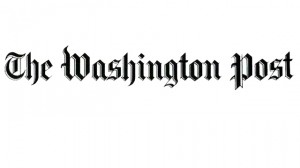 The Washington Post continues to neglect internal Palestinian affairs. Six-months after he was appointed deputy to Fatah head and Palestinian Authority (PA) President Mahmoud Abbas, a man named Mahmoud al-Aloul has yet to be featured in the pages of The Post. Fatah is the dominant movement in the PA, which rules the West Bank (Judea and Samaria).
As CAMERA has noted, al-Aloul is a convicted and unrepentant terrorist who goes by the nom de guerre Abu Jihad ("Father of Jihad"). Since his appointment in February 2017, al-Aloul is potentially in line to succeed Abbas—an ailing octogenarian autocrat who leads entities that receive considerable U.S. and international aid. His ascension should be a news story—particularly given The Post's frequent coverage of the future of the "peace process" with Israel and recent U.S. congressional efforts aimed at addressing PA payments to terrorists (for more details, see here).
The United States, Israel and others could potentially be looking at the day in which a man named Abu Jihad leads the Palestinian Authority. Indeed, Abbas' decision to activate the Tanzim faction of Fatah during the latest Temple Mount dispute, led to analyst Grant Rumley proclaiming that "the end of the Abbas era" might be here.
In a Feb. 24 2017 Algemeiner Op-Ed entitled "Terrorist Appointed as Mahmoud Abbas' Deputy, But the World Stays Silent," CAMERA pointed out the lack of media attention that Abu Jihad's appointment was receiving. In conversations with Post staff, and in several Op-Eds since then, CAMERA highlighted the importance of the media devoting attention to Palestinian political developments commensurate with their attention to Israeli affairs.
Yet, six months later, The Washington Post has yet to note Abu Jihad's rise. Instead, The Post's Jerusalem bureau has filed dispatches on Palestinian pigeon ownership ("An old pastime thrives in a Palestinian enclave," Aug. 13, 2017), a Palestinian winning an 'Arab Idol' song contest (Feb. 26, 2017) and the Palestinian used car market ("How junkyard cars from Israel have become deadly Palestinian treasures," March 29, 2017)—along with numerous reports on Israeli political developments and the future of the peace process.
Abu Jihad, however, is still missing in the paper's pages. And it's not as if the paper is unaware of who he is.
A March 15, 2011 Post dispatch ("Palestinians rally for unity in Gaza, West Bank") described a gathering in which "Mahmoud al-Aloul, a senior Fatah official, threw his arm around Hussein Abu Kweik, a Hamas leader, in a show of brotherhood." An Aug. 23, 2013 report by Jerusalem bureau chief William Booth even uncritically quoted Abu Jihad's claims that Israelis "do not want a peace process." The paper, describing al-Aloul as "the former governor of Nablus district," omitted his record as a convicted terrorist. ("Fatal West Bank clash threatens peace talks, Palestinians say").
Yet, now that al-Aloul has risen in Palestinian politics, The Post has nothing to say. By contrast, Israeli affairs are covered extensively, with reports about who the Israeli prime minister's dog is biting at a dinner party, an Israeli restaurant purportedly overcharging tourists, and politicians like Naftali Bennett being profiled.
Bennett, The Post tells readers, is "hardline." Fatah's deputy head, Abu Jihad, however, is nowhere to be found.
Posted by SD at 03:35 PM | Comments (0)
August 09, 2017
C-SPAN's Orgel Again Facilitates Disinformation and Defamation Concerning Israel
Paul Orgel
C-SPAN's Washington Journal daily three-hour morning call-in show uses a revolving roster of approximately 10 hosts often guilty of journalistic malpractice when Israel or Jews is mentioned. Host Paul Orgel is a prime example.
On Aug.7, 2017 at 9:34 a.m. (Eastern), Orgel, during a segment soliciting viewers' comments on news of the day, fielded a lunatic fringe call from "Mitch from Memphis, Tennessee":
I have a comment on your recent [previous segment] guest. Since all wars are bankers' wars, all you have you to do is turn down the TV and watch the guy's eyes to tell that he's lying and he was squirming around on some of the calls. So, when ISIS – which also stands for 'Israeli Secret Intelligence Service' [Sic. No such entity exists] is what it really should be spelled out as – attacks Tel Aviv, the Vatican, or Washington D.C., that's when you'll know it's real and not 'green screen terrorism' [fake terrorism]. And the only reason they are talking about North Korea is because that war never actually ended. And that is the only card they have left to play where they don't have to go to Congress and declare war. That is why they are pumping that up. That is all I have to say.
Orgel replied, "Thanks for calling, Mitch. Sherry, calling from Florida ..."
The previous segment referred to by caller "Mitch from Memphis" was "The cost of combating ISIS [Islamic State terrorist entity]." The guest (insulted by Mitch) is Charles Johnson, managing director of international affairs and trade issues at the U.S. Government Accountability Office (GAO).
Thus, Orgel, thanking the lunatic fringe caller, characteristically failed to even comment on a defamatory anti-Israel charge and an anti-Jewish canard ("all wars are bankers' wars").

In a previous instance of host Orgel's frequent unprofessional performance (at least as it pertains to Israel or Jews) as Washington Journal host, he indulged a lunatic fringe caller's identical inflammatory views defaming Israel twice only 22 hours apart in January 2010. The caller used two different names and claimed two separate (distant) locations, saying virtually the same thing each time and in the same distinctive voice. Orgel indulged "Janet from Birmingham, Alabama" on January 1, 2010 at 9:51 AM and then (the same individual again) on January 2 at 7:50 AM indulging "Carol from Scottsville, Arizona."
Some previous Orgel examples are Dec. 26, 2016 (morning calls at 7:17, 8:54, 9:03) and Nov. 15, 2015 (calls at 7:07, 7:29, 7:40, 7:56).
Meanwhile, the news media fails to expose C-SPAN's transgressions misleading potentially millions of viewers.
Posted by MK at 07:33 PM | Comments (0)
August 07, 2017
The Washington Post Minimizes Islamic Hate Preacher's Sermon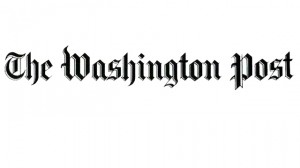 A Washington Post report on a California imam's calls to "annihilate" Jews minimized and obfuscated the cleric's comments and overt antisemitism ("California imam apologizes for sermon seen as inciting to Jews, condemns antisemitism").
As CAMERA has noted, on July 21, 2017 Imam Ammar Shahin delivered a sermon at the Islamic Center of Davis. Middle East Media Research Institute (MEMRI), a non-profit organization that monitors and translates Arab, Iranian and Russian media, translated the Shahin's remarks—after it was first posted on the mosque's website.
MEMRI highlighted that the imam called to "liberate the al-Aqsa mosque from the filth of the Jews," and to "count them one by one and annihilate them down to the very last one," among other statements. The imam's exhortations happened after Palestinian violence against Jews occurred after Israel discussed increased security measures at the Temple Mount, Judaism's holiest site, following a July 14, 2017 terror attack. During that attack, three Arab-Israeli citizens murdered two Israeli Druze police officers with weapons hidden in the al-Aqsa mosque that sits near the Temple Mount.
Major U.S. news outlets ignored the story. Writing at Legal Insurrection, a conservative blog that often focuses on the Middle East, antisemitism and other matters, David Gerstman noted that The Washington Post failed to report the imam's comments until July 28, 2017—fully a week later and only after the mosque issued a non-apology apology that CAMERA termed "insulting (for more, see "Insulting Apology from Islamic Center of Davis")."
Post reporter Michelle Boorstein noted that Shahin's "widely distributed sermon about Jews in Jerusalem set off controversy and fear of violence." Boorstein minimized Shahin's call for anti-Jewish violence, claiming that the sermon merely "called [for] Muslims to come together to protest the closure" at the al-Aqsa mosque" and "prayer for God to destroy Muslims' opponents at the site."
Boorstein failed to report an earlier July 14, 2017 sermon in which Shahin called to turn "Jerusalem and Palestine into a graveyard for the Jews."
Making matters worse, the reporter also sought to impugn MEMRI, implicitly questioning its translation and its motivations. Boorstein claimed that MEMRI monitors media coverage, "particularly about Israel," which, as noted above, is false. The Post correspondent also uncritically quoted the mosque's statement, which falsely claimed that MEMRI had "cut and past" the imam's remarks.
Boorstein even quoted Nazir Harb Michel, a senior fellow at Georgetown University's Center for Muslim-Christian Understanding, who provided a whitewashed translation of Shahin's sermon. Michel, without evidence, "expressed concern that MEMRI was hoping to stir up anti-Muslim sentiment…"
In fact, Shahin was advancing, not just anti-Jewish sentiment, but condoning and encouraging anti-Jewish violence. As CAMERA pointed out to in correspondence to the Post reporter, the cleric was making use of the "al-Aqsa libel"; the false claim that Jews are seeking to destroy or defile the al-Aqsa mosque. Palestinian Arab leaders have often employed this lie to provoke anti-Jewish violence (see, for example "The Battle over Jerusalem and the Temple Mount," CAMERA, July 24, 2017).
The Post also failed to note that the imam was wearing a scarf that bears a resemblance to a scarf distributed by the Fatah movement during the recent crisis over the Temple Mount. As Mordechai Kedar, an Israeli specialist on Islam has noted, the scarf has emblazoned on it the words, "Jerusalem is ours."
Contra to The Post's headline, the sermon was not merely "seen as inciting to Jews," it was an impassioned call for violence against Jews. And contra to The Post's attempt to muddy the waters, the meaning of "annihilate" the "Jews" is clear in any language.
Posted by SD at 09:50 AM | Comments (0)
August 03, 2017
AFP Wrong on Western Wall
In a series of captions earlier this week regarding the observance of Tisha B'Av, a Jewish day of mourning marking the destruction of the First and Second Temples as well as other catastrophes that fell on that day, Agence France Presse errs on the Western Wall, wrongly identifying it as "the last remaining vestige of the Second Temple." Examples of the erroneous captions follow:
The Western Wall, a retaining wall of the Temple Mount, (not a wall of the Temple itself,) is not the last remaining vestige of the Temple complex. In fact, there are many extant remains of the Temple complex. The southern, eastern and northern retaining walls are also still extant. Surviving features abutting the southern walls include a broad stairway leading up to the Temple Mount's entrance and two gates, known as the Huldah Gates, which provided access to the Temple Mount (Hershel Shanks, Jerusalem: An Archeological Biography, p. 143.) Some of the interior part of the Herodian Double Gate (which is one of the Huldah Gates) is also still intact. There are also surviving underground remnants of the Temple complex, including the area known as Solomon's Stables. In addition, an area called Robinson's Arch, in the south-western corner of the Temple complex, still remains. In his book, Shanks provides details concerning numerous other vestiges.
Multiple media outlets have corrected this same error in the past, including most recently The Los Angeles Times and Associated Press.
CAMERA has contacted AFP about the errors, but editors have yet to correct.
Posted by TS at 02:18 PM | Comments (0)
August 02, 2017
Jordan Confirms Attack on Guard, Reuters Conceals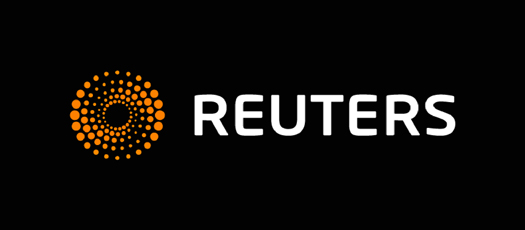 Jordanian officials agree with Israeli officials that Jordanian carpenter Mohammed Jawawdah attacked Israeli embassy guard Ziv Moyal with a screwdriver before Moyal shot him dead. But Reuters refuses to report the Jordanian confirmation. In story after story, rather than reporting Jawawdah's attack on Moyal as fact, the influential wire service attributes the information to Israel, as if Jordan has not confirmed the attack, and as if the facts are not known.
Here's what Jordan's Public Security Directorate concluded last week, and what Reuters refuses to tell readers:
Based on statements by eyewitnesses, Two persons came at the apartment located inside the compound to furnish the bedroom.

during [sic] the work inside the apartment, a dispute has erupted between carpenters as one of them is the son of carpentry owner, a verbal arguments delayed the completion of work. the [sic] son of carpentry owner attacked the Israeli diplomat who responded by shooting the carpenter the apartment owner. Injuries of both wounded led to instantaneous death upon arrival to the medical hospital.

Testimonies of eyewitnesses revealed that during the verbal argument between the carpenter and the son of carpentry owner, the carpenter attacked the Israeli diplomat who responded by shooting. The owner of the apartment was shot and pronounced dead. The testimony of the door man was the same of other eye witnesses.
The fact that multiple Jordanian eyewitnesses concur that Jawawdeh attacked the Israeli guard has not prevented Reuters from attributing the information only to Israel. Today, for example, in an article about an averted face-off between a Jordanian and an Israeli lawmaker ("Netanyahu calls off fistfight between Israeli, Jordanian lawmakers"), Reuters qualifies:
The July 23 shooting to death of two Jordanians by an Israeli embassy guard who said he was acting in self-defense has outraged Amman, stirred up pro-Palestinian sentiment in the kingdom and prompted U.S. mediation efforts.
In a July 28 article ("Jordanian protesters at Israeli embassy call for ending peace treaty"), Reuters likewise concealed the Jordanian finding that Jawawdeh attacked Moyal:
Israel said the guard had been defending himself after Jawawdeh assaulted him with a screwdriver in a "terrorist attack".
On July 27 ("Jordan's king demands Israel put guard on trial for killing Jordanians") as well Reuters attributed the information only to Israel, ignoring the Jordanian confirmation that Jawawdeh attacked the Israel:
Israel said the guard had been defending himself after Jawawdah attacked him with a screwdriver in a "terrorist attack".
CAMERA contacted Reuters about the failure to note that a Jordanian investigation found that the Jordanian worker attacked the Israel embassy guard, but the wire service stands by its reporting and continues to churn out the skewed account.
In contrast, the Associated Press has explicitly reported that Jordanian authorities confirmed that Jawawdeh attacked the Israeli:
Jordanian authorities have said the guard opened fire Sunday after a 16-year-old attacked him with a screw driver during a furniture delivery to the embassy.
See also: How Reuters Twists a Fistfight That Never Was
Posted by TS at 11:41 AM | Comments (0)
August 01, 2017
From Palestine to Gaza Area Settlements, Journey Into Times Coverage
Aug. 7 Update: New York Times "Journeys" Corrects on Gaza Area "Settlements"
In an illuminating and ironic gem, The New York Times markets its "Journeys" tour to Israel and the West Bank as follows:
On this nine-day itinerary, travel with experts from The New York Times, a leader in its evenhanded coverage of Israel, Palestine and the Middle East.
Referring to the West Bank as "Palestine" contravenes standard New York Times style. References to a modern "Palestine" in the West Bank and Gaza are inaccurate, and those areas should be referred to the West Bank and Gaza or, where appropriate "Palestinian Authority territories." National Geographic, The Los Angeles Times, and Voice of America have commendably corrected this very same point in recent weeks.
By inaccurately referring to the West Bank as "Palestine," The New York Times unintentionally tips off perceptive and informed readers that far from being "a leader in its evenhanded coverage," the Gray Lady has a longstanding tilt against Israel. As Margaret Sullivan, then public editor exhorted in 2014:
Strengthen the coverage of Palestinians. They are more than just victims, and their beliefs and governance deserve coverage and scrutiny. Realistic examinations of what's being taught in schools, and the way Hamas operates should be a part of this. What is the ideology of Hamas; what are its core beliefs and its operating principles? What is Palestinian daily life like? I haven't seen much of this in The Times.
(The Times recently eliminated its public editor positon. Not a promising sign for those concerned about "evenhanded coverage.")
The "Journeys" promotional material also refers to "settlements surrounding the Gaza Strip." But the term "settlements" in The New York Times (and in common usage) is used specifically to denote communities built in disputed territory, and in the Western milieu it is not used in reference to villages inside Israel. This usage is especially problematic in light of the fact that the newspaper often raises questions about the legal legitimacy of "settlements." The inaccurate message to readers, then, is that these towns in Israel near the Gaza Strip are somehow controversial or disputed.
So while The Times gears up for an "evenhanded" tour around "Palestine" and the "settlements surrounding the Gaza Strip" to mark "Seventy Years of the State of Israel," we invite readers to a discovery journey of over 80 New York Times errors -- all of them tilted in one direction (against Israel) -- and all of them corrected after CAMERA's intervention.
Posted by TS at 12:43 PM | Comments (1)
July 31, 2017
Half of Foreign Aid to Palestinian Authority Goes to Terrorists, Media Shrugs

The new budget for the Palestinian Authority (PA) increases aid to imprisoned terrorists and their families by 13 percent, according to a July 19, 2017 report by Palestinian Media Watch (PMW), a non-profit organization that monitors Arab media in the West Bank (Judea and Samaria), eastern Jerusalem and the Gaza Strip. Yet, many major media outlets have failed to cover this development.
PMW noted that the PA, which rules the West Bank, is spending $355 million U.S. dollars (USD) this year on directly funding terrorism. PMW highlighted that a "prisoner's salary increases with jail time"; the greater the crime and penalty, the greater the pay-off.
The United States and some European Union (EU) countries have called for the PA—which is a major recipient of their aid—to halt funding for terrorists. Yet, the authority, currently led by Fatah movement head Mahmoud Abbas, has only increased expenditures.
The World Jewish Congress noted that a teacher in PA-ruled areas makes roughly the equivalent of 640.00 USD a month. By contrast, an imprisoned terrorist can make as much as $3,500.00 USD a month—more than five times what an educator would make. This provides an incentive for anti-Jewish violence.
It also violates several laws that are of interest to both the U.S. and the EU.
According to Alan Baker, a legal expert with the Jerusalem Center for Public Affairs (JCPA), an Israeli think tank, the 1999 International Convention for the Suppression of the Financing of Terrorism "criminalizes the provision of funding, directly or indirectly, for any use connected with terrorism." The U.S., since 2002, has been a party to this convention, and the 1977 European Convention on the Suppression of Terrorism, reaffirms it.
Similarly, the 2006 U.N. Global Counter-Terrorism Strategy Plan of Action repeats, "the resolve of member states to prevent and combat terrorism, including through refraining from financing terror, and specifically encourages states to implement international standards on money laundering and terrorist financing."
In 2012, the PA was awarded non-member Observer State status by the U.N.
Yet, as CAMERA highlighted in a May 17, 2017 Op-Ed in The Hill, the PA's very own laws call for financing terrorism. Palestinian laws passed in 2004 and in 2013 stipulate that convicted terrorists receive monthly "salaries." Additionally, cash grants and priority civil-service jobs are awarded to those who carry out terror attacks. A 2004 law even specifies that this incentive is specifically for the "fighting sector" an "integral part of the fabric of Arab Palestinian society."
In June 2017, the Trump administration briefly claimed that the PA had stopped payments to terrorists—a claim immediately denied by the authority. Nevertheless, the administration continued to "endorse a budget proposal that would increase aid to the Palestinian government by nearly five percent," The Washington Free Beacon noted ("Trump to Boost Aid to Palestinians Despite Ongoing Aid to Terrorists, June 14, 2017).
Many major media outlets have failed to report PA payments to terrorists. Some, such as The Washington Post and The Hill, even ran Op-Eds that sought to portray the payments as "social welfare," as CAMERA has pointed out (see, for example "The Washington Post Passes on Palestinian Incitement," Algemeiner, July 24, 2017).
According to a Lexis-Nexis search, many major media outlets, such as The Washington Post, USA Today, The Baltimore Sun, and others, failed to note PMW's recent report.
The New York Post, however, highlighted the PA's decision to increase financial incentives to terrorists in a July 28, 2017 commentary by the paper's editorial board. The paper said that "The Palestinian Authority now uses half of all foreign aid to reward terror." Given the media's obsession with the Arab-Israeli conflict in general, and the "peace process" in particular, the failure to report such pertinent information is striking.
Posted by SD at 02:11 PM | Comments (0)
July 28, 2017
The Washington Post Details Al-Aqsa Incitement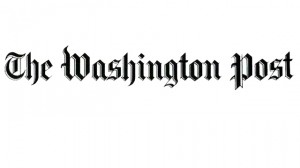 A Washington Post report by Jerusalem bureau chief William Booth provided readers with a look at Palestinian anti-Jewish violence and incitement ("A young Palestinian vowed to die a martyr, then stabbed 3 members of an Israeli family to death," July 25, 2017).
Booth detailed the actions of a Palestinian Arab named Omar al-Abed who "stabbed three members of the Salomon family to death Friday night in the Jewish settlement of Halamish, as they began to lay the table with food and drink, with sweets and whiskeys, to celebrate the birth of the newest grandson."
Prior to the attack, al-Abed called "Jews 'pigs and monkey,'" The Post noted.
The paper also reported—if not in full detail—on the use of the al-Aqsa libel. As CAMERA has frequently highlighted, Palestinian Arab leaders have a history of claiming that Jews want to "rid" Jerusalem of the Al-Aqsa Mosque, which is located on the Temple Mount, Judaism's holiest site. The Jerusalem Center for Public Affairs (JCPA), in a lengthy report on the subject, noted that the, "'Al-Aqsa is in danger' is a classic libel that was embroidered in the first half of the twentieth century against the Jewish people, the Zionist movement and, eventually, the State of Israel." This lie has often preceded Palestinian anti-Jewish violence (for examples, see "The Battle over Jerusalem and The Temple Mount," CAMERA, July 24, 2017).
On several occasions, including most recently in a July 24, 2017 Algemeiner Op-Ed, CAMERA has pointed out how many in the media, including The Post, have failed to inform readers about the al-Aqsa libel despite its ongoing relevance ("The Washington Post Passes on Palestinian Incitement").
However, in his July 25, 2017 dispatch, Booth pointed out that al-Abed made a Facebook post prior to the attack, in which he stated "All I have is a sharpened knife and it answers for al-Aqsa." The report said that al-Abed's father similarly exhorted, "All of us would die for al-Aqsa" and that many Palestinians "support" his son because "what he did was for al-Aqsa."
The Post noted that al-Abed's mother was arrested by Israeli forces for incitement "after a video of her appeared of her sharing sweets with well-wishers and saying she was proud of her son." As CAMERA pointed out in a 2016 Washington Examiner Op-Ed ("Missing the Palestinian after terror after-party"), Palestinians often hand out candy to celebrate terror attacks—a gruesome tradition that the media frequently overlooks.
To its credit, The Post also dismissed al-Abed's father's claims that his son purposefully spared children in the attack—noting, "Survivors of the attack said Abed did no such thing."
Although Palestinians were claiming that talk of installing metal detectors—a security measure prompted by a July 14, 2017 terror attack in which al-Aqsa mosque was used to hide weapons—was the reason for the violence, some Israelis told The Post this was nonsense. As one woman told the paper, "They don't really need a reason to stab Jews."
The Post also quoted an Israeli named Victor Waknine, who said, "The metal detectors? That is not the reason. There were no metal detectors when they murdered the Fogels, no metal detectors when they throw rocks at our cars, no metal detectors when they toss Molotov cocktails."
Booth then informed readers that "Waknine was referring to a killing in 2011 in a nearby Jewish settlement, when two Palestinian assailants entered the home of Ehud and Ruth Fogel and stabbed them to death alongside three of their children," including a 3-month-old baby."
The Post's report on Palestinian incitement is a welcome change from its previous history of frequently ignoring or minimizing anti-Jewish violence.

Posted by SD at 02:17 PM | Comments (3)
July 27, 2017
Insulting Apology from Islamic Center of Davis
"If the sermon was misconstrued, we sincerely apologize to anyone offended. We will continue our commitment to interfaith and community harmony."
That's the dishonest, cowardly, meaningless, and insulting apology offered by the Islamic Center of Davis in California after Imam Ammar Shahin called for the annihilation of Jews during a sermon he gave on Friday, July 21, 2017. [See note below.]
After Shahin's sermon was recorded and posted on the mosque's website, it came to the attention of the Middle East Media Research Institute (MEMRI) who translated it from Arabic into English for a shocked public.
In his vitriolic sermon, Imam Shahin, called on Allah to "liberate the Al-Aqsa Mosque from the filth of the Jews," "destroy those who closed the Al-Aqsa Mosque, " and "count them one by one and annihilate them down to the very last one. Do not spare any of them." He also asked that these things happen at the hands of Muslims. Someone in the audience could very well take Imam Shahin's sermon as an exhortation to kill Jews.
This is the type of incitement people have grown to expect from the imams at Al Aqsa Mosque and from pulpits in Iran, but to hear an imam call for the murder of Jews in such an explicit manner from a pulpit in the United States is another thing altogether.
This is America, where open calls for genocide and the annihilation of people from other religions and ethnicities are contrary to the rules of civil society that allow people from different countries and faith traditions to live together in peace.
The Simon Wiesenthal Center has asked Homeland Security and the U.S. Attorney to investigate the Imam Shahin's hateful sermon, with good reason. This is the type of stuff that the Grand Mufti of Jerusalem, Haj Amin Al Husseini, said to incite anti-Jewish pogroms in 1929 and 1936. It is the type of stuff leaders in Hamas and Mahmoud Abbas said to encourage young Palestinians to murder Israelis during the recent stabbing intifada.
It simply has no place a modern, pluralistic, and civilized society.

Continue reading "Insulting Apology from Islamic Center of Davis"
Posted by dvz at 11:32 AM | Comments (1)
July 26, 2017
Israel Dismantles Security Measures, But Palestinian Leaders Continue to Encourage Riots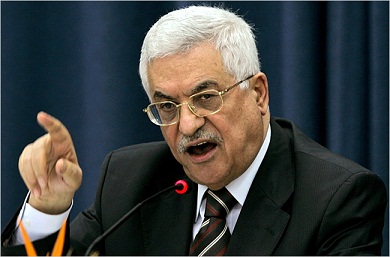 Perhaps Palestinian President Abbas did not believe that Israel would so quickly back down from its newly implemented security measures for the Temple Mount following the murders of Israeli security guards near there. Perhaps he didn't think the metal detectors and cameras would be dismantled so quickly. After all, the perpetrators of the July 14th attack came directly from the Temple Mount with weapons they had smuggled there that same morning. And it is not as if metal detectors and security cameras are not routinely used everywhere -- from airports to religious sites -- to avoid such attacks. Visitors to the Western Wall pass through metal detectors, as do visitors to Mecca.
But this was simply another pretext for Abbas and his Fatah party to once again sound their battle cry "Defend Al Aqsa", as they've done before and as did their predecessors before them -- to great effect. Their calls for violent jihad on the basis of the bogus allegation that Jews are trying to destroy or take over Muslim holy sites has resulted in the murders and maiming of hundreds of Israelis, Jews and foreign visitors.
The last time Abbas used this pretext, calling on Muslims to defend their holy sites from Jews who would "defile" the site with "their filthy feet", the result was a wave of violence that included stabbings, car rammings and shootings, in which dozens of innocents were killed and hundreds more wounded. Thus, the installation of metal detectors provided a new excuse to re-invigorate anti-Israel violence. But after just a week of riling up the masses with calls to defend Muslim holy sites (a week in which three people at a Shabbat meal were slaughtered in a bloody terror attack inspired by the incitement), Abbas and his cohorts are not yet ready to stop, never mind the offending metal detectors and cameras having been removed. So they continue to accuse Israel of taking steps to change the status quo and Abbas, as well as Hamas, are calling for a "Day of Rage" (violent riots) on Friday. Palestinian Media Watch reports on Abbas' encouragement to anti-Israel rioters, published in today's official PA daily:
You have objected to all of the [Israeli] steps, and we have supported you in what you have done and what you are doing. We are with you in everything that you have done and are still doing, as you are causing us pride, and you are taking care of your Al-Aqsa Mosque, your land, your dignity, your people, your religion, and your holy sites. This is the response to everyone who wants to harm our holy sites. Jerusalem is ours. It is our capital and it is [under] our sovereignty, and therefore what you [Palestinians] are doing is right.'
Posted by RH at 02:44 PM | Comments (1)
July 18, 2017
Former Peace Negotiator Acknowledges Mistakes
Aaron David Miller

A former American Arab-Israeli peace negotiator, Aaron David Miller, acknowledged that the U.S. "overlooked" negative Palestinian behavior in its attempts to fashion a two-state solution. Miller, a former U.S. State Department employee and long-time author and commentator on the Middle East, made his remarks at a July 11, 2017 book launch at the Washington D.C.-based think tank, the Foundation for the Defense of Democracies (FDD).
The event, attended by the press, policymakers and CAMERA, featured Miller, as well as FDD analyst Grant Rumley and Ha'aretz contributor Amir Tabon, both of whom were promoting their recent book The Last Palestinian: The Rise and Reign of Mahmoud Abbas.
Politico's Susan Glasser moderated a discussion between the three panelists, much of which revolved around the future of the Palestinian Authority (PA), which rules the West Bank (Judea and Samaria) and has been led for twelve years by Abbas.
Miller, who participated in Arab-Israeli negotiations from the 1980s through the early 2000s, reflected on what American negotiators missed, noting:
"We overlooked—in terms of the state-building capacity—we overlooked so many bad forms of behavior in the maybe well-intentioned pursuit of Israeli-Palestinian peace—corruption, authoritarian behavior, incitement—largely because the Israelis, however annoyed and disturbed they were by these trends, were also prepared to subordinate them to the overall goal and objective, and you see the consequences now. Same issues are there."
"One of the things that we foolishly never understood about Arafat [Yasser Arafat, Abbas' predecessor]," Miller said, was that "he never gave up the gun from the beginning…"
Miller pointed out that these Palestinian institutional issues are endemic and stated, "the last thing the Middle East needs now—and Palestinians deserve a functional state for many reasons—is a broken, failed one."
The panelists' discussion on Palestinian politics—a topic they all agreed was widely ignored by the media—also focused on who might succeed Abbas, an octogenarian who hasn't stood for elections in more than a decade. Miller suggested Mohammad Dahlan, a former Fatah operative currently being embraced by the rival movement Hamas, as a possibility. Rumley stated that its currently a "competing race" between Marwan Barghouti, an imprisoned murderer and terrorist, and Jibril Rajoub "who hails from the security apparatuses."
Rumley also highlighted the chaos and confusion that might happen in the event of a succession:
"What happened when Arafat passed was power went to the speaker of the PA's parliament for 60 days while elections were prepared. That's what Palestinian basic law says is supposed to happen. The problem with that now is that Hamas won the 2006 elections, so the speaker of parliament is a member of Hamas. It's unlikely in any scenario that the Fatah-dominated PA is going to give power, even temporarily, to a member of Hamas."
Now, if not yesterday, might be a good time for the media to start devoting more attention to internal Palestinian affairs.

Posted by SD at 10:47 AM | Comments (2)
The Washington Post Notes Growing Hamas-Fatah Tensions
Mohammad Dahlan

A July 13, 2017 Washington Post report ("Abbas increases Gazans' pain in feud with Hamas") highlighted growing tensions between Hamas, the U.S.-designated terror group that rules the Gaza Strip, and Fatah, the movement that dominates the Palestinian Authority (PA), which controls the West Bank (Judea and Samaria). The front-page article is a welcome departure from the paper's history of underreporting Palestinian affairs, a problem that CAMERA has documented and brought to the attention of Post staff.
Jerusalem bureau chief William Booth and reporter Hazem Balousha noted that PA "President Mahmoud Abbas is pursuing a high-risk campaign in the Gaza Strip" by reducing salaries for Gaza-based PA-employees, withholding permissions for medical patients to leave and cutting payments for the electricity provided to Gaza by Israel.
The Post pointed out that Abbas' strategy is filled with risks, including Hamas attacking Israel in an attempt to draw Israel into the internecine Palestinian conflict. Citing an interview that Abbas, who also leads the Fatah movement that dominates the PA, gave to Asharq Al-Aswat newspaper, the paper noted that the Palestinian leader was "prepared to go even further, threatening to impose sanctions against Hamas and free funds for its leaders." Such tactics, Booth and Balousha say, are "unprecedented in the decade-long split between the rulers of Gaza and the West Bank."
The report noted that the lack of power has resulted in rolling blackouts, factories shutting down and pressure on "Gaza's dysfunctional sewage system."
It's a precipitous time to put pressure on Hamas. The Post correctly highlighted that Egypt has outlawed "the Muslim Brotherhood, the progenitor of Hamas," and other long-time supporters and enablers, such as Qatar and Turkey, have been facing pressure as late.
Increased tensions between Hamas and Fatah, as well as problems confronting the former, have led to weird bedfellows. The dispatch detailed Hamas' recent embrace of a former Fatah operative named Mohammad Dahlan, who was exiled by Abbas in 2011. Before the PA President—currently in the twelfth year of a single elected four-year term—expelled him as a possible rival, Dahlan was his enforcer tasked with running the authority's security services in the Gaza Strip—a role that naturally brought him in conflict with Hamas. Now, under the auspices of Hamas, he's looking to reenter Gaza and the Palestinian political fray.
In several recent Op-Eds (see here, here and here, for examples), CAMERA has highlighted how The Post frequently neglects internal Palestinian affairs, including Abbas' autocratic tendencies and possible rivals, as well as the energy crisis in the Gaza Strip. The net effect of only covering Palestinians through an Israel-fixated lens, as CAMERA told Post staff in an June 2017 meeting, is to deprive them of independent agency—and to deprive readers of the full story.
This report is a welcome, if belated, change.
Posted by SD at 10:14 AM | Comments (0)
Wall Street Journal Wrong on the Wall
The Wall Street Journal is the latest media outlet to err on the Western Wall, misidentifying it as Judaism's holiest site. The July 14 article by Nancy Shekter-Porat ("Israeli Police Officers Shot Dead in Jerusalem Temple Mount Attack") erred:
Temple Mount, in Jerusalem's Old City, was the location of an ancient Jewish temple. It is bordered on one side by the Western Wall, considered the holiest site in Judaism. Al Aqsa mosque, which sits on the esplanade, is the third holiest site in Islam, after Mecca and Medina in Saudi Arabia. (Emphasis added.)
The Western Wall is not Judaism's holiest site; the Temple Mount, the site of the first and second temples which housed the Holy of Holies (the inner sanctuary where the Ark of the Covenant was located), holds that distinction. The Western Wall, a retaining wall of the Temple Mount compound, obtained its holy status due to its proximity to the Holy of Holies. It is the holiest site where Jewish prayer is permitted, as Jews are prohibited from praying at the Temple Mount, their holiest site.

Multiple media outlets including The New York Times and The Washington Post, The Telegraph, BBC and many more, have corrected this identical error.

CAMERA has contacted The Journal to request a correction. Stay tuned for an update.
Posted by TS at 04:19 AM | Comments (0)
July 12, 2017
Poll: Majority of Palestinians Support Payments to Terrorists
Ninety-one percent of Palestinians are opposed to the suspension of Palestinian Authority (PA) payments to prisoners, including terrorists, being held in Israeli jails, according to a recent poll by the Ramallah-based Palestinian Center for Policy and Survey Research (PSR).
PSR conducted the poll in the West Bank and the Gaza Strip between June 29 and July 1, 2017, with a sample size of 1200.
PSR highlighted other important findings, including that strong majorities of Palestinians are opposed to the PA's decisions to cut employee salaries in the Gaza Strip (88 percent) and to stop covering Israeli-supplied electricity to Gaza (84 percent). Gaza is ruled by Hamas, a U.S.-designated terror group and rival to Fatah, which dominates the PA.
According to PSR, many Palestinians who were surveyed viewed "these measures as aiming at imposing economic hardships on the population in order to force it to reject Hamas' rule. Very few people think that the PA has taken these measures due to the financial problems [that] it currently faces."
PSR's recent poll also noted that 69 percent of Palestinians believed that a recent hunger strike by Marwan Barghouti "enhanced his leadership status." As CAMERA highlighted in an Algemeiner Op-Ed, Barghouti is a convicted terrorist and murderer who is incarcerated in an Israeli prison. Barghouti used his prisoner status to launch a "hunger strike" in order to gain political popularity and influence—although many in the media omitted this reason behind Barghouti's political machinations, choosing instead to portray him as a "freedom fighter" protesting supposed indignations he claims to have suffered in incarceration.
Barghouti's ploy seems to have worked; the survey noted that if presidential elections were held today between PA President Mahmoud Abbas, Hamas leader Ismail Haniyeh and Barghouti, the latter would be the most popular candidate.
Poll results also reflected strong dissatisfaction within Palestinian society: Only eight percent of Gazan Arabs and twenty-four percent of West Bank Palestinians voiced a "positive evaluation of conditions" in their respective societies. An astonishing 79 percent of Palestinians in the West Bank said that PA institutions were corrupt and 58 percent said that people "cannot criticize the PA without fear." Indeed, PSR highlighted that the polls showed that "the most serious problem confronting Palestinian society today is the spread of corruption in public institutions."
Nonetheless, as CAMERA has pointed out in a recent Times of Israel Op-Ed, "When The Washington Post Makes Palestinians Disappear," many media outlets routinely ignore internal Palestinian affairs and developments; only reporting on them when links to Israel can be made, or even conjured.
PSR's poll can be found here.
Posted by SD at 09:42 AM | Comments (3)
July 10, 2017
Hamas: We 'Salute and Support' BDS

The boycott, divestment and sanctions effort (BDS) that seeks to delegitimize Israel received an endorsement from Hamas on July 5, 2017. Hamas, the U.S.-designated terror group that rules the Gaza Strip, tweeted: "We salute and support the influential BDS movement."
Hamas' declaration of support is hardly surprising.
Hamas seeks the destruction of the Jewish state and the genocide of its inhabitants. As CAMERA has noted, BDS itself has links to individuals and organizations tied to Hamas. Jonathan Schanzer, a former analyst of terror networks for the U.S. Treasury Department, noted these links in testimony delivered before the U.S. House of Representatives Foreign Affairs Committee on April 19, 2016.
One organization linked to Hamas is American Muslims for Palestine (AMP). Schanzer noted that AMP is a "leading driver of the BDS campaign. AMP's campus activities are extensive. AMP is arguably the most important sponsor and organizer for Students for Justice in Palestine (SJP), which is the most visible arm of the BDS campaign on campuses in the United States. It provides speakers, training, printed materials, a so-called 'Apartheid Wall,' and grants to SJP activists."
Schanzer stated that the organization spent $100,000 on college campuses in 2014 alone. The group has a campus coordinator on staff to work directly with SJP and "other pro-BDS campus groups across the country."
AMP also has strong ties to Hamas-linked "charities," including the now-defunct Holy Land Foundations (HLF).
According to the U.S. Treasury Department: "HLF support Hamas activities through direct fund transfers to its offices in the West Bank and Gaza that are affiliated with Hamas and transfers of funds to Islamic charity committees ('zakat committees') and other charitable organizations that are part of Hamas or controlled by Hamas members. Mousa Mohamed Abu Marzook, a political leader of Hamas, provided substantial funds to the Holy Land Foundation in the early 1990s. In 1994, Marzook (who was named a Specially Designated Terrorist by the Treasury Department in 1995) designated HLF as the primary fund-raising entity for Hamas in the United States. HLF funds were used by Hamas to support schools that served Hamas ends by encouraging children to become suicide bombers and to recruit suicide bombers by offering support to their families."
BDS advocates often claim that the effort has its origins in organic "civil society groups." Yet, as a CAMERA Op-Ed in The Hill pointed out, U.S. listed terrorist groups, including the al-Aqsa Martyr's Brigade and non-Palestinian Syrian extremist organizations, played a role in founding and supporting the BDS movement ("More Distortions on Israel," May 19, 2015).
The media should not ignore the close links between Hamas and BDS.
Posted by SD at 08:04 AM | Comments (0)
July 06, 2017
AFP's Double Standard on Hebron Massacres: 1929 vs. 1994
Members of the Slonim family, murdered in the 1929 Hebron massacre
When it comes to two brutal massacres in Hebron, one in 1929 and the other in 1994, Agence France Presse coverage displays an egregious double standard.
Today's article, "Palestinians, Israelis square off on UNESCO vote on Hebron," fails to give even the most basic information about the 1929 massacre, stating only:
There had been a Jewish community there for decades earlier, but they were forced out by attacks in British mandatory Palestine.
AFP fails to note who carried out the attacks (local Arabs). It fails to note the outcome of the attack: 67 murdered Jews and 60 wounded. And it fails to note the nature of the attack: an enraged Arab mob wielding knives, axes and iron bars killed all of the Jewish students in the local yeshiva and the mob slaughtered a delegation of Jewish residents on their way to the police station. The mob also broke into the home of Rabbi Ya'akov Slonim, where Jews were seeking refuges, and murdered him, his family and all those sheltering there. Dutch-Canadian journalist Pierre Van Passen described the scene at Rabbi Slonim's house:
we found the twelve-foot-high ceiling splashed with blood. The rooms looked like a slaughterhouse . . . I intended to gather up the severed sexual organs and the cut-off women's breasts we had seen lying scattered over the floor and in the beds.
Regarding the 1994 Hebron massacre, on the other hand, AFP provides all of the critical information, identifying the perpetrator ("Israeli-American Baruch Goldstein"), the outcome ("killing 29") and the means "opened fire on Muslims praying at the site." AFP reports:
In 1994, Israeli-American Baruch Goldstein opened fire on Muslims praying at the site, killing 29, before being beaten to death by survivors.
Why does AFP fail to note how many Jews were killed in the 1929 massacre? Indeed, the article doesn't even indicate that there were any fatalities in the "attacks." Why does it fail to identify the perpetrators (Arabs from Hebron) and their means of murder (knives, axes and iron bars used to kill and mutilate), while the key facts do appear with respect to the 1994 massacre?
In addition, in a separate problem in the very same sentence, the AFP inaccurately reported that there had been a Jewish community in Hebron "for decades" before the 1929 "attacks." In fact, Jews had been living consistently in the city for centuries before the massacre. Jews who survived the murderous rampages of the Ottoman Turks in 1517 fled to Beirut, but returned to Hebron in 1533 and the Jewish presence in the city remained unbroken from that time until the 1929 massacre.
This post was updated on July 9 to note that Jews lived in Hebron for centuries prior to 1929, not decades, as AFP had reported.
July 9 Update: Subsequent Article Includes Key Info on 1929 Massacre
A July 7 AFP article ("What is the Hebron row?) included key information about the 1929 massacre that had been omitted from the July 6 article. The more recent article noted:
Jews had been living in Hebron decades before 1967 but were forced out after violent attacks by Palestinians during the British Mandate - the most violent of which saw 67 Jews killed in a 1929 massacre.
Notably, AFP uses the passive voice for the 1929 attacks ("violent attacks by Palestinians . . saw 67 Jews killed") versus the active voice in which Israeli-American Baruch Goldstein "opened fire . . .killing 29," but the very fact that the news agency included the information at all is a step forward.
Posted by TS at 06:37 AM | Comments (1)
July 03, 2017
Washington Post Book Review Eviscerates Anti-Israel Writers
Matti Friedman

A Washington Post book review by journalist, author and former IDF soldier Matti Friedman highlighted the inaccuracy and the absurdity of a recently published anti-Israel collection of essays.
The Post, to its credit, published Friedman's "What happens when famous novelists 'confront the Occupation' in the West Bank," which examined an anthology called Kingdom of Olives and Ash: Writers Confront the Occupation. This book features contributions by novelists such as Michael Chabon, Ayelet Waldman, Mario Vargas Llosa, and Dave Eggers, among others.
Friedman noted that the group of novelists were "shown around by anti-occupation activists and wrote about their experiences." Yet, as a reading of the book makes clear, "the visiting writers aren't experts," nor are they seeking a balanced or accurate portrayal of Israel. Friedman points out that the essays get basic facts, such as when the Oslo Accords were signed, wrong.
The essays are also plagued with poor sourcing, as Friedman notes:
"The writers interview the same people who are always interviewed in the West Bank, thinking it's all new, and believe what they're told Chabon, for example, waxes sarcastic that in the West Bank you can spend months in administrative detention if you forget your I.D. card at home. But that isn't true."
Indeed, the writers don't ask—nor do they tell readers—who financed their anti-Israel excursion: Breaking the Silence (BtS). As CAMERA has pointed out, BtS is one of several largely foreign-funded organizations that seek to delegitimize the Jewish state via anonymous testimonials.
Yet, the group's influence is obvious on the writers. Friedman highlights that "the host's choreography becomes evident the more you read, because the writers keep going back to the same street in Hebron, the same village near the same settlement, the same checkpoint activist. They avoid Palestinian extremists and average Israelis, so it looks like all Palestinians are reasonable and all Israelis aren't."
Nonetheless, "everything," Friedman says, "is described with a gravitas suggesting that the writers haven't spent much time outside the world's safest corners."
Indeed, according to the review, one monumental fault with the book is its superficiality and the novelists' own sense of self-importance. Large regional questions that are unfolding near Israel's borders, such as the Syrian civil war, Hamas' totalitarian Islamist vision being implemented in the Gaza Strip, internecine Palestinian violence, aren't given attention in the volume. Why? Because "the essays aren't journalism but a kind of selfie in which the author poses in front of the symbolic moral issue of the time…That's why the very first page of the book finds Chabon and Waldman talking not about the occupation, but about Chabon and Waldman."
"After a while," Friedman bemoans, "I feel trapped in a wordy kind of Kardashian Instagram feed, without the self-awareness."
Readers of a Kingdom of Olives and Ash aren't the only ones being taken for a factually flawed, skewed view of the Arab-Israeli conflict. As CAMERA has pointed out, The Washington Post itself feted the group of the writers while they were on their anti-Israel tour ("Washington Post's Letter from Israel Should be Marked 'Return to Sender,'" May 11, 2016).
Matti Friedman's book review can be found here.
Posted by SD at 03:45 PM | Comments (1)