May 14, 2019
Rashida Tlaib Says Palestinians "Provided" Jewish Haven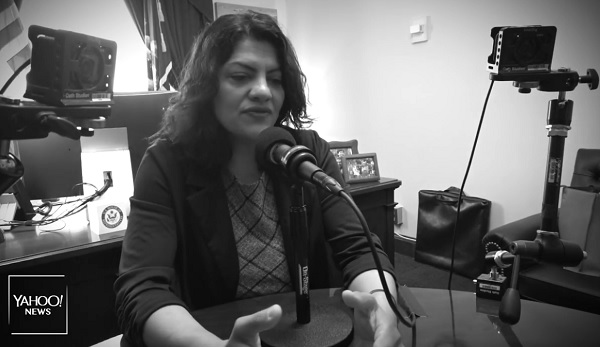 As is often the case in politics, much of the back and forth over Rashida Tlaib's latest inflammatory comments — this time about the Palestinians and the Holocaust — seemed to be about partisan point-scoring more than the basic accuracy of her claims.
No, Tlaib didn't say that the Holocaust per se makes her feel good.
And no, criticism of Tlaib's comments isn't driven by a smear campaign motivated by her religion, skin color, or party affiliation.
In her appearance on the Skullduggery podcast, Tlaib promoted the argument that her Palestinian ancestors suffered "in the name of trying to create a safe haven for Jews" after the Holocaust. She also said she got a "calming feeling" when thinking about the Holocaust because, in her words, "I love the fact that it was my ancestors that provided that [safe haven] — right? — in many ways."
But as many critics pointed out, Tlaib's revisionist account of history conceals and upends what actually happened. In the Atlantic, Benny Morris reminds readers that, far from "providing" shelter, the Palestinian leadership violently opposed a safe haven for Jews, and even collaborated with Hitler:
The Palestinians indirectly, and in some ways directly, aided in the destruction of European Jewry.

After Hitler's accession to power in Germany in 1933, German and then Eastern European Jews sought escape and safe havens. But all the Western countries, including the United States and Britain and its dominions, closed their doors to significant Jewish immigration. Palestine emerged as the only potential safe haven. In 1932, the British allowed 9,500 Jews to immigrate to Palestine. In 1933, the number shot up to 30,000, and in 1935, it peaked at 62,000.

But from 1933 onward, Palestine's Arabs—led by the cleric Muhammad Haj Amin al-Husseini, the grand mufti of Jerusalem—mounted a strident campaign to pressure the British, who governed Palestine, to bar all Jews from entering the country. To press home their demand, in 1936 they launched an anti-British and anti-Zionist rebellion that lasted three years. Apart from throwing out the British, the rebellion's aim was to coerce London into halting all Jewish entry into Palestine.

Moreover, the anti-Jewish violence, which claimed the lives of hundreds of Jews and wounded many more, itself served to deter would-be emigrants from seeking to move to Palestine. British entry certificates for Jews to Palestine declined to 30,000 in 1936, 10,000 in 1937, and 15,000 in 1938. Those who couldn't get in were left stranded in Germany, Poland, Hungary, and elsewhere. Almost all died in the Holocaust, which the Germans unleashed in 1941.

But the Palestinians' contribution to the Holocaust was also more direct. Husseini, having fled Palestine during the revolt, helped pro-Nazi generals launch an anti-British rebellion in Iraq in 1941 (which itself engendered a large-scale pogrom against Baghdad's Jews, the Farhoud). When that rebellion failed, he fled to Berlin, where he was given a villa and a generous monthly salary, and lived in comfort until the end of the world war. During the war, he helped recruit Muslims from the Balkans for the German army and the SS, and in radio broadcasts exhorted Middle Eastern and North African Arabs to launch jihad against the British and "kill the Jews."
Posted by gi at 03:50 PM | Comments (0)
April 30, 2019
Professor John Quigley Falsely Condemns Israel and U.S. Support in His Syndicated Column
John B. Quigley, an Ohio State University law professor, echoes the false "war crimes" charge against Israel and makes other dubious claims in the concluding section of his widely distributed April opinion piece:

Trump unfortunately has a knack for giving ISIS issues to use to incite against the United States. Last year, as Israeli snipers shot 6,000 Palestinian protesters along the Gaza border — shootings that the UN called "war crimes" — Trump insisted that Israel was doing nothing wrong.

Last May, Trump moved the U.S. Embassy in Israel to Jerusalem, a city that few in the Arab world see as belonging to Israel. More recently, Trump said that Israel owns the Golan Heights, which it seized from Syria in 1967. Actions like these are a gift to ISIS.

Even though ISIS is weakened, it remains a force. We should stop helping it recruit.
The false "war crimes" charge against Israel is not new. But Israeli tactics and actions have not changed since General Martin Dempsey, chairman of the U.S. Joint Chiefs of Staff in 2014, commended Israel: "I actually do think that Israel went to extraordinary lengths [in the Gaza Strip] to limit collateral damage and civilian casualties." Likewise, Colonel Richard Kemp, a former commander of British forces in Afghanistan, testified on Sept. 4, 2014 about Operation Protective Edge [Gaza], and basically reiterated his testimony about a previous such operation before the U.N. Human Rights Council in October 2009: "During Operation Cast Lead, the Israeli Defense Forces did more to safeguard the rights of civilians in a combat zone than any other army in the history of war."
Quigley advocates that the United States should play to the Arab world – including the Islamist terrorists – regarding actions such as those dealing with Jerusalem and the Golan Heights. What doesn't seem to matter to Quigley is that the Arab world's dominant culture is mainly antithetical to American ideals.
This is not the first time Quigley has falsely characterized Israeli actions (more below).
Publications
The column was distributed by the Tribune Content Agency (TCA) syndication company which is owned by Tribune Publishing. TCA was previously known as the Chicago Tribune Syndicate.
The Chicago Tribune, carried the column on April 18, 2019 under the title: "Con: Talk of looming major attacks is overblown."
The Arizona Daily Star (Tucson) carried the same column on April 18 under the title "Claims of looming major attacks by Islamic State are overblown."
The Miami Herald carried the column on April 23 under the title of "Despite panicked predictions, ISIS is not a threat to the West."
The column was also carried by numerous lesser known newspapers.
The U.N. is unreliable regarding Israel
Quigley relies on U.N. claims but the organization is clearly unreliable in matters pertaining to Israel due mainly to the influence and voting power of the dozens of Arab and other Islamic member states. For example, in 2018, the U.N. General Assembly passed 21 resolutions condemning Israel, and a mere 6 for the rest of the world, according to U.N. Watch, a Geneva-based NGO that monitors the international body. Israel, a democracy, was condemned seven times more than the brutal North Korean dictatorship, which still runs gulags, and was the subject of a mere 3 resolutions. Indeed, just on Nov. 15, 2018 the General Assembly adopted nine resolutions against Israel—all while ignoring human rights situations in China, Venezuela, Saudi Arabia, Cuba, Turkey and Pakistan. Quigley's "war crimes" characterization is in reference to a U.N. report that is consistent with the pattern of U.N. bias against Israel.
Refuting the U.N. report relied on by Quigley
Israel's acting foreign minister rejected the findings outright: "The Human Rights Council's Theatre of the Absurd has once again produced a report that is hostile, mendacious and biased against Israel," Israel Katz said. "No-one can deny Israel the right to self-defence and the obligation to protect its citizens and its borders against violent attacks."
U.N. Watch Executive Director Hillel Neuer's speech at the U.N. Human Rights Council debate (March 11, 2019) included this statement:
Mr. President, let me be the first to state for the record that everything we just heard from the world's worst dictatorships, and their apologists, is unfounded, unreal and untrue. For example, the accusation that Israeli soldiers are war criminals for defending their citizens from massive attacks on the Gaza border, organized by the Hamas terrorist group, is absurd. The claim that these are civilian protests, and peaceful in nature, is deceitful and dishonest.

The truth is that 70,000 Israelis live within a few kilometers of these attacks, including three communities which reside right on the border. The truth is that these so-called "protests" include attempts by terrorists to infiltrate into these Israeli communities, and involve shootings, grenades, firebombs, and improvised explosive devices. The truth is that mines and booby-traps have been placed on the border, to be detonated on IDF patrols. Now, for the UN to call these "peaceful protests" is nothing but an insult to every genuinely peaceful human rights activist around the world.

Now it was said here by the Palestinian representative that "anyone who aspires to preserve this Council, should remain in the Council, and work in it; those who do not wish to respect the values, should leave." I ask: Is it his position that Council members such as Saudi Arabia, which is now torturing women's rights activists, as we just heard; and China, which is now holding a reported one million Muslims in "re-education camps," are the one upholding human rights?

Continue reading "Professor John Quigley Falsely Condemns Israel and U.S. Support in His Syndicated Column "
Posted by MK at 01:11 PM | Comments (0)
April 17, 2019
New York Times Adopts Erroneous 'Palestine' Terminology
In two recent articles, The New York Times has incorrectly referred to the present day West Bank or Gaza Strip as "Palestine," contrary to Times style. References to modern "Palestine" in the West Bank and Gaza are inaccurate, and those areas should be referred to as the West Bank and Gaza Strip, or, where, appropriate (in the West Bank), "Palestinian Authority territories."
First, a book review by Jouman Khatib errs, stating "When [author Isabella] Hammad, 27, first visited Palestine six years ago. . . "
In addition to appearing online, the article also appeared April 4 in the Books section, then again April 5 in the New York edition, and a third time April 11 in print in the International New York Times.
A separate online article ("She was forced to marry in Bangladesh . . .") likewise errs: "As of mid-March, 73 women had stayed at Asiya -- all immigrants from Bangladesh, Egypt, Pakistan, Palestine, Syria, or Yemen . . . "

In August 2017 and in December 2016, The New York Times commendably corrected this identical error. Other media outlets which have corrected in the past include National Geographic, The Los Angeles Times (screen capture below), and Voice of America.
Posted by TS at 03:41 AM | Comments (0)
April 04, 2019
The New York Times' Slow Reaction to Hamas Crackdown on Palestinian Protesters
The New York Times took a slight jab at Hamas, the terrorist organization that rules the Gaza Strip, in a recent story about Hamas's crackdown on Palestinian protesters who spoke out against its policies in Gaza.
The March 24 story, which points out that Hamas beat protesters and journalists and arrested about 1000 of its citizens, made a point of contrasting the government's "assiduous" reporting on casualties during violent anti-Israel riots with its silence about those injured during the internal protests:
Gaza's Health Ministry, which has assiduously reported on the nearly 200 Palestinians killed and thousands wounded by Israeli troops during often-violent protests along the fence dividing Gaza from Israel, has not reported the number injured by Hamas in quelling the protests.
Indeed. What the Times doesn't tell you, though, is that it's guilty of the very same discrepancy.
While the newspaper gave some press to last year's anti-Israel protests already during the planning stages, days before rioters first gathered on the Israel-Gaza border, its March 24 story was the first time the reporters seriously covered the Hamas crackdown, which had been going on for two weeks with hardly a passing mention.
Here's a (partial) timeline that shows when Times reporters, eventually, decided to run a story on the violence:
• March 10: Hamas arrests, and reportedly tortures, 13 Palestinian activists planning the demonstrations.
• March 14: The protests and crackdown begin. The Associated Press covers the story, noting that "Videos circulated on social media showed police firing live rounds in the air, beating protesters and hauling them into police vehicles."
• March 15: Haaretz reports on "Hamas police officers shooting, beating and arresting protesters, as well as detaining journalists and human rights activists," and CBS News is among the news outlets worldwide picking up AP coverage about how Hamas "violently broke up a rare protest by demonstrators angry about the dire living conditions in Gaza."
• March 16: AP, China's Xinhua, and Palestinian reporters in the West Bank are among those reporting on the unrest.
• March 17: Reuters and the Jerusalem Post are among those covering the crackdown and noting that the UN's Special Coordinator for the Middle East Peace Process strongly condemned the "campaign of arrests and violence used by Hamas security forces against protesters, including women and children, in Gaza over the past three days" and the "brutal beating" of reporters and rights activists.
• March 18: Amnesty International decries "beatings, arbitrary arrest and detentions, and torture and other forms of ill-treatment since 14 March." In the UK, the Telegraph reports serious injuries as "videos appeared to show officers clubbing unarmed protesters."
• March 19: AP, CNN, NPR, Al Jazeera, the Independent, and Ma'an are among those covering the Hamas violence.
• March 20: Human Rights Watch publishes a report and
Hamas itself acknowledges the story, apologizing " for any psychological or material harm inflicted on any Palestinian citizen."
• March 21: On the Opinion pages, a New York Times columnist criticizes his own newspaper's failure to cover the crackdown, saying it, and the Western press in general, "for too long has been depressingly incurious about any form of Palestinian suffering for which Israel cannot be held responsible."
• March 22: etc...
• March 23: etc...
• March 24: ... and finally, the news pages of the paper that promises "all the news fit to print" gets around to writing a story about the crackdown.
Why so slow? See the March 21 entry above.
Posted by gi at 03:08 PM | Comments (0)
April 03, 2019
CNN's Zakaria Deals With U.S. Proclamation Recognizing Golan As Part Of Israel
Fareed Zakaria hosted an eight-minute discussion of the Golan matter at the end of his weekly (weekend) program, "Global Public Square " (GPS) hour-long Cable News Network (CNN) broadcast. The broadcast, on both CNN and CNN International, aired on March 30, Saturday, with repeats on Sunday.
In his introductory comments in the Golan segment, Zakaria claimed that there is a question "about the legality of that gift [President Trump's proclamation recognizing the Golan Heights as part of Israeli territory]." However, he failed to elaborate on what he meant by the "legality" question. Presumably he hoped that either of his quests would pick up on it but that didn't happen.
Zakaria discussed the matter with Peter Beinart, author and commentator, and Einat Wilf, author and former Israeli politician who served as a member of the Knesset (parliament) and had previously served as an Israeli military intelligence officer.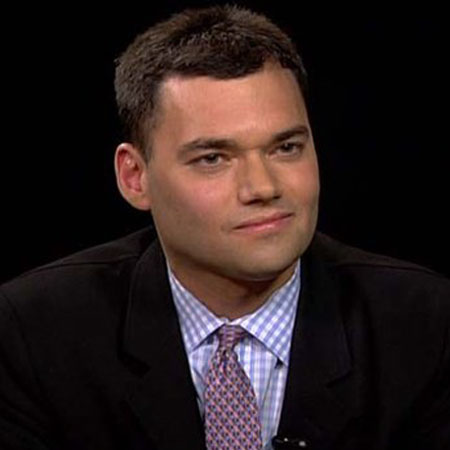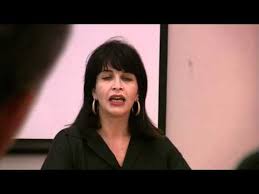 Beinart, persistent critic of the Jewish state, has routinely authored error-laden commentaries disparaging Israel's policies toward the Palestinians.
The segment featured an interchange of views in which Beinart criticized the recognition of Israel's sovereignty in the Golan, saying that "[While] nobody thinks that Israel is going to give back the Golan Heights to Syria during a civil war… there are two dangerous precedents. The first is the notion that if you take territory by force, you can keep it, which the Russians are already saying is a precedent for what they've done in Crimea. The second is the precedent that Israel might apply this to the West Bank to annex parts of the West Bank, settlements in the West Bank."
Wilf disagreed, saying, "The only precedent that was set was that Syria and other Arab actors were allowed to operate for decades with zero consequences for aggression. Syria could invade Israel, refuse to recognize Israel, refuse to set an international border, use the plateau of the Golan Heights in order to shell down on Israeli civilians, host terrorist organizations that were responsible for some of the worst attacks on Israeli civilians."
Beinart expressed disagreement with Wilf's assessment on precedents and noted that the proclamation "was a blatant American interference in the Israeli election … if we want people to stay out of our elections, we should stay out of their elections." Beinart here had the last word.
This seems like generally good advice although overstated (at the least) or misplaced in this instance. This advice seems applicable to the 2015 Israeli election. The interference, at that time intended to hurt the chances of the prime minister, has been documented by, among others, the Washington Post. Unsurprisingly, there's no indication that Beinart has ever complained about U.S. interference in that Israeli election.
The inadequacy of the discussion
Wilf was not able to provide adequate balance mainly since Beinart was allowed to dominate, including having the last word. Viewers could have been informed of the historical/biblical aspect of the Golan. The ancestors of today's Jewish Israelis resided in the Golan long before any Arabs or any Muslims arrived in the area. Evidence of this is found in the Bible; references to the Golan are contained in Deuteronomy 4:43, Joshua 20:8, Joshua 21:27 and 1 Chronicles 6:56. The region known today as the "Golan Heights" was a part of the area of Bashan in the territory assigned to the Israeli tribe of Manasseh thousands of years ago. Furthermore, there is no reason to believe that these ancestors ever willingly relinquished their rights to the land.
Zakaria's legality point
Zakaria might be referring to the claims that Israeli sovereignty over the Golan Heights violates international laws and resolutions condemning the acquisition of territory by war. But these condemnations apply only to offensive wars. Israel had seized the Golan in the defensive Six-Day War of 1967. The Syrian military had repeatedly used it to shell the Galilee area of Israel from the Golan high point putting Israeli population centers in jeopardy. Currently, if Israel were to lose control of the Golan, the Galilee would be undefended against the predations of Iran which is intent on destroying the Jewish nation-state.
As legal scholar Alan Dershowitz observed recently, "No country in history has ever given back to a sworn enemy, militarily essential territory that has been captured in a defensive war" (Alan M. Dershowitz, "Trump Is Right about the Golan Heights," Gatestone Institute, March 30, 2019).
CNN and Zakaria are problematic
Fareed Zakaria is not the best person, given his problems regarding Israel, to host such a discussion although he was relatively muted here. Zakaria has demonstrated a compulsion to view Israel darkly, regardless of facts. In 2015 he implicitly equated the Irgun group to ISIS, the Islamist terrorist organization. Irgun was a Jewish underground military organization in 1945-1948 that fought to establish a Jewish state while usually managing to avoid non-combatant casualties. Previously he had cast the Lebanese terror group, Hezbollah, as a model of religious tolerance. Additionally, in 2014 his journalism ethics were called into question when he was caught plagiarizing.
On CNN, given its dismal record regarding coverage of the Israeli-Arab conflict, as well as the predilections of Zakaria and Beinart, the Jewish state could have come off worse here. But the broadcast still managed to mislead viewers.

Posted by MK at 07:53 PM | Comments (0)
April 01, 2019
Is a Fake Twitter Account Outed by NY Times Really Real?
In the New York Times and Israel's Yediot Ahronot, reporter Ronen Bergman relays charges that a network of fake accounts has been activated to support Benjamin Netanyahu's drive for reelection.
An Israeli watchdog group has found a network of hundreds of social media accounts, many of them fake, used to smear opponents of Prime Minister Benjamin Netanyahu in next week's election and to amplify the messages of his Likud party, according to a report to be released Monday.
But there's been some controversy about the claims Bergman makes, including because the single example of a fake account he names in the Times article has purportedly spoken out, and insists he is a real human tweeting his real thoughts under his real name
According to the Jerusalem Post's Lahav Harkov and Alon Einhorn,
The people behind other Twitter accounts named in the Yediot report outed themselves on Monday, saying that they are not bots or paid operatives.

"What is this nonsense? I'm not allowed to support the Right?" Moshe Mahlev of Rishon Lezion told 103FM. Mahlev, who used a photo of a Greek male model for his Twitter account, was used as an example of a pro-Netanyahu bot in the article. He said he had not been called by anyone from Yediot or the Times for a reaction.

"Everything there is real, except for the photo," Mahlev added. "What do they think, real people don't vote for Likud in this country?"
The Washington Post likewise mentions the emergence and protest of real Twitter users in the wake of Bergman's reports.
It is certainly possible that the report, of which Bergman received in advance of its release, exposes fake accounts that violate Twitter's rules or organized efforts to violate Israeli election laws. Still, the Times in its handbook of ethical journalism promises a right of reply as follows:
Few writers need to be reminded that we seek and publish a response from anyone criticized in our pages. But when the criticism is serious, we have a special obligation to describe the scope of the accusation and let the subject respond in detail. No subject should be taken by surprise when the paper appears, or feel that there was no chance to respond.
There is no indication that the Times sought out comment from the person behind the account with the mane Moshe. The need to seek out comment by those "criticized in our pages" isn't only for the sake of the accused, but also for the sake of readers and the pursuit of truth. It's certainly possible that Moshe isn't identifiable in the real world, and that his analog reputation is safe. It's also possible that his analog reputation is at risk — Bergman doesn't know whether a real-world Moshe told friends and colleagues about his online activities.
Regardless, the claims by people who say they were named in the report but are real people posting their real views on their own behalf are clearly relevant to the story. And they counter-claims would have been part of the Times story—scrutinized and either accepted or disproved—if editors took seriously the promises in their codes of ethics.
Posted by gi at 05:02 PM | Comments (0)
March 06, 2019
NY Times Reporter David Halbfinger Editorializes Israel as "Brutal"

New York Times Jerusalem bureau chief David Halbfinger

Israel, according to the New York Times, is a brute.
A March 3 news analysis piece—not an opinion piece—by the newspaper's Jerusalem bureau chief David Halbfinger uses that word when broadly charging the Jewish state with "brutal treatment of the Palestinians":
Running as Israel's indispensable man, Mr. Netanyahu argues that he is the only one who can keep Israel safe when Iran is making aggressive moves from nearly every direction. Because of him, he says, Israel's tech sector has become the envy of much of the world, formerly hostile capitals have opened to Israeli diplomats, and a thorough debunking has been administered to the idea that Israel, with its brutal treatment of the Palestinians, had to choose between its security and international acceptance.
This isn't reporting, and certainly isn't reporting "without fear or favor," as the newspaper repeatedly promises. It's anti-Israel activism.
It is true that, ever since its independence, Israel has been mired in a longtime conflict with neighboring countries and with violent terror organizations committed to the destruction of the state. Yes, it has fought wars with Hamas in Gaza in order to stop relentless rocket attacks on Israeli towns and cities. Wars are indeed destructive.
It did respond to a deadly wave of Palestinian suicide bombings in cafes, pubs, and pizzerias with a military operation and a separation barrier. It protects its borders and uses checkpoints to stop potential attacks. Its settlement policies are controversial, and a right-wing government has been in power ever since Israelis despaired of reaching a peace agreement with Palestinian leaders who have repeatedly rejected peace offers and embraced violence.
Israel's critics, and certainly those who support the aims and tactics of the country's adversaries, might choose to characterize all of this as "brutal" treatment of "the Palestinians." But that's clearly not a fact. It's an opinion, and one that, to put it mildly, many serious observers would strongly dispute. It's troubling enough that the man largly responsible for New York Times coverage of Israel seems to think about the conflict in such simplistic terms. But the failure to recognize or care that this view is just that—a view, an opinion—is outrageous.
(It's worth noting what else the newspaper's foreign desk has described as "brutal" this year: most frequently, dictatorships like North Korea's Kim Jong-un regime or attacks by Islamic State and Al Qaeda affiliates and other terror groups — situations like "thousands of civilians forcibly displaced following a scorched earth policy in which the parties to the conflict are attacking villages, torching homes, killing civilians and also raping women and girls" in South Sudan, or ISIS "beheading journalists, enslaving and systematically raping women from the Yazidi minority and burning prisoners alive.")
Posted by gi at 01:53 PM | Comments (0)
February 28, 2019
Diminishing the Horrors of Nazism
There is an unfortunate tendency by some who possess a pulpit -- whether media or otherwise -- to embellish valid (or invalid) points by flippantly tossing out the epithet "Nazis".
For example, MSNBC's Velshi & Ruhle program recently featured journalist Elise Labott demonizing far-right wing parties in Israel as "neo-Nazis" in her discussion of Israeli Prime Minister Netanyahu's alliance with them. She said:
A lot of these right wing parties which Netanyahu has been cozying up to ...[are] the extremist parties that have some kind of neo-Nazi tendencies, white Supremacist tendencies, if you will...
What she was criticizing was Netanyahu's widely-condemned alliance with the right-wing Jewish Home and National Union parties that formed a voting bloc with the controversial Otzma Yehudit (Jewish Power) party.
While the first two are simply nationalist parties on the right, Otzma Yehudit has its roots in the late Rabbi Meir Kahane's Kach party, established in 1971 and eventually banned because of its racist platform. Otzma Yehudit's
radical platform
includes establishing a theocracy in Israel, taking over the Temple Mount and encouraging the emigration of the "enemies of Israel" from the country, which they take to mean most Arabs, or at least those who oppose a Jewish state.
Whatever one may think about the party's platform --illiberal, undemocratic, or racist -- it is a gross overstatement to compare it to Nazism, a movement that considered Jews, Gypsies and others inherently inferior--sub-humans to be starved, tortured and brutally mass-murdered. To call Jewish Home, National Union, or even Otzma Yehudit akin to Nazis is to abuse the memories of the milliions who were slaughtered by Hitler's followers.
Posted by rh at 05:01 PM | Comments (0)
February 26, 2019
Palestinian Malevolent Indoctrination Exposed; Mainstream Media Are Indifferent

Palestinian Media Watch (PMW), an Israel-based non-governmental organization, analyzes and presents in English to the world the ongoing inflammatory indoctrination of Palestinians in Arabic particularly via Palestinian Authority (PA) television (West Bank). PMW is a unique resource in this regard; even the New York Times has occasionally used it as a source for some statistic.
But the Times and its media colleagues fail to recognize the significance of this usually Islamist-related indoctrination that sharply contrasts with the benign portrayal presented in English to the world by the Palestinians, their supporters and often the mainstream media. Clearly, the indoctrination (including that via mosque messages) motivates Palestinians to commit extreme violence against Jews.
An indication of the honored position of Islamist terrorists in Palestinian society is the fact that the PA has announced that it will cut all PA public employees' salaries but not "pension stipends and the allowances of the families of the Martyrs, the wounded, and the prisoners [of Israel], which will be paid in full." PA television said, "Our Martyrs and prisoners are the source of our glory and pride. They are more honorable than all of us."

A recent indoctrinating message (Feb. 9, 2019) shows Palestinians joyfully singing on TV about the brutal murder of an Israeli by a Palestinian. As Israel grieves a brutal murder, PA TV sings:


From the music video:
"We are not afraid of the enemy –
a bone in the throat of the Zionists…
Victory is certain, it's inevitable…
We have given them a taste of grief."
The singer points to a young child he is holding as if to say, 'this child is the future terrorist'
PMW's Itamar Marcus and Nan Jacques Zilberdik wrote about the music video: "Two days after the brutal murder [by a Palestinian] of the 19-year-old Israeli woman Ori Ansbacher, official Palestinian Authority TV broadcast a song celebrating that Palestinians cause Israelis grief… While singing the words promising more prisoners, the singer points to a young child he is holding as if to say: This child is the future terrorist; this child is the future prisoner. The song's message is that today's children are the future terrorists and prisoners …" This is not the first time PA TV broadcast this particular song.
According to the Jerusalem Post, the Palestinian man now in Israeli custody for murdering Ori Ansbacher, Arafat Irfaiya, informed interrogators that he wishes to become a martyr. This indicates that he's an Islamist.
PMW study of PA inculcation
The findings of Kill A Jew–Go To Heaven, an extensive study containing more than 100 examples are:
PA teaches an ideology of virulent hatred of Jews and Israel that mandates the killing of Jews solely because they are Jews. The murder of Jews is presented not only as beneficial to Muslims and Arabs, but as necessary for all humankind. These findings are based on a thorough study and analysis of eight years of official PA television and PA controlled daily newspapers. This report documents how this hate ideology has been taught for years, well before the war started in September 2000, and continues even after the death of Yasser Arafat.
The roots of the hatred
PA President Mahmoud Abbas has shown that the hatred is related to Islamism. As is noted in a Wall Street Journal report on Oct. 18, 2015, Abbas is shown on PA television saying,
We bless every drop of blood that has been spilled for Jerusalem, which is clean and pure blood, blood spilled for Allah, Allah willing. Every Martyr will reach Paradise, and everyone wounded will be rewarded by Allah. The Al-Aqsa [Mosque] is ours, the Church of the Holy Sepulchre is ours, and they [the Jews] have no right to defile them with their filthy feet. We will not allow them to, and we will do everything in our power to protect Jerusalem.
How do the media justify ignoring the pervasive Islamist-related hate as a crucial factor in the Israeli-Palestinian conflict?
Posted by MK at 12:09 PM | Comments (0)
February 04, 2019
Did WCC Activists Attend A Birthday Party Promoted by Palestinian Extremist Organization?
The video is a bit fuzzy and grainy.
But the footage of birthday party for Shadi Farar, a 12-year-old Palestinian boy who spent three years in an Israeli jail on charges of intent to murder, indicates that at least one member of a so-called peacemaking organization was present. The birthday party took place in Hebron late last year.
At about four and a half minutes into the video, there's a few frames' worth of someone wearing a vest seems to be one of the vests worn by activists associated with the Ecumenical Accompaniment Program in Palestine Israel or EAPPI. This organization, which is part of the World Council of Churches, has a long-history of promoting anti-Israel propaganda and affiliating with anti-normalization extremists in the West Bank.
Instead of working to promote peace between Jews and Arabs living in the West Bank, EAPPI works to undermine the prospects of peace between the two communities.
If it weren't for EAPPI's history of demonizing Israel and violating Israeli law (more about that here and here), we would be obligated to give the organization the benefit of doubt. There would simply no way that a responsible Christian peacemaker would visit a birthday party promoted on Facebook by Younes Arar, who leads an organization called, "Palestinian Human Rights Defenders."
To get a sense of the organization's agenda, take a look at its logo, which can be seen on its Facebook page: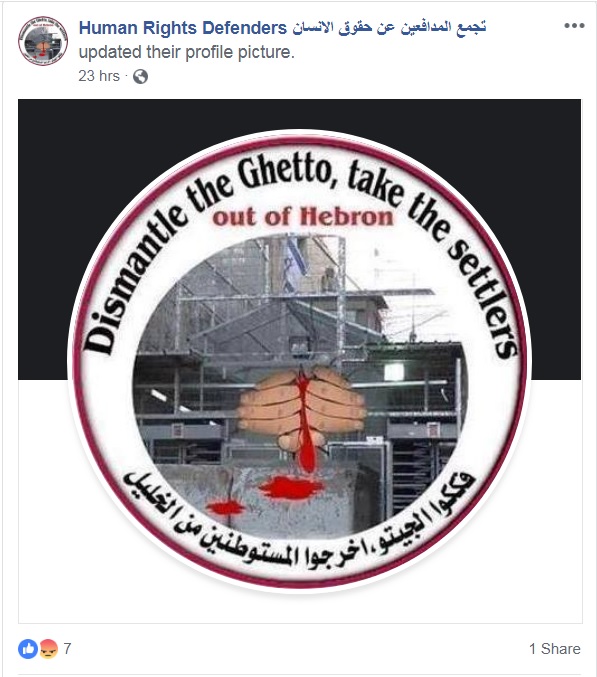 There's a lot of blood in that logo, which seems to indicate that the organization's underlying agenda is not a peaceful one. And then there's the slogan: "Dismantle the Ghetto, Get the Settlers Out of Hebron."
The last time someone worked to get Jews out of Hebron was in 1929, when Palestinian terrorists incited by the Grand Mufti of Jerusalem, Haj Amin Al-Husseini, murdered 69 Jews. The Grand Mufti would probably love the logo!

Continue reading "Did WCC Activists Attend A Birthday Party Promoted by Palestinian Extremist Organization?"
Posted by dvz at 03:38 PM | Comments (0)
January 09, 2019
Reuters Falsely Links Jerusalem Embassy, Two-State Solution
The Jerusalem office park which houses Guatemala's embassy
Multiple recent Reuters articles incorrectly report that moving the Brazilian embassy from Tel Aviv to Jerusalem is a dramatic move away from the two-state solution. For instance, a Dec. 30 article, "Brazil moving its embassy to Jerusalem matter of 'when, not if': Netanyahu," (Dec. 30) reported about the possible Brazilian move:
Such a move by Bolsonaro would be a sharp shift in Brazilian foreign policy, which has traditionally backed a two-stated solution to the Israeli-Palestinian conflict.
That piece appeared in Arabic as well.
A Dec. 31 article, "Bolsonaro takes office in Brazil, says nation 'liberated from socialism," took an even more extreme line, saying a Jerusalem embassy move would be a "break" from the two-state solution:
As a clear sign of that diplomatic shift, Bolsonaro plans to move the Brazilian embassy in Israel from Tel Aviv to Jerusalem, breaking with Brazil's traditional support for a two-state solution to the Palestinian issue.
In fact, as is apparent from the cases of the American and Guatemalan embassies, relocation to Jerusalem is not a shift away from a two-state solution.
Daniel Shapiro, who served as Ambassador to Israel under President Obama, wrote in The Washington Post:
[N]othing about our embassy's location there would prevent the emergence of a shared city with two capitals as part of a two-state solution. Perhaps inadvertently, President Trump's decision has opened the door for much more frank discussion about an eventual Palestinian capital, and U.S. Embassy to Palestine, in East Jerusalem.
He explained:
West Jerusalem has served as Israel's capital since the founding of the state, and no plausible two-state map would change that. Our embassy's presence in the city reinforces the legitimacy of historic Jewish ties to the city, which are too often denied by Palestinians.
Indeed, as Reuters itself just reported, U.S. Secretary of State Mike Pompeo recently expressed openness to a two-state solution ("Pompeo says US open to 'two-party solution"):
U.S. Secretary of State Mike Pompeo suggested on Monday he was open to a two-state solution to the Israeli-Palestinian dispute, saying a "two-party solution" was likely in his first extensive comments on peace efforts since taking the job last week.
In addition, as Reuters reported Sept. 26: "Trump says he wants two-state solution for Middle East conflict."
These lines are being written dozens of meters away from Guatemala's embassy in southern Jerusalem. There is no evidence that Guatemala does not support a two-state solution.
Thus, there is no linkage between the location of a country's embassy in Jerusalem and its policy vis-à-vis a two-state solution. The location of foreign embassies in Jerusalem does not preclude the future establishment of a Palestine state, even one whose capital lies in part of the holy city of Jerusalem.
Posted by TS at 04:10 AM | Comments (0)
December 19, 2018
American Lutheran In Jerusalem Affirms that IDF Soldiers Are "Stormtroopers," Backtracks
Rev. Carrie Ballenger Smith is a pastor at the Church of the Redeemer in Jerusalem. She ministers to the English-speaking congregation that meets at the Lutheran church, which is located in the Old City of Jerusalem. She is also listed as "special assistant to the Bishop" of the Evangelical Lutheran Church in Jordan and the Holy Land. Her husband is Rev. Dr. Robert O. Smith who used to work for the University of Notre Dame's Jerusalem Global Gateway before he stepped down from this position in June. (More about him below.)
In a recent discussion on Facebook, one of Ballenger Smith's friends referred to Israeli soldiers standing guard near Damascus gate in the Old City of Jerusalem as "stormtroopers." Ballenger Smith's friend declared, "nothing about Zionist stormtroopers is 'normal'."
In response, Ballenger Smith declared "exactly!"
Upon being challenged by an Israeli expert in Christian-Jewish relations, Ballenger Smith backtracked a bit, declaring, "I didn't use that word but am affirming that nothing about the situation is normal. Should have clarified."
Here is a screenshot of the Facebook conversation:

It is laudable that Rev. Smith "clarified" her apparent affirmation of a description of Israeli soldiers as "stormtroopers." It is regrettable that it took a challenge from an expert on Christian-Jewish relations to make it happen. Israeli police officers should be able to protect Jews in their homeland without being called Nazis. But that's what happened.

Continue reading "American Lutheran In Jerusalem Affirms that IDF Soldiers Are "Stormtroopers," Backtracks"
Posted by dvz at 05:36 PM | Comments (0)
December 11, 2018
LA Times, Places Not Banned, and Inaccurate Terminology
Not on Trump's travel ban list: Egypt, Afghanistan, 'Palestine'
At least eight times in the last 14 years, The Los Angeles Times has corrected the inaccurate use of the term "Palestine," but that fact did not stop the paper from again misusing the term.
Most recently, the Calendar article Friday (Dec. 7, page E4) by Mark Swed (online here), the article states:
With the house lights down, it was not possible to read the program and thus keep track of what came from Syria, Egypt, Afghanistan, Somalia, Palestine or elsewhere ("Kronos Quartet aims to transcend borders; The string group lines up pieces from 'banned' nations. The result: universal").
On at least half a dozen occasions, The Los Angeles Times has corrected references to Palestine relating to Israel, the West Bank or the Gaza Strip, post 1948. Considering that the article last week is referring to the contemporary Palestinian music group Ramallah Underground (located in the West Bank), the reference to Palestine is inaccurate. The most recent correction, June 28, 2018 (also concerning a calendar article), stated:
German art exhibition: An article in the June 24 Arts & Books section about a German exhibition called "Unbuilding Walls" at the 2019 Venice (Italy) Architecture Biennale said it features video testimonials gathered by architects at border walls around the world, including Israel and Palestine. It should have said Palestinian territories.
Earlier corrections of the same error were:
"Roger Waters: An article in the June 22 Calendar section about Roger Waters' new album said Waters supports Palestinians' rights but incorrectly referred to tensions between Israel and Palestine. It should have said tensions between the Israeli government and the Palestinians" (June 28, 2017)

"Gerald A. Larue: In the Sept. 22 LATExtra section, the obituary of USC religious scholar Gerald A. Larue referred to archaeological digs in Palestine. The digs occurred in Israel and the West Bank." (Sept. 22, 2014)

"Carter speech: An article in Friday's California section included a subhead saying former President Carter urged students to travel to Palestine. The area referred to is the Palestinian territories." (May 5, 2007)

"Istanbul Biennial -- An article in the Dec. 11 Calendar section about an international art exhibition included Palestine in a list of nations from which artists had contributed works. It should have said the Palestinian territories." (Dec. 23, 2005)

"Bail bonds investigation–An article in the California section Sunday about the arrest of American Liberty Bail Bonds owner Adnan 'Dan' Yousef and members of his family reported that they had ties to Palestine. The reference should have been to the Palestinians territories." (Sept. 29, 2004)

"Palestinian film–Articles about Palm Springs International Film Festival that ran in Calendar on Dec. 20 and Jan. 8 referred to the movie 'Divine Intervention' as coming from Palestine. They should have said the Palestinian territories." (Jan. 13, 2004)
Accurate language would have been to refer to music which came from "the Palestinian territories," or "the Palestinian West Bank."
Moreover, in a separate error in the Dec. 7 piece, the subheadline claims that "The string group lines up pieces from 'banned' nations," and then goes on to discuss music from Egypt, Afghanistan and "Palestine" [sic], none of which was on the travel ban list. As The Los Angeles Times reported June 27, 2018 ("Justice vote to uphold president's travel ban"):
The current ban covers five Muslim-majority nations -- Iran, Libya, Somalia, Syria and Yemen -- as well as North Korea and some government officials from Venezuela.

The digital headline of the online article likewise misleads: "Review: In defiance of Trump, Kronos Quartet plays music from banned countries." An accurate headline would read: "Review: In defiance of Trump, Kronos Quarter plays music from Muslim-majority countries."
CAMERA has contacted The Los Angeles Times about corrections. Stay tuned for an update.
Posted by TS at 02:36 AM | Comments (0)
November 29, 2018
The Washington Post Ignores Antisemitic Attack in Los Angeles
The Washington Post has warned about a "rising tide of antisemitism." But as CAMERA has highlighted, The Post's coverage of antisemitism has frequently been selective and is often politicized. More recently, the newspaper even ignored a high-profile antisemitic attack.
On the night of Nov. 23, 2018 a Mogadishu-born man named Mohamed Mohamed Abdi used a rented car to try to run over two Jewish men outside of a Los Angeles synagogue. Authorities arrested Abdi who reportedly "made anti-Semitic remarks" at the Jewish men and made several U-turns in his attempts to target them.
Los Angeles Police and the FBI are investigated the incident as a hate crime. Several major U.S. news outlets, including ABC, Fox News, and others reported on the crime. Some, such as The Los Angeles Times, obfuscated on Abdi's antisemitic motivations.
As the journalist Armin Rosen noted in Tablet Magazine:
"Readers had to hack through this thicket of self-contradiction that begins a Nov. 26 Los Angeles Times report on the incident: 'Authorities are trying to determine the motivations and background of a 32-year-old Seattle man who allegedly tried to run down two men outside of a synagogue in Hancock Park last week in an attack that police have described as a hate crime.'"
The motivations, however, seem clear enough: Abdi had "yelled several expletives at the victims referencing their Jewish heritage," according to the LAPD's deputy chief.
As Rosen pointed out, The Los Angeles Times's report was "perhaps, an improvement on The New York Times and Washington Post's coverage of the attack"; both papers failed to provide readers with original reporting on the incident.
The Washington Post, for all of its professed concern about rising antisemitism, merely reprinted an Associated Press brief.
Posted by SD at 12:53 PM | Comments (0)
November 23, 2018
Think Tank: Iran Was Closer to Building a Bomb Than Previously Thought
A Nov. 20, 2018 report by a Washington D.C.-based think tank, the Institute for Science and International Security (ISIS) argues that Iran's illegal nuclear weapons program was "more advanced than Western intelligence agencies and the International Atomic Energy Agency had thought." ISIS analyzed documents seized by Israeli intelligence operatives in a daring raid for their study.
That raid, first revealed by Israeli Prime Minister Benjamin Netanyahu in an April 30, 2018 speech, resulted in thousands of documents being taken from Tehran's nuclear archive. The documents were subsequently authenticated by the United States.
As CAMERA noted in a Nov. 8, 2018 Daily Caller Op-Ed, several commentators — many of them supporters of the Joint Comprehensive Plan of Action, popularly known as the "Iran deal" — immediately claimed that Israel's findings revealed "nothing new."
For example, a May 3, 2018, CNN report by CNN was headlined "Israel reveals nothing new about Iran's nuclear program, experts say." But these "experts" made their claims —which were uncritically parroted by nearly every major Western news outlet — without having viewed any of the thousands of documents.
The Institute's study, however, proves that they were wrong. In fact: analysts are "still sifting through the archive," according to David Albright, the organization's executive director. The archive is more than 10,000 pages long and covers the period from 1999 to 2003.
Iran, the ISIS report said, "made more progress" towards creating nuclear weapons than was "known before the seizure of the archives."
ISIS noted that the documents show that Iran had planned to manufacture 5 nuclear warheads, to acquire highly enriched uranium (HEU) from abroad, to achieve the ability to carry out underground nuclear tests, and to produce HEU via constructing a "parallel fuel cycle."
The archive also showed that Iran had created a "Supreme Council for Advanced Technologies" to "oversee these efforts." The Supreme Council made the decision in late 1999 or early 2000 to create nuclear weapons. Hassan Rouhani, Iran's current president who is frequently labeled a "moderate" by the media, was serving on that Council at the time in his post as the National Security Council Secretary General.
According to ISIS:
"Mr. Rouhani was a central, on-going figure in the nuclear weapons program in the late 1990s and early 2000s. It is difficult to find evidence that his support for nuclear weapons ever ended. If anything, he seems to offer continuity for finding ways to deflect international pressure while continuing the program, awaiting a day when Iran can decide whether the program should fully re-emerge and build nuclear weapons."
The Institute pointed out that prior to their analysis of the captured documents, the world—including the International Atomic Energy Agency (IAEA), a watchdog agency tasked with ensuring compliance—did not know how many nuclear weapons Iran planned to make, or how it was going to do so. But now, "the IAEA has access to much, if not most, of the content of the Iranian archives seized by Israel in Tehran."
Troublingly, ISIS noted, "there is no visible indication that the IAEA is yet acting on the new information."
ISIS's report can be found here.
Posted by SD at 10:41 AM | Comments (0)
November 21, 2018
AFP Headline Casts Palestinian Assailant as Victim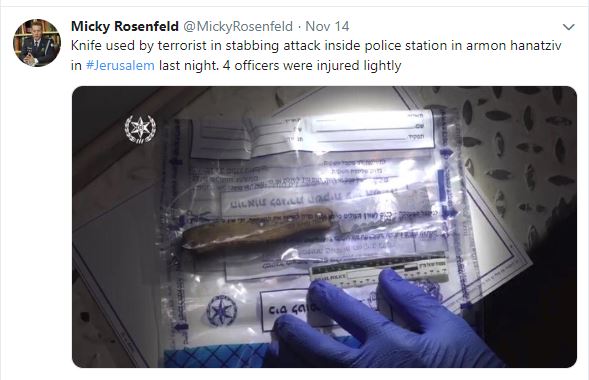 Agence France Presse yesterday published a throwback headline, bringing us back to the period almost two years ago in which media outlets serially produced headlines which depicted Palestinian attackers as the victims.
The wire agency's grossly misleading English-language headline yesterday was:
Palestinian in Jerusalem police station attack dies of wounds
As the article itself states, the Palestinian was actually the assailant -- basic information that should have been made clear in the headline. The article begins:


A Palestinian teenager shot last week after attacking Israeli officers at a police station in annexed east Jerusalem died of his wounds on Tuesday, a hospital said.

"The terrorist from the incident in the Armon Hanatziv police station has died," the Shaare Zedek hospital in Jerusalem said in a statement.
AFP's French headline, in contrast, clearly identifies the Palestinian as the perpetrator of the Jerusalem police station attack. It states: "Jerusalem: a Palestinian assailant succumbs to his wounds (hospital)." (Translation by InfoEquitable.) The original French headline is:
Jérusalem: un assaillant palestinien succombe à ses blessures (hôpital)
Posted by TS at 07:19 AM | Comments (0)
November 20, 2018
Founder of Women's March Distances Herself from Linda Sarsour and Other Haters
Teresa Shook, founder of the Women's March, has asked Linda Sarsour and other haters to step down as co-chairs of the movement.
In her Facebook posting, Ms. Shook laments that Sarsour and others -- Bob Bland, Tamika Mallory, and Carmen Perez -- "have steered the Movement away from its true course..." and recognizes that "in opposition to our Unity Principles, they have allowed anti-Semitism, anti- LBGTQIA sentiment and hateful, racist rhetoric to become a part of the platform by their refusal to separate themselves from groups that espouse these racist, hateful beliefs".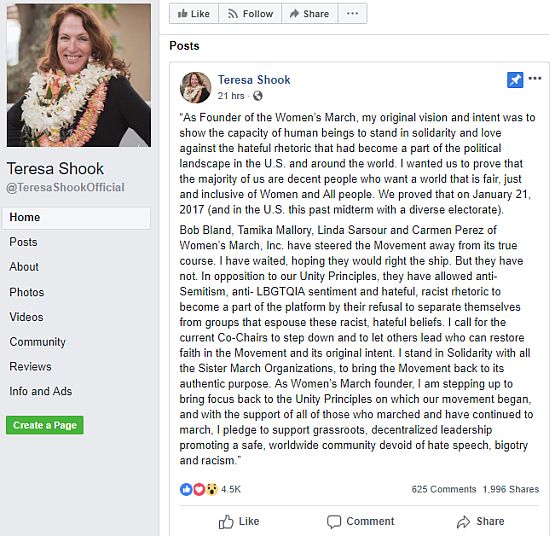 Posted by rh at 10:14 AM | Comments (0)
November 19, 2018
More Hypocrisy and Anti-Semitism From Linda Sarsour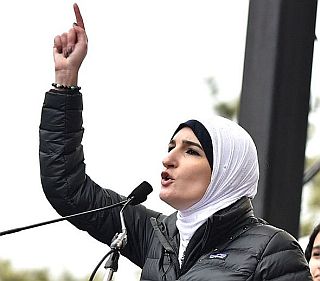 In an earlier CAMERA exposé, we pointed out the self-serving allegiances and disgraceful hypocrisy of Linda Sarsour (of Women's March fame). We demonstrated how she poses as a universal activist who embraces all marginalized people while excluding those minorities whose views do not totally align with hers; she poses as a black and Muslim feminist,while trying to silence other black and Muslim feminists who expose oppression against women; she poses as an opponent of anti-Semitism and a proponent of racial justice who fights for Palestinian national self-determination, while denying Jews the same right; she demands free speech for herself and for her BDS campaign, while shutting down the free speech of anyone who disagrees with her.
In her latest example of hypocritical anti-Semitism, she attacks as Israel-firsters those progressive American Jews who exercise their democratic and free speech rights by criticizing BDS-supporter and politician Ilhan Omar. Sarsour turns truth on its head by accusing them of "put[ting] allegiance to Israel over democracy and free speech" merely because they disagree with positions expressed by Omar.
Of course, when Palestinian-American Rashida Tlaib danced with a Palestinian flag, rather than an American flag at her victory party following her election to Congress, Sarsour made no such accusations of her compatriot being a "Palestinian-firster" or placing other allegiances over her American allegiance.
This is History. Watch every second of this.

Rashida Tlaib, the first Palestinian and Muslim American congresswomen, proclaims victory.

Share widely, and be inspired. #ElectionNight pic.twitter.com/oP7qWJyHJK

— Khaled Beydoun (@KhaledBeydoun) November 7, 2018
In short, there is no better personification of hypocrisy than "Linda Sarsour"!
Posted by rh at 11:44 AM | Comments (0)
New Yorker's Ostensible Accuracy on Gaza Fisherman
Nov. 20 Update: New Yorker Corrects on Gaza Fisherman's Death
After severely tripping up in its Gaza coverage earlier this year, The New Yorker -- a publication ostensibly "known for its high standards" in fact-checking -- once again failed to deliver accurate coverage.
In his Nov. 15 "Daily Comment," Bernard Avishai wrote ("The Ceasefire in Gaza: A Turning Point for Hamas and Netanyahu"):
Yet it is anything but clear that the ceasefire will hold: during the agreement's first hours, Israeli naval forces reportedly killed a young Gazan fisherman, ostensibly for sailing past the six-mile limit. (Emphasis added.)
Yet, according to both the Israeli military and the Hamas-controlled Gaza Health Ministry, Nawaf Ahmed Mohammed al-Attar was shot dead while on the beach. According to the Israeli military, he was shot dead for approaching the security fence. According to the Gaza fishermen's union, he was shot dead while he was working on the beach. According to the Palestinian Center for Human Rights, on the other hand, he was in the water 100 meters off from the shore -- well within the six nautical mile fishing zone -- a claim contradicted by both the IDF and the Gaza Health Ministry. (There are 1,852 meters in a nautical mile.)

The Associated Press reported the day of the incident ("The Latest: Group says strikes damaged dozens of Gaza homes"):


4:40 p.m.




The Israeli military says a Gaza fisherman was killed by Israeli fire in northern Gaza Strip was illegally advancing toward the security fence dividing Gaza and Israel.




The military said in a statement that the army shot him Wednesday in adherence with military protocol for anyone approaching the fence at that range.




The fishermen's union says the 20-year-old man was working on the beach near the land-maritime fence separating Gaza from Israel when he was shot in the stomach.
According to the Times of Israel:


A Gaza man was shot dead by Israeli troops Wednesday after approaching the security fence on the Israeli border, according to the Hamas-controlled Gaza health ministry, as tensions persisted after a ceasefire Tuesday ended some of the heaviest fighting in years.

The Israeli military confirmed that soldiers opened fire as a group of Palestinian men were spotted walking toward the border fence in the northern Gaza Strip, near the Israeli community of Kibbutz Zikim.

According to media reports, the suspect was shot as he continued approaching the fence despite warning shots being fired. . .

Palestinian media outlets reported that al-Attar had been killed at sea — something the IDF denied.
CAMERA has contacted The New Yorker to request a clarification. Stay tuned for an update.
Posted by TS at 05:45 AM | Comments (0)
November 15, 2018
Small Steps: Improved NY Times Language on Target of Hamas Rockets
Earlier this week, we pointed out how a New York Times article about fighting between Israel and Hamas neglected to inform readers that Palestinian rockets were fired indiscriminately toward civilians in Israeli towns and cities.
This was part of how the newspaper created a false equivalence between Hamas's rocket attacks against civilians, each one a war crime, and Israel's counterstrikes against Hamas assets in Gaza. Instead of being clear about where those rockets were aimed, the report said only that they were fired "into Israel" or "across much of southern Israel." It even suggested Israel's civilians were unintended targets: "On both sides of the Gaza border," wrote David Halbfinger, the newspaper's Jerusalem bureau chief, "civilians caught up in the fighting said they felt terrorized by it." Israel's civilians weren't "caught up" in the fighting. They were targeted in the fighting.
With an article published today, entitled "With Small Steps, Palestinians and Israelis Try to Tackle Gaza's Ills," the same author took a… small step in the right direction. This article makes clear, at least, that the fighting involved "hundreds of rockets raining down on Israeli cities." It might not sahre that Hamas is viewed internationally as a terror organization, or that indiscriminately firing into cities is a violation of international law. But rockets raining on cities is certainly more informative than rockets fired into Israel.
Posted by at 12:22 PM | Comments (0)